Discovering the Terroir of a New Wine Region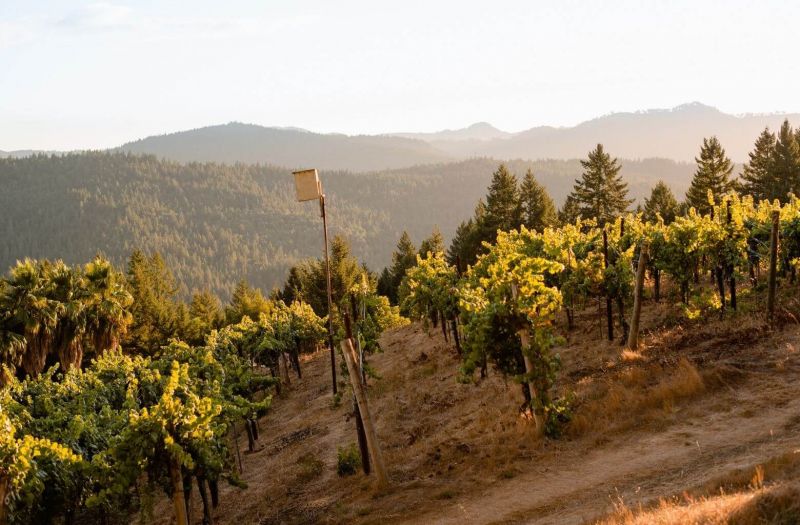 22/03/2021 As the mighty Eel River winds throughout Humboldt County in Northern California, it experiences the nuances of microclimates from the mountains to the coast. Pockets of warmth, steep ridges, rocky slopes, cool valleys, and coastal fog provide unique vineyard areas to produce an array of Pinot Noir styles.
Among the ancient redwood trees and cannabis farms of California's lost coast, some of the nation's best wine, spirits, craft chocolate, and cheese are being produced. Two hundred miles north of the culinary mecca of San Francisco, "a secret wine scene is buzzing throughout the vast expanse of Humboldt's towering Redwoods and stretching pastures, and it's poised to make major noise," reveals Master Sommelier & SommSelect founder, Ian Cauble in a recently daily offer on the SommSelect website.
While Humboldt County, north of Mendocino County, is well known around the country for its coastal dairy cattle pastures-- "Happy cows come from California!," --and for being one of the top growing regions for world-class cannabis, few know about the wines being produced in the region. One can understand why hardly anyone has heard of it, with around ~150 acres of grapevines planted throughout the county, raw materials are hard to come by. However, the quality of what is planted is getting better and better with wines consistently scoring 90+ with a recent 96 point score from Wine Enthusiast Magazine.
Winemakers like Adrian Manspeaker of Joseph Jewell Wines, Jared Sandifer of Septentrio Wines, and Andrew Morris of Briceland Vineyards have been producing wines primarily out of the southern part of the county for well over a decade. Being such a small, and young, wine region Humboldt is still finding what grows best across the 2.3 million acres of land, however, Adrian, Jared, and Andrew are finding great success with Pinot Noir, in particular the Martini Heritage Clone providing a rustic flavor profile matched with a mineral backbone and a later ripening maintaining high acids.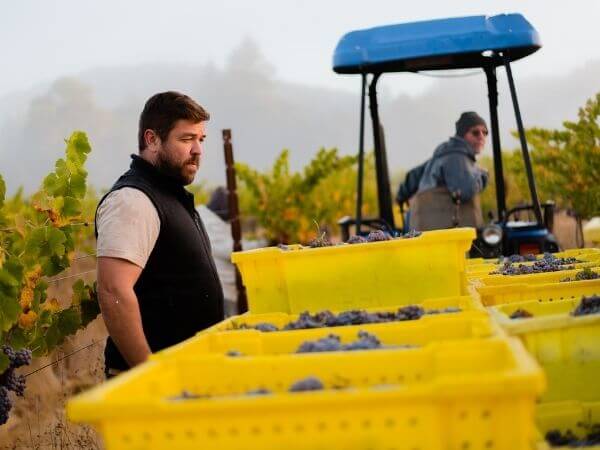 Left: Adrian Jewell Manspeaker, owner of Joseph Jewell Wines, Right: Houston Muthart, owner of Ryan Vineyard, Source: Adam Decker for Joseph Jewell Wines
"How did we know that Humboldt County would grow world-class Pinot noir?" Asks Joseph Jewell Wines owner and winemaker Adrian Manspeaker. "Well we didn't, but when you take a look around Humboldt you see an abundance of coastal fog, gigantic redwood trees, and pure natural beauty. The coastal fog and the giant redwood trees are the indicators, to me, that Pinot Noir will do well and the natural beauty is a bonus."
Unlike many other California wine regions where vineyards share fence lines, it is more common to say that these vineyards share ridgelines. Most vineyards are 30 - 45 minute drives from each other across steep ridges. When looking at the landscape of Humboldt, it is quite mountainous from the coast all the way inland to neighboring Trinity County. High peaks sit above wide rivers like the Eel which have carved hillsides in Humboldt's small valleys. Outside of the cattle pastures of Fortuna north in the county, flat land is challenging to come by.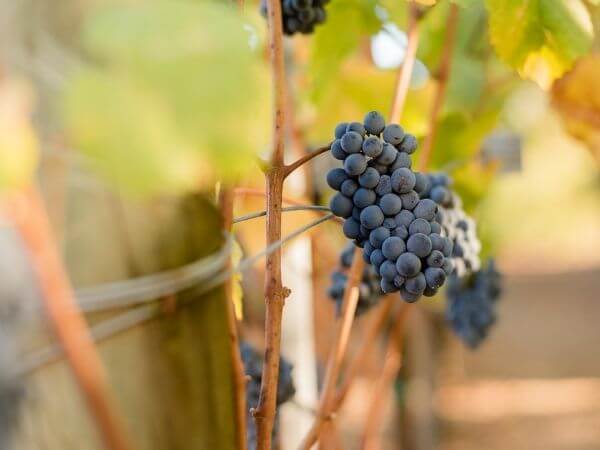 Alderpoint Vineyard, Joseph Jewell Wines, Humboldt County, Pinot Noir, Source: Adam Decker for Joseph Jewell Wines
It goes to show with the organically farmed Ryan Vineyard outside of the town of Benbow planted to only 17 acres of Pinot Noir and Pinot Gris, of which both Adrian and Jared source from, the largest vineyard in the county. Most vineyards are anywhere from ½ an acre to 7 acres on average with a myriad of soil types ranging from Goldridge and shale to volcanic and schist-derived colluvium.
The adage, " if you can plant it, it'll grow in California," is still certainly true in Humboldt, yet it isn't without its challenges. In the northeastern part of the county, along the Oregon border, you find Bordeaux and Italian varietals being grown, but in the south and western parts, coastal fog and rainfall roughly three times that of Sonoma County create mildew pressures in vineyards along with economic pressures.
While the grapes make great wine, they certainly aren't a cash crop. Rough economics provide about a $10,000 return per acre of grapes planted while the acreage return can be in the seven figures when growing cannabis. Combining financial pressure and lack of arable land makes it difficult to expand vineyards to scale production to the likes of Napa or Sonoma.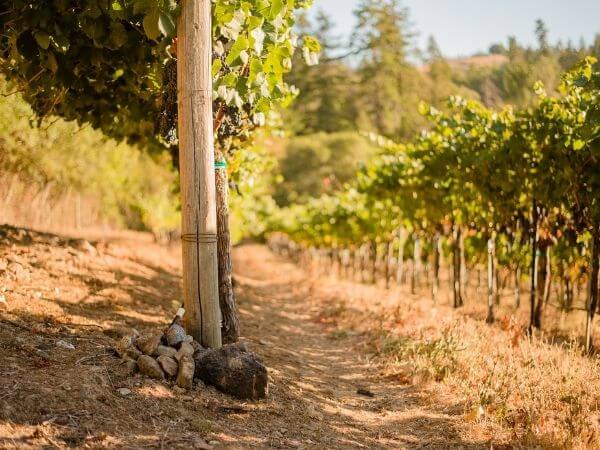 Alderpoint Vineyard, Joseph Jewell Wines, Humboldt County, Source: Adam Decker for Joseph Jewell Wines
While Humboldt may remain small in its annual harvest tonnage, the future remains bright for the region as quality continues to increase and awareness of the region's ability to produce delicious wines under $40 per bottle is made known.
Author Bio: Chappy Cottrell is a certified sommelier, podcaster, and director of sales and marketing for boutique Pinot Noir producer, Joseph Jewell Wines in Forestville, California.
Header Image: Elk Prairie Vineyard, Joseph Jewell Wines, Humboldt County, Source: Adam Decker for Joseph Jewell Wines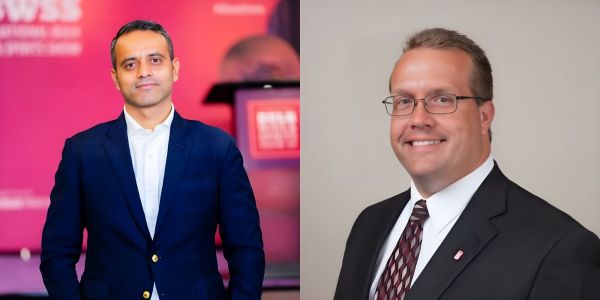 News
Attend this Q&A and insightful session on how beverage brands can develop sales processes to grow on-premise sales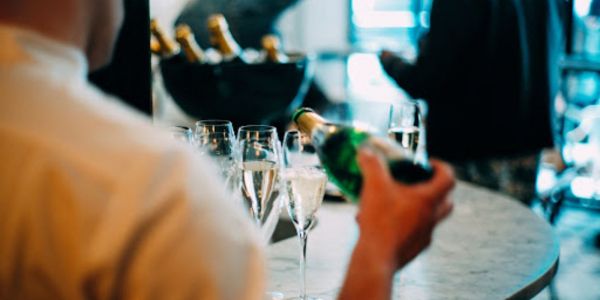 Operations and Management
Nurturing Talent and Expertise: Strategies for Retaining Sommeliers and Wine Waiters in a Challenging Wine Industry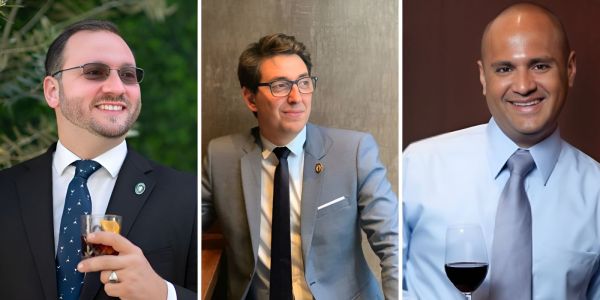 News
Sommeliers Choice Awards is pleased to share that Mark Guillaudeu MS, Jeremy Shanker, and Serafin Alvarado as its judges
South San Francisco Conference Center, 255 South Airport Boulevard, South San Francisco, CA 94080, United States
Register Now