Wine o'clock: Six must-haves in a Sommelier's toolkit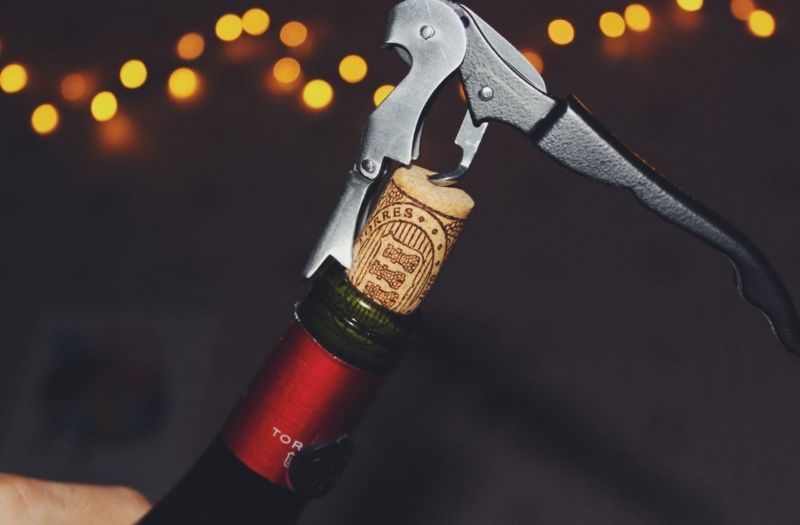 03/12/2021 This article lists six tools that a sommelier should definitely own to enhance their wine experiences.
Sommeliers are simply some of the most intriguing people in any room of an establishment. They possess this innate ability to recall facts about most wines on the shelf as if it is almost muscle memory to remember each aroma, note, taste, and finish. Knowledge is what sets a sommelier apart. This knowledge is perfected over the years with a little assistance from a sommelier's tool kit of choice. Every wine demands to be dealt with differently and an expert knows exactly what this wine requires. What should this tool kit consist of? Here are some wine accessories you should definitely add to your list:
1. Coravin Wine Bottle Opener and Preservation System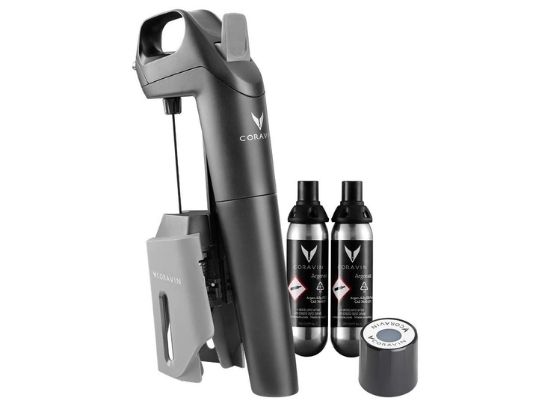 It's the first and only tool in the world that allows wine lovers to pour and preserve wine without removing the cork Source: Amazon.com
Coravin is a revolutionary product for the wine industry. The launch of a product like this has given wine enthusiasts a lot of relief. Coravin's Wine Bottle Opener and Preservation System pierces the cork in the wine bottle with a hollow needle which removes the need of uncorking the bottle. One can then pour as much as they like to consume and save the rest of the wine for later. The wine stays fresh for years as the cork closes back once the needle is removed. Coravin prevents the wine from oxidizing which allows it to continue aging naturally as Argon gas that is used in winemaking processes enters through the hollow needle to protect the wine. Coravin also makes pouring the wine an easy process, hence becoming a favorite of both sommeliers and wine enthusiasts.
2. Le Creuset Champagne Crown Sealer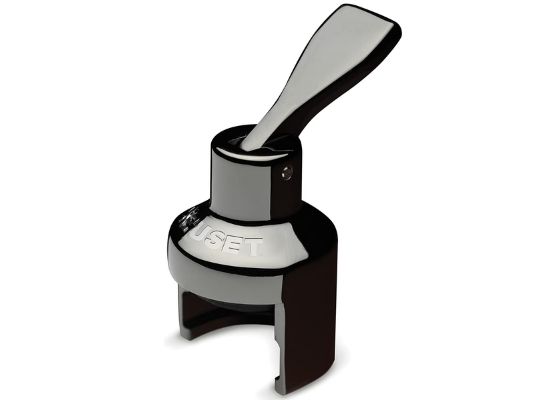 Le Creuset Champagne Crown Sealer helps preserve the flavor of previously opened bottles. Source: Amazon.com
Its switch-style valve locks carbonation in a swift, airtight motion and comes with a 10-year warranty. The Le Creuset Champagne Crown Sealer is a metal food-safe seal that prevents any leaks during storage. This works best for sparkling wines as it saves and keeps the bubbles as bubbly as possible. It also works well with the high pressure in these bottles by being secure. The airtight seal of the Le Creuset lives up to this requirement. It is easy to use as it slides on and around the neck of the bottle and also proves itself to be leak-free when wines are stored sideways.
3. Monopol Westmark Steel Two Prong Wine Opener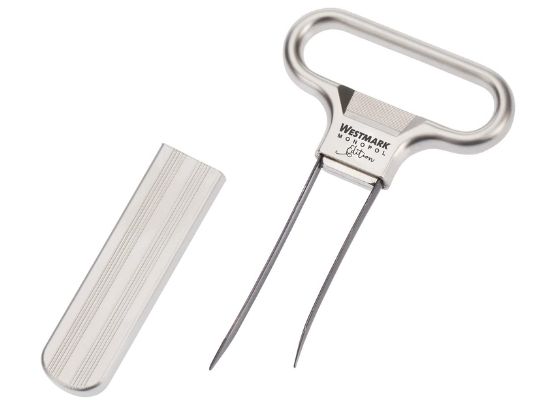 Popularly known as a Durand, an Ah-So, or a Butler's Friend Source: Amazon.com
A Two-Prong Wine Opener is an investment for collectors and enthusiasts, as well as sommeliers. This is a type of corkscrew that is perfect to open older wine bottles with fragile corks. This ensures one can enjoy a glass of wine without struggling with the cork bits. The Durand comes with a corkscrew and two long prongs that help withdraw the cork perfectly. The Monopol Westmark Steel Two Prong Wine Opener is made using high-quality hardened steel and a die-cast metal cover. This device costs almost $125 but enhances the experience manifold.
4. Le Château Wine Decanter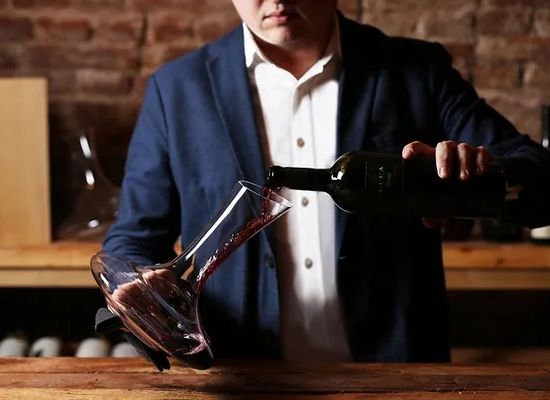 Decanters are important to the wine experience. Source: New York Magazine
They help expose the wine to the maximum amount of oxygen that gives impressive results and a very developed wine. The Le Chateau Wine Decanter is a lead-free decanter that can accommodate a standard 750ml wine bottle. It is hand-blown and scalloped with a stunning design that can make for a centerpiece by itself. Aerating the red wine elevates the flavor, releases the aroma, and allows the consumer to completely explore all layers of the wine. The Le Chateau Wine Decanter has an 8.5-inch wide bottom diameter to ensure maximum aeration. This decanter also has a slanted spout that reduces spillages and dripping during pouring the wine.
5. Vineyard Fresh Wine Preserver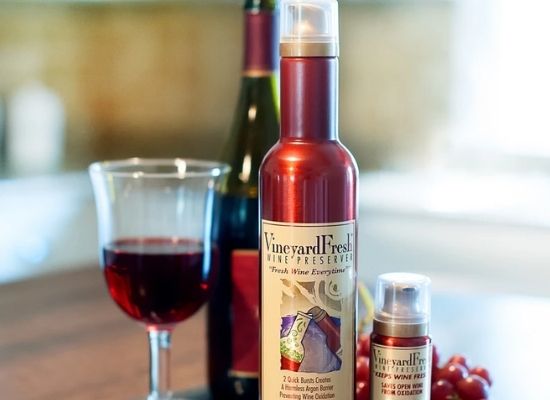 VineyardFresh 100% Argon Wine Preserver Keeps Wine Fresh Source: VineyardFresh.com
The Vineyard Fresh Wine Preserver naturally keeps wines fresh for weeks without affecting the taste, aroma, or character of the wine. It uses argon gas to preserve the remainder of an opened wine bottle. The harmless gas forms a protective layer over the surface of the liquid when sprayed in a bottle. 2 sprays of Vineyard Fresh create a protective barrier that prevents the process of oxidation. Vineyard Fresh is 100% Argon, an inert gas that is heavier than oxygen and will not/cannot interact with wine. It keeps wine fresh for 2 weeks or longer.
6. Corkscrew Wine Opener/ Double Hinged Wine Key
One of the most popular ones is the sommelier's corkscrew which is also known as the "waiter's friend" Source: WebstaurantStore
There are a plethora of wine openers available for use in the trade today. It is similar to a wine key There are single and double-hinged wine keys that are used according to the complexities and length of the cork.
Twist-style corkscrews are simple to use as well. Foil cutters also are important for the experience and go well with a waiter's friend. An ideal corkscrew set includes a knife for the foil on the neck of the wine bottle, a double-hinged lever to bring out the cork with a corkscrew in the middle. Some of the most celebrated brands in this space are Pulltap, Truetap, Oxo, Laguiole, Code38, LeCreuset, etc.
Article Written by: Prithvi Nagpal, Editor & Sommelier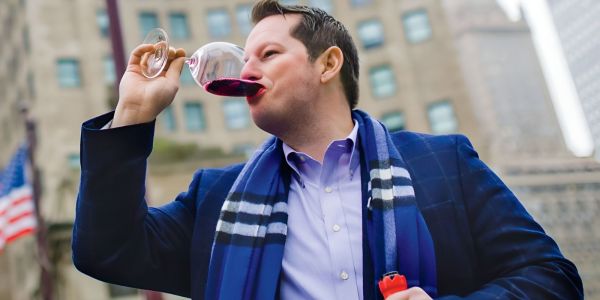 Interviews
Jon McDaniel on what makes a great sommelier, how sommeliers can create effective wine programs and how they can improve wine sales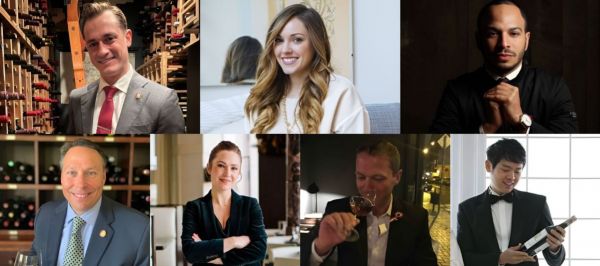 News
Top master sommeliers, sommeliers, wine directors and on-premise buyers of USA will gather in Chicago to judges wines at the 2024 Sommeliers Choice Awards, a leading wine competition benchmarking wines for on-premise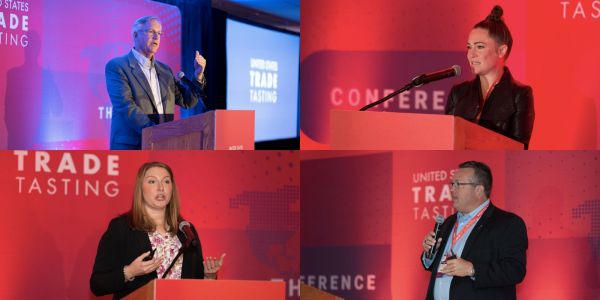 News
Mark Braver, The Fifty/50 Group; Michael E Klauer, Momentum Beverage Team: Jeremy Kruidenier, Wine and Spirits Distributors of Illinois and more take the stage at USATT 2023