Wine Lists for Sommeliers: Selection, Layout and Design, and Number of Wines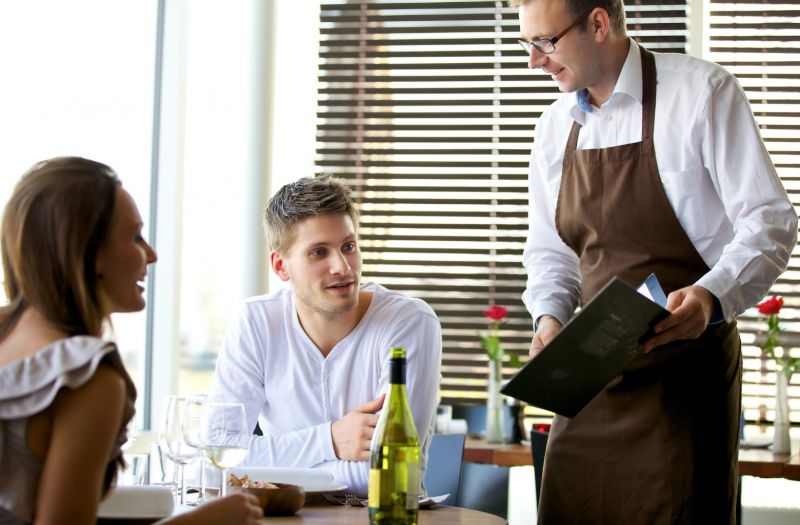 14/12/2022 Restaurant patrons increasingly seek out diversity and exciting new wines from up-and-coming wine regions or from innovative winemakers.
Over the past decade, there has been a real change in how restaurant owners think about wine lists. The days of impossibly long, comprehensive wine lists are coming to an end, as restaurant sommeliers instead favour concise, pared-down lists that match the food selections available. As they say, less is more.
Moreover, the days of relying on tried-and-true classics like Cabernet Sauvignon and Chardonnay to drive wine sales are also coming to an end, as restaurant patrons increasingly seek out diversity and exciting new wines from up-and-coming wine regions or from innovative winemakers. So, with that in mind, what should the perfect wine list look like?
Selection
For sommeliers today, wine lists are expected to be an extension of the food menu, rather than something that is separate and equal. That is one reason why encyclopedic wine lists that evoke massive wine cellars are falling out of favour with restaurant patrons. With a focus on matching tastes and flavours on the food menu, there's much less need for hundreds (or even thousands) of bottles of wine when even a small fraction of that total can do the job.
In coming up with the optimal selection of wines, it's helpful to know a little about average wine lists. In one study of American restaurants, for example, red wines accounted for 60% of all wines on the wine list, followed by white wines (28%), sparkling wines (6%), dessert wines (5%) and rosé wines (1%). Of course, the exact allocation of wines can vary greatly, depending on the type of establishment. For example, it's easy to see that an Italian restaurant would have a much higher percentage of red wines (e.g. Chianti, Sangiovese, Nebbiolo, Montepulciano) than a seafood restaurant, which would skew much more heavily toward white wines.
Ultimately, coming up with the right selection involves a compromise of sorts between breadth and versatility. A Michelin-starred restaurant with a 3000-bottle wine list is certain to have both, of course. But even restaurants with 20, 15 or even 10 bottles on the wine list can come up with some interesting options. One way of thinking about this is by using the following rule: if you have 10 white wines on your wine list, then at least one-third of them should be fresh and crisp, one-third of them should be rich and oaky, and the other one-third should help to fill out all the gaps (e.g. off-dry white wines or high-acid white wines).
And, of course, you will want to include wines from a variety of price points. You can use a general rule of thumb that you should always provide at least one affordably priced wine in each category, as well as one high-priced or premium wine for special celebratory occasions. This is the key to coming up with a customer-centric wine list that restaurant patrons are going to love. That's why some restaurant owners actually cap the margins they are making on their most expensive wines –they realize that by keeping prices artificially lower than they should be, they are also encouraging more patrons to order them.
Layout and Design
There are three major organizing principles for wine lists, and variants of these layouts are used by nearly all sommeliers, in one form or another. The classic layout and design principle is based around the place of origin, with country first, and region second. Thus, a restaurant could list all California wines in one place, with those wines then further sub-divided into regions like Napa Valley, Sonoma and Central Coast. In turn, that section on California wines might be followed by a section dedicated to Oregon wines, which in turn would be followed by a section on Washington State wines. After completing this listing of American wines, the wine list would then use the same organizing principle for both New World and Old World wines (i.e. a section of European wines further sub-divided into wines from France, Italy, Spain and Germany).
However, you can see the problem here: this classic way of organizing wines worked very well when there were only a handful of great wine-producing nations (i.e. France and Italy) in the Old World. It was very easy to list all Italian wines, all French wines, and then have a separate page for California wines. But that no longer works as well now that there are great wines from all over the world, from Australia and New Zealand to South Africa to Chile and Argentina. Organizing a wine list only by region can sometimes make the customer feel like he or she is reading an atlas rather than a wine list.
Therefore, the second most popular type of organizing principle is to focus on varietal and grape type. Using this principle, a restaurant would create a full page of Chardonnay options, a full page of Cabernet Sauvignon options, etc. Within each page, wines could be grouped by either region or producer (but never by price).
However, this organizing principle can also sometimes fall short in helping customers choose the right wine for one basic reason: not all wines made from the same grape are alike in terms of flavour, aroma and taste. In other words, there can be a huge difference between a French Syrah and an Australian Shiraz, or between an Oregon Pinot Noir and a Burgundy Pinot Noir. Even two different California Chardonnays might taste completely different if one is heavily oaked and the other is completely un-oaked.
A new trendy way to organize wines is by style and/or theme, such as "fresh and crisp" or "fruity and bold." This works best for shorter wine lists and is a great way to help customers discover wines that might enjoy, based on wines they have enjoyed in the past. In many ways, this is like big online retailers (think Amazon.com) offering up product selections based on the logic of, "if you liked that, you'll like this." Organizing by style can be less intimidating to many restaurant patrons since it assumes much less wine knowledge – all they have to do is focus on the type of wine they like ("big bold reds") and find an interesting producer or wine brand.
Number of Wines
As noted above, the defining trend appears to be concise, paired-down wine lists. There's no magic number of how many wines should be on your list. In general, your list should be as tightly-focused as possible, and every wine on the wine list should be there for a purpose (and not just to showcase the encyclopedic breadth and depth of the wine list).
In thinking about ways to create a tightly-focused list, it's important for sommeliers and chefs to work together. They need to decide on the best wines to pair with particular dishes, as well as the unique tastes and preferences of restaurant diners. It is quite possible, for example, to come up with a 20-bottle, all-Spanish wine list for a small, intimate tapas restaurant in a sophisticated, metropolitan setting (such as a tapas restaurant in New York's Greenwich Village). That same approach, however, might not work so well at a fast-casual chain restaurant with a much more diverse and varied food menu.
It's also important to think of how many wines you plan to include in your by the glass program, and how that by the glass program will integrate with your by-the-bottle program. The classic by the glass program has an even number of red wines (2, 4, 6) and an even number of white wines (2, 4, 6). The more wines that you offer, the more that you can offer in terms of both price flexibility (such as one affordable house red and one mid-priced Cabernet) and varietal diversity (not just Cabs, but also Merlots, Pinot Noirs, and Syrahs).
One big overarching principle should be to make the wine list "exciting" rather than "challenging." In other words, restaurant patrons should be carefully guided to wines that are part of exciting new trends (such as the rise of natural wines), and not just to wines from obscure wine regions. They should be subtly pointed in the direction of, say, local producers or winemakers employing techniques to make organic wines. Restaurant patrons should get a feel for how the sommelier of the restaurant thinks about the wine, and what he or she prizes as the most valuable attributes of a wine. In short, the wines on a wine list should be conversational, and encourage people to talk about them,
Putting it all together
The good news is that wine lists are getting more diverse and more approachable, even as they become smaller. Gone are the days of reading through page after page of wine selection, only to be confused by what you just read. Today's sommeliers are finding new ways to lay out and construct their wine lists, creative ways to showcase exciting new producers and up-and-coming wine regions, and distinctive ways to make their wine list blend seamlessly with the food menu. And the recognition of all those facts is helping sommeliers transform a merely "good" wine list into a "truly great" wine list.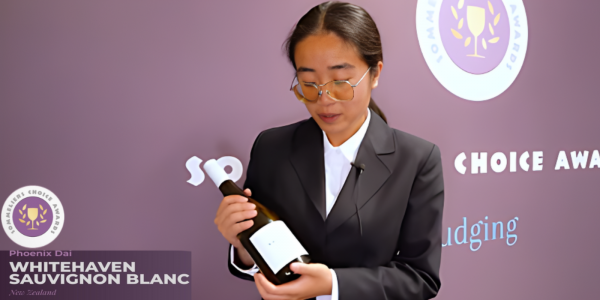 News
Elevate Your Brand: Exclusive Videos and Judges' Testimonials at Sommeliers Choice Awards 2024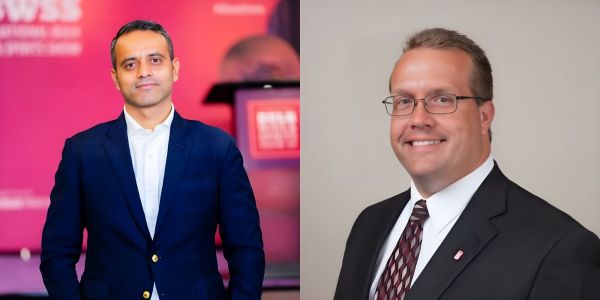 News
Attend this Q&A and insightful session on how beverage brands can develop sales processes to grow on-premise sales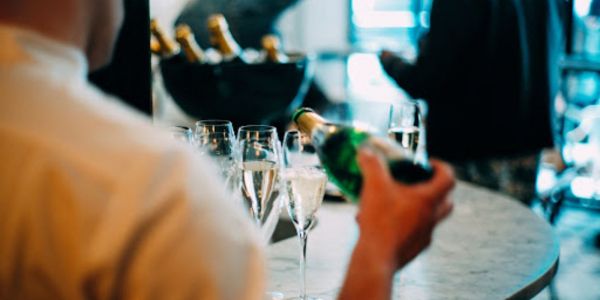 Operations and Management
Nurturing Talent and Expertise: Strategies for Retaining Sommeliers and Wine Waiters in a Challenging Wine Industry
South San Francisco Conference Center, 255 South Airport Boulevard, South San Francisco, CA 94080, United States
Register Now