Alistair Morrell, Editor of Sommelier Business, talks to Sommelier, Peter Andrews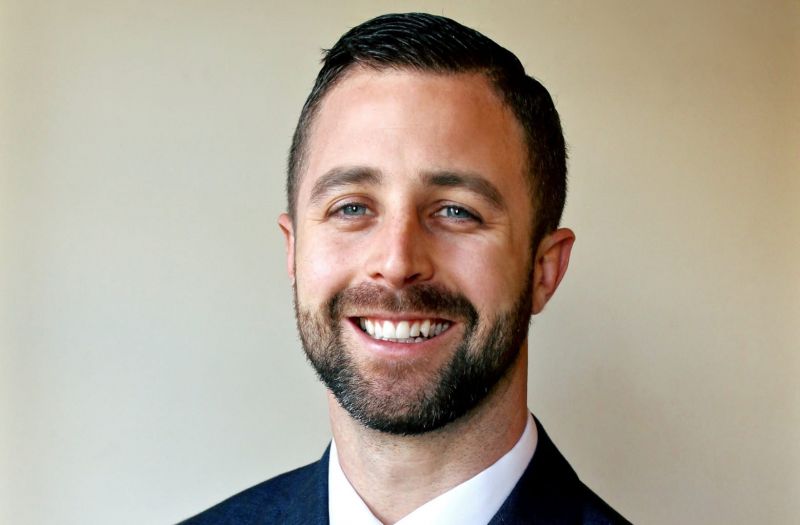 16/11/2018 Peter is fully immersed in the world of wine. He has completed the WSET Diploma, the last prerequisite to the Master of Wine certification.
Sommelier, wine educator and music writer, Peter, although an East Coast native, is based in San Francisco, California. With a degree in culinary arts and an MBA, he began his career as a chef, managing kitchens throughout the U.S. and abroad: from Charlotte, Charleston, Providence, Key Largo, to Friuli-Venezia Giulia and Piemonte in Italy. However, it was the time spent in Italy that changed his path as he discovered his deepest passion was working with wine.
Now out of the kitchen professionally, Peter is fully immersed in the world of wine. Before moving to San Francisco in 2013, he was an Adjunct Professor of wine and alcohol business courses at his Alma Mater. Along with teaching, he opened and ran a boutique wine shop, Grapes & Grains, just outside Providence, that won, Best Wine Store, Rhode Island, in each of its first three years in operation.
In addition to his current role as Wine & Spirits Buyer at Prima, one of the Bay Area's most iconic Italian restaurants and wine shops, Peter has completed the WSET Diploma (the last prerequisite to the Master of Wine certification).
(AM) What personal qualities do you require to be a sommelier?
(PA) "To be a great sommelier, you must be able to meet every guest's needs with hospitality and friendliness. The best sommeliers also know when to push and pull. There are some guests who know exactly what they want and will not deviate from that. It's important to understand this and serve graciously. There are also many opportunities for a sommelier to recommend a wine that does not venture too far from the original request, while potentially opening an entirely new set of flavours from varying grapes, regions, etc.
A great sommelier should be able to start these conversations by curating a wine list that walks a tightrope between offering selections that make the guest comfortable as well as intrigued by new selections. Selecting wines that fit your cuisine and price point is also extremely important and should not be overlooked."
(AM) Where did you start with wine education?
(PA) "I received my undergrad and graduate degrees at Johnson & Wales University. I started in culinary arts and spent many years working as a chef before branching out into the wine world. While at the university, I took dining room courses that focused on service and I also worked on several WSET and Society of Wine Educator's certifications that the school offered independently of their programs. I started these while an undergrad and worked on them through graduate school. After a long hiatus from certifications, I finished the WSET Diploma in June of 2018. I do plan to go for the Master of Wine certification with time.
"I was incredibly fortunate to have a mentor who was the beverage chair at JWU and was able to guide me in the right direction whenever we spoke. I also have and continue to learn every day on the job as there is an endless amount to learn about the wine world."
(AM) Is the role of sommelier confined to just wine?
(PA) "Salesmanship is critical to the success of a great sommelier. The ability to read a guest and/or a table is very important. What direction the night goes often starts with the wine pairings, so the sommelier must be able to select and sell wisely. The best sommeliers are also great storytellers. They must understand timing as well as when and when not to interrupt the flow of the evening and conversation at the table. It's also important to not 'overstay your welcome' when at the table.
"Being an effective educator is critical to the success of a sommelier because it's impossible to be at every table all night. Your servers need to be well versed in the list and be able to answer may questions while quite busy.
"Humility is also incredibly important and often overlooked in our field, alas."
(AM) Is there a career path beyond that of sommelier?
(PA) "I think that it's quite evident today that there is far more to the sommelier than sticking to the restaurant world. You'll see many sommeliers receive their credentials from various certifying bodies and then move into production, sales or even retail. How many Master Sommeliers still work the floor? Restaurant hours are long and hard; they're not for everyone.
"Regardless of what tier of the industry you work in, the best wine industry leaders are those that are well-rounded in (at the least) basic business skills, wine knowledge, salesmanship and the ability to relate and converse with many consumers and industry colleagues."
(AM) Is wine still basically all about Shiraz, Chardonnay, Pinot Grigio, Merlot… or has it moved on?
(PA) "Not in the slightest. If you look back to the beginning of this millennium, Gruner Veltliner was just beginning to make its strong push into the mainstream US market. It was the hot 'new' grape producing a wine that was intriguing and captivating in many ways. Now, if you ask most consumers about Austrian wine, you'll hear this long-winded grape varietal Gruner without much strain to recall.
"Since then, we've seen the tremendously wide array of native Italian varietals hit the market; Portuguese wines are coming on very strong, even Georgian native varietals are surging in popularity. The list goes on and on. It's a very exciting time to be a wine drinker!
"The consumer is more educated than it's ever been and millennials are without a doubt driving this. The 'experience generation' is helping the industry grow in ways it never has before, while tradition is often in the background of what they care about.
"The key to sustained growth, however, is for a restaurant to withhold forcing indigenous and unique varietals onto customers because it makes the sommelier happy."
(AM) What would be your most 'left field' grape varietal and why?
(PA) "With the thousands of unique varietals available today, it's really difficult to answer this briefly and with only one grape. However, because so much of my passion and experience is with Italian wine, my answer has to be Carricante. I have totally fallen in love with this varietal and have been travelling a lot to Mount Etna over the last couple of years to explore it deeper.
"In its best iterations, the white wines from this grape come from very high density, albarello-trained old-vines grown at alpine-level altitude in dark pumice-laden volcanic soils. The wines can be lean and crunchy and often come across like they've been syphoned through rock.
"It truly produces some of the best white wines in all of Italy and is suited perfectly to age well in the bottle. I would put it in the top white grape varietals in the country along with Fiano, Garganega, Verdicchio and Arneis.
They're really contemplative wines, but to put my sommelier hat on for a moment, not one that I would recommend for a weighty California Chardonnay drinker, for instance."
(AM) Will digitization (Alexa and the like!) ever replace the sommelier?
(PA) "I don't think this will ever happen. A major part of the attraction to wine is that it's romantic. The stories that are attached to each bottle, the visceral reactions that it can bring and the sense of nostalgia the aromas and flavours can provide will never ever be able to be replicated by technology. At least I hope not.
"I do think in our current digital age, with concepts of high-end counter service gaining traction, we will see wine selections narrow giving a more streamlined offering. As companies figure out robotic food production and cashier-less ordering, the need for a sommelier will not be there. Obviously, this type of restaurant fits a different niche than a traditional full-service establishment."
(AM) What makes a good wine producer?
(PA) "A good wine producer in the New World is one that keeps the consumer in mind from beginning to end. They understand what type of market positioning they are trying to achieve and they grow (or purchase) the grapes to help produce a wine in that manner. A good producer's wines fit a particular style and are always marketed to consumers as what they truly are. It's very frustrating to hear the same old marketing jargon such as, 'Burgundy style' when the wine has almost no resemblance other than the grape used.
"A good Old World producer adheres to the traditions of the region. They make a wine that is historically true but also currently relevant. These wines can bring you back to the region with a smell or a taste and they are most often a multi-generation project."
(AM) How do you find new star wines and wineries?
(PA) : A major part of PRIMA's business is working with well-over 100 sales partners. Whether that is through winery-direct, importers, distributors and/or brokers, we are extremely selective, while also putting a lot of trust in our sales partners. We taste and taste and taste while giving honest feedback for each wine.
"We also travel extensively. I go to Italy once per year, a co-worker goes to France and the owner of PRIMA, John Rittmaster, is abroad many times a year. He knows Barolo better than most Piemontese I have met. I know because I lived there, too!
"Wine is experiential. The best way to truly understand and love it is to see it. When exploring, we often find our best new partners."
(AM) How do you establish pricing on your list?
(PA) "We establish pricing through traditional methods. The standard markup is applied to most wines; however, there are always exceptions. If the wine is rare, we might make better margins. If the wine is on by the glass, we'll sell it for less to move volume. It all depends on the wine and what our goals are with it.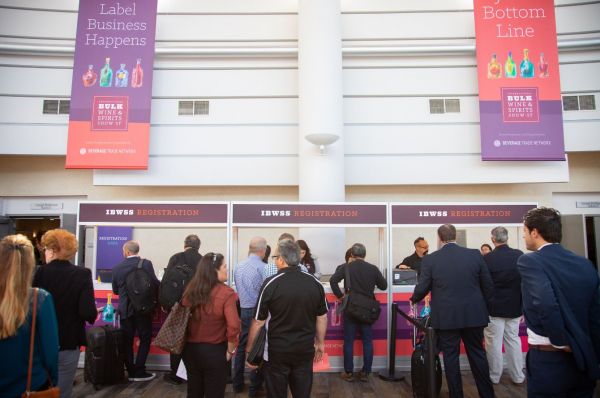 News
IBWSS San Francisco tickets can now be purchased at the official trade show ticket page, and if you buy before March 31, you will also save!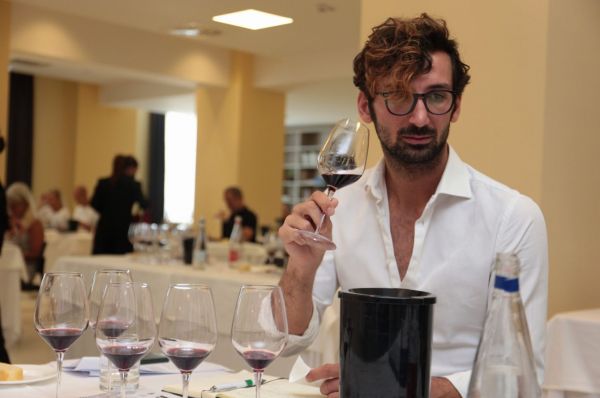 Interviews
"The Ambassador of Wine: A Multilingual Professional with Expertise in Hospitality, Sales, Marketing, and Management."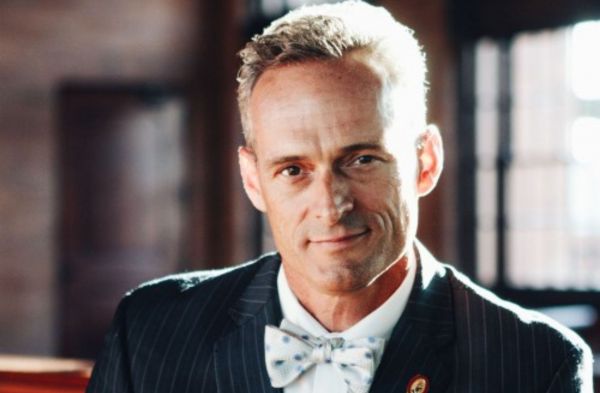 Interviews
Charlie Leary interviews Master Sommelier Ron Edwards of the major fine wine import & distributor Winebow about the company, his job & accomplishments within the fine wine sphere.