Guide To Wine Education Courses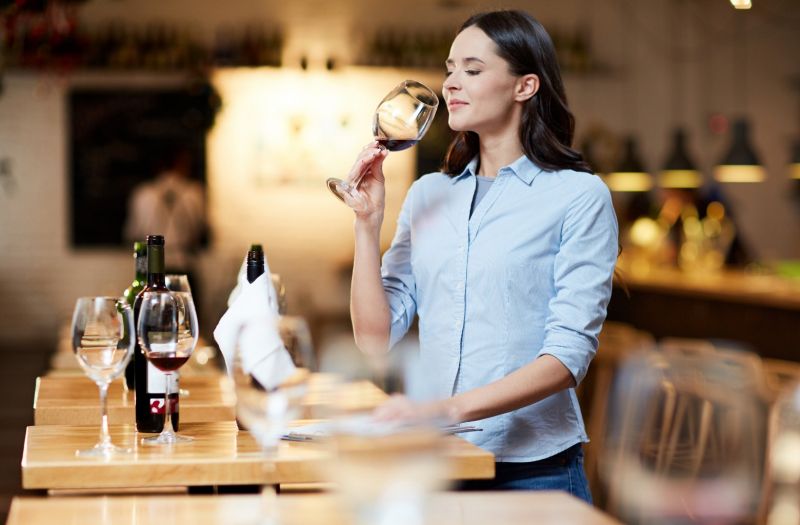 02/09/2019 Being a Master Sommelier - not an easy nut to crack! Here's a guide to Wine Education Courses to make life easier
The world of wine is vast and comes with a rich history. Wine lovers tend to be curious souls when it comes to trying & learning about new wines. As more wine admirers explore an expanding selection of wines, "more and more businesses are recognizing that education and well-trained staff are the foundations of better customer service and stronger profits," - says David Wrigley, Master of Wine, who oversees WSET's development stateside. Wine & Spirit Education Trust (WSET) provides the largest global wine education.
In a recent 2018-2019 report by WSET - a total of 108,557 candidates took a WSET qualification, breaking the 100,000 barrier for the first time. The numbers represent a 15% increase year-on-year versus last year's candidate figures and strengths the organization's continued annual growth trend.
Earlier, not many people used to see sommeliers having a real profession, but now that perception has changed to a great extent and people from all around the world are professionally taking this as their career, claiming their never-dying love for the wine industry.
UK based sommelier, Gerard Basset, once said in an interview that, "In London now we have sommeliers from all over the world – 25 years ago it would have been mostly French. It makes the industry very interesting now; it's good that everyone brings their own culture."
Being a Master of Wine or a Master Sommelier is not an easy nut to crack. It requires passion, patience, and persistence to be an expert in wine. Let us take a tour at an overall guide to wine education courses.
The Four Main Wine Programs
The four accredited wine education courses that have proven to hike people's chances to get jobs in the wine business are:
1. International Sommelier Guild (ISG)
The International Sommelier Guild is the beginner's step to enter the wine world. ISG is preferred when you have no idea where to start studying wine and what to learn.
The International Sommelier Guild covers the basic, comprehensive syllabus of Wine Fundamentals Certification Level 1 and 2. It builds a great starting foundation of knowledge in its students. By the end of the program, surveying a wine list at a restaurant or perusing the wine aisle at the grocery store is no longer an issue.
ISG has three levels of certification - Level 1, Level 2, and the highest amongst all is the Diploma.
Level 1 & 2 - The International Sommelier Guild has a 3-month course which includes both Level 1 & 2. Classes are arranged once a week. There is a multiple-choice exam at the end of Level 1 and if you pass Level 1, you are immediately advanced further to the Level 2 classes.
Diploma - ISG provides a 9-month in-depth Diploma program that is arranged for 8-hours once a week. The ISG Diploma is completed with a 200 multiple-choice question test, 9 essays, a blind tasting of 20 wines and spirits, a test in service and menu knowledge as well as well-justified wine pairing recommendations.
The International Sommelier Guild will help you fetch jobs like:
Wine Salesperson.

Wine Distributor Salesperson.

General Manager.
To visit the ISG website, go to internationalsommelier.com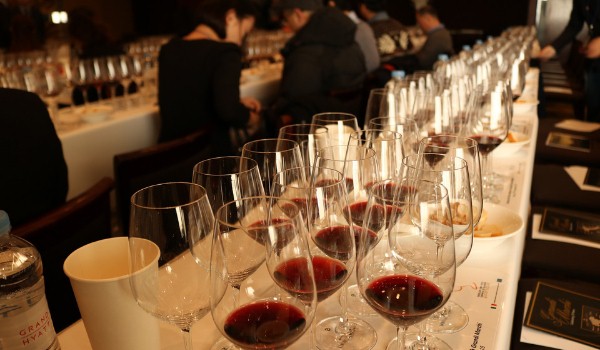 2. Court of Master Sommeliers (CMS)
If you already work in the restaurant or wine industry and are looking forward to building your skills in the service & sales as a wine sommelier - the Court of Master Sommeliers is the best program for you.
CMS has three levels of certification - Introductory, Certified, and the highest amongst all is the Advanced and Master.
Introductory - The Introductory exam in the 'Court of Master Sommeliers' is a multiple-choice test where studying involves reading a few basic books, like 'Sotheby's Wine Encyclopedia' and 'Windows on the World of Wine.'
You should have the basic knowledge about the significant grape varieties on the market and should be familiar with the appearance, nose, palate of the wines. However, as you progress through the levels of CMS, there is an increasing focus on the service of wine and proper wine analysis.
Certified - The Certified exam in the CMS is a multiple-choice and short-answer test along with a blind-tasting of 2 wines and a proper Champagne service. For the service segment, you will be asked about cocktails, sake, and beer by a Master Sommelier while you open and serve Champagne.
Advanced and Master - The two Advanced exams are a sum of three parts: a multi-section theory exam, a service exam with proper Champagne service, red wine decantation, and food and wine pairings. It also includes evaluation of a blind flight of 6 wines. Being a Master Sommelier also involves being an expert beverage professional - which includes learning about spirits, tea, coffee, sake, and beer.
FunFact - It takes 7-10 years on average to become a Master Sommelier. The test has a pass rate of about 10%. There are 197 professionals worldwide who have acquired the title of Master Sommelier since the first Master Sommelier Diploma Exam. This number includes 18 women in North America.
The International Sommelier Guild will help you fetch jobs like:
Lead Sommelier at a High-End Restaurant (Advanced +).

Account Manager at large wine brand (Certified +).

Wine Director for a large retail, restaurant syndicate or hotel chain (Advanced +).

Wine Region Director (Master).
To visit the CMS website, go to courtofmastersommeliers.org
3. Institute of Masters of Wine (IMW)
If you want to get enrolled in the Institute of Masters of Wine, you ought to have strong core knowledge about wines as well as experience in the same field - made evident by a WSET Level 4 Diploma or equivalent to that. Having recommendations from a few Masters of Wine can add some plus points too.
If you want to build a career in the marketing of wine, or as a wine educator - becoming a Master of Wine holds a lot of prestige in both fields. Do keep in mind that being a Master of Wine is no piece of cake. They call you Master for a reason.
The highest certificate in the IMW is the Master of Wine certificate.
A syllabus and a personal Master of Wine mentor is provided to you to prepare yourself for IMW. A school year runs from October to May, and it takes at least two of these cycles to just be accepted to take the exam to be then accepted into the Institute. It is known as the Holy Tabernacle of Wine Certification.
Taking the Master of Wine exam - To become a Master of Wine you have to undergo a 3-part examination. Firstly you will have to pass the Theory and Practical exam. After that comes the Dissertation. All are comprised of lots of writing.
The Theory consists of four papers, three hours apiece. Practical is three blind flights of 12 wines where, in addition to identification, the wines must be analyzed for their quality, winemaking, and style. The 10,000 words Dissertation must be on an original wine topic chosen by the student and approved by the Institute.
The International Sommelier Guild will help you fetch jobs like:
Marketing/Account Director in a wine-related business.

Sensory Analyst or Wine Analyst.

Wine Director of Education and Programming for large retail, restaurant or hotel chain.

Wine Region Director.

Wine Program Manager in Media or Marketing.

International Wine Business Director.
To visit the IMW website, go to mastersofwine.org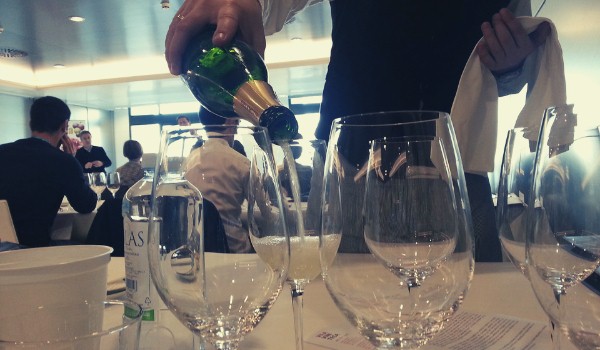 4. Wine and Spirits Education Trust (WSET)
The Wine and Spirits Education Trust is a great start for those who have just stepped into the food and beverage industry and would like to know more or get a clear idea about the industry. WSET is also helpful to those who are outside of the industry and just want to learn more.
WSET has five levels of certification - Level 1, Level 2, Level 3, Level 4, and the highest amongst all is Level 5 Honours Diploma.
Level 1 - Level 1 in WSET consists of a beginner level course planned for anyone trying to get into the wine industry.
Wine - To get an 'Award in Wine,' one-day seminar is conducted that teaches basic wine service and a guide to tasting wine. It is concluded by a 30 question multiple-choice test and a food and wine pairing exercise.
Service - This is the next step in WSET Level 1. To achieve the 'Award in Service' you must have received the Level 1 'Award in Wine'. This is a three days schedule that covers the rules and duties of a sommelier. You must pass a timed 30 question multiple-choice exam and perform in a wine service restaurant scenario. This class is optional.
Level 2 - If you clear WSET Level 1, the next step for you is to go to WSET Level 2.
Wine & Spirits - Level 2 Wine & Spirits course is three days of training for the beverage professionals. The purpose of this course is to raise one's ability to discuss and write about basic wine theory, and in turn, practically apply this knowledge into the sales, service, and storage of wine and spirits. A 50 question multiple-choice exam concludes this class.
Level 3 - To attend a WSET Level 3 course, a Level 2 'Award in Wine and Spirits' or equivalent is required.
Wine & Spirits - This is a 7 days program with actual classes, however, outside study time is necessary. The main focus is the tasting technique and learning about the production and distribution of wine and spirits.
If you are in the distribution, retail or supervisory roles in the wine industry - this is the ideal class for you to be at. To obtain WSET Level 3 'Award in Wine & Spirits,' you ought to complete a 50 question multiple-choice test, with a short answer quiz, and properly written tasting notes on two wines.
FunFact - Passing the Level 3 WSET will award you the ability to apply to use the WSET Certified Advanced Logo on your resume.
Level 4 & Level 5 Honours Diploma - Passing WSET Level 3 is necessary to go to WSET Level 4. Receiving a WSET Diploma is a great transition into the IMW. This is where the program jumps into the globalization and marketing of wine in addition to in-depth wine theory. Instead of short multiple-choice exams, a 6 unit exam is taken as the gateway to your diploma.
The International Sommelier Guild will help you fetch jobs like:
Marketing/Account Manager in a wine-related business.

Sensory Analyst.

Wine Educator.

Wine Distribution Management.

Wine Region Educational Director.

Wine Marketing and Wine Sales Leadership Roles.
To visit the WSET website, go to wsetglobal.com
Working as a sommelier requires skills, knowledge, and a lot of patience. The most overlooked point in the wine business is the forgotten art of presenting, opening and pouring the wine - a skill that every sommelier takes pride in, building it over the years with a lot of tolerance and devotion.
Rebecca DeVaney, a Sommelier with over 15 years of experience as a liquor lobbyist once stated - "As with most professions, work experience is extremely beneficial. Jobs and internships that offer exposure to extensive wine selections from worldwide wine regions should especially be considered."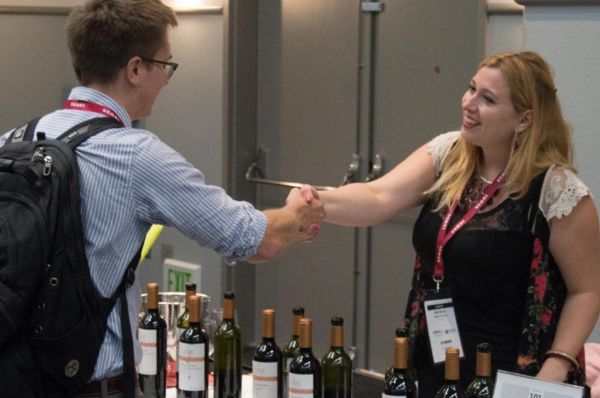 Insights
Building Connections, Expanding Palates, and Elevating Wine Culture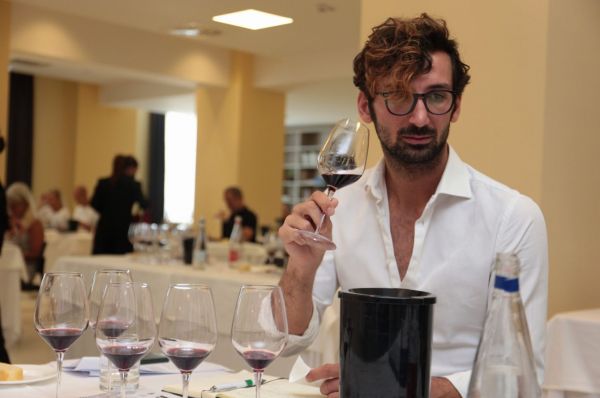 Interviews
"The Ambassador of Wine: A Multilingual Professional with Expertise in Hospitality, Sales, Marketing, and Management."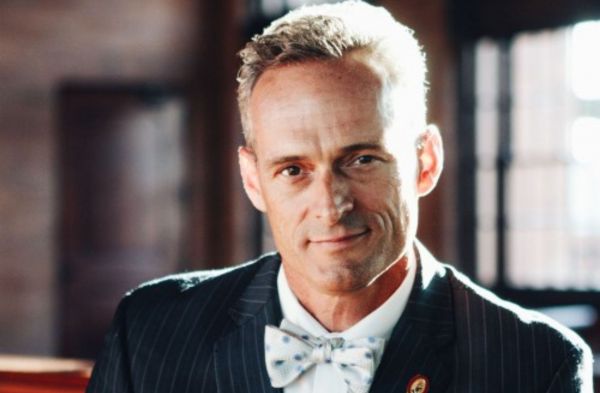 Interviews
Charlie Leary interviews Master Sommelier Ron Edwards of the major fine wine import & distributor Winebow about the company, his job & accomplishments within the fine wine sphere.
South San Francisco Conference Center, 255 South Airport Boulevard, South San Francisco, CA 94080, United States
Register Now
South San Francisco Conference Center, 255 South Airport Boulevard South San Francisco, California
Register Now