9 Caribbean Sommeliers Brands Should Work With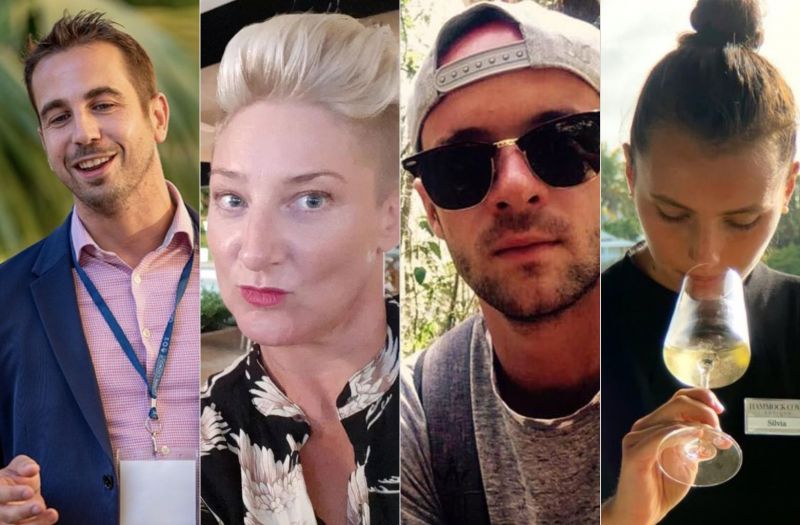 02/08/2022 The islands of the Caribbean are home to a bevy of fine dining restaurants boasting excellent wine programs.
As home to numerous luxury hotels, seasonal or year-round home to wealthy ex-pats, and an all-around favorite tourism destination, the islands of the Caribbean are home to a bevy of fine dining restaurants boasting excellent wine programs. While the origin of numerous world-class rum producers, one can't have Pina Coladas and Mojitos all the time!
[[relatedPurchasesItems-41]]
With a strong history of European colonialism stretching back centuries, wine has also long been part of the Caribbean food culture. In fact, numerous Europeans work as sommeliers on the islands, which form an important market for the worldwide wine industry, more so for the numerous cruise lines that ply Caribbean waters. Using the example of just one county, the Dominican Republic's still wine market equaled $118.00 million, based on retail prices, in 2015. Until 2025, the wine market is forecast to reach $216.77 million, thus increasing at a CAGR of 5.23% per annum during the period 2020-2025, according to MarketResearch.com. To get an idea of where wine is imported from, Jamaica, for example, imports 32% from the USA and 23% from France. Next is Spain with a share of 14.7%, Italy with a share of 11.2%, and Chile with a share of 7.44%, says TradeEconomy.com.
We've selected nine Caribbean sommeliers that wine brands should take note of. It's limited to the islands and does not include Mexico, Central, or South America. Here they are, in no particular order: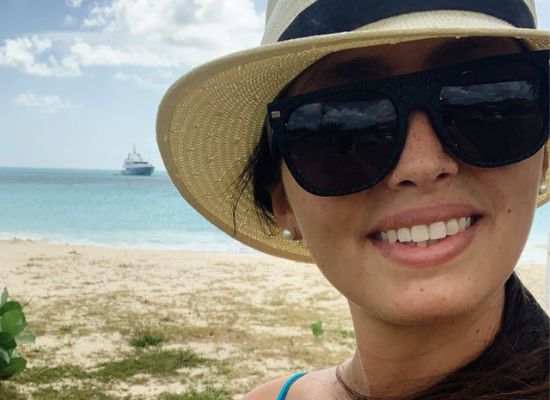 Image: Silvia Tremolini; Image Source: Linkedin
Silvia Tremolini is the sommelier at Hammock Cove Resort and Spa, Saint John's, Antigua, and Barbuda, a high-end 42-villa resort. She previously worked as restaurant manager and sommelier at Ristorante Wine Bar Caffe Italia in Desenzano del Garda, Italy. She brings Italian know-how to guests' dining experience, which even extends to wine recommendations for beach outings. Silvia oversees a well-selected list of Caribbean vacation goers. She is Antigua's only female sommelier and fell in love with the island life after studying at ALMA - La Scuola Internazionale di Cucina Italiana in Colorno. For a profile in Islands magazine, she said, "The world is changing. There are guests that are very happy to see me. They didn't expect the resort to have its own sommelier at all. And they certainly didn't expect to find a woman in this position."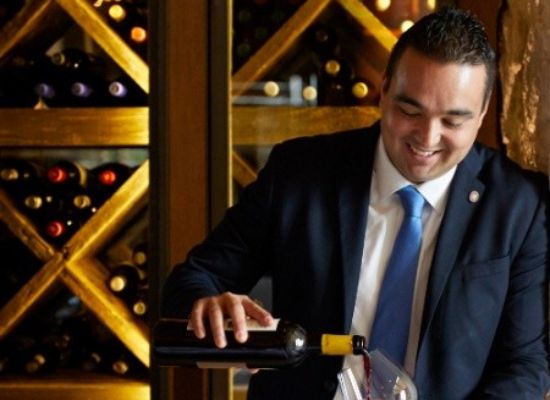 Image: Joaquin Torres; Image Source: Linkedin
Joaquin Torres serves as the Head Sommelier at the Rosewood Baha Mar, Nassau, The Bahamas, since late last year; this includes managing the wine program for Daniel Boulud's only Caribbean restaurant. He previously worked as a somm and wine consultant in his native Mexico. Joaquin completed his WSET Level 3 with the Florida Wine Academy. His work entails selecting a unique wine selection for four different dining venues including Costa, Cafe Boulud, Manor Bar, and The Library. For the Boulud restaurant, for example, Torres has curated a 33-page comprehensive wine list ranging from Inniskillen Vidal ice wine to Los Angeles River Wine Company natural wines.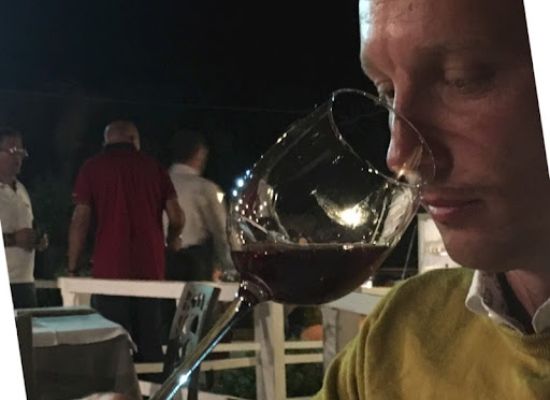 Image: Luca Germaná; Image Source: Linkedin
Luca Germaná is the sommelier at La Samanna, A Belmond Hotel on St. Martin's, and he's all about creating unique wine experiences. Hailing from Italy, Luca often works with chefs for innovative special events, including a six-course dinner by New York Chef David Waltuck with wine and food pairings representing six paintings by Henri Matisse this past March. He oversees an excellent wine program; one venue, the Wine Cellar, offers guests a completely distinct dining experience seated among some of the finest wines in the world. La Samanna's 'La Cave' wine cellar counts among the finest and most attractive cellars in the Caribbean.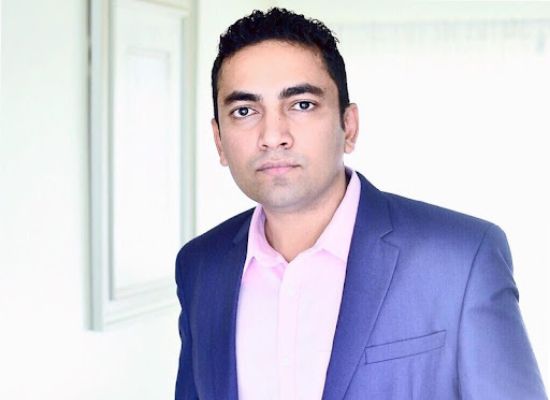 Image: Kiran Krishnan; Image Source: Linkedin
Kiran Krishnan has been the Food & Beverage Manager at Jade Mountain Resort in Saint Lucia since November 2021, which won four stars from the Forbes Travel Guide. He previously worked for the Ritz-Carlton on the Cayman Islands and in India as Head of Wines and Sommelier. He oversaw the $1+ million-dollar wine program of Blue by Eric Ripert on Grand Cayman. Kiran studied hotel administration at the Sarosh Institute of Hotel Administration in Mangalore. The wine list at the resort's restaurant Jade Mountain Club has received the Wine Spectator Award of Excellence for multiple consecutive years, including 2022.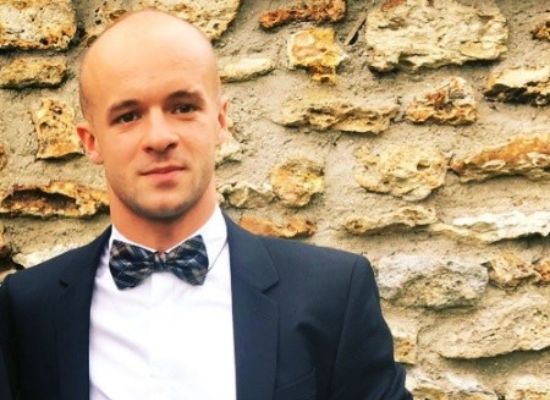 Image: Cyril Bossard; Image Source: Linkedin
The Head Sommelier at Eden Rock on St. Barth's, Cyril Bossard previously worked as a sommelier in France at restaurants such as L'Apogée Courchevel and Restaurant Apicius. He earned his brevet professional as a sommelier from the Lycee Albert Bayet in 2015. The dining venues at Eden Rock are under the direction of Master Chef Jean-Georges Vongerichten. Along with an extensive wine list, at the end of 2020, the Rothschild family opened a venue at Eden Rock dedicated to their champagne and their other estate wines: The Barons de Rothschild Lounge.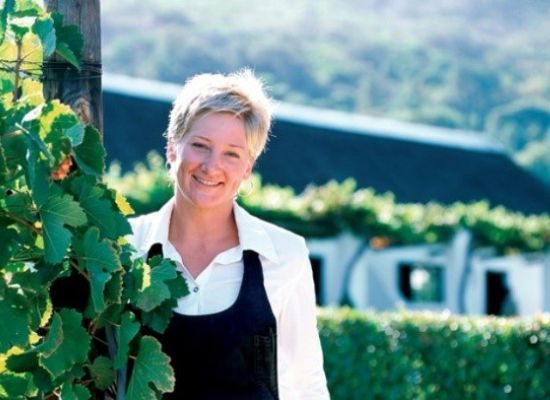 Image: Mia Martensson; Image Source: Facebook
Mia Martensson is Resort Sommelier at Seven Star Resort & Spa in Turks & Caicos. Originally from Gotland, Sweden, her entire professional life has been in the restaurant industry, which is a true passion. She graduated from a sommelier education program in 1999, which opened doors to far-flung experiences in the trade. "Wine has taken me around the world in so many ways," she says. She lived in South Africa for many years, working as a sales manager at the Winery of Good Hope. Mia was then sommelier on the world's largest private Mega Yacht, The World – Residence at Sea for almost 6 years. She then landed in Turks and Caicos, starting as Resort Sommelier for Seven Stars Spa and Resort in 2018. "I came here to build their new beverage program and wine cellar with a chef's table with a focus on food and wine!"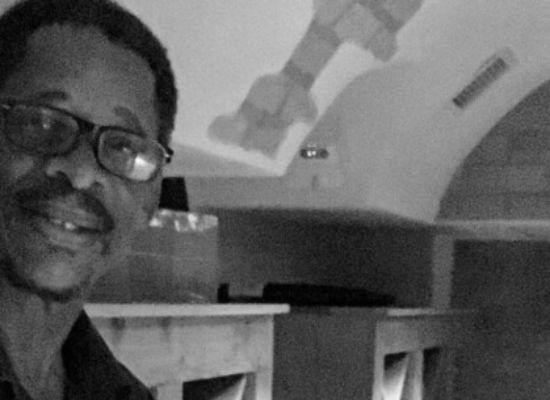 Image: Albert Lake; Image Source: Relais & Chateaux
Albert Lake of Anguilla is a Caribbean native and learned his profession through decades of experience and a life-long fascination with wine. He has worked at the Viceroy and Hotel Quintessence (a Relais & Chateaux property), where France is a specialty of both the chef and the wine program. The wine list offers over 400 selections. "The wine list not only features Bordeaux and Bourgogne, but selections of verticals in vintages from producers like Comte Lafon, Rene Dauvissat Domaine Roulot, Bonneau du Martray, Mongeard-Mugneret in Bourgogne, and outstanding vintages from Bordeaux great growths," says Albert. He excels at food and wine pairings and also runs his own company called Ventures.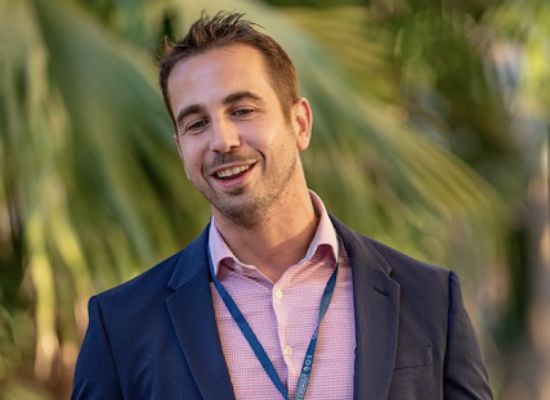 Image: Christian Esser; Image Source: Wineschool3
Educator Christian Esser has a wide influence in the Caribbean and Central American wine trade as head of Wineschool3 on Grand Cayman. He holds numerous wine and spirits certifications, including as an educator for WSET. Wineschool3 not only offers classes at its home location, but Christian also travels to give courses, including in sake. He works on staff education for both on-premise and off-premise businesses. Originally from Austria, he has broad experience. "I'm a wine nomad and I have visited the other parts of Europe, North and South America, and all over New Zealand and Australia while working in wineries and restaurants," he states. After formal wine education in New Zealand, "I had the pleasure of enjoying wines made from vines I had planted at the Pyramid Valley winery."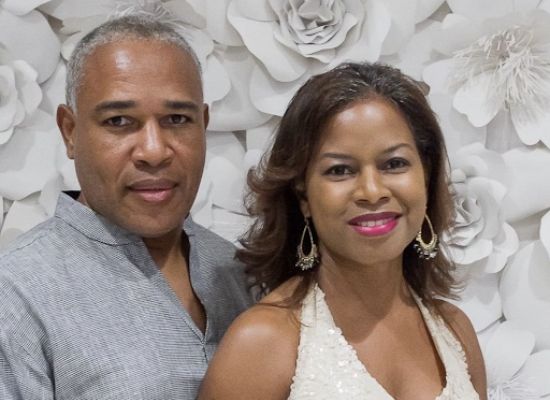 Image: Christopher Reckord; Image Source: Instagram
In Jamaica, Christopher Reckord wears two hats, CEO at tTech Limited, as an IT consultant, and as a sommelier at his company DeVine Wine Services. All about spreading knowledge of fine wine, he also writes a wine column for the local newspaper. DeVine Wine Services' mission is to improve wine appreciation in Jamaica and the rest of the West Indies. Working with his attorney wife, Kerri-Anne, he presents wine tasting events and is active on Instagram. He completed the foundation sommelier certification program of the US Sommeliers Association at the Wine School at Johnson and Wales University in Florida. A gourmet, Chris is also a member of the Chaîne des Rôtisseurs.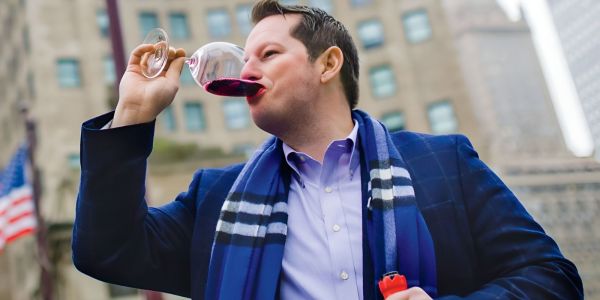 Interviews
Jon McDaniel on what makes a great sommelier, how sommeliers can create effective wine programs and how they can improve wine sales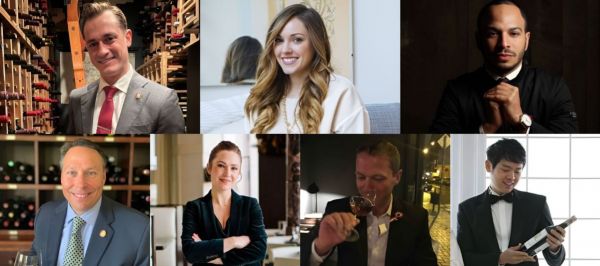 News
Top master sommeliers, sommeliers, wine directors and on-premise buyers of USA will gather in Chicago to judges wines at the 2024 Sommeliers Choice Awards, a leading wine competition benchmarking wines for on-premise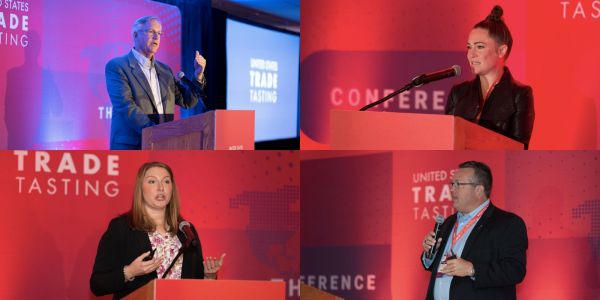 News
Mark Braver, The Fifty/50 Group; Michael E Klauer, Momentum Beverage Team: Jeremy Kruidenier, Wine and Spirits Distributors of Illinois and more take the stage at USATT 2023