Focus on Selecting Sustainable Wines Coming From Producers
03/03/2022 Franco Fortunati is the Assistant Head Sommelier at Murano, Angella Hartnett's Michelin Star Restaurant in Mayfair, London
Franco Fortunati has been a part of the hospitality industry for 19 years and holds great knowledge about wines and spirits. Being certified with an Italian Sommelier Diploma in 2006, he has worked as a Head Sommelier for many renowned restaurants in Rome and London. He has been associated as a Sommelier with Murano, a Michelin Star Restaurant in London, for almost 7 years now.
[[relatedPurchasesItems-41]]
Tell us a little bit about yourself. How did you begin your career and how did you progress into this role?
I started in 2003 in Rome as a waiter then I did my Italian Sommelier Diploma in 2006. I moved to London in 2011 and started to work as Assistant Head Sommelier in L'Anima, a restaurant in London city. I took the position of Head Sommelier from 2012 till 2014. Later, I moved to a Michelin star restaurant City Social as an Assistant Head Sommelier and in 2016 I moved to Murano as Assistant Head Sommelier.
Define your role and the tasks involved in your role
I am an Assistant Head Sommelier. I assist the Head Sommelier during the service and help with all the duties related to wines. It includes curating the wine list, taking wine orders, tasting new wines, selecting wine by the glass, and assisting the junior team to increase their skills and background.
What questions would you ask the restaurant owner before you plan your wine sales growth strategy?
What are the results you want to achieve and find a common line between a satisfying customer and the restaurant owner.
How can suppliers work with you to drive sales?
They can offer deals for wines by the glass, help in training our staff and organize wine dinners for customers.
What are the three main things you focus on daily in your role?
1. Focus on the service
2. Make every customer happy
3. Smile even if its a busy day
What are the points you look at when selecting a new wine for your wine program?
Customer demand is a very important aspect while selecting a new wine as it becomes an easy selling point. Other than that I prefer a wine with the least environmental impact and something that is sustainable and comes from a small producer.
Define a good sommelier and what qualities you would look for when hiring one.
Someone who is keen to learn is open-minded to a new product and focuses on customer feedback.
What do you look for when you have to evaluate the effectiveness of a wine program?
Sales, Stock Rotation, Customer Feedback, and the Sommelier Team Feedback
If you had to pick one red and one white wine as your personal best, which wines would they be?
White wine - A Loire Sauvignon Blanc and Sancerre Les Monts Damnes Francois Cotat
Red Wine - Brunello Di Montalcino Pian Dell'orino
Is Price = Quality in Wines? What's a value-for-money wine that you would recommend?
Not necessary, I think that sometimes you tend to overpay for a wine just for the Producer's Name or the Appellation
The best and worst part of your job
The best part would be the continuous research for a New Product and the Producer. While the worst part is when the customer returns a bottle of wine that you have suggested.
Any favorite food and wine pairing suggestions
Fiorentina Beef Steak with Brunello Di Montalcino
Which varietals or countries are in demand these days for your business
Sauvignon, Nebbiolo, Pinot Nero, Sangiovese as grape varieties. Countries in demand are Italy, France, and mostly the New World.
Source: Hot Dinners
Header Image Source: The Sommelier Collective
Interviewed By Prithvi Nagpal, Editor & Sommelier, Beverage Trade Network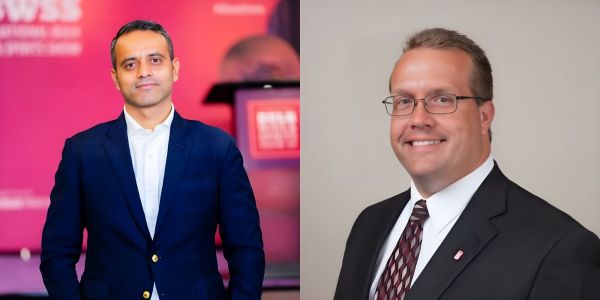 News
Attend this Q&A and insightful session on how beverage brands can develop sales processes to grow on-premise sales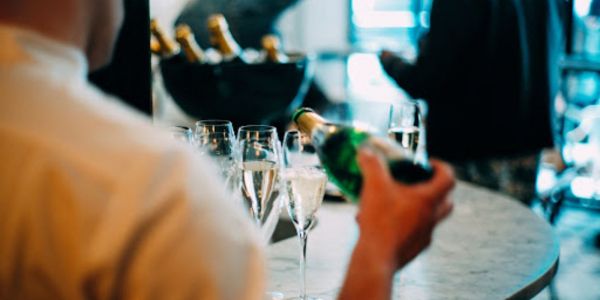 Operations and Management
Nurturing Talent and Expertise: Strategies for Retaining Sommeliers and Wine Waiters in a Challenging Wine Industry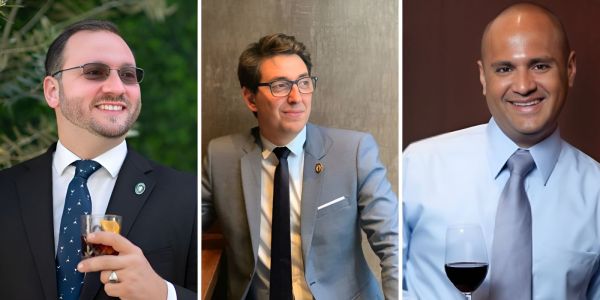 News
Sommeliers Choice Awards is pleased to share that Mark Guillaudeu MS, Jeremy Shanker, and Serafin Alvarado as its judges
South San Francisco Conference Center, 255 South Airport Boulevard, South San Francisco, CA 94080, United States
Register Now