Sommeliers: Time To Pour Into The Digital World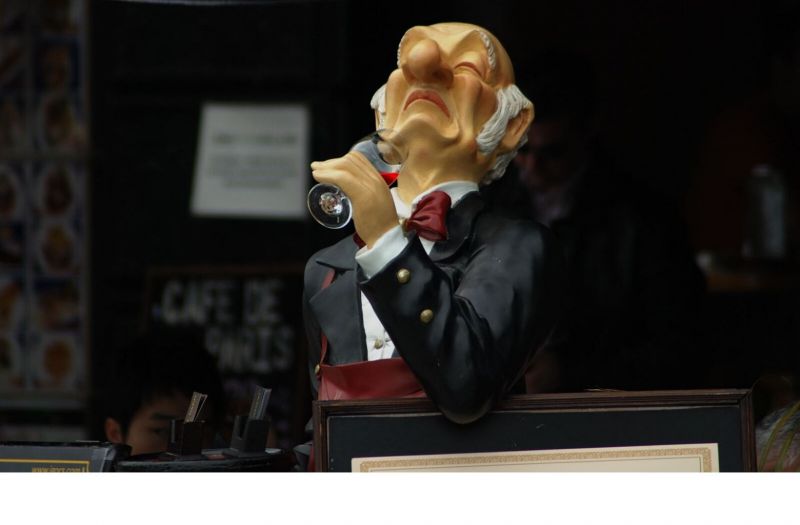 23/04/2020 As a sommelier, you're also an influencer, and this time is the best time to gain credibility. Make the most of digital media and build your self-brand.
With the closure of restaurants across the globe, it has become hard for sommeliers to hold their ground. Most sommeliers are now at home waiting for things to open up again, and unfortunately some have been laid off. We don't know when the crisis will end and when things will start opening up, and until then we can't sit at home with our hands folded.
During this time, the digital world is proving to be a god send. Everyone is finding a place on social media, trying to grow their presence and increase their visibility. So why not sommeliers? Keep in mind that as a sommelier, you're also an influencer. Your customers and guests listen to you when picking a wine at a restaurant, your team values your opinion during the buying of wine. So in one way or another, you are influencing the world of wine in your own way.
Now think about it this way, what if you could still be influencing a great audience from the comfort of your homes. You can't go out, you can't go back to your restaurants - but what you can do is go digital. Digital media is the best way of showing yourself to the world, and not only will this help your presence as a sommelier - but it is also a great way to attract new jobs for later on.
Let's dive into the digital world and take a look at a few ways on how you, a sommelier, can go full throttle with digital media.
1. Create a social media presence
The first thing you need to do is create a strong social media presence. You want people to know that you're there, and you want them to follow you and your journey. The question is, how are you going to do that? Thanks to the modern world, you have a plethora of platforms at your disposal, such as Facebook, Instagram, Twitter, Snapchat, Youtube, and a few others as well, but these are the ones that are the most popular.
Now how are you going to create a social media presence with these platforms? It's simple. All you have to do is stay active and engage with your audience. People like talking to others, especially during the times of a crisis. It's as if people are looking for comfort during these times - and that's where you have to step in.
● Talk to your followers.
● Tell them what you've been doing these days.
● Tell them what you've been drinking, tell them where you work and remind them that when they visited your restaurant, you were the one who helped them pick their wine.
● Answer some of their simple questions through comments and dms.
● Make them feel like you care about them by engaging with them.
Once you engage with your audience, they will start knowing you, and you will slowly start gaining their trust - which in turn will build your credibility as a sommelier.
2. Create content
You've heard of the famous phrase 'content is king', right? Of course you have. Well, now is the time to put it to use. People love to see behind the scenes of things, they love to know what's going on, and they love to be a part of your journey. That is exactly what you have to do, and try to do for your audience. Keep in mind, you don't only have to create content for your customers, but you can also create content for other sommeliers, smaller sommeliers, or those looking to get into the game.
● Do an online wine tasting. Open up a bottle of wine, and share with your audience everything about the wine. You can teach them how to pour the wine, you can tell them how it tastes, give a few food pairings with it. Once you've made a video of this, then post it on your social platforms for people to take in.
● Do a few product reviews. You might have tasted a plethora of wines during your time, talk to your audience about those wines. Create blogs and tell them what you think about those wines and what are the best ways of drinking them.
● Do little classes. Take videos of yourself pouring wine in a glass the right way, or opening up a bottle of wine, or decanting a bottle of wine, and share this on your social platforms. Teach your audience things that a sommelier would do while serving a wine. People will definitely eat up the concept of pouring their own wine as a sommelier.
● Write, make videos, and share pictures of what you're doing. People love to get personal on social media, so show your audience what you've been up to lately. You can also share your journey as a sommelier with them, and engage other sommeliers by asking them to share their journey with you as well.
Julien Miquel, French wine influencer and sommelier. Julien talks about all sorts of wines and shares different ways of pouring wine, wine facts, and also does tastings.
3. Work with different wine brands
As a sommelier, you definitely know a lot of brands you can work with, so why not take advantage of that. Reach out to brands that you know are delivering. Get a few bottles from them, pop them open on camera, and show your audience those wines. Talk about those wines and promote those brands, and the brands will do the same to you. This way, you will be gaining followers through the brand, and vice versa. It's a win-win situation for everybody.
You can also work with brands by doing live shows on your social media platforms and talking to different wine brands. A good way of doing this would be going live on instagram with a wine brand, and asking them what they are doing right now. Help them share their story, help your audience know about their wines. This way, people will trust you more, and wine brands will also promote you, which in turn will help you in building a stronger social media presence.
You can also connect with restaurants that are shut down and talk about their wine lists with your audience. This will build an anticipation for guests to visit those restaurants when things get better, and the restaurants will definitely support you as well.
4. Connect with other sommeliers
Being a part of a community is very important, and the sommelier community is huge. Join sommelier groups across all your social platforms and connect with other sommeliers. Talk to them, tell them what you're doing, ask them what they're doing. There's a lot that you can learn from other sommeliers, and they can learn from you too. See if there are ways in which you can help other sommeliers, and see if they can help you. Share knowledge and see what you can do differently to improve in your spectrum. If you're out of a job, then talking to other sommeliers can also help you in getting a job in the future.
PRO TIP : When talking to other sommeliers, find ways to create content with them. It could be an instagram live q&a session, or it could be just simple videos that both of you will create and share with your audience. Working with other sommeliers will build your credibility, and put the audience's trust in you.
5. Be consistent
There's no point of putting all this effort in going digital if you're not consistent. You can't put up one post now and the other next month. This way, people will forget about you. The point is to get people to remember you, and value you. Be consistent, put up posts at least once a day, and don't forget about your audience. It's important for you to build your credibility and presence during this time. In fact, once you have a good presence, brands and restaurants might also approach you as an influencer, and you might also start getting some income in.
So sommeliers, ready, set, go digital.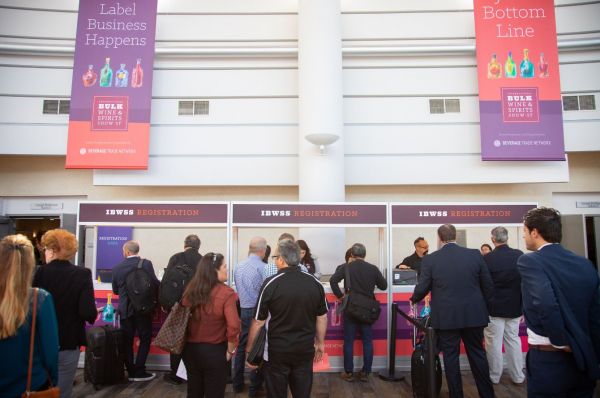 News
IBWSS San Francisco tickets can now be purchased at the official trade show ticket page, and if you buy before March 31, you will also save!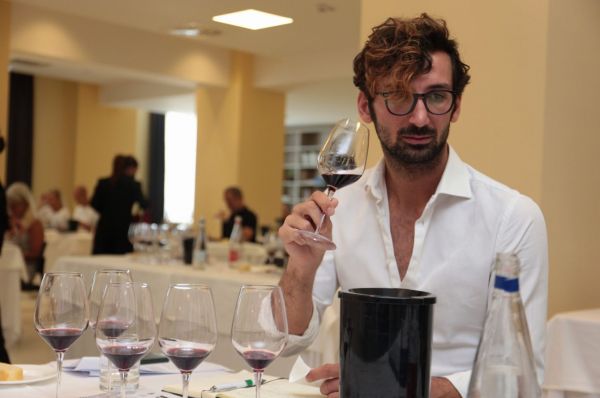 Interviews
"The Ambassador of Wine: A Multilingual Professional with Expertise in Hospitality, Sales, Marketing, and Management."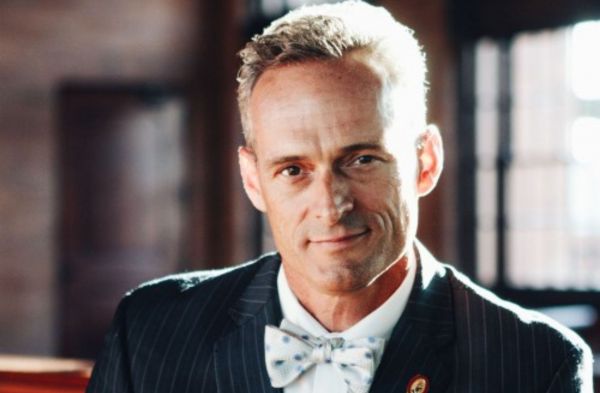 Interviews
Charlie Leary interviews Master Sommelier Ron Edwards of the major fine wine import & distributor Winebow about the company, his job & accomplishments within the fine wine sphere.