Interview with Ron Edwards MS of Fine Wine Distributor Winebow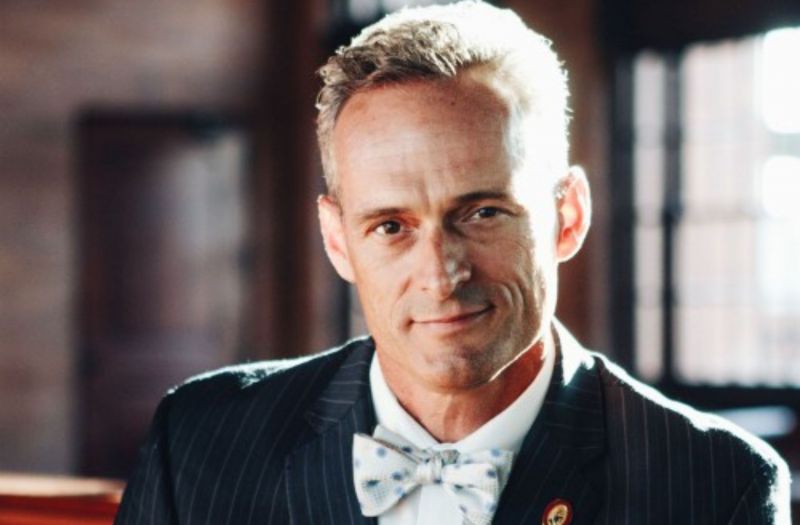 22/04/2023 Charlie Leary interviews Master Sommelier Ron Edwards of the major fine wine import & distributor Winebow about the company, his job & accomplishments within the fine wine sphere.
Ron Edwards received a BS in mechanical engineering in 2004 but rapidly moved into the wine industry. He received his Master Sommelier qualification from the Court of Master Sommeliers in 2005. He brings 29 years of guest service experience, including 10 years of management and 12 years of consulting, to his role as Director of Education at Winebow, which serves the US market. Winebow's mission is to search for and offer wines and spirits that are authentic and interesting, and that express their distinct regions. "It is this unending enthusiasm for discovery and for the talented work of our winemakers and distillers that drives us every day," says Winebow, and Ron clearly shares in this endeavor. His story clearly shows the breadth of opportunities available to those who complete one of the most esteemed certifications in the wine sphere.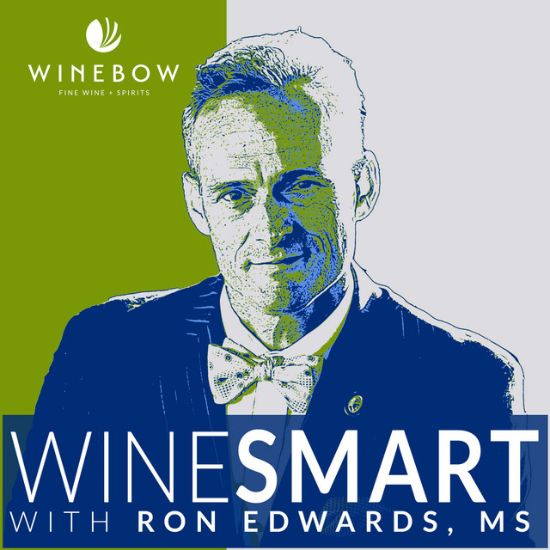 1) What is Winebow and how is it unique? What is the history? Who are its clients?
Winebow is a national importer and distributor that offers a dynamic portfolio of fine wine and spirits from around the world. We represent some of the most established, family-owned properties, as well as a new generation of winemakers and distillers who are dedicated to innovation and quality.
Since 1980, Winebow has upheld a long-standing commitment to personal relationships, knowledge, and outstanding service. With a distribution network in 18 markets that cover 60 percent of the wine consumption in the U.S., we strive to be the best partner to our customers and suppliers and to inspire a passion for fine wine and spirits nationwide. Our imports division represents a comprehensive portfolio of 100+ global suppliers and partners with over 125 distributors that deliver fine wines and spirits to retailers, chains, clubs, hotels, and restaurants across all 50 states, to 52,000 customers.
2) What is your role, as a Master Sommelier, within the organization? How did your years of service experience and your education prepare you for the current position?
My role within the company is primarily educational in scope but also carries an ambassadorial component. Winebow has a long-standing desire for authoritative knowledge among its teams. From the early days of the company, our sales teams were expected to be the experts on the street. Fast forward to 2023 and leadership still places a priority on our teams being the people our clients can count on for service, accurate information, and partnership.
Winebow's Learning Department supports all training and professional education initiatives. Wine and spirits education is a part of this. We are a dynamic and effective team co-led by the Director of Organizational Development and me, creating training on business-related topics, software applications, and wine and spirits. Together we supply the content and training for our 1400+ employees. My specific role is to program and guide the beverage education effort, but the entire team is highly collaborative, allowing for professional strengths to be applied throughout our department.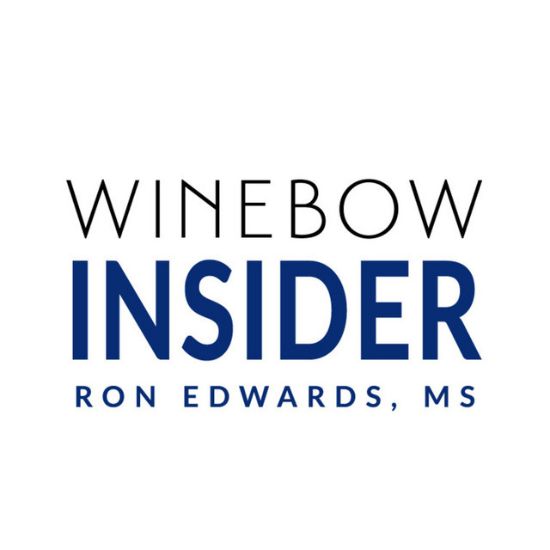 It may seem odd that a Master Sommelier is not working in a restaurant or hotel, but in truth, I have not worked in the hospitality setting full-time since achieving the Master Sommelier title in 2005. The years of full-time work in hospitality gave me mental toughness, a customer-focused mindset, a reliance on collaboration, and plenty of training experience. From 2005 to 2018, I ran a consulting business that allowed me to guide hospitality clients, regularly play the role of educator, develop training plans, collaborate with wholesalers and importers, assist start-ups, and delve into brand development. All these experiences have helped me find effective ways to build the overall knowledge base for Winebow and its clients.
Because our company is spread across the lower 48 states, the most effective way to fulfill the Director of Wine Education role is through the digital space. Our team employs the Articulate 360 software suite to build digital courses that supply wine, spirits, and brand-related education. These courses are then available to all employees within our learning management system (LMS). In addition, we create media content for internal and external audiences.
The ambassadorial side of my role begins with our media content. Last year I launched two podcasts, Wine Smart: The Power to Buy and Sell and Winebow Insider. The first is a ten-minute, bi-weekly, mostly monologue, podcast on topics directed at our sales team and their client base. Winebow Insider is a monthly, long-form interview podcast about our people and our brands. Both are public facing on Spotify and Apple Podcasts and pushed to our team through our LMS. We also have several playlists on Winebow YouTube. YouTube offers a variety of learning opportunities, ranging from video tastings to producer interviews, to a series on hospitality principles. I also host public events each year on behalf of Winebow and in support of our sales force.
3) How important is wine education to corporate and sales successes? Can you give us some specific examples?
Selling effectively is a combination of many things, knowledge is one of those things. The world of wine and spirits is an enormous, disparate topic, but it is important to have a base of knowledge that supports your portfolio. The benefit of knowledge is being a trustworthy resource and the ability to sell associatively. Gaining trust allows associative selling to begin. "Knowing wine" allows you to see each client's needs through a global lens and realize that a request for any wine is both a request for a specific item and a style. The style opens the door to hundreds of alternate options, but you must know enough to connect the dots with the buyer and effectively show an alternate option as the solution to the need. Something as simple as an expressed request for Pinot Grigio opens the door for a conversation about Pinot Grigio, Albariño, Verdicchio, Verdejo, unoaked Chardonnay, Furmint, Grüner Veltliner, Vermentino, and more, if your knowledge base supports the associations.
Our company formally combines education with a sales focus six times per year. We create content to support a topic like Sicily, create sales goals for each of our integrated wholesalers, and cohesively work together to supply the knowledge and opportunity to meet the goal. This approach always results in a boost in sales above the projected budget for the timeframe. In the case of Sicily, we achieved 25% of the annual sales target of a newly added producer in sixty days.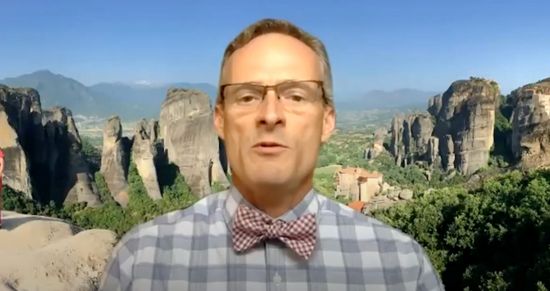 In another program, we focused on Laurent-Perrier Rosé. Laurent-Perrier executed a national marketing campaign, wholesale sales created goals, and we created education support. Those who completed the education within the first three weeks of the program showed +49% in sales compared to those who did not complete the education by that time.
[[relatedPurchasesItems-41]]
4) From your unique perspective, what do you see as the current trends and future inevitabilities for the wine industry?
While ever encouraged by the perseverance of the fine wine space, I feel as though forecasting medium or long-term trends at this moment is challenging as the industry continues to navigate the implications of inflation and post-Covid market recovery.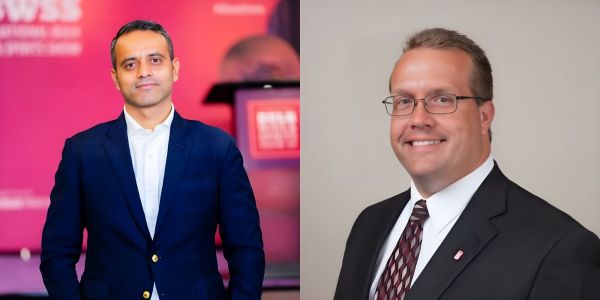 News
Attend this Q&A and insightful session on how beverage brands can develop sales processes to grow on-premise sales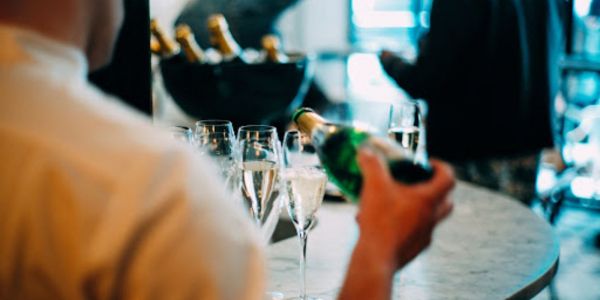 Operations and Management
Nurturing Talent and Expertise: Strategies for Retaining Sommeliers and Wine Waiters in a Challenging Wine Industry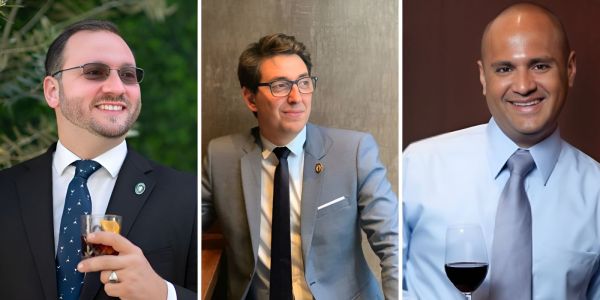 News
Sommeliers Choice Awards is pleased to share that Mark Guillaudeu MS, Jeremy Shanker, and Serafin Alvarado as its judges
South San Francisco Conference Center, 255 South Airport Boulevard, South San Francisco, CA 94080, United States
Register Now