Wine Certifications To Advance Your Career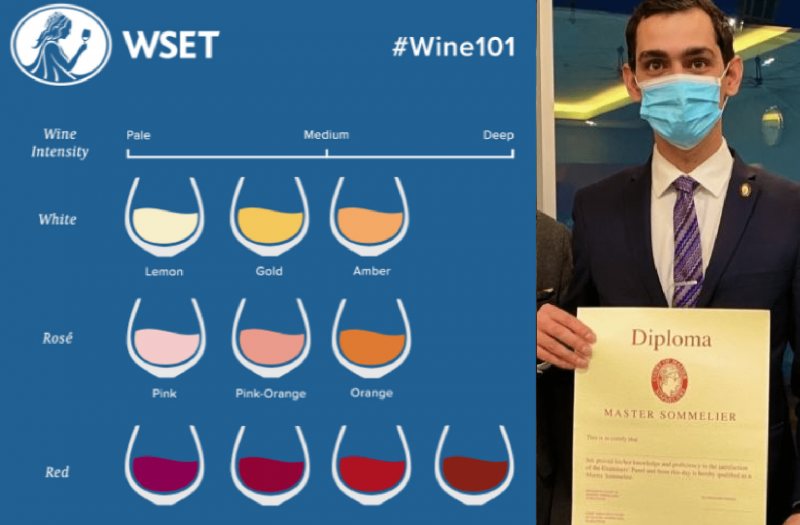 20/10/2021 Whether your sights are set on a new career in wine or if you're already in the wine industry and are looking at advancing your career, or if you just love wine and want to know more about it, the proper wine certification can help you along the way.
Your course experience, the knowledge you need, and the career paths that open up to you depend on the certification that you choose to pursue. Beyond what you learn from the course, the recognition from completing the course can set you aside from your competition. There are several certifications to choose from; we'll be focusing on the most reputed and popular certifications that can help take your wine knowledge and career to the next level.
The Wines & Spirits Education Trust (WSET)
The Wines & Spirits Education Trust or the WSET is available in over 70 countries in 15 languages through 800 plus course providers. A 4 tier course ranges from a one-day (WSET Level 1) to a 1.5-year diploma (WSET Level 4/Diploma). This year, a record 108,584 students enrolled in the WSET, showing a 12% increase since last year.
This course focuses more on theory, winemaking, majorly pertaining to the business of wine. It tests your ability to process a wide range of factors and draw your conclusions. If you see yourself working in wine as a wine buyer, wine sales rep, wine writer, consultant, or educator, WSET is the course to consider.
The WSET includes a classroom component where the course is delivered in a structured, thorough, well-paced way intended to lead up to the exam. They go deeper in wine production and business that require broad knowledge and the ability to think deductively. The level 3 and the diploma also include a blind tasting component.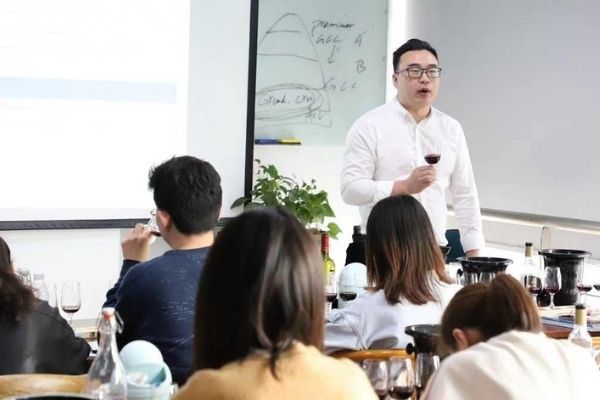 WSET course being held at the WSET School, London. Image Source: WSET Global Website
Court Of Master Sommeliers (CMS)
A specialized qualification that offers a 4 tier certification level. The four certifications offered center around the role of a sommelier and the pinnacle level of service they provide. Earning one of these certifications means understanding the art of hospitality, how to serve wine, and interacting with guests.
CMS exams test your knowledge of specific wines and producers. CMS requires extensive self-study hours. While the course has a classroom component, the delivery of the course is condensed, fast-paced, and intended to be a review of the information you are expected to know already.
While the course is ideal for aspiring sommeliers, hoteliers, restaurateurs looking at mastering their craft and gaining credibility, the career opportunities aren't restricted to that environment and hold immense value outside it as well.
The last tier of the CMS is the Master Sommelier (MS) Exam; It indicates that one has reached the highest level of proficiency and knowledge in that field (Only 265 in the world).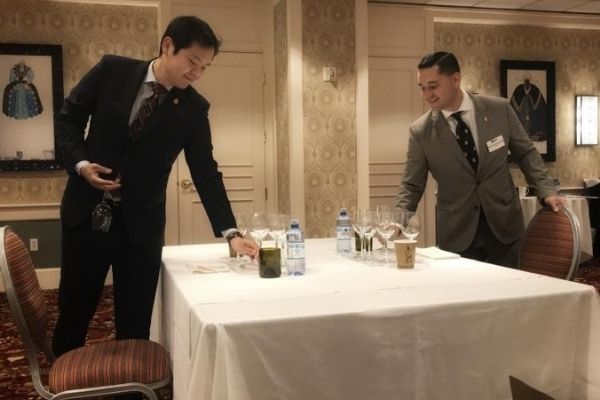 Master Sommelier Service Exam. Image Source: Court Of Master Sommeliers Website
Institute of Masters of Wine (IMW)
The IMW or the designation of an MW involves a highly rigorous course and exam. Acceptance in this institute requires a prerequisite of a WSET diploma or equivalent and being recommended from a few Masters of Wine (MW). One should also hold a minimum of 3 years of continuous and active work experience in the wine industry to apply.
The Masters of Wine program gears towards professionals working in the wine trade; these include winemakers, wine journalists, wine salespeople, and occasionally a sommelier. The program can take around 3 years to complete and include a set of blind tasting exams, theory-oriented exams, and a research paper. The course provides many resources in the form of a study guide, a mentor, and a residential seminar week but is still regarded as a self-study program.
The MW title can open all kinds of doors in career advancement as it is an extremely sought-after title to accomplish and holds immense value.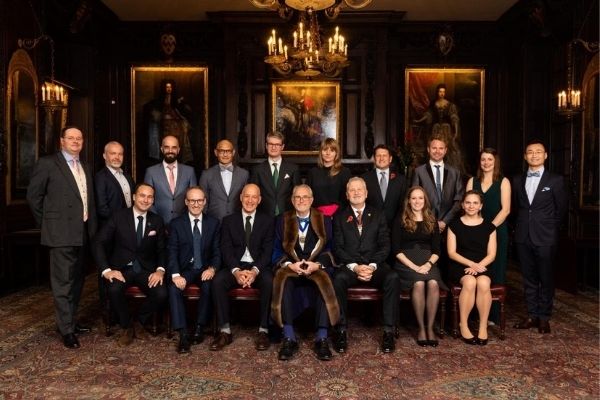 Annual Awards Ceremony for the new Master Of Wines, only 419 in the world. Image Source: institute oF Master Of Wine website Gallery
Certified Specialist Of Wine (CSW)
CSW is a widely reputed and recognized certification offered by The Society Of Wine Educators (9000 graduates). While anyone is eligible to sit the exam, it is typically taken by those that work in the wine industry, mainly in production or distribution. The certification aims at furthering advancement and knowledge by helping candidates master key elements within the worlds of viticulture and wine production.
This is a self-study, multiple-choice exam where students receive a comprehensive and up-to-date study guide and a workbook. Additional benefits include website access, seminars, tastings, maps, flashcards, and other benefits.
* The Napa Valley Wine Academy has designed both an in-depth four-day intensive test prep course and a 9-Week Online Course to help students pass the exam.
Wine Scholar Guild (WSG)
A Region specialized program with course providers in 30 countries across 5 continents. The course offers certifications in independent regions like France (French Wine Scholar), Italy (Italian Wine Scholar), and Spain(Spanish Wine Scholar) and a further master level certification in major wine regions like Champagne, Loire, Alsace, Bordeaux, and Burgundy. Students can choose from classroom and online curriculum provided by Students also get access to membership benefits, maps, quizzes, and practice tests
They also host immersive wine study tours in significant wine-growing regions that give aspirants core knowledge, insider views, and real perspectives of the wine world.
This course is ideal for people who want to deep dive into specific regions and could appeal to serious hobbyists and professionals as an option to support their wine studies.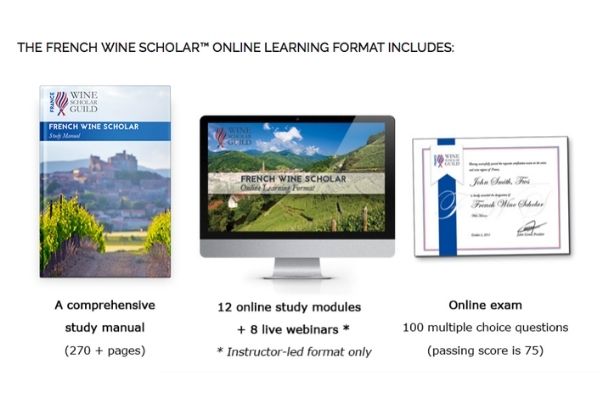 Image Source: Wine Scholar Guild Website
International Sommelier Guild
ISG is a multi-tiered program built for wine students for all levels, starting with the Introductory Intermediate Wine Certificate (IWC), which progresses to the Advanced Wine Certificate (AWC), and the ISG Master Sommelier certification (ISGM).
They provide a structured yet intensive online and in-class learning experience. The course is also offered in multiple languages and is best suited for industry professionals.
Article Written by: Prithvi Nagpal, Editor, and Sommelier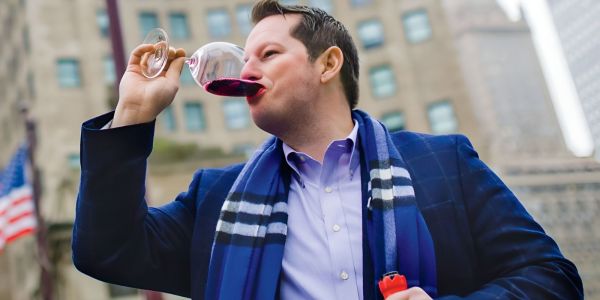 Interviews
Jon McDaniel on what makes a great sommelier, how sommeliers can create effective wine programs and how they can improve wine sales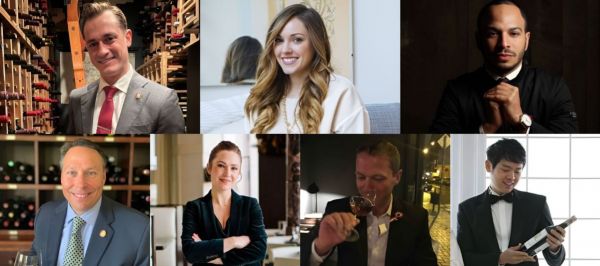 News
Top master sommeliers, sommeliers, wine directors and on-premise buyers of USA will gather in Chicago to judges wines at the 2024 Sommeliers Choice Awards, a leading wine competition benchmarking wines for on-premise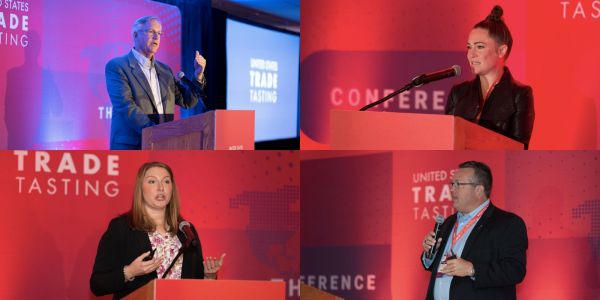 News
Mark Braver, The Fifty/50 Group; Michael E Klauer, Momentum Beverage Team: Jeremy Kruidenier, Wine and Spirits Distributors of Illinois and more take the stage at USATT 2023