Fathers, Daughters, and Award-Winning Wines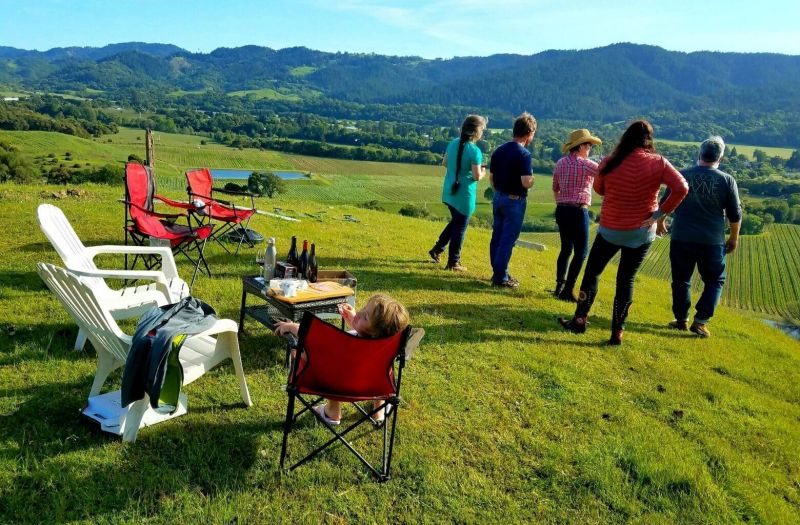 11/02/2021 Three generations of fathers and daughters from Mendocino, California build a wine legacy.
Located in Mendocino County in California, Fathers + Daughters Cellars is a family-owned, small production winery featuring award-winning wines sourced from their family vineyard, Ferrington, and other small vineyards around the county.
Established in 2012 by Guy Pacurar and his wife Sarah, F+D Cellars gets its name from the bond Guy has with his daughters Taylor and Ella, and Sarah has with her father Kurt Schoeneman, who is the owner of Ferrington vineyards. Guy moved to Mendocino to open an inn, not a winery and fell in love with Sarah, who was then working with her father at his vineyard. With Sarah's expertise in the trade, Guy's acute interest in wine, and help from Kurt, they created a wine legacy of their own. The couple also owns the Brewery Gulch Inn in Mendocino.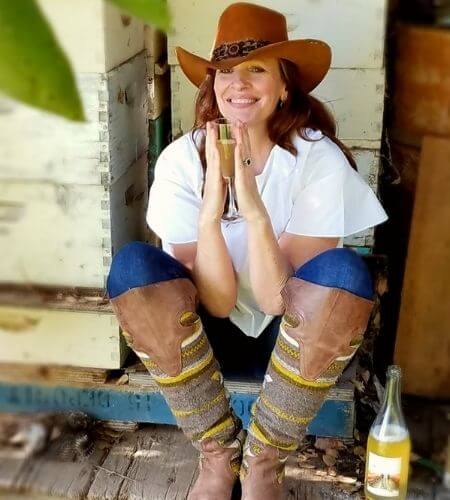 Sarah's Rustic Bubbles, Image source: Fathers + Daughters Cellars
The team launched its first two wines in 2015 on Father's Day - a 2012 Ella's Reserve Pinot Noir and a 2013 Sauvignon Blanc, both from Ferrington Vineyard. Over the eight years that F&D has been around, the team has also launched a rose called Sarah's Rustic Bubbles, inspired by Sarah's love for, well, bubbly. The team of 5 has since then seen their wines shine in competitions like the 2019 Sommeliers Choice Awards, where the cellars' 2016 Chardonnay took home a gold medal.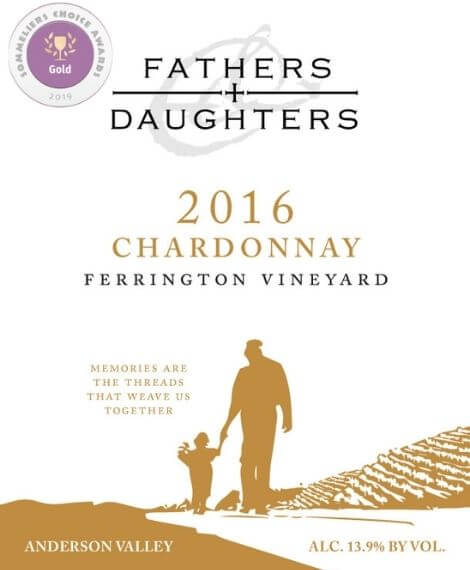 Winner at 2019 Sommeliers Choice Awards, Image source: Fathers + Daughters Cellars
We sat down with owner Guy Pacura, who spoke to us about how the family has been working through the Covid wave and what 2021 holds for F+D Cellars.
How was 2020 going for F+D Cellars before the Covid-19 hit?
"95% of our revenue used to be generated through restaurant sales, and early signs indicated that 2020 would be a strong year."
How did you respond as a business to the lockdown in terms of managing teams and furloughing staff?
"Well, we are family-owned and operated, so we continued working together to weather the storm. We split our time between our inn on the Mendocino coast, our home, and the vineyard."
How have you found the various teams working from home – any challenges and how did you overcome them?
"The wine-making community in California's Anderson Valley is like an extended family. Everyone worked together and helped each other out wherever they could. For our team, our 8-year-old daughter helped out by illustrating the wine boxes for our local deliveries."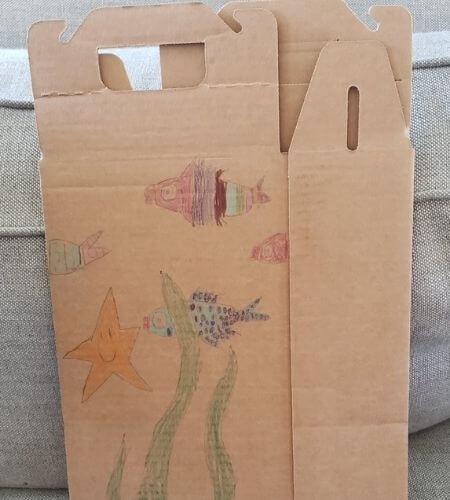 Delivery boxes illustrations by Ella Pacurar, Image source: Fathers + Daughters Cellars
Which areas of the business have been most impacted and how have you responded?
"Well, our restaurant sales basically shut off in March of 2020. With vintages in the barrel and ready to be bottled in several months, we had to quickly pivot and expand our DTC outreach and begin our online shop."
How were your online sales during the lockdown and what lessons have you learned?
"Huge. We did two Facebook postings and sold in one month what we usually sold in 3-4 months. I think part of the reason is the community we live in on the Mendocino coast, and the community we are a part of in the Anderson Valley really stepped up to support small businesses like ours. We now have a much more balanced revenue base. The lockdown forced us to diversify sooner than we would have under normal circumstances."
How about the on-trade? What steps have you taken to keep in contact and support your customers?
"We have always been a winery that is very engaged with both our commercial accounts and our consumers. We sent a newsletter updating them on our status during COVID, and we increased our social media postings."
What have you done in terms of online tastings and Zoom events? Has this been effective?
"We have done several Zoom events. They were put together by our local winegrowers' association and by the fundraising staff for our local hospital foundation."
What lessons and opportunities have you learned for the future in terms of how you do tastings and events?
"As we don't have a tasting room, our tastings are private events either at the top of the vineyard or at the inn we own on the Mendocino coast. The fact that they are private, one-on-one events have made them popular during COVID."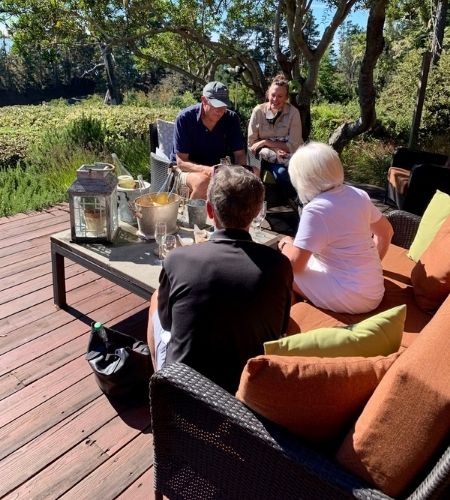 Tastings at the Brewery Gulch Inn, Image source: Fathers + Daughters Cellars
What are your thoughts on what might happen over the next six to 12 months? Are you optimistic or pessimistic?
"Very optimistic. We are actually revising our business plan based on our optimism."
What will be the key factors that you need to get right that will determine your success in 2021?
"We are refining our demographic focus and updating our branding."
F+D 2016 Chardonnay
Classic in style, this 2016 Chardonnay boasts a bright personality that begins on the nose with pineapple and lychee complimented by delicate florals of orange blossom and split cedar. A smooth yet vibrant mouthfeel and notes of fresh-cut white peaches set this sophisticated and invigorating Chardonnay apart from the crowd. On the palate, lively citrus tones are moderated by weight and texture: lemon, grapefruit, and guava are matched by caramel, pistachio, and green apple. This wine is both focused and nuanced, with a smooth body and a mouthwatering Champagne finish.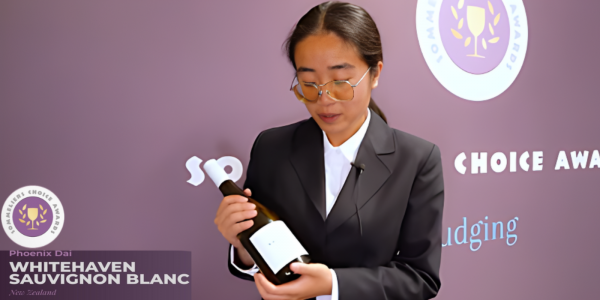 News
Elevate Your Brand: Exclusive Videos and Judges' Testimonials at Sommeliers Choice Awards 2024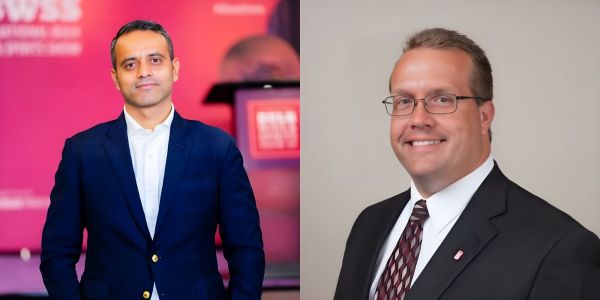 News
Attend this Q&A and insightful session on how beverage brands can develop sales processes to grow on-premise sales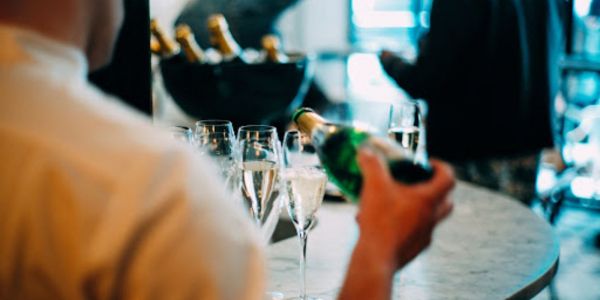 Operations and Management
Nurturing Talent and Expertise: Strategies for Retaining Sommeliers and Wine Waiters in a Challenging Wine Industry
South San Francisco Conference Center, 255 South Airport Boulevard, South San Francisco, CA 94080, United States
Register Now