Veronica Kathuria: US Trade Manager at Wines of Argentina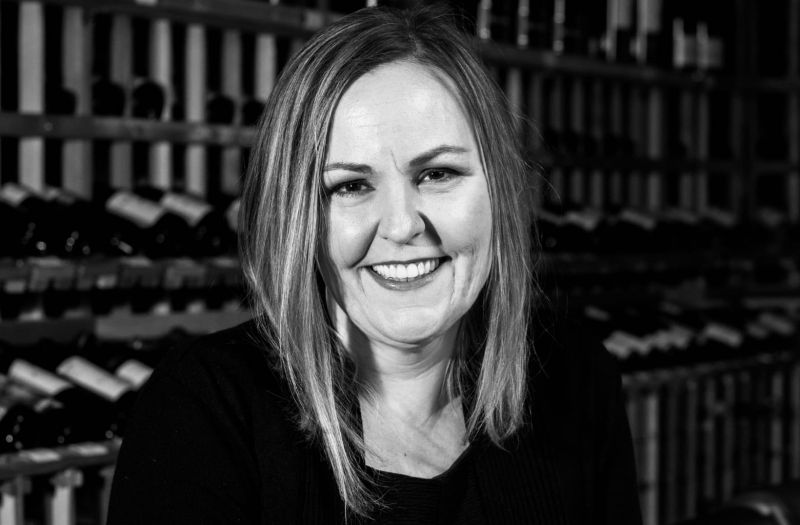 16/01/2019 Veronica speaks about current state of Argentina Wines in the USA and where are the opportunities for on-trade.
Veronica holds a Master's degree in Wine Marketing & Management from the INSEEC Business School. In an interview with Sommeliers Business Magazine, she speaks about the opportunities for Argentina Wines in the USA for on-trade, the current state of Argentina Wines, The story behind Argentina Wines and much more.
What's the current trend happening around Argentina Wines in the USA?
Since 2006, Argentine wine global sales have triplicated to more than $900 million. In the United States, we've grown six-fold to $321 million – making Argentina now the fourth biggest wine exporter to the U.S and concentrating more than 7% of the market share.
Nowadays, we are not growing at a double-digit rate but numbers are still good. For instance, during 2018 United States was again market #1 for the Argentine wine, absorbing 33.4% of revenues in dollars and 29.5% of total exports in volume. In addition, it was the main destination for bottled wine, where Malbec represented 58% of total sales in dollars and 60% of the total litres exported.
The key to our success in the market has been and will be our Malbec. We are the only country to have ever completely owned a grape variety from another country to make it our own, and Argentina is now famous for our world-class Malbec and has transformed how the world perceives this grape.
Yet, we have much more to offer and we are working to show that to the market.
Today, Argentina's wine producers are breaking new ground and redefining winemaking. By combining exceptional terroirs of great diversity with classic and indigenous grape varieties, by mixing tried-and-true traditions with cutting edge technology and modern techniques, they are able to continually improve Argentina's wine offering.
It´s like a new era for us. We are working in developing our own national identity in winemaking by trusting our efforts and believing in our terroir capacity to deliver exceptional wines.
Our producers have realized the unicity of Argentina's geography and terroir, inspiring them to make the most of their country's potential, by driving new projects and new ways of producing wine to create their own style. In fact, they are leading new research and development projects to advance winemaking in Argentina and are focusing less on ripe and mature grapes, more on fresh fruit, in order to really showcase their country's diverse and unique terroir.
What can be done to tell the full story of Argentina wines?
Much of our work in the next few years will concentrate on regionality, as we think this will keep the passion for Argentina alive and help it to prosper. Much of the great wine is coming from the Uco Valley, North or Patagonia Region, and so we think this will help the consumer to start thinking about which varietals are best grown in each region. Some examples are Los Chacayes, Gualtallary and Paraje Altamira are particularly good places for Malbec but also for Cabernet Franc.
Also, new investments such us in the North of the country, made possible to own the highest vineyards in the world; or develop the new area near the Atlantic Ocean or the very South region, with the southern vineyards in the world.
What advice would you give Argentina wine producers when they are looking to find importers in the USA?
This is an interesting question as this is part of our role to advocate for our wineries. In essence, it is explaining about right "fit" not only for their internal goals but also a trusted partner that can help grow their brand. Like any producer, the key to success is to find the right partnership, an importer who will work with the winery alongside the distributor to extend the reach and visibility of their wine.
What's Argentina wines advantage?
There is no doubt that Malbec remains deeply popular in the US, and has a very loyal following. This will help us to break new ground in both attracting new consumers to Argentina, as well as encouraging them to explore further, both for new varietals and the regionality of its wine culture.
Globally, which is your NO 1 export market?
The USA is our NO 1 export market.
What's your social media strategy to create consumer awareness in the USA?
Stay close to our audience, listen to them permanently and engage through funny, entertaining and educational content.
What are the challenges that Argentina wines face in the USA?
The Argentine wines were very well received by consumers in the US for various reasons and that allowed it to be the most dynamic category in recent years.
The main challenge in the future, will be to show the potential of Argentina and its high quality in other varieties, without neglecting the Malbec as our emblem and legacy, as Cabernet Franc and Cabernet Sauvignon, which are so well in our country for the great history that we have in these varieties and in our terroirs, the Chardonnay that gives wines as elegant and fresh or the uniqueness of the Torrontés.
Do you see China importing more Argentina wines than the USA in the coming years?
China is our NO 6 market. We are certainly working to increase our sales there but we don´t see this happening in the near future.
What according to you do U.S consumers want from Argentina wine?
We see consumers becoming particularly enamoured with Cabernet Franc. Many new consumers consider it to be a sort of 'undiscovered gem'. It's easy to see why. It blends beautifully with Malbec, which also provides an easy stepping stone to discovering this increasingly grown varietal.
Where are the opportunities for on -trade in the USA for Argentina Wines?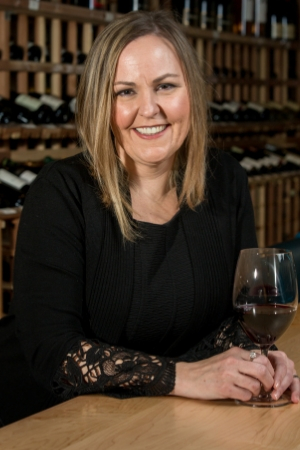 There is renewed enthusiasm for Cabernet Sauvignon. We think Argentina has now got Cabernet right, sticking to its own terroir rather than trying to ape those of regions in the world which have big reputations. And the value for money and expression is amazing. It has to be said that this is largely due to a new self-confidence and belief in its own terroirs. This is a journey of self-discovery.
Also, we think white wines, in general, deserve more recognition from Argentina. Chardonnay in particular: Less ripe, less oak and more concentration on terroir, especially those areas with chalk, has resulted in an abundance of great quality and great value chardonnays, particularly from the Uco Valley, which always had the most potential for this grape. Many new winemakers are preferring a little skin contact, with some whole bunch maceration before fermentation, and some even allowing some Flor to develop during ageing, as well as a move away from Malolactic fermentation. Fresher, purer styles are becoming the norm. And let's not forget the patrimony of old vine Semillon, which as well as being blended, is made increasingly on its own. We think the market is ripe for reappraising both Chardonnay and Semillon as consumers increasingly look to well-crafted classic varietals.
Finally, the sparkling wine from Argentina is also big business and deserves more recognition. It will take some time to carve a niche in the US market, especially with the success of prosecco but we still think the quality and price has a place, especially on restaurant wine lists.
What are the factors contributing to Argentina wines Sales in the US?
Argentina is no one trick Pony. But Malbec leads the way and is encouraging consumers to look deeper into the wine culture of Argentina. Excellent quality – price ratio and diversity may summarize everything.
Where should you look to drink pleasant and affordable Argentina wines in the USA?
On-premise is a great place to get introduced to Argentina. On nearly every wine list you can find an Argentine Malbec by the glass; whether you are at an airport wine bar or a local restaurant.
What makes wines from Argentina special?
Diversity. New investments such us in the North of the country, made possible to own the highest vineyards in the world; or develop the new area near the Atlantic Ocean or the very South region, with the southern vineyards in the world.
Which are some good Argentina wines importers trade can look out for?
We have quite a few importers of great Argentine wine, whether they be national, regional or local importers. The list is quite extensive, from Frederick Wildman to Taub Family Selections, TGIC, Vinos de Sol, Winebow, WineSellers, you name it. Most importers have Argentina on their books, as it's clear that Argentina delivers quality at all levels and is relevant in both on and off-premise.
Any wineries or wine brands that you think sommeliers should stock for their restaurants that offer great value today?
As a trade body organization, we don´t feel comfortable talking about any specific brand, but of course, there are many that are changing the perception that media and trade had about mainstream Malbec and the capacity of our country to produce other reds and whites.
For instance, it is increasingly common that, when talking about Argentine Malbec, today specialists cite the places of origin as if they were surnames: Malbec from Gualtallary, Malbec from Las Compuertas, Malbec from the Calchaquí Valley. If the common factor in this lineage is the variety, the origin is the new mystery that sommeliers should try.
Which are the top 3 states for Argentina wines in the USA?
NY – CA - FL
How can wines of Argentina help trade buyers in the USA?
Wines of Argentina will be working in key markets exploring partnerships with distributors and retail to amplify the message of Argentina, breaking new ground to trade and consumers in order to increase the reach and visibility of Argentina wines in the US. Whether it be educational programs or high visibility events, we want to be there to ultimately get the consumer excited about Argentina.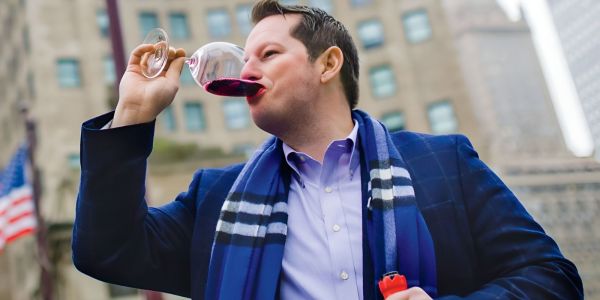 Interviews
Jon McDaniel on what makes a great sommelier, how sommeliers can create effective wine programs and how they can improve wine sales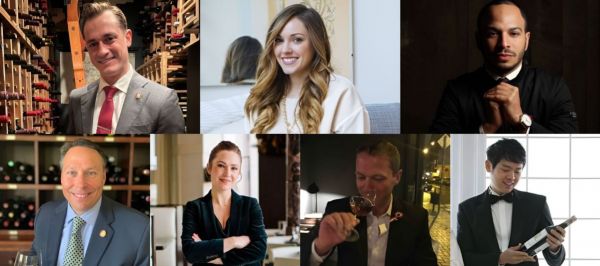 News
Top master sommeliers, sommeliers, wine directors and on-premise buyers of USA will gather in Chicago to judges wines at the 2024 Sommeliers Choice Awards, a leading wine competition benchmarking wines for on-premise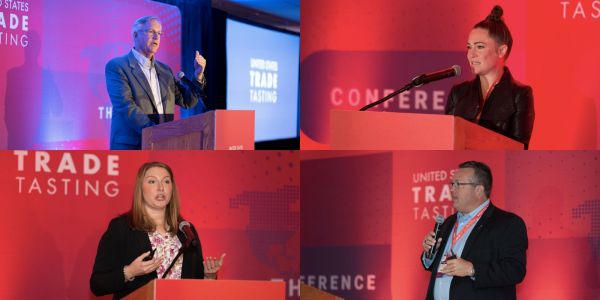 News
Mark Braver, The Fifty/50 Group; Michael E Klauer, Momentum Beverage Team: Jeremy Kruidenier, Wine and Spirits Distributors of Illinois and more take the stage at USATT 2023