How Richard King would grow your restaurant wine sales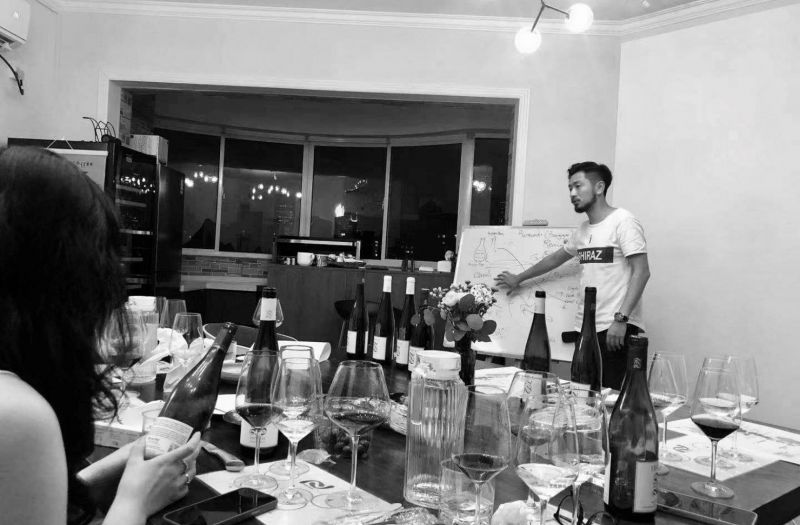 19/07/2021 "It is important to have cost-effective wine that fits into my restaurant concept," Richard King.
Richard King shines light on how young sommeliers can aim towards becoming the perfect international sommelier and how to grow your restaurant wine sales. Richard was the winner of the New Zealand Junior Sommelier Of the Year 2016.
Tell us a little bit about yourself, and how you progressed into this role.
Starting from this year, I have left Hotel and restaurants as wine director and head sommelier and started my own business in culture communication. The wine part of my business is specialise in private wine education, restaurant wine consulting, and marketing activation for overseas wineries
Define your role and what all tasks are involved in your role
1. Customised private wine education
With the exit of WSET in mainland China consumers have started to rethink education, there is a high demand for wine knowledge with the continued development of the wine scene in Shanghai. However, surprisingly people started to text me about if there is any wine education body that provides noncommercial classes. "We don't want certificates, just want to know what's in our glasses, and how to pick a bottle of wine out of the wine wall in wine bars or even bottle shops" quote from one of my students. So I usually do an interview for my students first to ask what they need, what they want to achieve, then design a custom class for them.
2. As a formal wine director and head sommelier, I continue with my business in restaurant consulting. So my team and I will be responsible for wine list design, service training, and sales training. We provide solutions. Restaurant nowadays continue to struggle with the wine sales (people usually bring their own) also the high staff turnover rate
3. The third part of my wine business is, due to the covid, winery owners and representatives can't travel into China to promote. We help with market activation. We have partnered with a master of wine to Livestream, online offline masterclass, b to c tasting event and wine dinners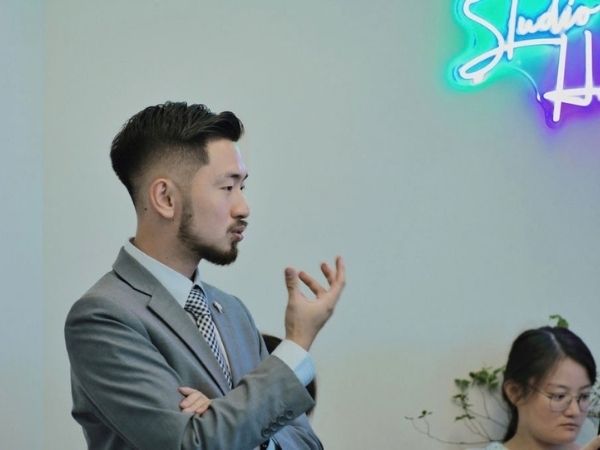 Richard King educating Customers
What questions would you ask the restaurant owner to get good insights before you plan your strategy to grow wine sales?
Before starting the wine program, it is very important to sit down with the restaurant owner to get a thorough idea on his vision and direction. There is no right or wrong. I have met a few restaurant owners who simply need big names on the list. Or doesn't care about the wine revenue as part of the strategy. So it is important to understand restaurant owners first. For my part, it is important to conduct regular trainers training.
How can suppliers work with you to drive sales?
We need to work with fewer suppliers and build good relationships. A lot of young sommeliers often make the mistake of having 10 skus from 10 suppliers. Dive deep into your restaurant wine program, break us down on why some elements were there in the wine menu and how it helps the bottom line. News update, marketing activation, customer relationships, business plan.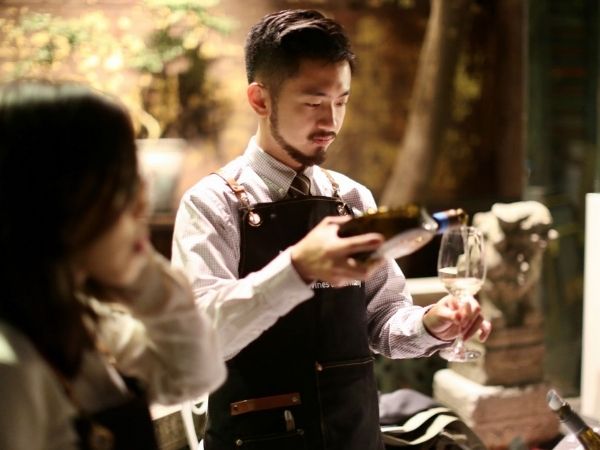 Richard King Pouring
What are the points you look at when selecting a new wine for your wine program?
It is important to have cost-effective wine that fits into my restaurant concept
What is the difference between a sommelier and a wine director?
I remember once a MS told me, "Sommeliers who left the floor can not call them sommeliers anymore" even though he is a MS he still goes back to the floor on a regular basis. It is important for sommeliers or wine directors to have a good understanding of their venues. Customers trend changes fast, nowadays, it is important to stay updated. Great podcast episode on how to be a good sommelier here if looking for more info.
Define a good sommelier and what qualities you would look for when hiring one
Passionate, hardworking and keen to learn. Humble is the key, we can always learn from our customers.
What do you look for when you have to evaluate the effectiveness of wine program?
I usually focus on three months report then compare it with the yearly average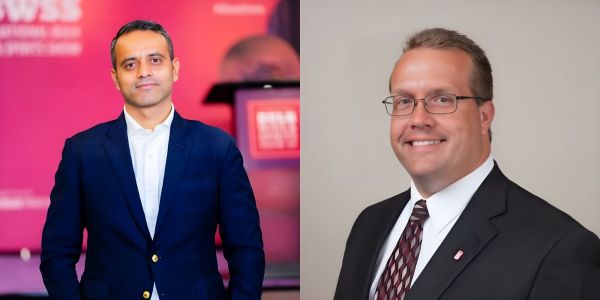 News
Attend this Q&A and insightful session on how beverage brands can develop sales processes to grow on-premise sales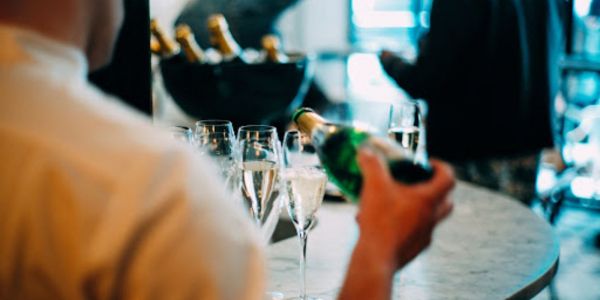 Operations and Management
Nurturing Talent and Expertise: Strategies for Retaining Sommeliers and Wine Waiters in a Challenging Wine Industry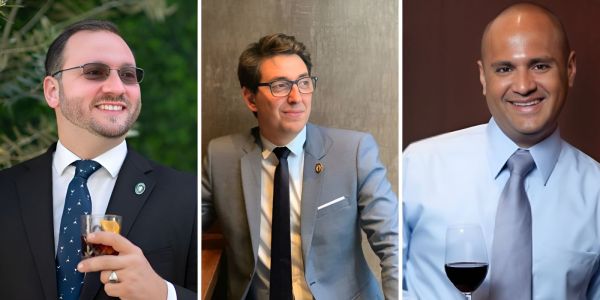 News
Sommeliers Choice Awards is pleased to share that Mark Guillaudeu MS, Jeremy Shanker, and Serafin Alvarado as its judges
South San Francisco Conference Center, 255 South Airport Boulevard, South San Francisco, CA 94080, United States
Register Now