What Restaurant Chains Look For From Supply Partners
25/01/2022 If you are a supply partner wondering what restaurant chains look for when they enquire about your services, here is an article for your aid.
Supply Chain has been a point of contestation ever since the COVID-19 pandemic changed the way of life. Many businesses continue to reel from the impact of the massive supply chain disruptions around the world. It brought to light the interconnectedness of different stakeholders in the industry, and the dependency on these connections to create a fully functional ecosystem. One such prominent relationship is between Restaurant Chains and Supply Partners. Supply partners play a huge role in determining the present, as well as the future of restaurants.
When a new brand is added to the restaurant offerings, newer relationships with supply chain partners are forged. A successful supply partnership goes way beyond sourcing, procuring, and purchasing inventory. It is all about relationships. A supply partner has a great impact not only on your back-of-the-bar relationships but also on your relationship with your customers. It is therefore important to find the right kind of supplier and build the right relationship. If you are a supply partner, it is natural for you to wonder what restaurant chains are looking for when they enquire about your services. Read on to know what restaurants really, really are looking for when they seek supply partners.
A partner through the thick and thin
It is established that a supply partner is an important player on a restaurant team. However, having just a supply partner is not enough. It is important that a supply partner and the restaurant chain see eye-to-eye and their goals align. Their core values and belief systems need to align to aim and achieve professional goals. Restaurant chains, therefore, look for supply partners that spend enough time getting to know each other. The supply partner must invest time in learning more about the restaurant, their clientele, likes and dislikes, as well as future aspirations. The right partner can help steer growth for the restaurant by helping them align with the restaurant. Similarly, the restaurant should also learn more about the preferences, methods, previous work, and future projects of their supply partners. This will help gauge if they are a good fit for the restaurant and help the two work better together.
[[relatedPurchasesItems-41]]
Lay the foundation for success
It is pretty obvious that a supply chain partner works with many brands and partners with many restaurants. But it is essential that the partner treats every brand and restaurant in their portfolio with utmost attention and importance. Restaurants are very particular in their demands and expect the supply partners to be acutely aware of the same while making any trade decisions. Every establishment brings forth a unique need, problem, and goal. It is the responsibility of the supply partner to make a custom strategy that addresses these points to build an effective relationship with a restaurant chain. There should also be an overt enthusiasm from supply partners to understand and address the restaurant's evolving business needs. The supply partner has a lion's share in bridging this gap between the restaurant's dreams and plans through their expertise and experience.
One of the most important things that matter to a restaurant chain is how the supply partner helps them reach the right audience. It is essential that a supplier learns more about the demographic and their behaviors for the restaurant they cater to. Does the partner care about Sales Volume over Discoverability? Do they provide indie brands a fair chance? Do they recommend brands to the restaurants based on the true need of the hour or the preferences of the establishment? Does the opportunity to bring diversity to the bar shelf excite them? All of these are integral questions that can hint at what a restaurant is truly expecting from this partnership. It helps to know if a supplier will go out of their way to take a smaller yet unique product beyond the lobby of middlemen that prioritize sales volumes as the only metric that matters.
Understand and maximize the cost
Money matters. It matters more so when we focus on a successful restaurant and supply partner relationship. Everybody looks forward to maximizing costs per sale and the overall earnings while taking as minimum collateral damage as possible. Restaurants here look up to suppliers for assistance. With their expertise, the profit earned behind every bottle of wine can be doubled-down to the last penny. They expect suppliers to propose strategies for the same. While it might be challenging for suppliers at first, arriving at a mutually beneficial ratio helps both involved.
Supply Partners also expect restaurants to understand the basic costs and margins that affect product development and supply. Profit margins are essential for a business' health and suppliers should only commit to what is feasible for them. Do not sell services you cannot provide. For a sustainable relationship, it is important that both partners are equitably happy with the monetary results. It helps shape the direction for product development, supply volume, and the overall future of the supplier's portfolio.
Transparency is the key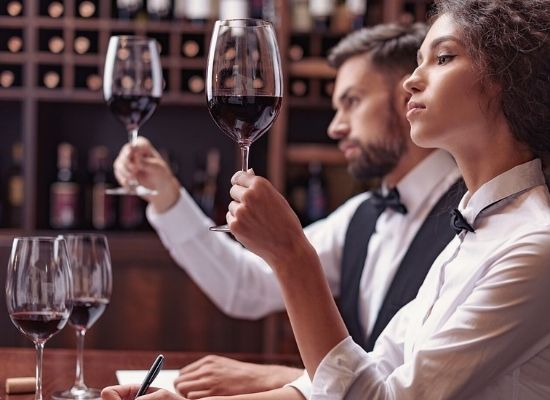 "Is this wine made exclusively for our restaurant?" Source: FutureLearn
Clarity and honesty form the basis of any relationship, personal or professional. The integrity that one has towards their profession should reflect in scalable metrics too. Financial transparency and setting fair expectations is essential step in this direction. Not only is it important to arrive at a profitable costing, but it is also important to clarify how this cost works and reflects in either party's banks. What are the payment terms? Does the restaurant pay the entire cost upfront or are they divided into smaller debits quarterly? If the working relationship is drawn over the years, does the restaurant pay per delivery or per quarter? Are any financial cushions involved in case of emergencies?
Not just finance but the volume and delivery terms need to be crystal clear too. The supplier needs to be transparent about the origin and make of every wine and spirit they endorse. Is this product exclusively made for the restaurant? If not, what other markets will this be sold in? Is there a minimum order quantity and duration for a supplier to take up the project? What are the storage alternatives that you as a supplier can offer the restaurant? Do you have off-site storage solutions for inventory or does the restaurant have to take on the whole shipment? When do products get delivered? Is payment tied to the date of delivery or a fixed quarter? Is there a depletion timeline? These questions make the world of a difference.
Contracts are put in place for a reason yet some contracts turn to be more cloudy in their description of the nitty gritties. Avoid that. Draft clear contracts which also account for contingency situations. If the supplier fails to deliver the product, are there any solutions for the consequences? Are these steps outlined and signed in a contract? If another supply chain disruption is to hit the trade, who bears the cost for the same? If a certain product that initially worked well at a restaurant suddenly drops, what happens to the inventory? If that means getting the product off the books, where do both the restaurant and supplier stand on the same? If the fixed product and delivery timelines get disrupted, what is the immediate plan to replenish the bar and keep it going?
Honesty, confidence in the relationship, and reliability make it easy to answer these questions for both ends of the deal. It also helps build the suppliers' reputation as a trusted name in the trade thanks to the glorious reviews by the restaurant and its stakeholders. Transparency also helps price products better and elevate the supplier's brand, enabling it to access bigger markets.
William Grant announced its acquisition of a distillery in Mexico for its fast-growing Milagro Tequila brand in 2020. Source: Drinksdigest
Understanding the product, being transparent to all stakeholders, finding support, and channeling that to minimize losses and maximize cost are integral attributes to look for in supply partners.
For instance, look at how William Grant & Sons were able to make the best out of some of the darkest times in the industry. During the pandemic, William Grant & Sons saw themselves struggling to meet the demand for their most important products and SKUs. However, they saw an increase in demand for some of their products that weren't always a priority for consumers. This was motivation enough for them to pull their socks up through the summer production William Grant & Sons relaunched super-premium Milagro Select tequila as the boom in agave spirits accelerated through the pandemic which put them back on the bars instantly.
Taking care of these factors helps avoid any miscommunication or misjudgment on the part of both the restaurant and the supply partner. It is a partnership that requires equal respect and investment from both stakeholders. Having a good relationship with restaurants helps build cross-marketing opportunities for suppliers that can be beneficial to all. While this is just the beginning of what restaurant chains really are looking for in their supply partners, this will ensure a fruitful partnership for sure.
Article by Prithvi Nagpal, Editor & Sommelier, Beverage Trade Network
Header image source: Business Insider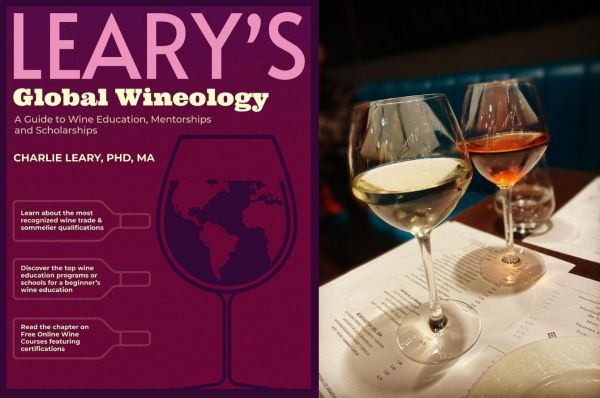 Insights
A new book illuminates the diversity of wine courses, certifications, and degree programs out there, both for in-person and online study. We provide a review of its contents and strengths.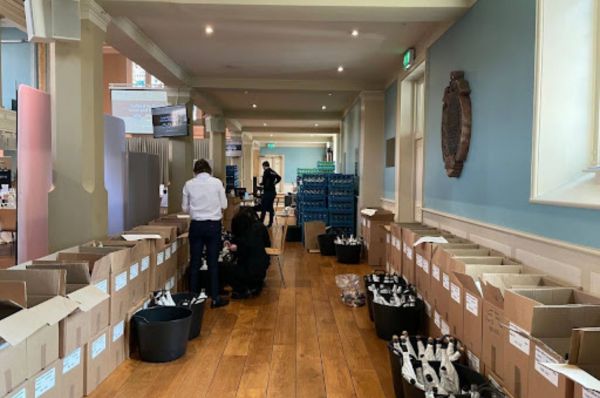 News
Let's take a look at how London Wine Competition is organized in pictures.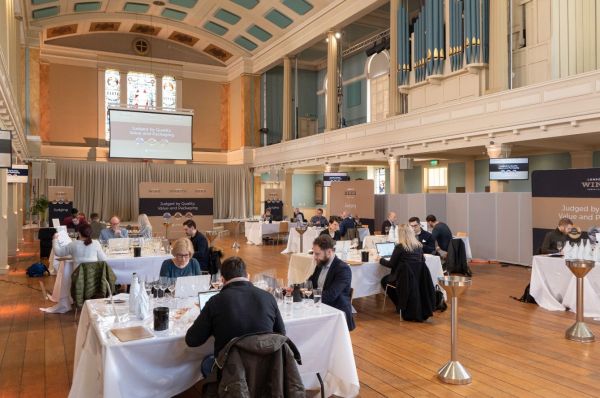 News
The final call for international brands to enter in 2023 London Wine Competition is here. Enter Before December 9 to get early bird pricing.