11 Tips You Probably Didn't Learn in Sommelier School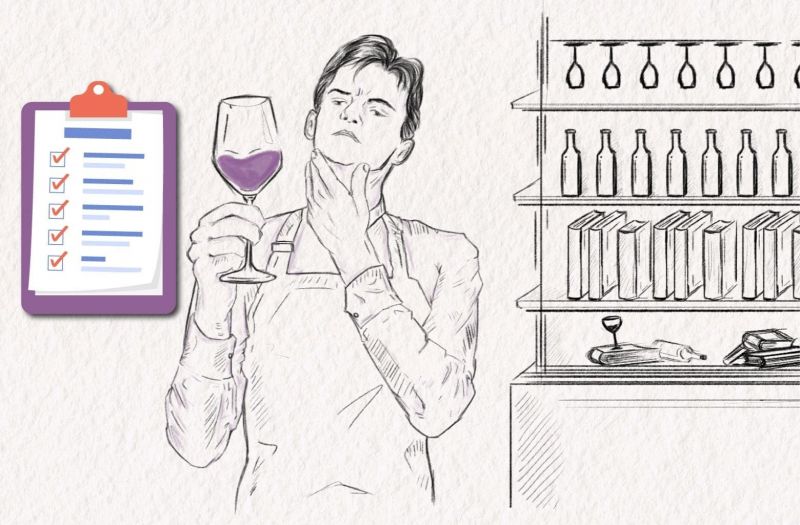 15/09/2021 Put aside some of your training and consider these real-life situations
After 20 years as a working sommelier in many different settings, you learn many things that you could never have anticipated when you were in sommelier school. Whether you work in a restaurant or do freelance wine tastings or wine tasting dinners, you may or may not obtain real-life experience that may differ from what you learned in school. Unless you work at a 3-star Michelin restaurant, you may have to deal with unusual or less than optimal circumstances. In your own independent sommelier work, you're in charge of the experience and need to be ready for every circumstance that you may have to manage.
The following are tips to help you in these situations, and that you can teach your clients, too – they'll appreciate it!
1. You don't always have a carafe or decant wine.
Let's talk about aeration first. We do this for young wines, to round out the tannins and "take the edge off" a young wine. First, many young wines drink perfectly well without being aerated first.
Remember also that the people you're serving are going to swirl the wine in their glass (or you can suggest they swirl the wine if they're novices), which will aerate the wine in the glass. Remember the just opening the bottle and standing it up does not "let the wine breathe." Only the very top surface area at the top of the bottle has contact with the air, so this will accomplish nothing.
If you have a tannic, austere young wine, like a very recent Côte Rôtie, yes, you should carafe it and even shake the carafe to aerate it more. Also, if a wine has reductive odors, aerating can help those odors disappear.
For older wines, decanting is not always necessary. Red wines don't have as much sediment as they used to, and if you know your bottle does have sediment, you have another choice. You can keep the bottle upright in the cellar as much in advance as possible to let the sediment settle to the bottom, or put it in a serving basket.
As you serve it, keep the bottle as still as possible and bring each glass up to the bottle as you serve with as little movement as possible. Decanting a very old wine is always risky, as the contact with the air may remove any remaining aromas of fruit.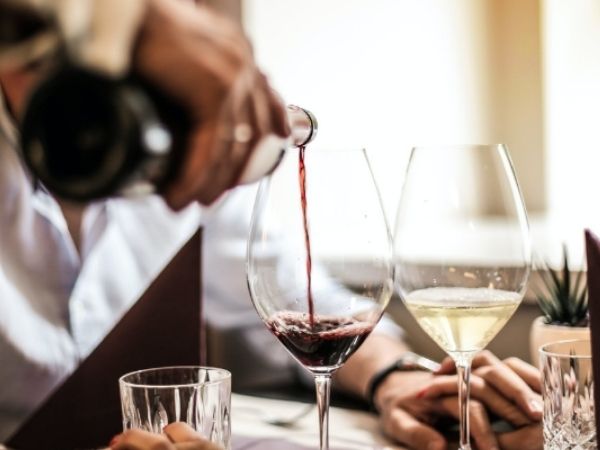 2. One style of glass is all you need if it's well-designed.
Fancy glassmakers will tell you each type of wine needs its own glass: this is not true. Professionals will use one good-tasting glass for all wines at a tasting. In a restaurant, it makes for a pretty table, but in a tasting or wine dinner you organize, it's not necessary. If the glass has a good surface area to release aromas, is tall enough to swirl and funneled, it's fine.
3. No "palate cleansers", not bread and particularly not water (which has a taste of chlorine).
Keeping your mouth coated with wine as you taste provides the most accurate evaluation of the wine. In competitions, we can taste 100 wines without changing glasses or eating or drinking anything.
4. Don't serve cheese during a wine tasting.
Even if it's a cheese tasting, you want to judge the wine by itself first. You can then serve the wine with cheese or bread and explain to your clients that the wine is now less harsh rounder.
5. Serve red wines at cooler temperatures than you would usually think.
Serving reds at room temperature when that temperature is 70°F (21°C) heats up the wine in the glass really fast, until it's so warm it becomes flabby and uninteresting.
6. Never "pop" a sparkling wine or champagne.
It may be fun for a backyard party, but it's very inelegant. Turn the bottle, not the cork, and there should only be a small "whoosh" when you open it.
7. Serve sparkling wine in two stages in each glass.
The first serve will chill the glass and help the mousse descend; then fill the rest. Leave room for swirling!
8. Don't fill wine glasses with more than 1/3 capacity.
It's easier to swirl the wine without it splashing out. It looks more elegant, and the more you serve, the more wine will get warm. Particularly for white wine, serve even less, then put the bottle back in the ice bucket and re-serve often instead.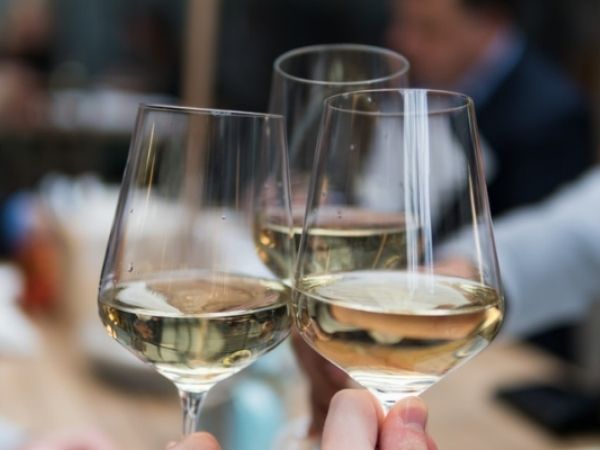 9. Never put the capsule and cork in the wine bucket or on the table.
Very unprofessional! Take them away in your pocket or your hand.
10. Take charge of wine tastings.
In general, you don't need to change glasses from one wine to the other. By the time you pour a second white or red into the glass, it has replaced the characteristics of the previous wine completely. In general, tastings start with whites, then reds. Fruity whites and dessert wines can come after reds.
In Bourgogne, they often serve the whites after the reds. If you have only one glass per person, when you're going to change from red to white, put a little of the new wine in your glass, swish it around and pass it from person to person if it's a small enough group, then discard it. Avoid using water, it can have its own smell and contaminate the aromas of the wine. Go from the youngest wine to the oldest, or the most ordinary to the most complex.
When you arrive for a tasting you're performing, make sure the wines are at the right temperature. Then check that the glasses don't have a smell – if they do you have to rinse them or wash them until they have no smell. Serve yourself a little of each wine before serving, to make sure it's not corked or has another defect.
11. This may seem obvious, and yet it often doesn't happen.
Serve the wine at the same time as the dish it's supposed to go with, particularly white wine which will get warm while you're waiting for the dish.
Let's end with a little anecdote from one of the Best Sommeliers in the World exams: A restaurant customer orders oysters and asks for a bottle of Chateau d'Yquem to drink with them. What is the correct response by the sommelier? "At what temperature would you like the d'Yquem?"
Article written by:
Lauriann Greene,
Sommelier-conseil President,
Terroir Wine Services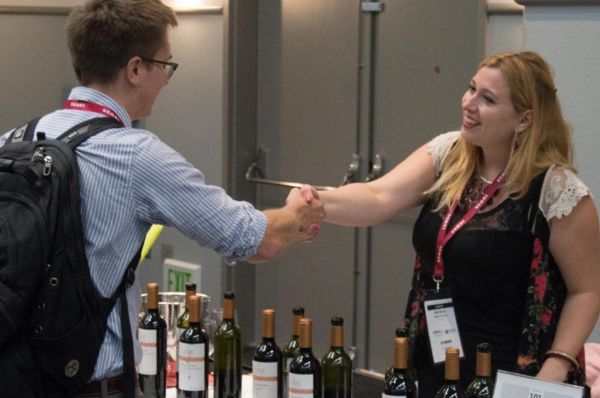 Insights
Building Connections, Expanding Palates, and Elevating Wine Culture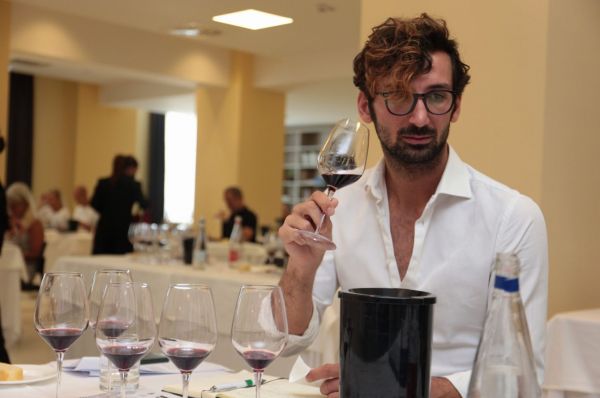 Interviews
"The Ambassador of Wine: A Multilingual Professional with Expertise in Hospitality, Sales, Marketing, and Management."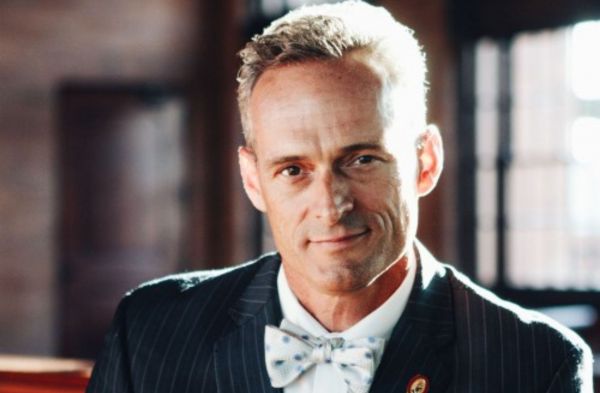 Interviews
Charlie Leary interviews Master Sommelier Ron Edwards of the major fine wine import & distributor Winebow about the company, his job & accomplishments within the fine wine sphere.
South San Francisco Conference Center, 255 South Airport Boulevard, South San Francisco, CA 94080, United States
Register Now
South San Francisco Conference Center, 255 South Airport Boulevard South San Francisco, California
Register Now