Digitalization Has Changed The Way Business Is Conducted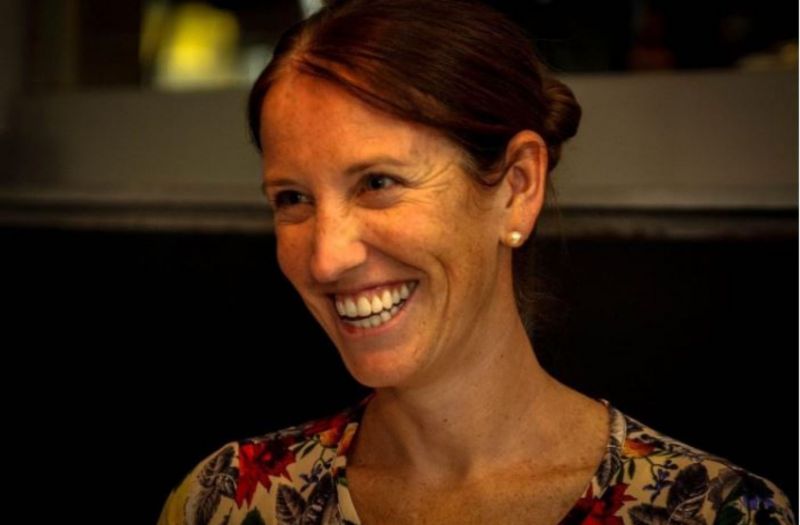 22/03/2022 With immense experience in the wine industry, Emily Putman shares her take and expertise on the international sales scenario in the wine industry.
With more than 20 years of experience in the wine industry, Emily Putman switched her career from being a media reporter to a wine sales expert and then eventually starting her own company The Letter M. Graduating from the University of Colorado and completing a Masters in International Business, Emily started her career in the wine industry from Wente Vineyards where she worked as the Marketing Manager. Moving forward in her career, she worked on sustainability projects to support women in Tanzania. She later went on to work with the Francis Ford Coppola Winery as their Vice President for International Sales and was associated with them for approximately 10 years. She founded her own company The Letter M in 2021, where she offers her expertise to wine and spirits companies to work in international markets.
[[relatedPurchasesItems-41]]
Can you tell us a little about yourself and what led you to join the wine industry?
I have been fortunate to have been involved in the wine industry for more than 20 years. Prior to wine, I very much enjoyed both the media and philanthropic industries. Graduating from the University of Colorado I made a leap to NYC and entered the media world at Fox Sports Nascar where my goal was to be a trackside/pit reporter. This led to a decision to either follow this dream or take a scholarship opportunity for an MBA and Master of International Business program. I chose the latter, graduated, and moved to Tanzania to start a women's sustainability project. A few years into this, a previous contact reached out with an opportunity I could not pass up, managing the Export Sales Division at Francis Ford Coppola Winery. The rest is history, and I am able to continue my involvement with the women of East Africa. This is a unique route to the wine industry, but I won the lottery with the position I was offered.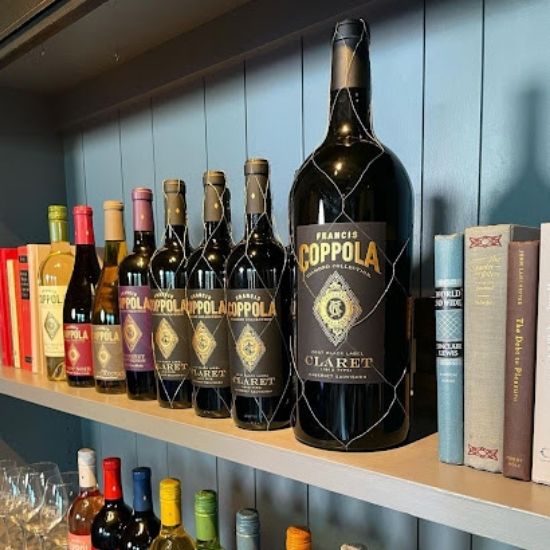 Coppola Wines; Image Source - @coppolawine on Instagram
Having worked as the Vice President for International Sales at the Francis Ford Coppola Wine, can you tell us what were some of the tasks you used to focus on?
One of the top priorities was maintaining relationships that benefited everyone involved with the brand.
The brand was something I was tasked with protecting throughout the world and maintaining its integrity was incredibly important to the Coppola family, our international partners, and the consumers.
Another important piece of my role was the selection of new partners and markets. Deciding on which markets to choose and working with our legal team to open these would follow this research.
Obviously, there were sales targets every year, these always included growth in both current and new markets. I managed budgets, forecasts, marketing campaigns in the international markets and attended many different international trade shows and hosted events.
You now own the company The Letter M, can you tell us more about it and how has your experience in the Wine Industry been beneficial to take up this role?
The Letter M is a direct benefit from what I have learned in the past. This company allows wine and spirit companies to utilize my expertise in the international markets and work with me on gaining global exposure while maintaining brand reputation. The portfolio of The Letter M is diverse, and its goal is to show the world some beauty it may not be aware of.
Sales and Marketing are a very important part of a Winery? Can you tell us 5 things that a Sales Director of a winery should focus on?
For an International Salesperson it will be a very different answer than a Domestic US salesperson, the five things that an Export Sales Director should be focused on are Partner Relationships, Brand Integrity, Market Strategy, Price Fairness, and Global Issues/Trade Agreements.
Being in the sales and marketing business of the wine industry, how do you think it has evolved over the years?
Digitalization has changed the way that an international salesperson is able to conduct business. Travel and in-person meetings are continually necessary, however, much more can be done via the internet including meetings, wine tastings, education, meet and greets, events, and brand launches. It has made the world that much smaller in terms of communication and selling your brand. In addition, consumers are becoming more adventurous with their wine selection and there are so many more options from all over the world feeding their desires to try something unique.
Guidance now comes from not only product consultants but social media and provides opinions from people scattering the globe with just a tap of a screen or scan of a QR code.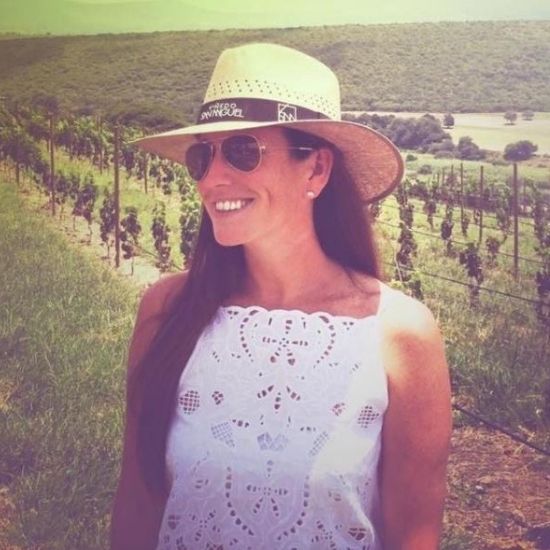 Image Source - Emily Putman
Why do you think it is important for a winery to connect with restaurants, bars, and the pub community and how has Coppola Wines worked on it?
The consumer wants to know what they are drinking and how it was created, they also want to know what they are selling. I believe people want to be passionate about what they are sharing or selling, and the connection comes from the heart of the winery. Taking the time to have a conversation or thank a customer, whether a restaurant, bar, or pub can create relationships that are necessary to be successful in the industry. The more time that is put into these, the more both parties will get out of it, and everyone is successful.
What role do you think Distributors and Retailers play in the development of a brand? How do you think they can help a brand to increase sales and how can the sales team work with them to innovate and expand?
In export sales, they play a key and possibly the most important role as they are the face of the brand in their market. Often the importer/distributor has multiple brands in their portfolio, the more time the winery representative spends with the sales team answering questions and educating, it will most likely increase their excitement to sell the brand in their territory. There are many ways to work with the sales team in the market including going out on account calls, meeting with buyers, hosting tastings and dinners, creating incentives based on what the sales team is interested in, and bringing them to the heart and soul of the product being the winery property. Let the team in the market guide the winery's decision-making when it comes to marketing spend or particular strategies, they are the experts and often have the best ideas.
What was the impact of the pandemic on the Coppola wines, how do you think wineries can tackle these challenges?
Fortunately, export sales throughout the pandemic did not suffer. The challenges were more related to digital sales via Zoom or Teams and not having the personal interaction with our in-market partners. Shipping was of course a challenge and out of stocks but these were addressed quickly and handled appropriately by being prepared with a bit of excess inventory.
What's your take on Digitalization and how are you leveraging it?
Digitalization is a wonderful tool that can create many opportunities that were not previously available or thought to be of use. Letter M is using it for brand launches, meetings, tastings, marketing, video, and audio communication, and the list goes on.
Finally, which is your favorite wine, and what setting do you enjoy it most in?
My favorite wine is a local wine set in the region where it is created and even more so if it is being shared with people I enjoy. Wine brings people together and ultimately that is why I love it so much.
Interviewed by Shreya Kohli, Beverage Trade Network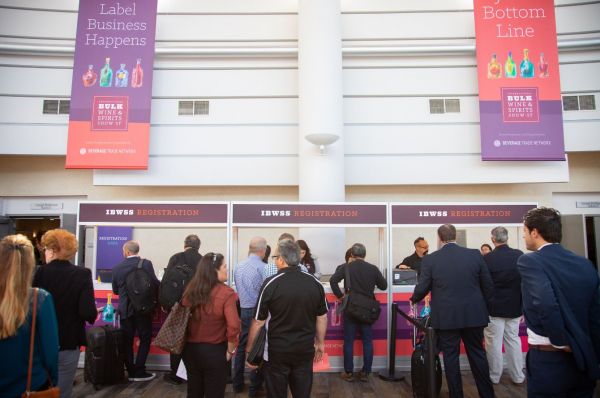 News
IBWSS San Francisco tickets can now be purchased at the official trade show ticket page, and if you buy before March 31, you will also save!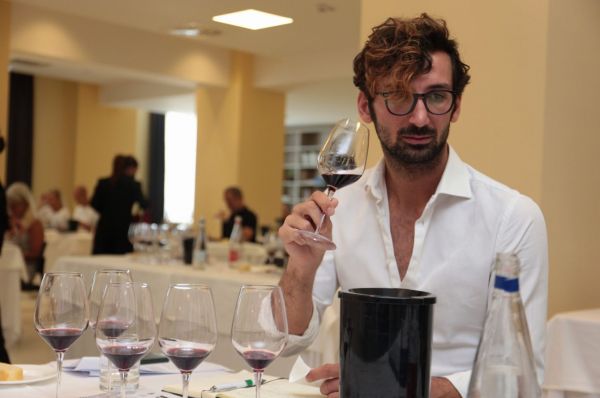 Interviews
"The Ambassador of Wine: A Multilingual Professional with Expertise in Hospitality, Sales, Marketing, and Management."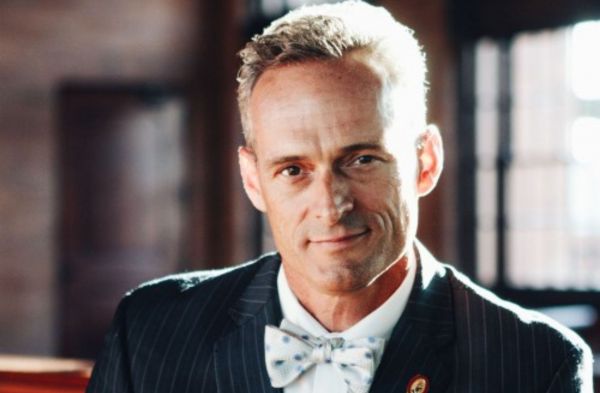 Interviews
Charlie Leary interviews Master Sommelier Ron Edwards of the major fine wine import & distributor Winebow about the company, his job & accomplishments within the fine wine sphere.