On-Premise In California To Include Sidewalks And Parking Lots As Well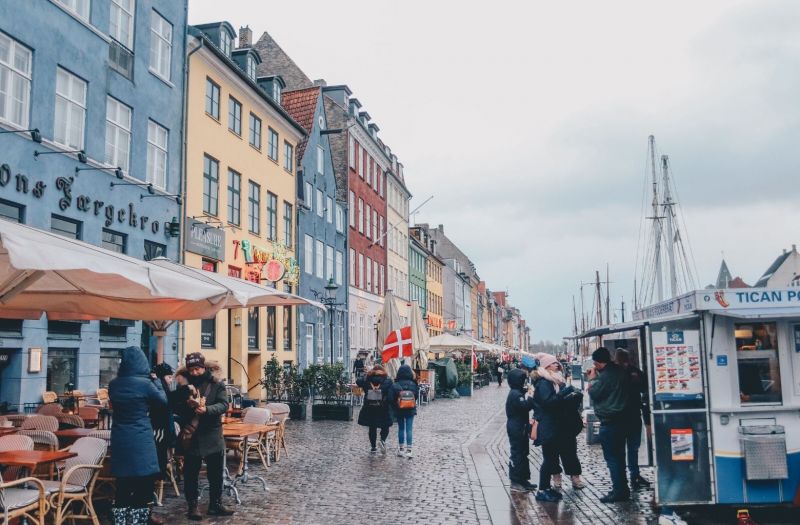 22/05/2020 California ABC is now allowing restaurants and bars to sell alcoholic beverages for consumption in adjacent open-air areas like parking lots, sidewalks, and streets to facilitate COVID-19 exit strategy.
California's Alcoholic Beverage Control (ABC) has released a new regulatory relief notice on alcohol sale and consumption. Restaurants and bars in California may be allowed to serve alcoholic beverages and food on adjacent sidewalks, parking lots according to the ABC's latest update.
This might look something like a street food market with food trucks where dining and drinking happen outdoors, allowing businesses to slowly recover their losses.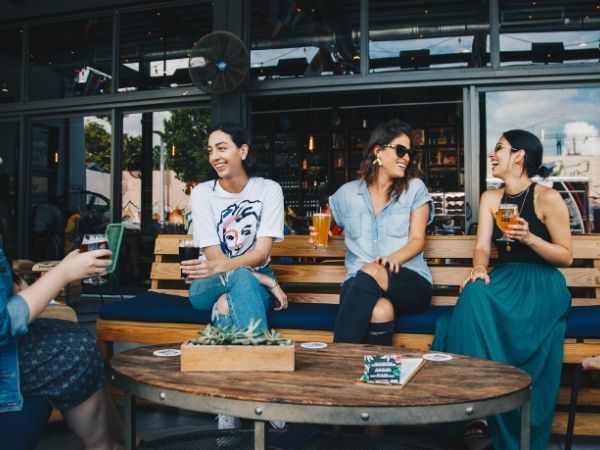 The COVID-19 Temporary Catering Authorization (TCA) - a new agency by the ABC - will authorize restaurants and bars that are licensed with the ABC to make use of outdoor areas for customers to consume food and alcohol "that is adjacent to the licensed premises, that is under the control of the licensee, and where bona fide meals are being served," the document states:
Adjacent areas under the control of the licensee include, but are not limited to:
1. Indoor areas that are accessible from within the licensed premises but not currently licensed;
2. Outdoor areas that are accessible from the licensed premises but not currently licensed;
3. Indoor and outdoor areas under the control of the licensee and one or more other businesses;
4. Parking lots;
5. Sidewalks and other public thoroughfares that are closed to public access during the period of service;
6. Other areas within close proximity to the licensed premises that are immediately accessible to the licensee, and that are secured by and under the control of the licensee, at the discretion of the Department.
---
Do You Provide Home Delivery Or Curbside Pickup For Alcohol Beverages?

Get Listed On GetDrinksDelivered.com To Grow Your Online Sales
---
As with anything alcohol related, there are strict conditions. This relief measure is specific to COVID-19 restrictions, and is available for when the restaurants partially reopen. Plus, the TCA only applies to ABC licensed establishments in counties where temporary stay-at-home orders have been lifted. The TCA will be removed as soon as COVID-19 measures are rolled back. To qualify for the authorization, businesses must have an ABC license to sell alcohol on the premises and must sell actual meals, which can be prepared by the licensee or a business like a food pop-up or food truck.
This will only apply to counties in California where temporary stay-at-home orders have been lifted. You will need to check whether it applies online at California's COVID-19 Response website. Additionally, there is a list of requirements that must be met before receiving authorization, and TCA will be disbanded as soon as COVID-19 measures are lifted.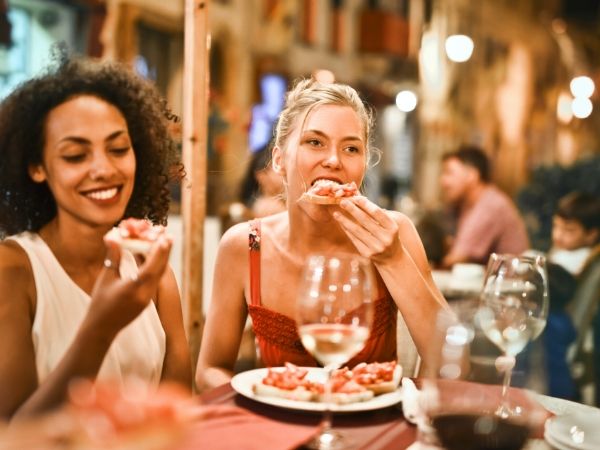 Here's what businesses will be required to do in order to serve alcohol on sidewalks, parking lots & public sidewalks that are restricted to public access:
1. Submit a diagram of the proposed temporary area
2. Get approval from local law enforcement.
3. It only applies to ABC licensed establishments in counties where temporary stay-at-home orders have been lifted.
4. Businesses must have a license to sell alcohol on their premises & must serve food, as well.
This is part of the ABC's Temporary Catering Authorization, which aims to help businesses get back to pre-pandemic revenue levels as social distancing protocols remain in place.
---
---
ABC spokesperson John Carr said that the TCA is designed to help businesses while coronavirus restrictions closed bars and dining rooms. "These plans will help aid in social distancing of customers and slow the spread of the virus, while allowing venues to serve similar numbers to prior to the pandemic."
According to governor Gavin Newsom's updates, at least 53 counties could be reopening within the next month. But this may not include Los Angeles County.
This measure could allow restaurants and bars to get close to 100% capacity by expanding the areas in which they are able to serve customers.
If the establishment has, say, a capacity of 100 people, current rules stipulate it can only be at a maximum of 50 customers. However, if it increases its service size by being able to place tables outside in areas adjacent to the business, then it can get closer to its original capacity.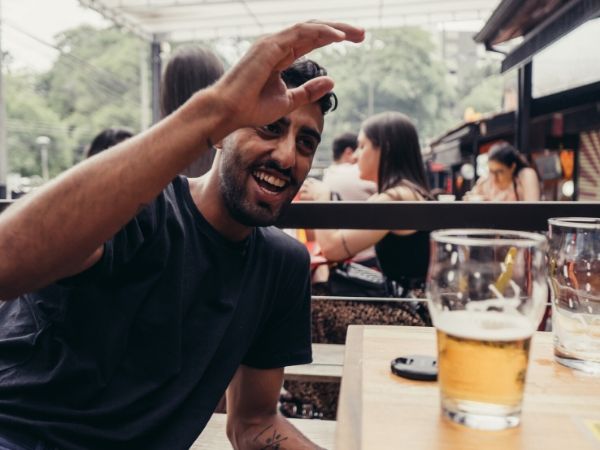 This won't work for every establishment, of course, but it does allow for restaurants and bars to serve more customers and that means more money to help them stay in business.
From a customer standpoint, being able to enjoy a meal and/or a few drinks in places that were previously off limits – one place that comes immediately to mind is the parking lots in front of Shellback Tavern and Strand House in Manhattan Beach will full views of the Pacific Ocean – it would be a very desirable situation.
And that would bring instant business to places that have not been able to host customers for two months.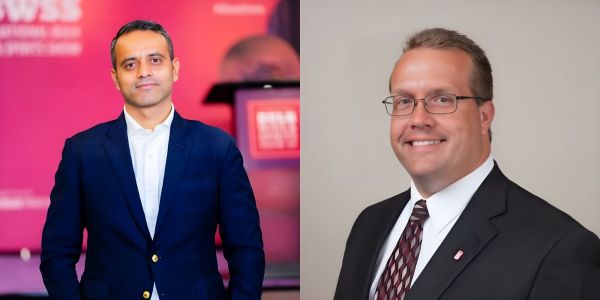 News
Attend this Q&A and insightful session on how beverage brands can develop sales processes to grow on-premise sales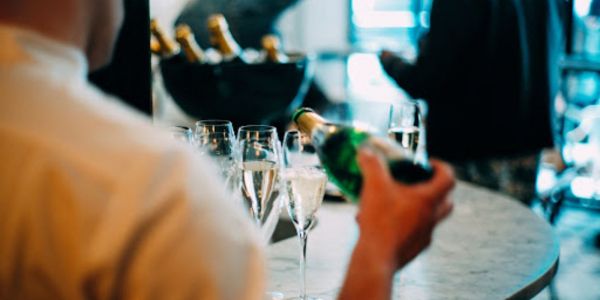 Operations and Management
Nurturing Talent and Expertise: Strategies for Retaining Sommeliers and Wine Waiters in a Challenging Wine Industry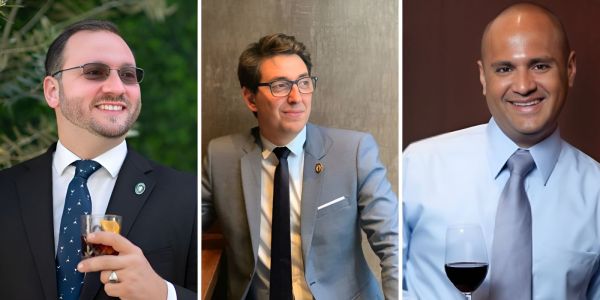 News
Sommeliers Choice Awards is pleased to share that Mark Guillaudeu MS, Jeremy Shanker, and Serafin Alvarado as its judges
South San Francisco Conference Center, 255 South Airport Boulevard, South San Francisco, CA 94080, United States
Register Now