What are the current challenges winemakers are facing?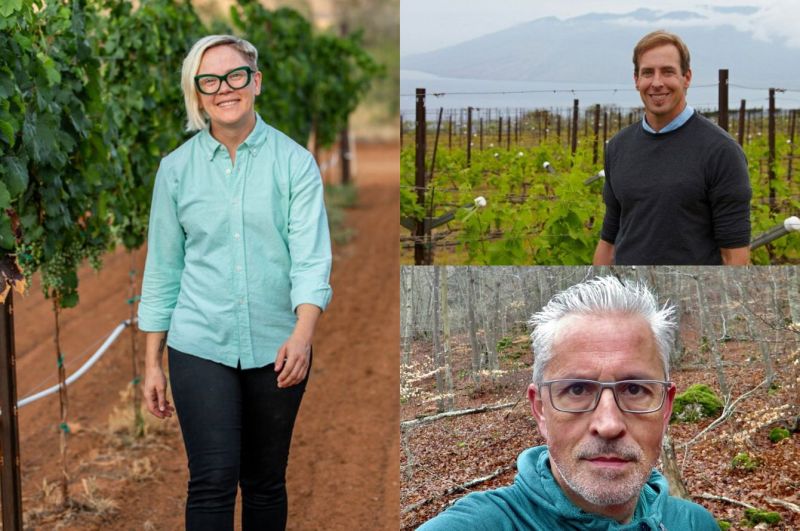 11/01/2023 Climate change, labor shortage, geopolitical tensions, tariff fluctuations, and balancing personal life are the top 2023 challenges as per leading winemakers.
In this article, we share with you what some of the leading winemakers of the world think their current challenges are.
Mark Beaman: Drought and smoke have continued to plague us lately in California. While we are learning ways to combat it there seems to be a new angle to the challenge each season that differs from the previous. There is also the battle to reduce costs yet increase quality. We need to be profitable to be successful but defend what we need to successfully create wines of quality and distinction.
Alexander Ivanov: the climate change, the fashion, the focus on details, to ensure quality while every harvest is different
Oliver Styles: A lot of winemakers have effectively become middle management which often means they're working against the best interests of the people below them and the very wine they make. They are often pressured to do things like reduce staff costs, or costs generally, which means things like less hands-on techniques or more automation or higher workloads and burnout/disaffection among staff below them, generated by their own role. You can kid yourself that such things as automated pump-overs are "just as good" etc or that roughly tangibly similar results are achieved by automation but the wine industry (in my view) shouldn't be about industrialized production. This also means that fewer and fewer people are getting skilled-up in the industry. Wine is a social beverage - its production should be social too.
Stacy Vogel: It's very tough to be in wine production and have a family, and there is little support in the industry -- it's mostly just assumed you will rely on family or expensive extended caregivers if you can find them. It's not a particularly well-paid industry, especially for all of our support staff working in the cellars and vineyards, and family issues become a big strain for workers, especially during harvest. Add onto that the lack of affordable housing, especially in the wine-growing areas of California, and it makes it hard both to stay in the industry and attract the talented people we need to help us craft our wines.
Eva Pemper: One of the current challenges I think that the winemakers are facing are all the climate changes happening and global warming, unusual weather patterns, and how that is affecting vineyards and grapes in certain regions while you are still expected to create a wine that is true to its terror, style, and variety. Also, a big challenge is this fast-moving world and technology and how to follow that in winemaking. Keeping up with all the innovations while staying true to history is a big challenge winemakers have to face.
Marco Sollazzo: I think the export market is becoming more difficult for Australia given the fact that other wine countries are producing good quality wines at a cheaper price. Wine Regulation is another big challenge for winemakers, laws constantly change and it is difficult to be updated all the time with the different market requirements.
Joseph Patrick: labor shortages for vineyards and the occasional harvest help. When good labor is found, they always seem to have increasing rates per hour.
Brian Crew: I think identity is a hard part of being a winemaker- in the sense of trying to determine what your market is used to drinking/what will sell easily vs. what you want to produce for the world and how to blend those together or plan for how to work around the obstacles. For example in our region, sweet wine is much more prevalent but we make French-inspired dry wines; it was quite risky but I think we are making serious progress in showing the consumer that dry wine can be expressive while helping them to discover what actual tasting profile they like as opposed to sweet vs. dry. Other than that, I would say shortages and shipping costs have made getting supplies harder and harder and more costly.
Peter Selin: Rising costs and climate (both meteorological and political)
Andrew Yingst: There has been a swing to natural, bio-dynamic, and organic winemaking, which is exciting for experimentation, but those words are poorly defined and have developed an opposing dichotomy in their marketing. There is now a "right and wrong", "healthy vs unhealthy," and "safe vs unsafe...." In reality, the difference between what I'll call modern winemaking and what I listed above is negligible or simply non-existent in many cases. Nothing I've seen in modern winemaking is unsafe or unhealthy and by painting that picture many wineries are put at a marketing and sales disadvantage.
[[relatedPurchasesItems-41]]
Justin Mund: I think every winemaker has their own set of challenges. As people, we have our own set of challenges. The only specific thing I can think of has been the smoke taint issues because of the fires in recent years.
Rose Kentish: Understanding and moving with the changes in the global trading conditions for wine sales is tricky. Adapting to vintage variations - with water, heat, and staff all being so variable.
Josh Kessler: Climate change and how it will affect grapes and weather patterns in the region and across the globe. We may not be experiencing fires and smoke taint problems like other vineyards out west, but we face our own issues with climate change. Our summers and falls are getting wetter and wetter, which brings a whole different host of vineyard problems. I think the challenge we will face on the east coast is disease pressure from moist and wet growing seasons. Along with all this, the spotted lantern fly is creeping farther and farther north in the Eastern United States. With warmer summers and not as severe winters this will only encourage this pest to continue to move north which could devastate the New York Wine region if not taken care of.
Paul Dawick: Sustainability is becoming key. Organics. biodynamics, natural winemaking, to paperless systems. Everything we can do to reduce waste and give back and nurture the land and sky the better.
Jabier Marquinez Villarreal: The main one is climate change, along with the lack of raw materials such as bottles, cardboard boxes, etc., and specialized personnel for the vineyards.
Duncan Shouler: I think consumer preference is changing quite rapidly at the moment. Wine drinkers increasingly want more than just bog standard wine - they want natural wine, minimal intervention, No-Lo, etc. So I think the big challenge is to stay innovative.
Greg Clack: Climate change and supply issues are probably the two greatest currently in the Adelaide Hills
Brad Frederickson: Well, there's the very obvious change to the climate, but I think another major challenge is staying relevant. Other alcoholic beverages have changed significantly and have left the wine industry behind with new and interesting spins on their brands and beverages. The wine industry is slowly getting there, but it feels like it's taking a long time to actually kick things up a gear. It seems like there are still a lot of wines with any number of hills, rivers, stones, or rocks on the label. And an endless number of labels that are named after a bay, valley, or mountain range or that have a picture of a chateau on them. The wine feels like it's writing a new edition of the same book, whereas other alcoholic beverages keep releasing new books. And for sure, that's part of the romance of the wine industry and how wine works as an annual product, but I feel we need to be more diverse. It is happening, but I feel we are a wee bit slow on the uptake.
Alexandra Wardlaw: At the moment, the lack of labor is a big one. Then at a bigger scale, climate change and lesser rainfall precipitations are forcing us to rethink the wine industry as a whole for the near future.
Preston Thomas: Climate change is what occupies a lot of my mind. In my six years on the East Coast, there have been six very different growing seasons/harvests due to weather that have caused me to redefine what I consider a baseline vintage to be. I think winemakers across the world are having to reckon with drastically changing weather patterns and how to best adapt current practices for long-term quality and success.
Lauren Barrett: The mentorship ladder in winemaking is broken, we need to see a new wave of winemakers who are focused on innovation, sustainability, and inclusion. There is so much wasted talent out there, who are trapped in a stagnant mentorship system and we need to focus more on wine and not the ego of winemaking.
Olivia Wright: I think winemakers from any part of the globe are facing their own challenges with climate change, labor shortages, and rapidly changing consumer habits. As an industry that is deeply and sometimes stubbornly rooted in tradition, we're now having to pivot in big ways to maintain quality with fewer inputs, while trying to mitigate increasingly frequent extreme weather events. How we do that is under more scrutiny than ever, as sustainability has become paramount to consumer demand, and competition from other craft beverages is at an all-time high.
Victor Bostan: The old world and the new one set some standards in the winemaking industry, which most consumers are aware of. But now, a new frontier world evolves, Château Purcari being part of it. The wineries of the new frontier world have a different approach to the industry, they promote themselves, are proactive, and have a message for the world. Here come one of the biggest challenges winemakers are facing now – how to create and bring on the market novel, out-of-the-pattern wines, beating the existing preconceptions, and setting new standards.
Seth Chambers: From my perspective, it's understanding global trends. Trends in the weather, affect what grapes you plant and how you farm. Trends in marketing determine what styles of wines are selling. Being able to understand and reliably predict those trends is the biggest challenge.
Lisa Strid: Climate change - we're used to dealing with seasonal variability, but the climatic shifts we're facing are much bigger than that. Staying relevant to younger consumers. Wine hasn't necessarily done the greatest job in convincing Millennials or Gen Z to make it a part of their meals/routines.
Aaron Milne: In Australia, currently, it's politics. We have an embargo on Australian wine in China and are still adjusting to the situation. Also, this year we have had a lot of rain, and are anxiously hoping for a dry summer. Looking at the bigger picture, our concerns are climate change, water supply, and worsening geopolitical tensions.
Spencer Spetnagel: Climate Change and the unknowns of what things will look like in 20+ years. When you plant grapes you are thinking about 30 years down the road and right now we have no idea what that could mean.
Aaron Lieberman: One of my big challenges right now is adjusting to the market shift in Oregon grape sourcing. The Willamette Valley had low-yielding vintages in 2018, 2020, and 2021. With demand exceeding supply by quite a bit, not only have prices gone up but many grape growers are demanding better terms and that wineries provide picking bins, and arrange and pay for trucking among other things.
Sommelier Business would also like to invite all the winemakers and wine brand owners to submit their wines to the Sommeliers Choice Awards. This is where leading sommeliers, national restaurant wine buyers, and top wine directors of the USA review wines for on-premise. You can learn more about the judges, the judging process, and benefits at Sommeliers Choice Awards.
Winners will be listed on Sommeliers Business and Top 100 On-Premise Wines list if they make the top 100 scores.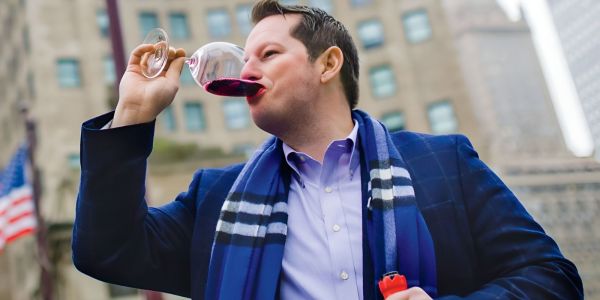 Interviews
Jon McDaniel on what makes a great sommelier, how sommeliers can create effective wine programs and how they can improve wine sales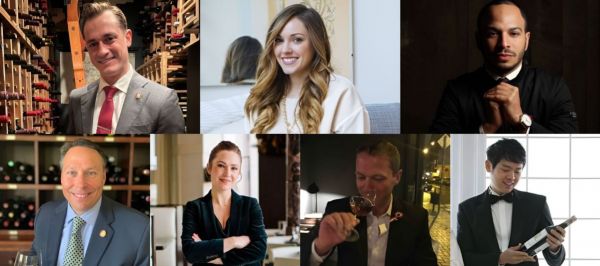 News
Top master sommeliers, sommeliers, wine directors and on-premise buyers of USA will gather in Chicago to judges wines at the 2024 Sommeliers Choice Awards, a leading wine competition benchmarking wines for on-premise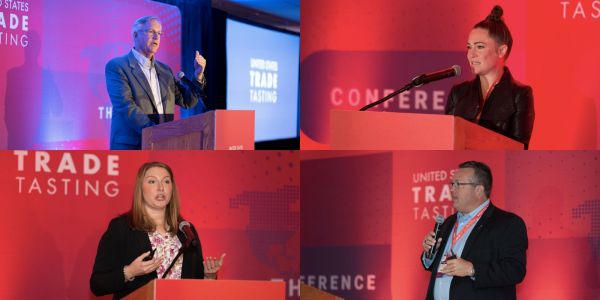 News
Mark Braver, The Fifty/50 Group; Michael E Klauer, Momentum Beverage Team: Jeremy Kruidenier, Wine and Spirits Distributors of Illinois and more take the stage at USATT 2023