Why Wine and Drinks Lists are Going Online?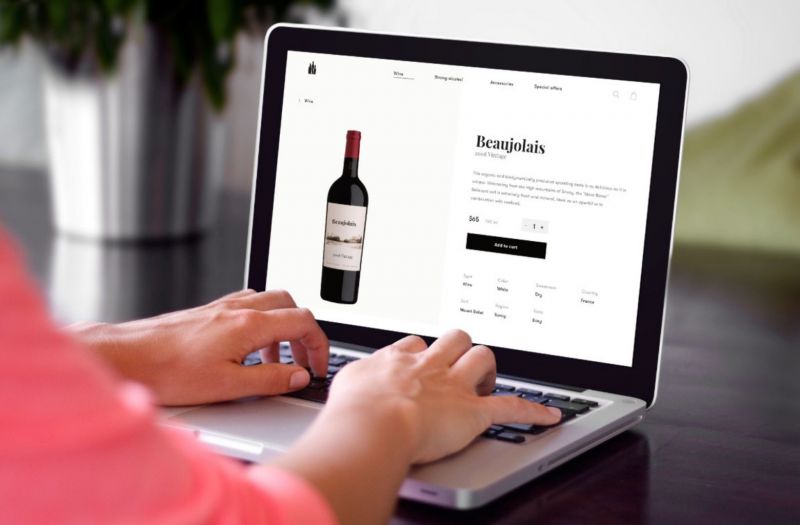 31/05/2019 Technology offers a hassle-free way of maintaining the wine list and giving the customers a chance to try the innovative drinks.
If you're a wine purist who likes nothing more than to sit, peruse and dissect the wine list when out eating then look away now - the traditional printed wine list is on its way out.
Just like those dollars in your wallet, printed plane and train tickets or copies of DVDs or CDs, everything is going online. If it's downloadable or streamable then why bother printing something off? It's quicker, easier to use, and better for the environment.
It means you might soon have to go out for dinner armed with cables and a phone charger just to find out what you can order.
iPads and tablets
The sight of iPads instead of menus has already become quite a common sight in many a fine dining restaurant. Not only do they look the part, particularly for cutting edge restaurants looking to push the boundaries, but they also allow the wine team to tell their customers so much more about the wines they might want to order.
Rather than just a simple tasting note, you can follow links to the wine producer's website, even watch a video of the winemaker telling you what the wine is and how it tastes.
At the award-winning Hide in London, the iPads are linked to the nearby Hedonism, the exclusive independent fine wine merchants around the corner that is part of the same group. Diners can either choose from the Hide wine list or take their pick from Hedonism's full fine wine range and then have their wine delivered via courier within 10 minutes.
The big advantage of pushing your drinks online is that they can be instantly updated at no cost. Which is a game changer for the majority of restaurants and bars, and the distributors who supply them, who are so often handicapped by only being able to update and reprint their lists once or twice a year. Underperforming wines can also be identified and replaced far quicker, which is good news for everyone's bottom line.
It can also make a big difference for customers who are left disappointed when they find their carefully selected wine is actually not in stock.
Going the extra mile
At 67 Pall Mall, London's only private members club for wine collectors, members can either use the restaurant's iPads or app to order wines direct from the list or better still access their account and ask for a bottle of their own wines that they have stored downstairs in the club's secure cellars.
That's where technology not only makes the ordering process easier, but transforms what restaurants and bars and, private clubs, can offer their customers and members.
Everywhere you look consumers are looking for an even more personal service from the brands they like and the retailers, restaurants or services they use. This, again, is where technology can give the more innovative drinks brands and operators the edge.
Smartphones and apps
It is also where smartphones and apps can really come into their own. Leading sommelier Julien Sahut, whose day job is heading up the wine team at the acclaimed Sexy Fish in London's West End, has helped develop a new app that helps restaurants that can't afford to employ their own sommelier.
His Wine Picker app has been designed to not only pull together wine lists from restaurants in key cities but then even suggests food and wine pairings from those outlets for their customers.
Diners can download the app and then cherry pick nearby restaurants that offer the food and wine pairing service. Participating restaurants then pay for a commission for every customer they get through the Wine Picker app.
Here technology is both taking away the hassle of maintaining a wine list, but giving restaurants the chance to actually attract customers through the power of what wine and food they are offering.
Even if a restaurant does not want to move their own list online they can also use them to promote online apps such as Vivino where customers can find out more about what wines are on the list and what the millions of Vivino users think of them. The only drawback here is that it will reveal how much the direct or retail price is for that wine compared to the restaurant's marked up price.
Devil in the detail
Arguably the biggest factor that will persuade more restaurants and bars to switch from printed to online drinks lists is how much information they can suddenly have at their fingertips about what their customers like and are ordering. Rather than wait for weekly or monthly stock takes, online apps and digital lists can give you real-time data on what wines, spirits or beers are making you the most money. Why offer so many drinks if a large chunk of them are actually costing you money to have on the list?
Uncorked, which specializes in providing digital lists for restaurants, claims it can help restaurants increase drinks revenues dramatically just by keeping on top of your customer data and sales trends. It points to one customer that saw its drinks sales jump $9,000 a month by changing the way the wines and spirits are displayed and pushing the best sellers to the top. It can also help cut printing costs in the $1000s too.
Restaurants and bars have always looked at their wine list as a way to make money. Now they have the chance to make money out of the list itself, never mind the wines on it.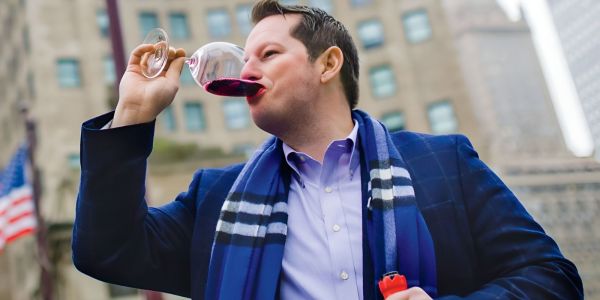 Interviews
Jon McDaniel on what makes a great sommelier, how sommeliers can create effective wine programs and how they can improve wine sales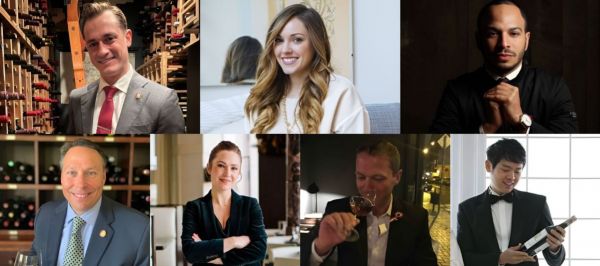 News
Top master sommeliers, sommeliers, wine directors and on-premise buyers of USA will gather in Chicago to judges wines at the 2024 Sommeliers Choice Awards, a leading wine competition benchmarking wines for on-premise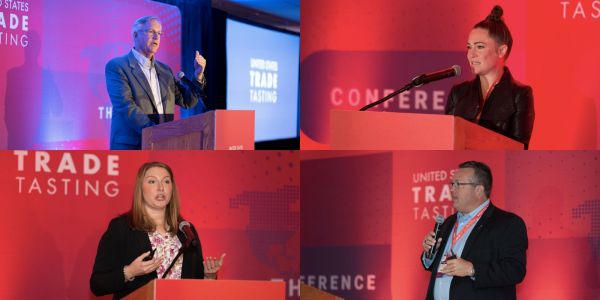 News
Mark Braver, The Fifty/50 Group; Michael E Klauer, Momentum Beverage Team: Jeremy Kruidenier, Wine and Spirits Distributors of Illinois and more take the stage at USATT 2023