Winers never quit: Sourcing alternate wines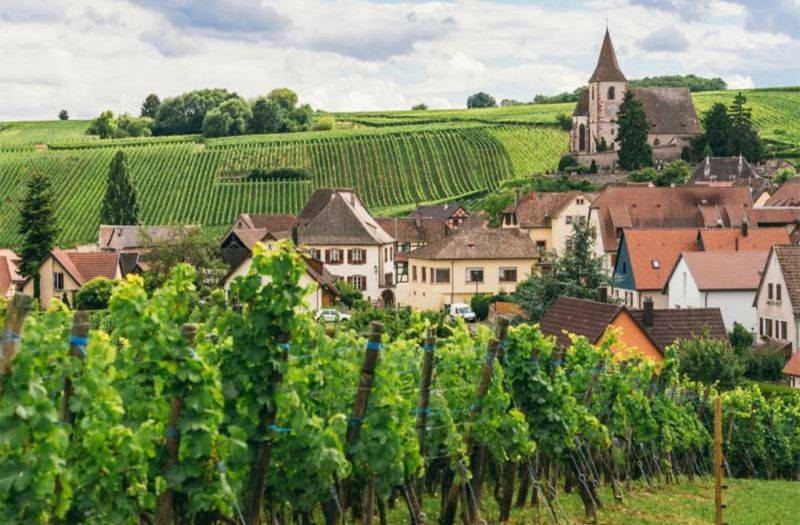 16/03/2022 Due to an increased scarcity in wines globally, sommeliers and buyers are switching to sourcing alternate wines. Here's more about it.
The weather was unusually warm in Burgundy in the spring of 2021. This warmth led to early flowering in the vineyards, with farmers overseeing these vines very closely to ensure a good crop. They were all looking forward to it, counting on it to help them cover all the losses suffered due to the shortage of cultivation, the disruption of the supply chain, and the global pandemic in 2020. Until one day, a severe frost arrived, closely followed by snow-catching producers unaware. This is not just the story of farmers in Burgundy but also in Bordeaux, the Rhône Valley, and Provence — all major wine regions in France. Some farmers reported almost 100% decimation of their crop due to this sudden shift in temperatures.
"This is probably the greatest agricultural catastrophe of the beginning of the 21st century," the French agriculture minister, Julien Denormandie. In 2021, a third of French wine production worth almost €2bn was lost to unseasonal frost. France declared an "agricultural emergency" in light of this climate crisis. Thomas Montagne, the head of the European confederation of independent winegrowers, and a producer in the Luberon, southern France, said: "There's a sense of disillusionment because French wine producers had already been hit hard by Covid lockdowns and bar and restaurant closures. Independent producers were hit hard by the cancellation of wine fairs due to Covid. International exports have also been affected; we were already hit by the tariffs on French wine imposed by the former US President Donald Trump."
In 2022, we continue to see French wines get increasingly scarce in on-premise lists and largely in the trade. French wines have long been the benchmark in great wines produced around the world. Sommeliers and buyers use French wines as a reference point to rank and comprehend similar wines produced around the world. What happens when the benchmark itself becomes rare and inaccessible or takes a big hit on quality?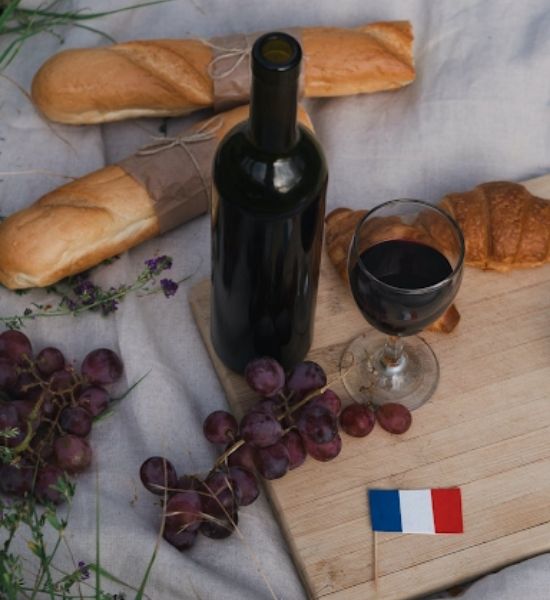 French Wines. Source: Polina Kovaleva
The picture looks largely the same around the world. Producers are reporting losses of up to 90% in Champagne. 75% of New Zealand's wine is produced in Marlborough, which has witnessed a one-third loss of produce. Harvest in Italy is down by approximately 9%. Napa has witnessed a yield almost 40% below average.
Winemaking is science and alchemy between nature and nurture. Every single element is taken to perfection to ensure the right kind of wine continues to be right through the years. Climate change has begun affecting the taste and tannins of wines already and with the produce impacted at scale, it is increasingly difficult to maintain the same quality of wines produced over the years without the right quality or varietal of grapes. This is further complicated by the worst harvest in history that Burgundy and other wine-producing regions have witnessed. Previous short harvests were expounded upon by a close to no harvest putting farmers into a far more vulnerable situation. This will have a significant impact on the pricing of wines, pushing them only higher in the time required to cover up this shortage.
Matthew Green, national sales director at Europvin, a luxury-focused importer narrates one such experience about inflated pricing to Wine-Searcher wherein he "got a call with an offer in the early spring for an estate-bottled Sancerre. In the three days it took me to return the phone call, the spring frosts hit, and the lot was sold for 25% more than they offered it to us for. Because of demand for wines in the Loire and Burgundy especially, we are going to see tremendous pricing pressure, and some regions may become unattainable for most people." Prices for wines in Burgundy are witnessing a 15 to 25% increase and the new lot of produce is yet to withstand the oncoming spring.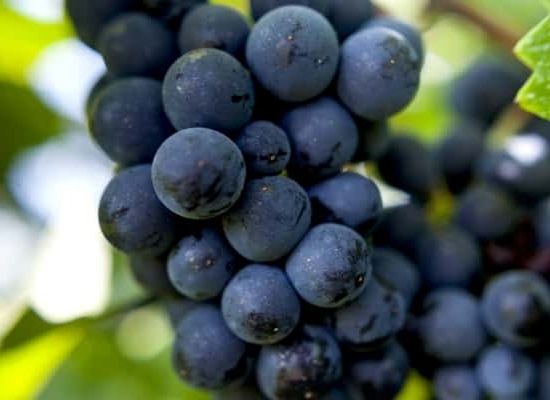 Pinot Noir of Burgundy. Source: Brave New World
As a result, vintners have had to dig back into older or not-so-old vintages put away to join a league of premium wines later in the decade. This return to old vintages is sparked by the need to meet the demand and have a functioning storefront with at least some stocks for making the ends meet. To meet the global demand, producers are bringing the wines into the market when they are quite young rather than letting them develop the flavor steeped in time. The trade will now experience these potentially vintage wines at exciting price points due to this shortage.
Sommeliers and Wine Buyers are thrifty by nature. Crunching numbers and finding solutions to sourcing problems have been a part of the job for them, but never at this scale. The volume of finding a replacement was never this big before. When the whole world and the trade keep combating such crises, where do you even look to source a good wine in the most effective manner? It is also not about only one or two wines or regions. The task is to meet the requirements of an existing and growing customer base and maintain those relationships while finding replacements at scale.
Finding these replacements, alongside the pre-existing issues with the supply chain and global produce, has led to newer wines coming into the spotlight. These wines have been on the back burner for far too long and are now exhibiting equal, if not more, potential to become the next big thing. They have always had that potential but have been overshadowed by the traditional wines from old wine regions for far too long. Another aspect is that the focus is shifting from big brand names of families. The need to source alternate wines has been a boon to the newer wine regions around the world as they are finally getting the credit they deserve, alongside the wines from the old order.
Alternate wines need to be found not only for one or two varietals but for an entire region. The first step is to acknowledge and accept that you are not going to find all the wine from the required region in one singular region elsewhere on the globe. It will require a lot of research and development as well as trial and error to begin looking for wines. This is also where a sommelier or wine buyer's knowledge and experience come into play. Experience and knowledge are not limited to just knowing their wines but also knowing their customers and the market at hand.
[[relatedPurchasesItems-41]]
Many buyers and sommeliers have decided to slow down sales of French wines to ensure enough supply is available across different qualities around the year. This slowing down also needs to be complemented with alternate wines that continue to fulfill the end consumer's demands instead of just creating a faux-inflation for all kinds of wines around the world. They are also driving the focus on credibility and quality for building newer long-lasting relationships and supplies.
A wine buyer or sommelier needs to know their audience through and through to strategically source the alternate wines. What does your consumer enjoy? Which consumer is more likely to prioritize a good wine over the label in their collection? Which consumers are open to experimenting with newer varietals of wines altogether? Who will not appreciate a replacement at all? One needs to take stock of the relationships at hand before venturing out to replace everything for everyone. It is definitely a skill to balance what one can offer and what one can source to fulfill that offer. This will also help ration out the stock at hand with the oncoming demand. It helps maintain the category of wine, just serviced by a variety of producers from across the world.
While one can choose to look at the disrupted supply chain and climate change-induced setbacks, one can also look at this as a true test of their understanding of wines, resourcefulness, and business skills. While the world continues to grapple between these two choices, European restaurants themselves have begun opting for more local wines to meet the needs of their on-premise customers.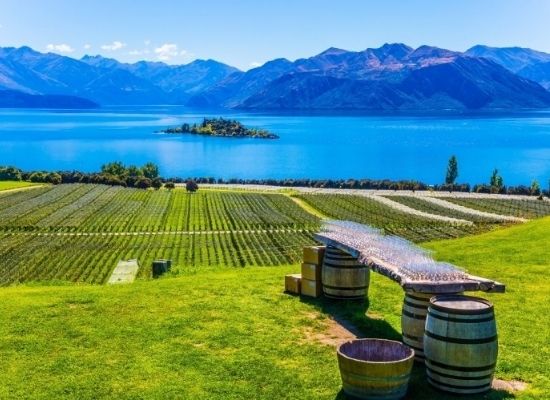 Vineyards in New Zealand. Source: Beverage Daily
Intense research has led the trade into finding robust alternative wines through extensive trial and error. For instance, New Zealand is gaining a lot of traction as an alternative for Pinot Noir. New Zealand is also being referred to as "New Burgundy" because of the same. Hawke's Bay or Adelaide in Australia is ranking higher for their Chardonnay. New Zealand is also witnessing a rise in the practice of Burgundian winemaking methods which is ensuring the wines made here come at par with wines made in Burgundy. Another region that is drawing a lot of attention from buyers and sommeliers alike is Germany and Alsace in France. Pfalz, Rheingau, Baden, and Alsace are producing some cutting-edge Pinot Noir. Enthusiasts of wines from Burgundy can surely find their new favorite amongst these alternate wines of equally high quality.
Similar is the case with Champagne. Spanish Cava and English Sparkling Wine are now filling up the gap Champagne left in the wine trade. Cava is also marginally cheaper, costing almost 1/3rd of a bottle of Champagne. This is also contributing to its rising popularity. At a lower price point, Cava offers a luxurious experience. Cava is also often considered an alternative wine for Prosecco. The flourishing demand for English wine has led to the development of new wine regions in East Anglia, Surrey, Kent, East and West Sussex, and Hampshire, putting England on the global wine map. English sparkling wines are now also inching to become the next by-the-glass favorites.
It is also in the hands of sommeliers and wine buyers to position these new world wines as premium or premium-equivalents to the ever-growing tribe of wine enthusiasts. Educating consumers about wines around the world becomes integral to sourcing alternate wines. Generating interest in newer wines as well as wine regions will naturally lead to an interest in the alternatives offered to the consumers. Buyers need to highlight vineyard-specific wines, the soil types, their terroir, the aging complexity, barrel selection, etc. just like they would for any other premium wine.
It is also important to talk about these wines not just as alternatives but as full-fledged icons in their own right. This time of flux can help put many, many regions, varietals, wines, and vintners on the map, generating global demand for them at scale. This also paves the way to strive for quality improvement as well as experimentation with newer types of wines produced in such regions. Producers themselves are cognizant of these shortages and are recommending and investing in newer wine regions themselves. It also helps producers as well as buyers to adapt the wines to the markets they are being sold in.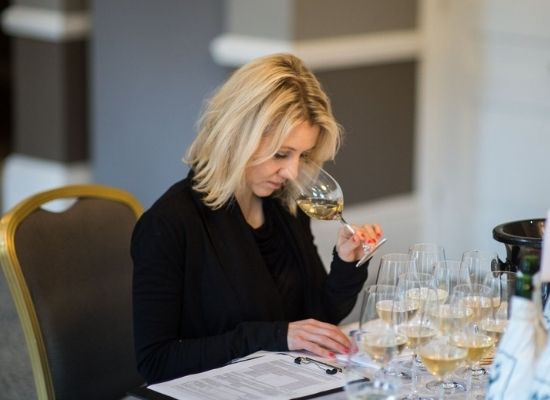 Rebecca Palmer, Associate Director & Buyer at Corney & Barrow. Source: Business Radar
Sourcing and selling alternate wines also requires quite a bit of foresight and a detailed study of ongoing and upcoming trends in the trade. Buyers play a huge role in revolutionizing the taste for wine across the globe. Rebecca Palmer, Associate Director & Buyer at Corney & Barrow narrates one such experience in conversation with Buyer.com. A decade ago, not many were aware of Furmint from Hungary. But Corney & Barrow spent time cultivating an audience for the same. She says "Furmint is still something of a rising star. It's also a useful example of how we work at Corney & Barrow. We look to build brand profile internally first, working to build excitement around and knowledge about our producers and their wines – in this case, our agency Barta Estate, from Hungary. As a buying team, we work closely to create a plan of action for our producers, aiming to bring them and their wines closer to the sales team, who can then position the wines with the right kind of customers. It takes time and cares to do this well, to create a following, get traction. With our Hungarians and their Furmints, we're now at that tipping point where the wines are motoring both in the on-trade and with private customers."
Furmint from Hungary. Source: Taste Hungary
There are many strategies that one can employ to convince their clientele to try out these alternate wines for starters before investing in them. Suggestions based on past purchases, preference-based suggestions, wine by the glass tastings, are some strategies one can begin with. You can also scale it by using competitor analysis, projected wine trends, unique propositions, and more.
In the end, it is essential to retain wine enthusiasts by continuing to provide them with the top quality wines from around the world at a good price point. It is essential to keep going for everyone — from the farmer tending the vines to the end-consumer looking forward to the perfect sip of wine to celebrate or unwind. Finding a way through this shortage by expanding one's portfolio and access to wines around the world seems to be the only most effective way to keep going. Safe to say, it's working and hopefully will continue to do so until the better days of wine arrive.
Header Image Source: The Good Life France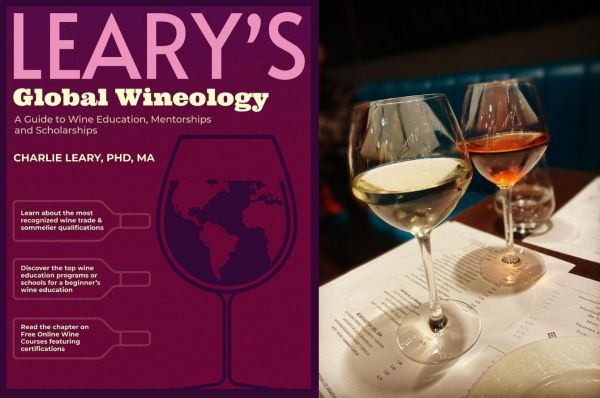 Insights
A new book illuminates the diversity of wine courses, certifications, and degree programs out there, both for in-person and online study. We provide a review of its contents and strengths.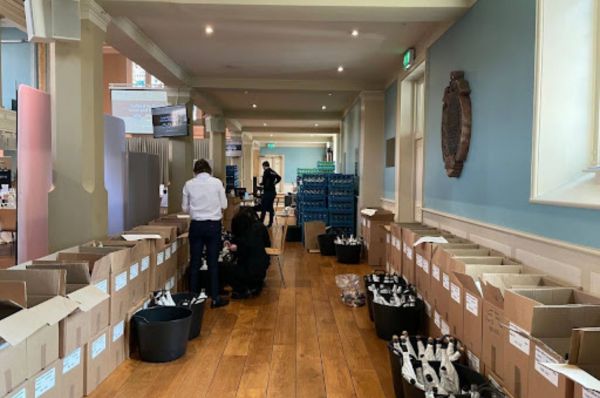 News
Let's take a look at how London Wine Competition is organized in pictures.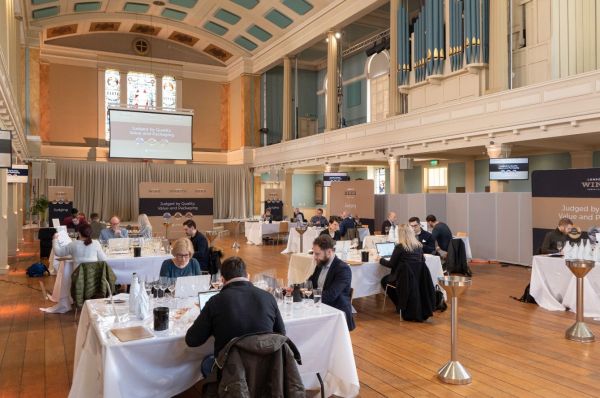 News
The final call for international brands to enter in 2023 London Wine Competition is here. Enter Before December 9 to get early bird pricing.