Kenzo Estate: Top rated Napa Valley wines available for restaurants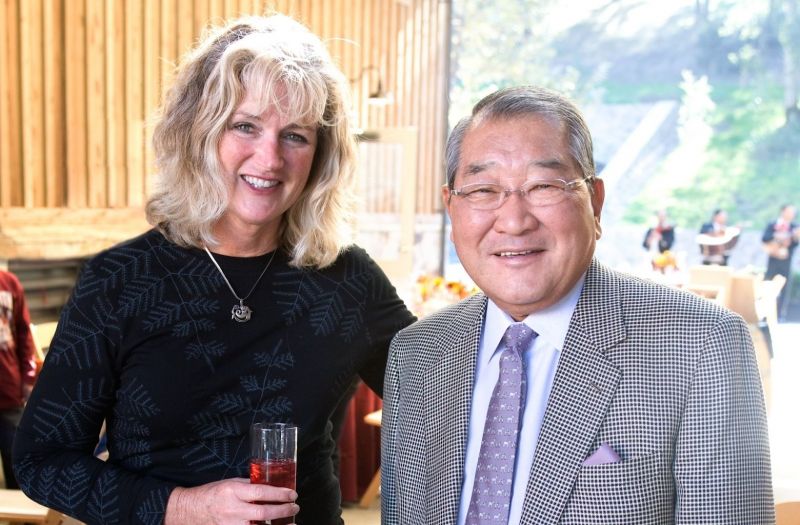 19/10/2020 Nestled in the hills above the Napa Valley at 1,550 feet, Kenzo Estate encompasses 3,800 acres, five times the size of New York's Central Park. Only 150 acres of the unspoiled, wild woodlands have been planted to vines.
Kenzo Estate features highly rated Napa Valley estate-bottled wines created by winemaker Heidi Barrett, from vineyards curated by David Abreu. Located in Napa Valley AVA, atop Mt. George in the southeast corner, the estate boasts red and white production facilities, a finely appointed tasting room amid acres of vines, and extensive aging caves. Envisioned and manifested by video game pioneer Kenzo Tsujimoto of Capcom, the winery began in 1990.
KENZO wines are available at restaurants and direct-to-consumer via the winery online, in the US and Japan, and are featured at Michelin-star Kenzo restaurant in Napa, as well as Kenzo Estate restaurant outlets in Tokyo, Kyoto and Osaka, Japan. Kenzo Estate wines are featured at finer restaurants, such as Atelier Crenn, Single Thread Farms Restaurant, and The French Laundry, among others around the US.
Kenzo Tsujimoto first achieved success as the founder of Capcom, a Japanese developer and publisher of video games. During that time, he became enchanted with the Napa Valley after the historic 1976 Judgment of Paris, which launched Napa Valley wines onto the world stage. As Capcom's business expanded into the United States, Kenzo sought a serene location to offer an outdoor alternative to the company's indoor electronic sporting business. His affinity for California wine country and vision to build an outdoor retreat led him to a 3,800-acre mountain valley in Napa's southeast corner.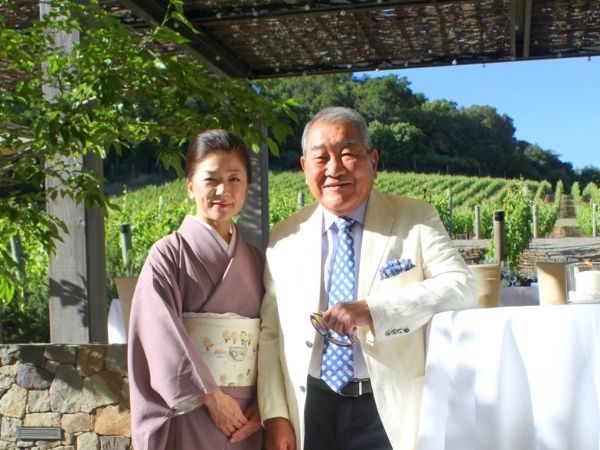 Natsuko and Kenzo Tsujimoto, proprietors and vintner of Kenzo Estate winery in Napa Valley
Here are the top 2 wines that Sommeliers Business recommends restaurants to pay attention to and stock.
2019 yui rosé, GOLD medal winner at the 2020 Sommeliers Choice Awards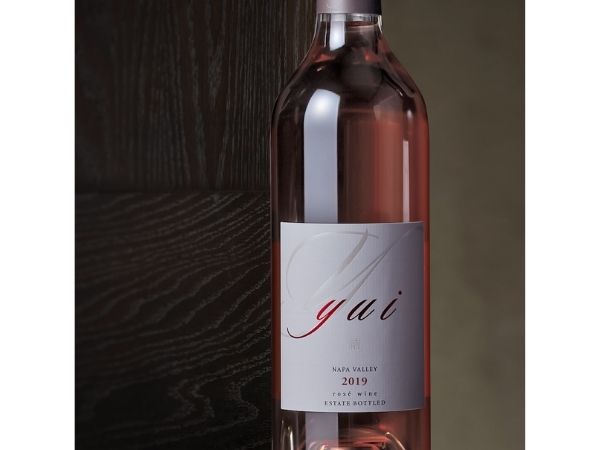 yui represents "unity" in Japanese, and here it is evocative of the strong bond among the teams who passionately care for the vineyards and artfully craft our wines. Unity and harmony are also in play as our rosé, yui, is artfully blended from carefully selected vineyard blocks of Malbec, Merlot and Cabernet Franc. Wonderfully aromatic, stimulating, and elegant.
2019 asatsuyu Sauvignon Blanc, SILVER medal at the 2020 Sommeliers Choice Awards

Kenzo Estate asatsuyu Sauvignon Blanc dry white wine Napa Valley Heidi Barrett winemaker Translated as "morning dew", asatsuyu is named for the mist that drifts through the vineyards at dawn, depositing tiny moisture beads on the berries. These crystal-clear droplets speak to the purity of asatsuyu, the only dry Sauvignon Blanc handcrafted by Heidi Barrett. It is crisp, rich and complex. Consistently rated among the best American Sauvignon Blanc wines, each new vintage causes a stir.
About their vineyards and winery
Nestled in the hills above the Napa Valley at 1,550 feet, Kenzo Estate encompasses 3,800 acres, five times the size of New York's Central Park. Only 150 acres of the unspoiled, wild woodlands have been planted to vines. Protected within this preserve are spring-fed reservoirs, vernal pools, streams and diverse forests of conifer, oak and manzanita. Wild boar, coyote, mountain lion, deer, turkey, and bobcat linger in the wilderness and are occasionally observed by guests and those attending to the estate. The land is truly a welcome escape from the outside world.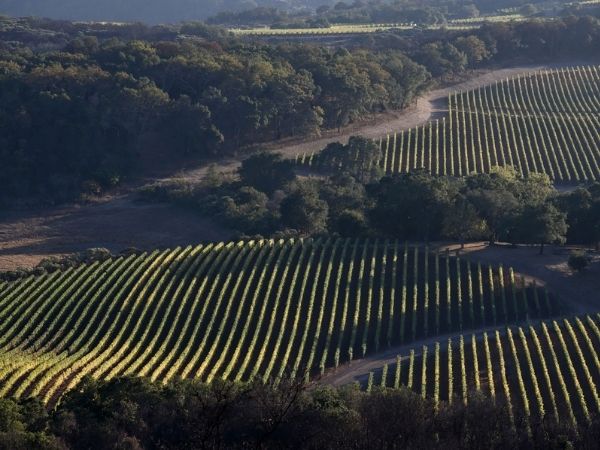 Protected by a perimeter of peaks, Kenzo Estate's vineyards account for a mere 4% of the total landscape. Marine fog, pulled into the valley from the San Pablo Bay, blankets the estate during the early morning hours of the growing season. This cooling effect suppresses summertime temperatures and extends the harvest period, allowing the clusters time to achieve ideal ripeness while preserving organic acidity and phenols. This results in rich, concentrated flavors.
The soils are predominantly of the Hambright series, which consist of shallow loam weathered from basic igneous rock. The challenging terrain provides an expansive palate of geologic variety, yielding mountain fruit with intense flavor, muscular power and refined elegance. Beginning in 2002, famed viticulturist David Abreu planted Bordeaux varietals in nine phases, utilizing 18 different clones and six rootstock selections. Each vineyard block is planted to maximize the grape's varietal characteristics.
The winery at Kenzo Estate marks the epicenter of the property. Designed by renowned architects Backen, Gillam & Kroeger, the winery structures and cave portals are an inviting blend of natural wood and stone, each set in the style of traditional California barns with touches of Japanese influence throughout.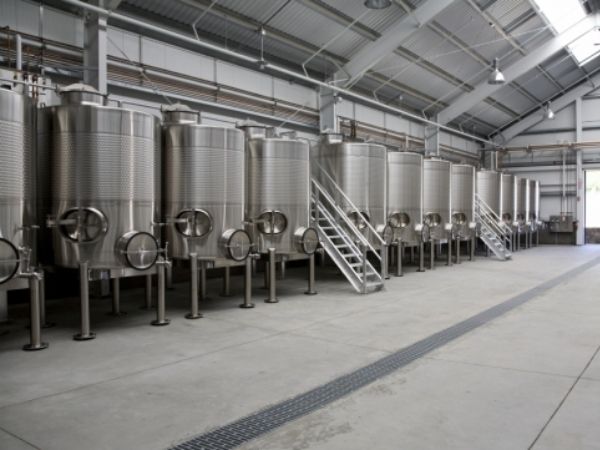 The tank rooms are comprised of three state-of-the-art buildings, with one dedicated solely to the production of white and rosé wines and the largest space marked for crafting red wines. Sauvignon Blanc and Sémillon are gently whole-cluster pressed in the white winery and then transferred to ferment in a combination of neutral oak barrels and stainless tanks. In the red winery, berries are carefully separated by hand and meticulously sorted so that only the perfect fruit goes to press. Juice is then moved by natural pressure to stainless steel or concrete tanks where it is gently pumped over or punched down daily for two weeks.
The wines are gently laid to rest in aging caves built directly into the hillside adjacent to the winery. Lush greenery grows thickly on the knoll above, absorbing solar heat and creating a naturally cool temperature between 57 and 62 degrees. The cave's 20,000 square feet of tunnels were designed with keen architectural detail. The grid pattern aligns with the vine rows and is ideally functional for the cellar team.
Sommeliers and On Premise wine buyers can contact Pete Hicks at pete@kenzoestate.com or call him at 707.254.7572 for sampling and pricing.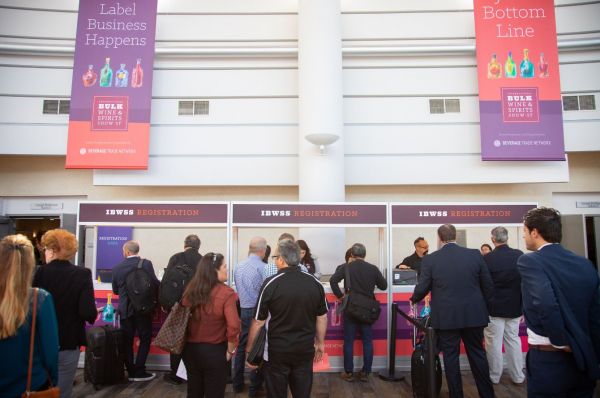 News
IBWSS San Francisco tickets can now be purchased at the official trade show ticket page, and if you buy before March 31, you will also save!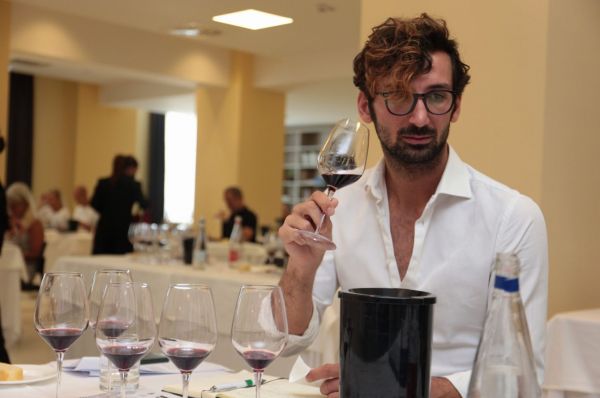 Interviews
"The Ambassador of Wine: A Multilingual Professional with Expertise in Hospitality, Sales, Marketing, and Management."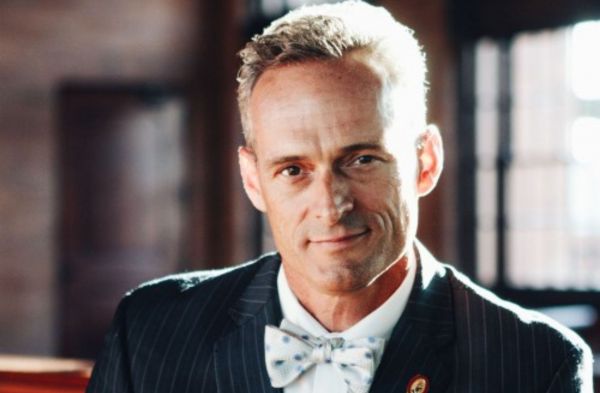 Interviews
Charlie Leary interviews Master Sommelier Ron Edwards of the major fine wine import & distributor Winebow about the company, his job & accomplishments within the fine wine sphere.