Wine Purchasing and Inventory Monitoring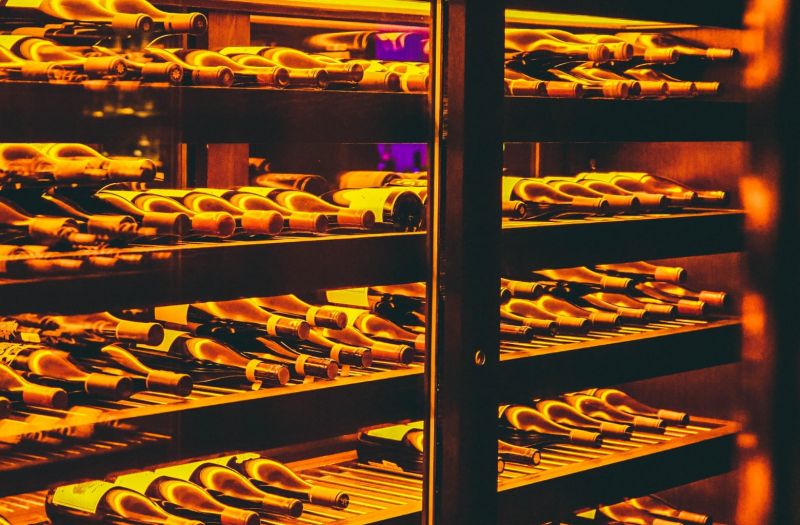 29/01/2019 A successful bar or restaurant is more than the food and drinks it serves its guests.
A basic tenet of running a successful restaurant or bar business – apart from the overall guest experience you provide, starting with the venue itself, of course, but also the quality of the food and the wines served – is to ensure the back office operation is working properly.
We'll be looking here at those areas where putting systems in place can, quite literally, pay dividends: the profit opportunity that's inherent in implementing these can make a significant contribution to sustaining and growing the commercial success of your enterprise.
1. Wine Purchasing & Inventory Control
In terms of the wine side of the business, one way of doing this is by integrating wine purchasing with the wine inventory: putting the right systems in place enables sales patterns to be monitored, so allowing more informed purchasing decisions to be made.
Understanding where and how much money is tied up in the bar inventory can play a major role in controlling costs and achieving bottom line profitability targets.
Every sommelier will be familiar with the key elements of what should be included in an inventory management system: this starts with being able to monitor the origin, variety, vintage and purchase price of any bottle and a running count of, say, how many bottles of a particular wine are in inventory at any one time.
2. Perpetual Inventory
This involves the simple act of counting down stock as items are sold and adding to it as items are bought. This means that you should always know your current inventory situation, which makes ordering much easier, as well as keeping wine lists and menus up to date so you avoid the frustration of a customer ordering something that's out of stock.
Perpetual inventory is, however, at best an approximation and very much depends on the accuracy of input from, and to, any POS system and other variances: that is to say, those items that are no longer in stock but not accounted for by sales.
3. Physical Inventory
This involves physically counting each item in stock. It's certainly a more accurate form of inventory, but only if carried out regularly and often. It's also labour-intensive and time-consuming, making it unreliable if there's a requirement to place frequent orders.
Clearly, the most effective means of inventory management is using both perpetual and physical inventory. Combining the rather more theoretical expected value of perpetual inventory with the accurate-at-that-moment-in-time physical inventory provides an actual value, with any variance being the difference between the two. It's unlikely that variances can be fully eliminated, but any reduction plays a direct role in increasing profitability.
Combining all the data from better inventory control – knowing where you are, so to speak – will also help you establish and control 'par levels', essentially a guide as for the minimum amount of a product that you have to have on hand at all times. This is important in putting together liquor orders and fulfils two important commercial requirements: not tying up cash in inventory which can well be better used elsewhere in the business, and, at the same time, making sure you don't run out of products and lose a sale and its potential profit contribution.
4. Software Support
Manually tracking sales and inventory is both cumbersome and difficult and the time it takes to do this (properly) would be far more properly and profitably spent on the floor selling. It's certainly not a sensible option when software is available to automate the tasks – and the investment required is more than covered by the improvement in money used by the business.
Better efficiency comes into play, too, with monitoring software systems that are capable of pulling in daily sales information and generating highly useful daily, or weekly, or monthly management reports. On a micro level, this could show that a particular type of wine is being sold at a much faster rate than other wines, perhaps allowing you to quickly spot a trend and capitalize on it by making adjustments on the fly and leveraging this in price terms, whilst negotiating a more favourable in-cost for volume (as well as protecting supply continuity).
These systems can also help track lost inventory. This could be down to kitchen transfers, or staff education events, or employee purchases, but it could also be from over-pouring drinks, which can be rectified fairly easily when discovered, or unaccounted breakages, or damaged bottles that can't be sold, neither of which is in itself a major issue, but it may also be down to theft, which could have serious implications on several levels. Getting a handle on lost inventory can directly contribute to overall profit margins.
Using the right input metrics is a given but, correctly handled, inventory software can help avoid making immediate purchases at prices that might not be advantageous for the business, as well as helping negotiate the right product, at the right (best) price, whilst reducing the chance of running out of those wines you do need. The software can also help reduce the number of mispriced product deliveries, track outstanding orders, record goods received, as well as adding deliveries to inventory – all with considerably less effort, hugely less paperwork, far better use of funds and far, far more accurate business information.
It's not unknown for sommeliers to use the capabilities of modern software to keep track of wines that are ready to be uncorked. Some software programs can even be used to auto-generate a wine list to reflect inventory, whilst eliminating the risk of a misspelling the name or showing the wrong vintage – and the wrong price: every bottle that's not sold for the right price will affect margins and the bottom line.
With all purchases automatically recorded and added to inventory, and everything then being entered into your accounting system it's possible to get an accurate picture on how you're performing, and with accurate inventories, bottle replenishment rates and costs, together with the contribution every sale from inventory, optimize the bottom line contribution.
If you can become smarter and more informed about every aspect of your wine program, if you are better able to ensure that you are buying the right wines, at the right price, at the right time, you'll not only help optimize the profitability of your wine program, but you'll be playing a role in the overall success of what is, at the end of the day, a commercial operation where business success is the name of the game.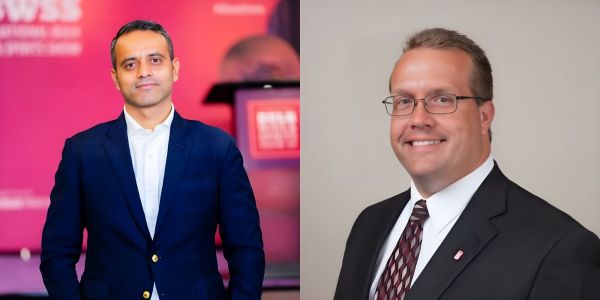 News
Attend this Q&A and insightful session on how beverage brands can develop sales processes to grow on-premise sales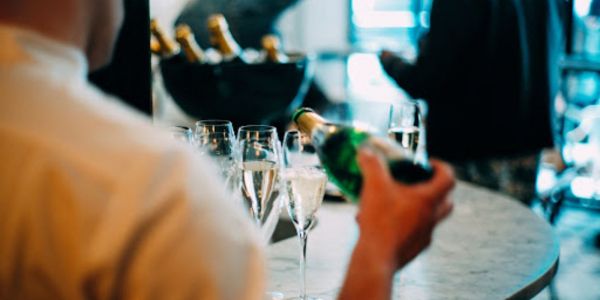 Operations and Management
Nurturing Talent and Expertise: Strategies for Retaining Sommeliers and Wine Waiters in a Challenging Wine Industry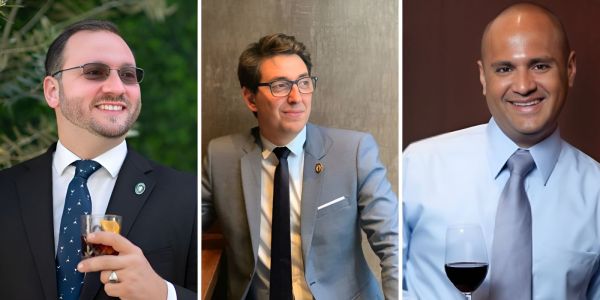 News
Sommeliers Choice Awards is pleased to share that Mark Guillaudeu MS, Jeremy Shanker, and Serafin Alvarado as its judges
South San Francisco Conference Center, 255 South Airport Boulevard, South San Francisco, CA 94080, United States
Register Now