NFL + Wine with Sandra Taylor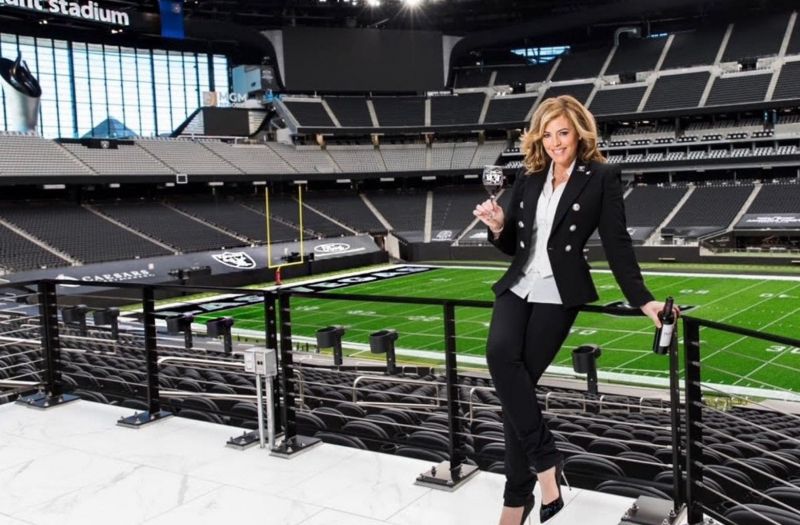 21/10/2021 Sandra Taylor, Silver-Pin Certified Sommelier and Official Head Sommelier for Allegiant Stadium-home of The Las Vegas Raiders ensure guests always have a great glass of wine with them while watching a game.
Tell us a little bit about yourself. How did you begin your career and how did you progress into this role?
I was an actress/model for 30 years and decided I needed a Plan B after tiring of the audition process & the whole #metoo movement. I always had a wonderful sense of smell & taste & decided to take a few introductory wine courses to see if it interested me. I enjoyed them very much. I was attending a big Hollywood Gala & bid on a charity item which was a tour of Barolo & Barbaresco & won.
When I went, I had my Aha moment & fell in love with the history, the grapes, the terroir, the people & the rest is history! I progressed into this role because my restaurant closed during Covid and my dear friend Mark Davis who is the owner of the NFL team The Raiders was building a new stadium and I presented him with the wonderful idea of bringing a premium wine program to the higher level Suite holders. He loved the thought of it, so we tried it out during the few games we had last year and pre-season this year and saw that there was a big interest in it and a lot of wine enthusiasts.
I am currently working for The Las Vegas Raiders and Silver & Black hospitality as the Executive In-House Sommelier for the Allegiant Stadium. I am in charge of the Suites and the private tastings held for the suite owners. Currently curating collections for them all to have their desired wines collections for their private suites.
Define your role and the tasks involved in your role.
I have put together a Premium wine list covering the wines of the world for our elite Suite holders on our 150 level. I've also offered to all of the suite holders to meet with them one on one & put together a private collection to keep in their suites so at the game time they can entertain as if they were home in their living rooms. For each home game, I provide a themed tasting as well for the 150 level.
An example of my themes is "The King of Cabs", "Champagne Vs. Prosecco", "Old World vs. New World" to name a few. Since the stadium is brand new, I am building relationships with these suite holders, getting to know them personally & learning their tastes & preferences so I can better assist them on home game days.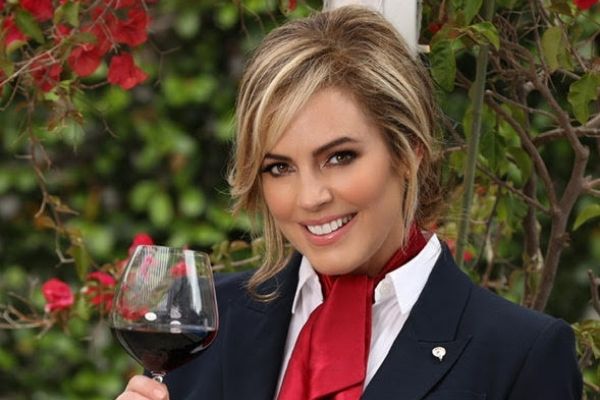 What questions would you ask the restaurant owner before you plan your wine sales growth strategy?
I always like to know the philosophy of the restaurant owner. I enjoy hearing their vision so I can implement my wine program into their needs. It's important to me as well to know what their expectations are and work together to plan the wine collection appropriately.
How can suppliers work with you to drive sales?
The best thing I have found when working with suppliers is communication. I like to know exactly when special things are available that are new & exciting. I like to keep everything fresh.
When I give them my "wish list" I need to know availability & if my specific wine is not available, I like to have a substitution readily available. I also like to know what they have found on wines as far as feedback on their end. It's good to know what's out there and getting good reviews.
What are the three main things you focus on daily in your role?
How can I best accommodate our suite holders? How can I let them know our wine program is available to them and how special that is because we are the only team in the entire NFL offering such a program. So I work tirelessly thinking of ways to communicate directly with them so they know all that is available to them. Lastly, I try & make wine fun.
No one wants to attend a football game & feel like they are in school, so I provide fun tastings & keep the subjects approachable & try & tell a story & bring the wine to life for them.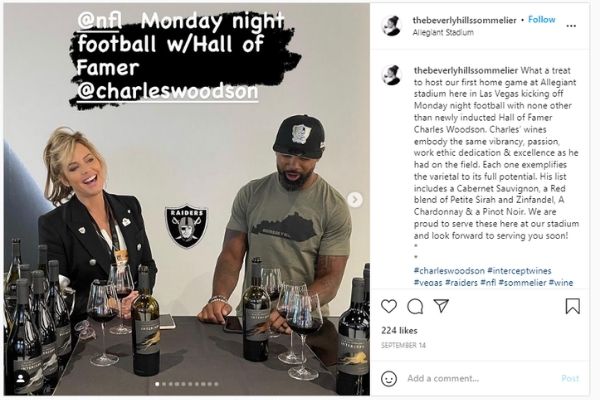 What are the points you look at when selecting a new wine for your wine program?
Will this wine be something our suite holders will gravitate to? Does this wine fit with our menu on our level? Is the price point something that can work within our budget? Have we covered all the possible varieties to bring a list that covers absolutely everything & every terroir that anyone could wish for? I am well-rounded.
Define a good sommelier and what qualities you would look for when hiring one
A good sommelier has to be knowledgeable and have great communication skills & be a fantastic storyteller. Also, know your audience.
If you are speaking to someone with a lot of wine knowledge its fun to geek out with them, but if you know someone who doesn't know a lot about wine in general, I really dislike alienating them and making them feel that wine isn't approachable & speak out of their league
What do you look for when you have to evaluate the effectiveness of a wine program?
I look to see if the wine matches the menu. Also, I'd make sure the wine matches the clientele. I like to see the movement of the bottles as well. Always check in on what is selling.
What are some of the most important skills for a sommelier to have?
Some of the most important skills are to be organized and to be knowledgeable about all varieties. Be able to communicate with your audience and know your customer. When you know what they are looking for it is easy to help them pick a wine to enhance their experience.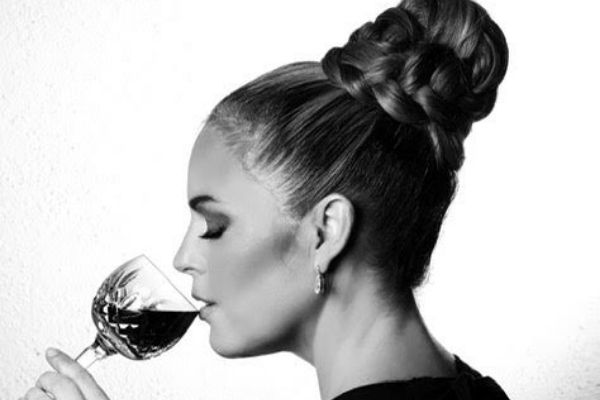 Sandra Taylor
What's the best part of your job?
The best part of my job is being able to share the absolute joy of wine and be able to share it with people. After being an actress for 30 years, I feel I'm a good presenter and enjoy sharing it with people.
What's the worst part of your job?
The worst part could ONLY be standing on my feet for such a long period of time.
If you had to pick one red and one white wine as your personal best, which wines would they be?
At the moment I'm loving the 2010 Le Petit Mouton de Mouton Rothschild. I find it extremely balanced and drinking perfectly right now. For white, I'm loving the 97' Marcassin Hudson Vineyards Carneros Chardonnay and its lovely deep golden hues & honeysuckle, tropical fruit notes & minerality.
Any favorite food and wine pairing suggestions
I am loving champagne with fried chicken at the moment the most. Also, you can't beat a great Super Tuscan and an eggplant Parmesan. Lastly, I love a Pinot Noir with a Lobster ravioli.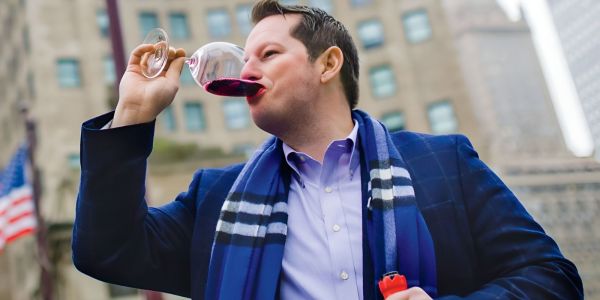 Interviews
Jon McDaniel on what makes a great sommelier, how sommeliers can create effective wine programs and how they can improve wine sales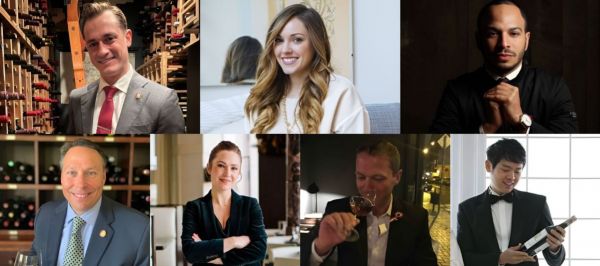 News
Top master sommeliers, sommeliers, wine directors and on-premise buyers of USA will gather in Chicago to judges wines at the 2024 Sommeliers Choice Awards, a leading wine competition benchmarking wines for on-premise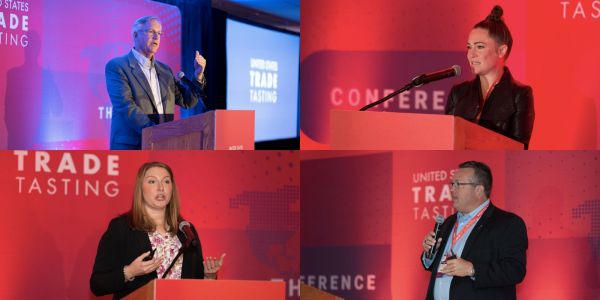 News
Mark Braver, The Fifty/50 Group; Michael E Klauer, Momentum Beverage Team: Jeremy Kruidenier, Wine and Spirits Distributors of Illinois and more take the stage at USATT 2023