How To Boost Footfall During Off-Peak Timings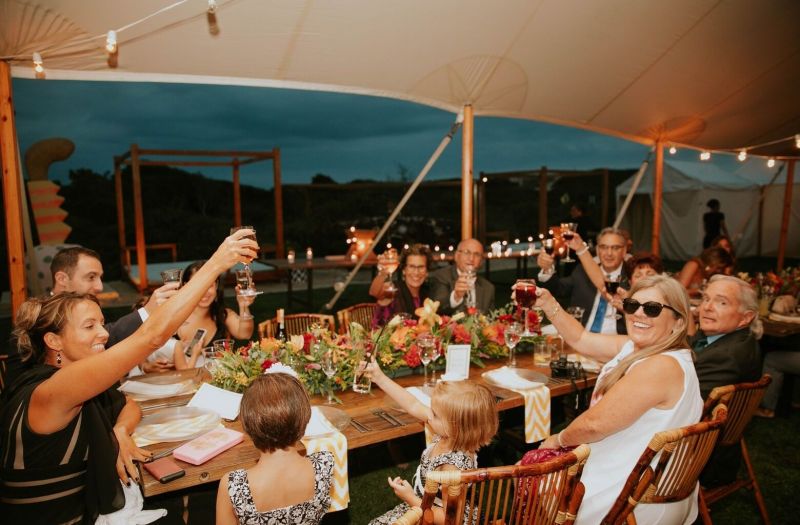 09/09/2020 The science behind improving the bottom-line of your wine bar or restaurant: Reduce the slow periods of the day.
There comes a time in a day of every wine bar and restaurant when the tables don't turn & customer walk-ins get slow or even nill. Sometimes it turns into days of the week. Those empty tables scream a tighter profit margin for the rest of the week or month - which means trouble down the pike. The only thing that the owner thinks when looking out at the floor and gazing at an almost empty bar or restaurant is how to come up with a strategy to fill up the wine bar or a restaurant.
If you are a wine bar or a restaurant owner looking for strategies on how to boost footfall during off-peak timings - Peter Serantoni, owner of Cha Cha's Latin Kitchen in Brea has something for you.
"As long as your dollar margins are reasonable and you schedule and manage labor productivity efficiently, you can maintain a decent ROI by leveraging sales increases against your fixed costs," he says.
Of Course, high-quality food and taste always brings the customers back craving for more. But there are other things too where you can play around when your wine bar or restaurant is observing slow days or weeks. Usually the off-peak hours witnessed by a wine bar or a restaurant are the post lunch hours.
Here are some easy tips for your wine bar or a restaurant to boost footfall during off-peak timings.
Having a word with loyal customers
The renowned business trainer and author, Kate Zabriskie stated - "The customer's perception is your reality," and hope you agree it is absolutely true.
Improve your footfall during the off-peak hours by starting at the source. Asking for opinions from your customers works in improving your bottom line no matter how excellent you think your wine bar or restaurant is. Your future aim for success as an enterprise depends primarily on where you lie in your customers' good books when responding to their ever-changing needs.
Focus on customer needs. Find out what you can do to make the off-peak times more convenient and enjoyable for them - you can also ask them what things they'd like to see sprout up at the restaurant, and then incorporate them in the off peak timings. Come up with fun ideas that appeal to those interests and behaviors.
Don't hesitate in getting expert help
Getting professional help and working with an experienced hospitality marketing, events or PR pro to develop ideas for attracting new diners will give an insight on how to turn the tables in the off-peak hours. If you have got the budget, you can seek professional help in coming up with new marketing strategies to please your guests and boost footfall during off-peak timings.
Attract customers by creating themes
Generally, the slow pace timings of any wine bar or a restaurant are the post-lunch afternoons. Considering the customer demographics and coming up with a theme based post-lunch events will drive up the sales of your wine bar or restaurant at off-peak hours.
Cha Cha's Latin Kitchen used to witness slow Mondays before they came up with theme nights to attract customers on that night. According to Peter, Cha Cha's 'Monday's Date Night' - a two-for-one dinner deal hiked up the sales to 24% in its first year.
"The intent is to drive additional revenue in a way that is not contradictory or hurtful to the overall integrity of the concept in question. It has to be a conceptual fit even if discount driven," says Peter.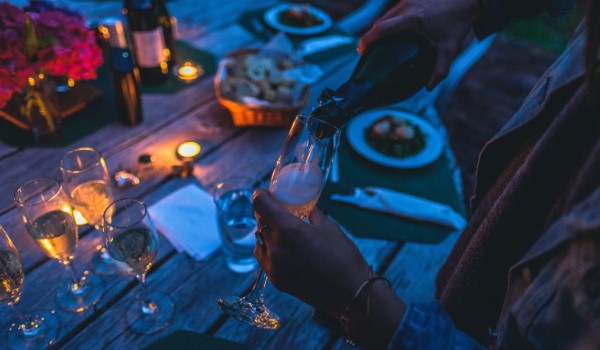 Work the Wine
Alcoholic beverages come with high margins. So when your wine bar or restaurant is witnessing a slow period, you can offer small discount prices that do not eat your profit margins.
'Wednesday Enchiladas and Wine Night' at Cha Cha's special offers half-off wines by the glass or bottle with the purchase of an enchilada combination. The promotion increased the average sales by 15 percent.
On slow nights when the staff wine expert or sommelier has more time to spend with diners, wine bars and restaurants often provide table-side wine tastings to patrons. Doing this also helps in building a closer relationship with the guests and knowing their needs.
Jörn Kleinhans, owner of The Wine Elite Sommelier Company in Beverly Hills and Newport Beach, CA says, "Once the program is known as a stable weekly event, it will be an important driver of business."
Entertain your customers
Getting your customers to come to your wine bar and restaurant time and again needs more than just tasty food and good service - and it gets more difficult around the afternoons. Entertaining your customers by creating a lively ambiance post-lunch will definitely pull your customers to your wine bar and restaurant back again.
Local Urban Kitchen hosts an open mic and comedy nights for local musicians and performers and serves custom tapas-style meals "designed to maximize taste as well as margins," says Maged Fattah, co-owner of Local Urban Kitchen. According to Fattah, Local Urban Kitchen's average table order value increased by about 20 percent after they started entertaining guests along with tasty food and good service.
Host on-demand private events for your guests
If your wine bar or restaurants got a private space - use it to fill slow periods with large-group meals. Hosting office parties, professional association meetings, reunions, and the rest is how you can boost footfall during off-peak timings. Offer your attendees to order from the menu or keep a special line-up at a premium price. Give discounts and deals keeping in mind your profit margin. Some restaurateurs even rent out the entire establishment on off-nights if the price is right.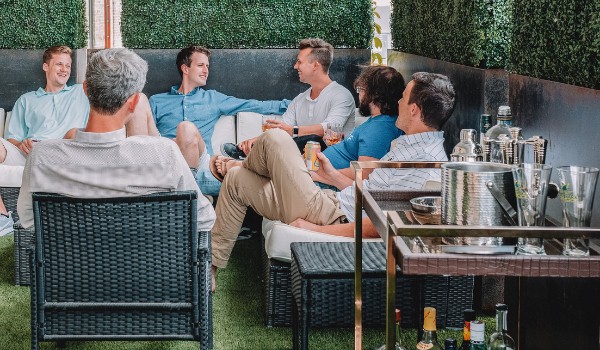 Offer educational opportunities
Create an opportunity to bring in local producers in for presentations and special tastings during slow times of the day. Doing this will attract the regulars as well as new patrons who want to network and know more about the industry. Guests who want to learn and connect with people behind the 'farm-to-fork' industry will be super interested and will bring more customers by spreading the word. The same can be done with wines and craft spirits.
Jörn works with several restaurateurs in Southern California to provide sommelier-guided dinners on a monthly basis. Led by your expert chef and sommelier, these activities carry a fixed price and require reservations.
Don't forget to promote and advertise
The founder of the celebrated 'Momofuku' chain, David Chang once said, "The livelihood of the restaurant is dependent upon getting the word out."
Spreading the word out about your off-peak activities via your website, email newsletters, and table-tents is the key. Also, consider buying advertisements - if you have the budget for it.
"You can always use Google AdWords to advertise specials during off-peak times," Fattah says. "So when a local customer Googles something like 'waterfront restaurant' or 'organic restaurants,' for example, you can have custom ads for those time periods exclusive to those off-peak hours."
Having a fixed post-lunch schedule for your events will fetch you some brownie points in the off-peak afternoon when usually the customers are comparatively less. If your afternoons has recurring open mics, consider adding that information to review sites, as well.
Turning the tables during off-peak hours & boosting the footfall requires innovative ideas and fixed budgeting. Using these tips to grow and maintain business during slow periods will not only reduce the slow periods but will also fetch you new customers at the same time.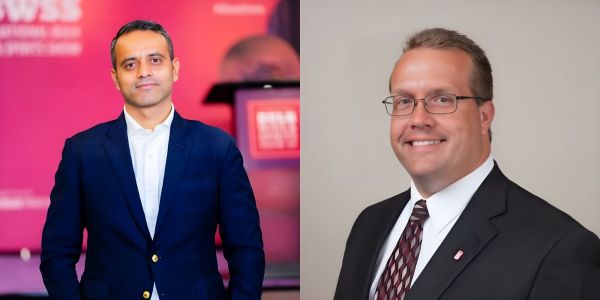 News
Attend this Q&A and insightful session on how beverage brands can develop sales processes to grow on-premise sales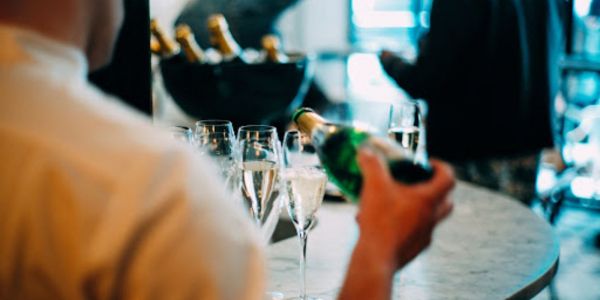 Operations and Management
Nurturing Talent and Expertise: Strategies for Retaining Sommeliers and Wine Waiters in a Challenging Wine Industry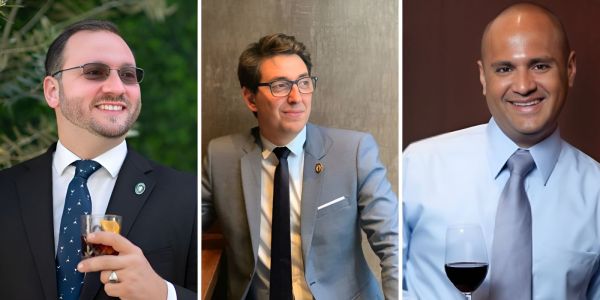 News
Sommeliers Choice Awards is pleased to share that Mark Guillaudeu MS, Jeremy Shanker, and Serafin Alvarado as its judges
South San Francisco Conference Center, 255 South Airport Boulevard, South San Francisco, CA 94080, United States
Register Now