The Humble Sommelier - Jennifer Jespersen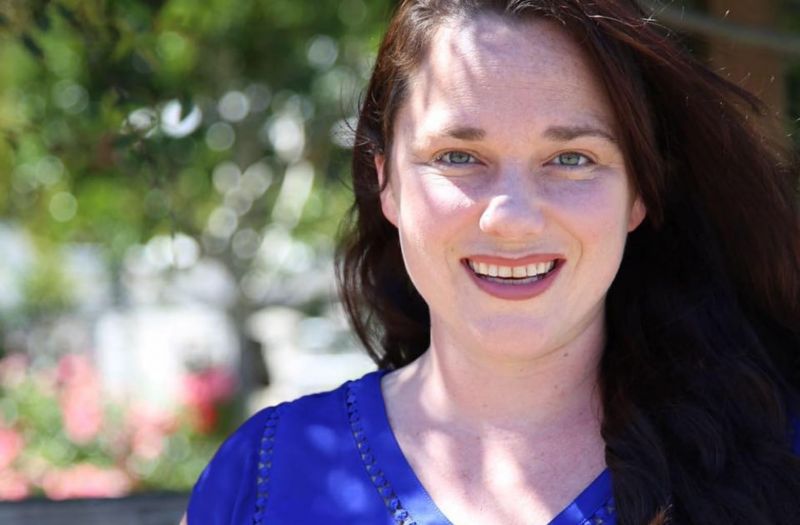 08/02/2019 When asked about her philosophy on wine pairing, her immediate response is "never compromise the integrity of the pairing based on the origin of a wine."
Situated in wine country is a tough task with many knowledgeable local and visiting critics to view your wine offering and make judgement. However after 18 years of experience in the food & beverage industry and with a Certified Wine Professional accreditation from The Culinary Institute of America, as well as Certified Sommelier from the Court of Master Sommeliers. Jennifer is well positioned to handle all comers. She even finds time to pursue the Advanced Sommelier degree, with a view to ultimately take the title of Master Sommelier.
Where did you start with wine education?
I attended the Culinary Institute of America at Greystone in Napa.
What are the latest trends that your customers are enjoying?
I find that my customers are generally more open to international varietals when I use them in the pairing. It can be a challenge to interest people in non-local wines when I'm part of a Michelin-starred restaurant in the heart of Wine Country, but I find that almost half of our guests on any given night dive into the wine pairing and discover new favorites from regions like Alsace or the Kamptal.
What would be your most 'left field' grape varietal, and why?
Probably Listan Negro. It might not be too left field for wine geeks, but I certainly earn my share of questions from guests when I bring a bottle to the table. I have a really delicious Listan Negro Rosado that I work with in my pairing program because it is so food friendly, especially with many of our summer dishes.
Do you have a set vocabulary to describe each wine varietal – can you give us examples?
I tend to use one or two classic descriptors (plummy & tannic for Nebbiolo, orchard fruit & lemony acidity for Chardonnay), but I really prefer to talk about the notes that are specific to the wine that I am pouring.
Food and wine pairings: how do you work with the chef and his / her team when a menu is designed (and what about daily / weekly menu changes that reflect seasonality/market availability)?
The chef actually has no influence in the pairing process. Once he comes up with a dish, he gives the completed dish to me, and I dig through my cellar to find the right pairing. I talk with him regularly about his new ideas or upcoming dishes so that I have the best ability to try to keep potential pairing wines on hand.
How do you establish pricing on your list?
I favor a classic 33% wine cost for most average wines. Higher end bottles receive a much lower markup, as do some high volume wines.
How do you buy wine?
Constantly tasting with distributors, attending larger tastings, meeting with friends for tasting groups, etc. I take diligent notes and keep them handy.
How do you train staff?
I offer tastes when able, I always bring open bottles to the kitchen at the end of our "Friday" night and provide everyone with the opportunity to taste through the wines (kitchen staff included) while offering education. I also try to give people a chance to taste the wine/food pairings when able.
How do you select wine for By The Glass programmes?
Since I am located in wine country, all of my wines BTG are local (often with the exception of one Champagne). Since the pairing program will often have so many international wines, I really like to show local loyalty with my BTG selection.
What career tips do you have for new Somms?
Find a mentor or two if you can, and be humble. Firstly, so much of what we do involves self-directed studying, and while that is incredibly valuable to an extent, I am a big fan of learning from others within the industry. I am eternally grateful for some of the tremendously talented people I've had the opportunity to learn from (Fred Dame, Allyson Gorsuch, etc...). If you don't have one immediately available, find an author that you really respect and dive into their offerings. I have followed Evan Goldstein for years for this reason, and credit him with so much of what I learned about Food & Wine pairing.
Second, BE HUMBLE. Wine is intimidating to so many people, and we often lose sight of that as we learn more. Nothing is worse than an arrogant somm who makes a table feel small or rudely points out when a guest is wrong. At the end of the day, we are here to improve the guests' experience. Always remember that.
Many Thanks,
Alistair Morrell – Editor - SommelierBusiness.com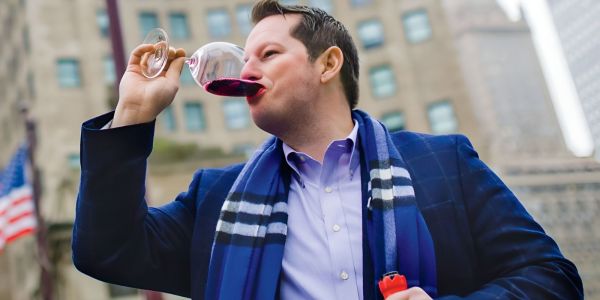 Interviews
Jon McDaniel on what makes a great sommelier, how sommeliers can create effective wine programs and how they can improve wine sales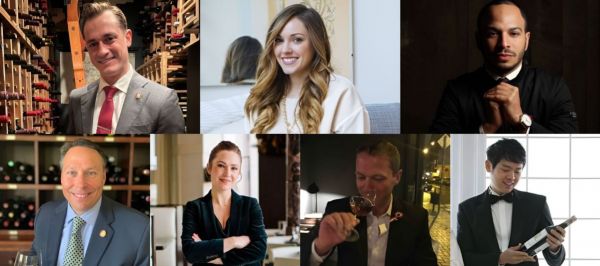 News
Top master sommeliers, sommeliers, wine directors and on-premise buyers of USA will gather in Chicago to judges wines at the 2024 Sommeliers Choice Awards, a leading wine competition benchmarking wines for on-premise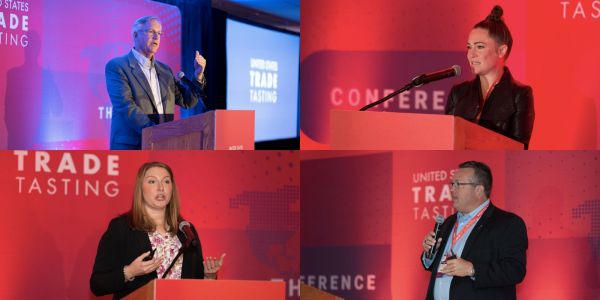 News
Mark Braver, The Fifty/50 Group; Michael E Klauer, Momentum Beverage Team: Jeremy Kruidenier, Wine and Spirits Distributors of Illinois and more take the stage at USATT 2023