From A Chef To Finally A Winemaker - Dennis McCarter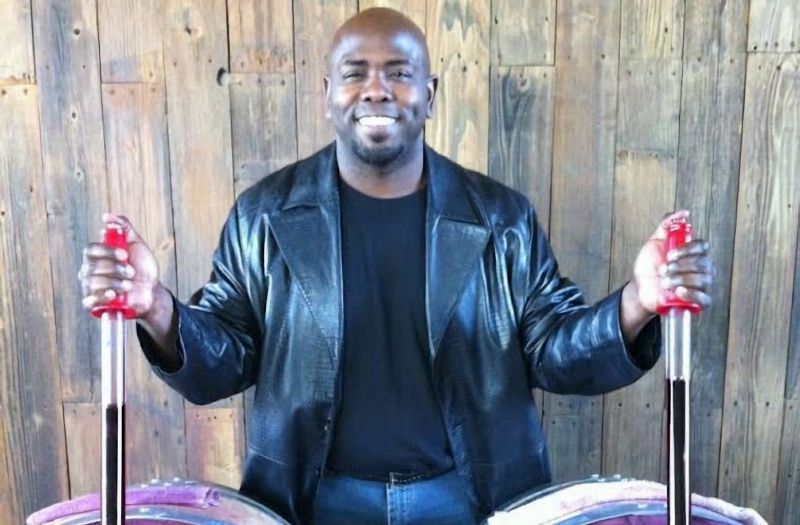 10/03/2022 Owner and Founder of McCarter Cellar, Dennis McCarter talks about what it takes to follow your passion and make your own wine.
Coming from the land of wine, Dennis McCarter was born and raised in Sonoma County where he pursued his education in culinary from Santa Rosa Junior College. His love for food and wine allured him into this industry and while he was working as a full-time chef, he was also participating in wine clubs and learning more and more about wine. He was also a Judo instructor besides being a Chef and that is how he met his wife. A few years down the line, life changed for him and he quit his culinary career to open an Insurance agency and take up a 9 to 5 job. As things started falling in place and his love for wine grew, he followed the path of wine and pursued further education in it. It wasn't long before he started making his wine and opened his own winery along with his wife in 2021 and they are all set to launch their label in 2023.
[[relatedPurchasesItems-41]]
Can you tell us about yourself and what led you to join the Wine industry after working in the Insurance industry?
I was born and raised in Sonoma County. I've always loved the creativity of food and the allure of wine, so I set out to become a chef. I attended SRJC for culinary arts, and that is actually where I met my wife. I was taking Judo classes, and one semester she walked in. We built a life and family here, and chef's hours can make that pretty hard. So, I opted for the 9-5 and started a local insurance agency. That allowed me to be home most evenings, continue Judo and be active in the Sonoma County community. From there arose a couple of unlikely opportunities.
Though I was drawn to wine, I hadn't seen many people like me enjoying it, and the etiquette was pretty intimidating. It wasn't until 2005 that I had my first wine-tasting experience that led to more tastings which ignited more interest, and the cycle continued. I eventually graduated with a wine club membership. That first one had the unique perk of being able to go behind the scenes with the winemaker. Club members got to join the harvest, get tastings throughout the process and help with bottling. I couldn't get enough. I eventually worked part-time at the winery while still working full-time with my insurance agency. I also started making wine at home.
I started with one 5-gallon carboy of Barbera the first year. Each year, I'd do a little more quantity and couple more varietals. Friends were always volunteering to help the process. After a few years, I was encouraged to submit one of my wines to the Harvest Fair. Over the next 8 years, I'd win awards for many of my wines and build a following of friends and family. Many of my supporters would encourage me to start my own winery, but I didn't think it was reachable.
I started getting inquiries from people who heard about me and wanted to buy my wine; unfortunately, as an amateur, that is actually illegal. So, I'd give some away, and feedback and encouragement only grew. It became frustrating not to be able to sell my wine when asked. Over on the insurance agency side, times had gotten tough. First, the Great Recession and then the wildfires year after year. Add reduced commissions to the mix, and I started thinking about what I'd do after the agency. So, in a leap of faith, I decided to sell my agency and follow my heart.
My first stop on the new path was a harvest internship at Vinify in 2019. I was kept on full-time after the internship and loved it. I went back to the SRJC for enology studies. Then the pandemic hit and, like a lot of people, I was laid off. That gave me a lot of time to think "what if I did..." and "how would I...". After a lot of research and planning, my wife and I started the label in January.
Being the Owner and Winemaker of McCarter Cellars, what does your day look like?
Currently, my day is filled with paperwork, planning, and phone calls. There is a LOT of paperwork required to start a wine business. At the same time, I am trying to plan production, source fruit, and purchase equipment. On the weekends, my wife and I network with people, wine taste, and get our tasks together for the coming week.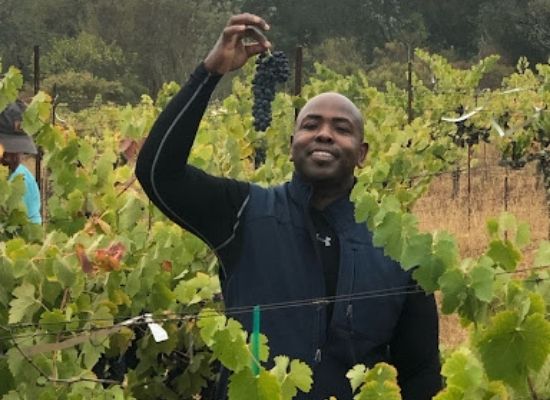 You are launching your first vintage in 2023. Can you tell us more about it?
The hardest part of this has been deciding what the initial offerings will be. After much thought, we are going to lead with a Sauvignon Blanc and a Pinot Noir. As we are still making contacts and sampling past wines from vineyards, the specifics are still in work. But I am confident that I can put forth Sauv Blanc and Pinot Noir that do justice to their varietals and introduce people to McCarter.
How do you plan on growing McCarter Cellars in the future?
We are going to start small and grow at the speed of cash. This is the advice of many winemakers over the years and my business experience tells me it is a sound approach. We are currently making connections with local stores and restaurants. We are also working on setting up our website for online purchases and planning a wine club.
How do you think the Black community in the wine industry has evolved over the years?
I think the industry is finally realizing that products can be marketed beyond the single target demographic it has historically focused on. The recession was a learning opportunity for many producers and industries. At the same time, I have seen an increase in sommeliers, wine educators, winemakers, and winery owners who are Black. I didn't see this 10 years ago.
The social changes to our society, specifically the outcry that followed the George Floyd incident, has created steady growing support for Black-owned business. I think this has helped make people more aware of diversity ownership in spaces not typically occupied by peoples of color.
How do you approach social and digital media and how are you emerging from it?
We are utilizing Facebook, Instagram, TikTok, etc. I already have a growing follower base that I enjoy engaging with. Our website is up and will develop more as we do.
How do you think a Winemaker plays an important role in the marketing of the winery?
I think that winery and winemaker identity is woven tightly in marketing the winery. This is particularly true when the winery and winemaker share their name, as we do. I look at the winery as the standing business card for the wine and my job as a winemaker as both the artist and chief promoter of the wine. The wine tells the story of each winemakers' vision.
What are some of the challenges associated with being a Winemaker?
As a startup winery, it is tough finding sources for grapes. In the professional realm, we are an unheard-of small fry. I think my biggest challenge as a winemaker is in dealing with other people's perceptions of what that actually is. First, I am a Black man in wine. That in itself is novelty enough for most people. Add winemaker to that and I have to convince people that I am capable of making wine. It is also a challenge to suspend people's disbelief that I can make wine despite not having a chemistry degree.
What is the one piece of advice you would like to give to the new Winemakers looking to enter this industry?
Be yourself and believe in yourself. Pursue your passion even when it's outside the lines of the norm; Even if it involves being the first to enter a not-too-inclusive industry.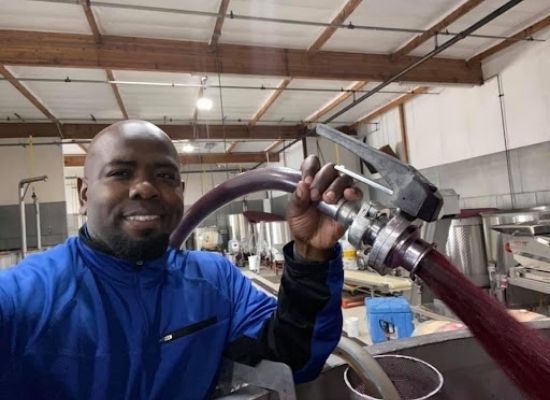 Finally, which is your favorite wine, and what setting do you enjoy it most in?
Favorite wine is a hard one to nail down. To be honest, I love all wines. I feel my palate changes with the season.
In winter, I love an oaky Chardonnay, rich Viognier, brambly Zinfandel, or leathery Cabernet Sauvignon. In spring I gravitate toward Pinot Noir, Grenache, Riesling, and Vouvray. Summertime brings me to cool-climate Syrah, GSM, Gewurztraminer, and Sauvignon Blanc.
My favorite setting is to taste the wine while looking over the vineyard it grew from. There is something very spiritual about that to me.
Interviewed by Shreya Kohli, Beverage Trade Network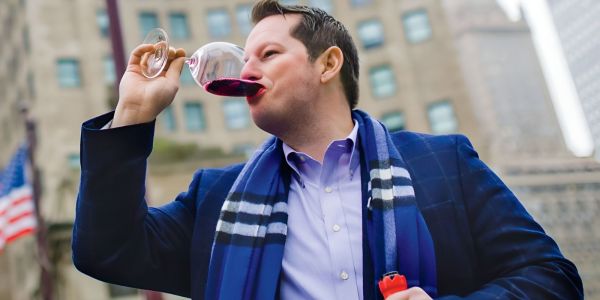 Interviews
Jon McDaniel on what makes a great sommelier, how sommeliers can create effective wine programs and how they can improve wine sales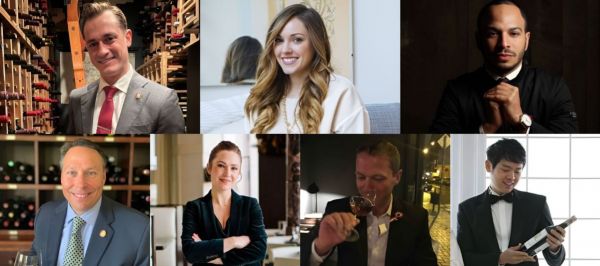 News
Top master sommeliers, sommeliers, wine directors and on-premise buyers of USA will gather in Chicago to judges wines at the 2024 Sommeliers Choice Awards, a leading wine competition benchmarking wines for on-premise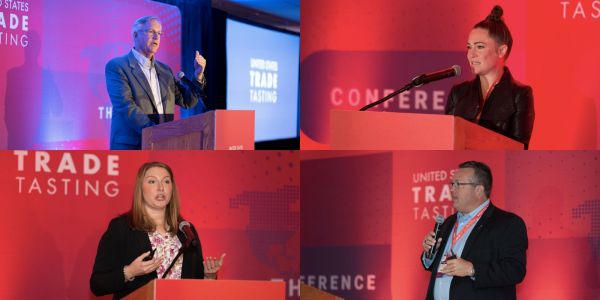 News
Mark Braver, The Fifty/50 Group; Michael E Klauer, Momentum Beverage Team: Jeremy Kruidenier, Wine and Spirits Distributors of Illinois and more take the stage at USATT 2023