Tackling the Ever-Changing Marketing Scenario in the Digital Age With Leah Keggi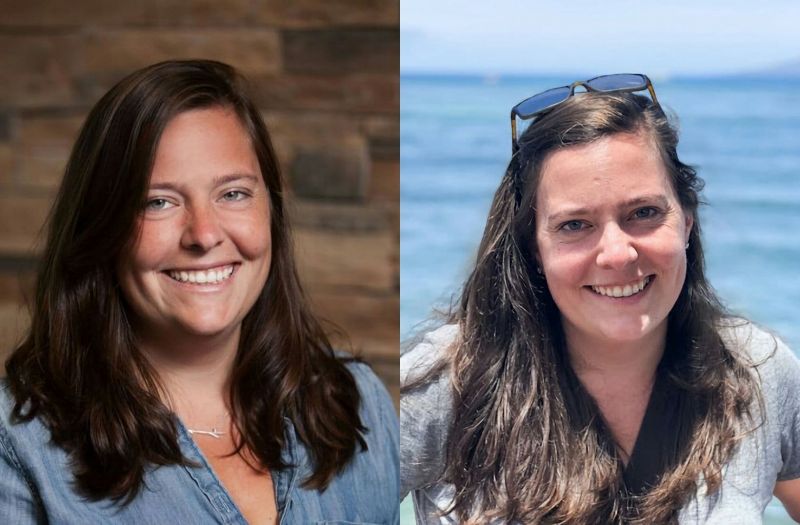 22/02/2022 Leah Keggi, the Marketing Director for Blue Ridge Wine and Spirits, an alcohol sales and marketing company, shares her take on the marketing scene of the alcohol industry in the U.S.
A marketing aficionado, illustrator, photographer, Leah Keggi has great knowledge about branding in the age of social media. Having a knack for creative and strategic problem solving, Leah was inclined into the marketing field and completed her Bachelors of Science in Business Enterprise Management with Marketing Communications from Wake Forest University. She worked with several marketing firms before entering the alcohol industry in 2014. Her marketing experience of more than 6 years at the Terrapin Beer Company helped her to gain interesting insights into the alcohol industry. 8 years later and with some fabulous experience in the marketing field, she is now heading the marketing for Blue Ridge Wine and Spirits. It is an alcohol sales and marketing company that represents a diverse group of premium wines and spirits from around the world. Apart from marketing, she also enjoys drawing, illustrating, reading, and taking photographs.
Tell us a little about yourself and what led you to join the beverage industry? Can you tell us about how you progressed in this role?
I sort of fell into the beverage industry, but I've always been fascinated by story-telling and problem solving, which is how I found myself in the world of marketing. After graduating with a BS in Business with a concentration in Marketing Communications, I was looking for a job in marketing that would let me do both. Back in 2014, the craft beer business wasn't what it is today, and breweries were just starting to understand and value the importance of a good brand story, so when I found the opportunity to work at a craft brewery, I went for it and then fell in love with the alcohol industry.
I started at Terrapin Beer Co in Athens, GA, and focused on merchandise, grew with the company (through the acquisition by Molson Coors), and worked my way to managing the Marketing Department. I joined the Blue Ridge team back in 2020 as I was looking to expand beyond beer into wine and spirits, and the opportunity to work with multiple brands on marketing strategy.
Can you tell us about Blue Ridge in brief? Being the Marketing Director of the company, what does your day look like?
Blue Ridge is a Sales & Marketing company that represents a diverse group of premium wines and spirits from around the world, providing a strong sales force with established distributor and retailer relationships nationwide and marketing strategy support to grow your brand. As the Marketing Director, I work with brand partners in varying capacities, from annual program planning to social media strategy, meaning no two days ever look quite the same! We strive to provide marketing guidance and support to our brands whether it's discussing e-commerce solutions, helping to establish line extensions, or looking at how we can translate a global brand plan to the US market.
[[relatedPurchasesItems-41]]
Social media and marketing campaigns are an important part of marketing. How do you think beverage brands can leverage it?
Beverage brands can leverage marketing campaigns to connect with people from their social media all the way to the point of purchase in-store, which is a strong brand awareness tool and can help create a deeper connection for the consumer. Digital media is also a great way to continue to engage with your consumers after purchase to help demonstrate how to best consume a beverage (in a cocktail, pairing suggestions, or occasions).
How has the marketing scenario in the alcohol beverage industry changed over the years?
Things have shifted so much in the industry as a whole that has required marketing to adapt, from the sheer number of options to consumer tastes. Now more than ever, it's important for brands to have a clear target consumer that they're talking to, and while that may not be the only group that consumes your product, they're where you want to start for messaging. I also think the increase in e-commerce has helped shift the industry to focus a bit more on digital and social media marketing since the effect is more obvious than it was when sales only happened on shelves. The adage "the last click gets the credit" wasn't applied as frequently to alcohol marketing because you'd lose track of the individual consumer offline, but now we're seeing more data and ROI when there's an online platform to capture a sale.
What are some of the key points you focus on when you are building a brand's strategy?
One of the key things to think about with brand strategy is the "why does the consumer care?" And by that I don't just mean at a surface level – you have to dig deeper. I call it the toddler game – ask "why?" over and over again until you get to the core of the brand. For example: On the surface, "Luna Nuda Pinot Grigio is estate grown in Alto-Adige" is a feature of the brand, but "I want to live an elevated lifestyle that means I can drink quality wine like Luna Nuda Pinot Grigio every day" is the value that features brings to the brand.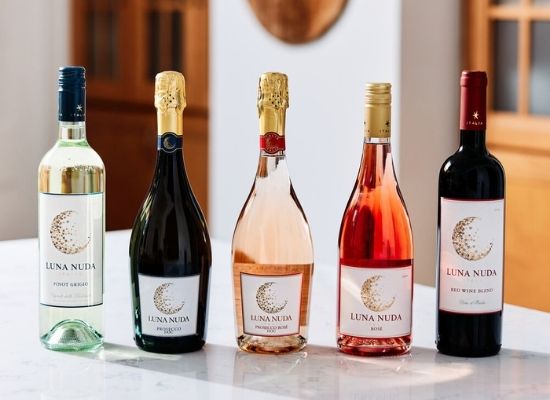 Luna Nuda Wines marketed by Blue Ridge Wine and Spirits; Image Source - Blue Ridge Spirits
How can one bridge the gap between brand marketing and sales for suppliers? Can you give us a few examples?
Communication! One thing that I believe makes the Blue Ridge sales and marketing teams successful is that we try to over-communicate. For example, rather than simply sending Brand Marketing materials to the team and asking them to put them up by a certain date, I try to explain the importance of the timeframe in relation to ads, brand messaging, or occasion.
Another example is that when our sales team asks for something from the marketing team, they explain why – It's not "I need mails in rebates," it's "Our distributors are looking for something to create pull without a large footprint." This allows us to address the root of the problem with the best solution for both the brand and the sales team.
[[relatedPurchasesItems-32]]
Branding and Marketing are an essential part of any alcohol brand. What are the services your company offers to brands to build that up?
We work with brands at all stages of business, but mostly with those who want to have a national presence and need a sales team in the market. On the marketing side, we work to help brands translate their current brand into markets across the US in a way that keeps the brand authentic. There's always a challenge in growing a brand from the marketing side because the more people that touch your brand (from distributors to retailers to event partners) the harder it is to keep control of your narrative.
Can you share some of the interesting alcohol marketing campaigns you worked on?
In my previous position, I worked to bring the Terrapin ATL Brew Lab to life at the Atlanta Braves stadium as part of an alliance with the team, which was by far one of the most visible projects that I've done. Currently, I'm working on a more grassroots campaign for a small flavored rum brand called Big Five Rum called "Join the Big Five Club", and what really makes it interesting for me is that the brand is fun and vibrant, and tropical!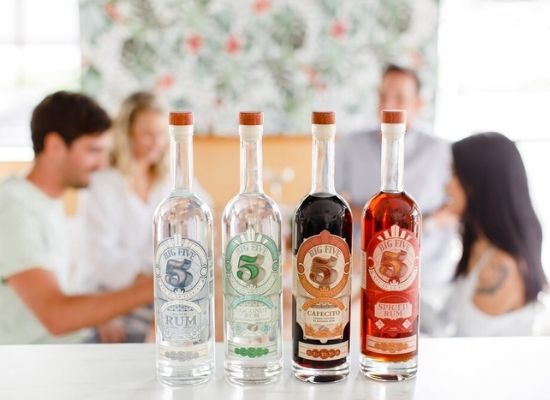 Big 5 Rum, One of the brands marketed by Blue Ridge Wine and Spirits; Image Source - Blue Ridge Spirits
What are some of the upcoming trends in the marketing of wines and spirits?
This may be less of a trend and more of a hope, but I think we'll see more and more creative lifestyle content and partnerships from wineries as they work to recapture consumers (especially looking at the Gen Z and Millennial generations who seem to be less interested in wine currently).
Another trend I see on the horizon is that as consumers continue the desire to connect with brands beyond the product. More and more wine and spirits brands will look towards doing good. Not just in the sustainability space, but also in cause marketing, whether it's on a local level or a larger scale.
Finally, which is your favorite drink, and which setting do you enjoy it the most in?
My favorite drink is a glass of dry white wine (fortunately, we have a stellar one in our portfolio!), enjoyed by a body of water… lake, ocean, river, whatever!
Interviewed by Shreya Kohli, Beverage Trade Network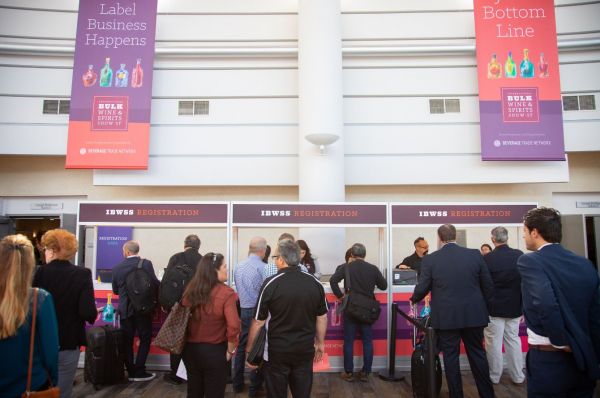 News
IBWSS San Francisco tickets can now be purchased at the official trade show ticket page, and if you buy before March 31, you will also save!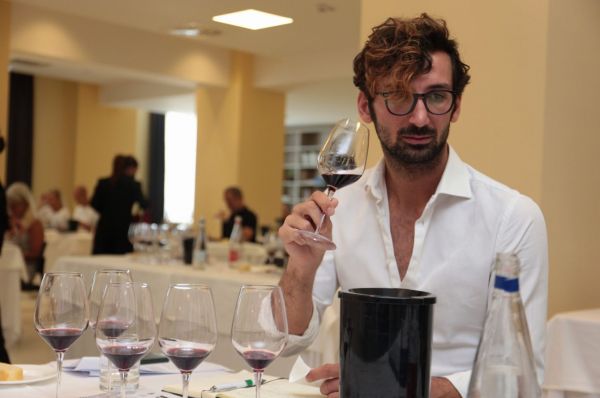 Interviews
"The Ambassador of Wine: A Multilingual Professional with Expertise in Hospitality, Sales, Marketing, and Management."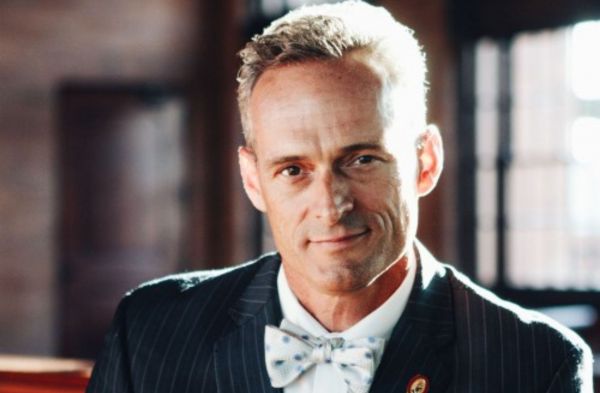 Interviews
Charlie Leary interviews Master Sommelier Ron Edwards of the major fine wine import & distributor Winebow about the company, his job & accomplishments within the fine wine sphere.