Ana Fabiano - North American Trade Director and Brand Ambassador for Rioja.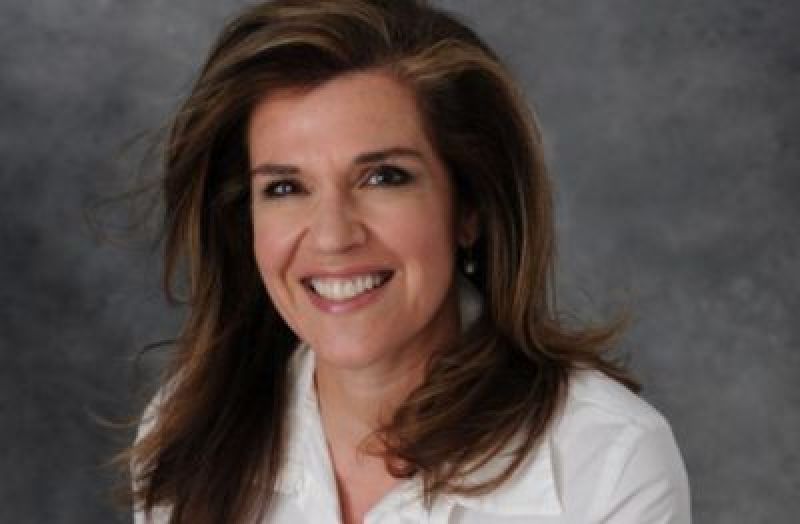 17/06/2019 Ana shares her views on the current state of Rioja wines in the USA and where are the opportunities for on-trade.
What's the current trend happening around Rioja Wines in the USA?
The American trade and consumer are trading up with Rioja. The Reserva category has grown; investing in collectible Rioja for a restaurant or personal cellar has also increased
What can be done to tell the full story of Rioja wines?
Rioja is one of the five greatest red wine regions in the world with an ancient, classic and modern wine history and culture all which define who Rioja is today. Diversity, Quality, and Legacy are the overarching descriptors for this gifted wine region. Rioja's entry into the 21st century under an ademocratic nation and as the region has been astounding.
What advice would you give Rioja wine producers when they are looking to find importers in the USA?
Great question. Seek partnership, have co-defined objectives and check in every 3 months to make sure you are both in alignment with objectives, roles, and performance. Likewise, be willing to work market! Despite the supersonic growth of digital, we cannot "experience a wine" online. Wine is a sensorial and nothing can replace getting into the market. Establish reachable goals and target markets to achieve objectives. Be adamant about assessing them semi-annually and have a progressive plan in place before signing.
What're Rioja wines advantage?
Quality you can trust and HARMONY in the glass.Cuisine compatible or alone and also tremendous diversity. We have young wines, lovely Roses, and semi-aged to collector wines for short or long term cellar aging.
Globally, which is your NO 1 export market?
For volume, The UK is the number one market followed by Germany and thereafter the USA. Canada is 7th and has the highest per liter price of any export market worldwide. The USA ranks number 3 for per liter price.__-excellent global positioning.
What's your social media strategy to create consumer awareness in the USA?
We are on all trade and consumer platforms and adhere to global strategy from our HQ in Logroño that seeks to educate, engage and inform about this abundant region and wines._Our recently appointed agency RWEST has left the starting gate with accurate informative and engaging creative work in this arena-We are excited.
What are the challenges that Rioja wines face in the USA?
Tremendous consolidation in tier one and tier two distribution channels as well the onslaught of private labels. I do not believe in private labels-all around it commodifieswine. Generational and proprietary heritage that defines Rioja and many other authentic wines regions of the world._is who we authentically are. I am often asked why I don't create my own Rioja private label. It would feel like betrayal I would never do that with all the incredibly authentic and wonderful wineries, families and wines that inhabit the DOCa Rioja.
What according to you do U.S consumers want from Spanish wine?
As I move around the USA & Canada that are both under my purview I repeatedly hear "I love Rioja".A retailer manager just said it to me yesterday "in market" in at Garys Wines in NJ. I came to realize it is the harmony; balance in the glass that is consistent quality. alluringly diverse, and a totally pleasurable experience .90% of the time the majority of guests in a consumer audience that has paid to attend the event can not remember the name of the wine but remember it was a "Rioja" and a positive an experience.
Where are the opportunities for on -trade in the USA for Rioja Wines?
It is happening!! Rioja is exported to over 130 countries and has nationwide distribution in the USA and a committed USA campaign for the past 10 years. These building blocks and positive experience with Rioja have created consumer awareness. For the first time last year from a market survey the findings proved that consumer is now choosing Rioja from wine lists_not prompted by servers or somms. This is a notable milestone for us. We are energized by this.
What are the factors contributing to Rioja wines Sales in the US?
Quality, diversity, expanded distribution channels and the wines performing. This will increment as the region has become one of the top destination wine regions in the world.
Where should you look to drink pleasant and affordable Rioja wines in the USA?
Everywhere! Rioja wines can be found in retail shops throughout the USA and also from the virtual retailer."Rioja sets a standard, not a price point." From this perspective, the trade and consumer are making their own conclusions…and they do reflect "smart" educated choices.
What makes wines from Rioja special?
Authenticity!! Despite evolution, growth and dramatic progressive changes in the later part of the 20th century Rioja still is very much of generational growers and centenary wineries. Rioja has 15.000 growers and this has remained a constant since the last quarter of the 20th century. This is very important and affirms Rioja remains a region very much in the hands of its people. Today with money and technology wine can be made anywhere, but a culture of wine woven through hundreds of years and passion cannot be "fabricated".-Its the real deal.
Which are some good Rioja wines importers trade can look out for?
The larger Rioja portfolios tend to be from regional importers and they usually have some real gemstones such as De Maison of North Carolina, MS Walker of Massachusetts, Heritage Wines in Illinois and Aviva imports. Our two largest distributors SGSW and RNDC also have portfolios with many bodegas they collectively constitute a balanced 21st-century offering.
Any wineries or wine brands that you think sommeliers should stock for their restaurants that offer great value today?
With over 180 bodegas in US distribution channels and many wineries doing creative interesting things with Tempranillo and indigenous grape varieties, there are exciting options to dig around for and find. I would love to see aMazuelo or Maturana on a wine list, wine tempranillo, and more of 100% Graciano. In respect to our zones, small Alavesa properties are worth a special look as well as old vine viura. A diverse Rioja offering on a wine list is when I say.".now this Wine Director or sommelier is talking to me that is exciting"
Which are the top 3 states for Rioja wines in the USA?
NY metro. Florida Texas and California
How can wines of Rioja help trade buyers in the USA?
Please start by visiting us at RiojaTrade.com We have various resources there. And will be incrementing them in 2019. Likewise, Engage with us on social__and share YOUR Rioja stories with us. We love to hear about them and share them. The wine professional in the USA is educated, seasoned and dedicated to their consumer base. We relish their "riojastoriees" and feedback.Its their stories that most inspire me.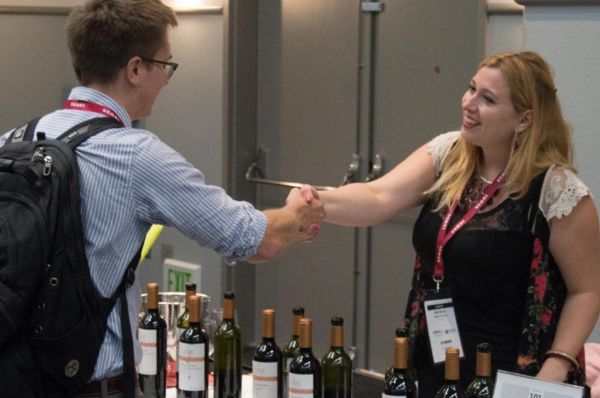 Insights
Building Connections, Expanding Palates, and Elevating Wine Culture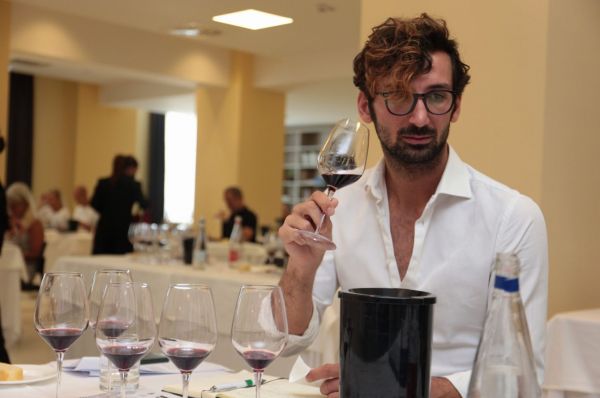 Interviews
"The Ambassador of Wine: A Multilingual Professional with Expertise in Hospitality, Sales, Marketing, and Management."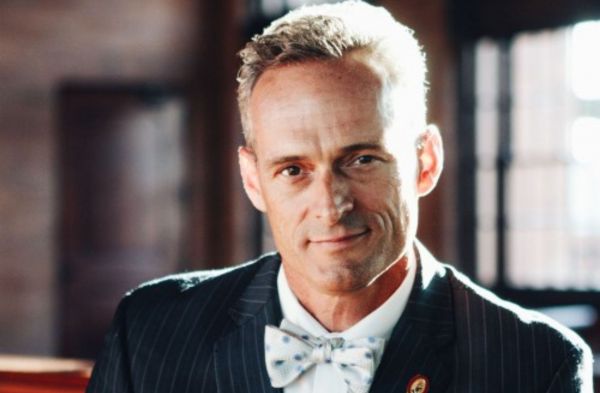 Interviews
Charlie Leary interviews Master Sommelier Ron Edwards of the major fine wine import & distributor Winebow about the company, his job & accomplishments within the fine wine sphere.
South San Francisco Conference Center, 255 South Airport Boulevard, South San Francisco, CA 94080, United States
Register Now
South San Francisco Conference Center, 255 South Airport Boulevard South San Francisco, California
Register Now