Forget Spritzers & Sangria,18 Incredible Wine Cocktails for your Holiday Menu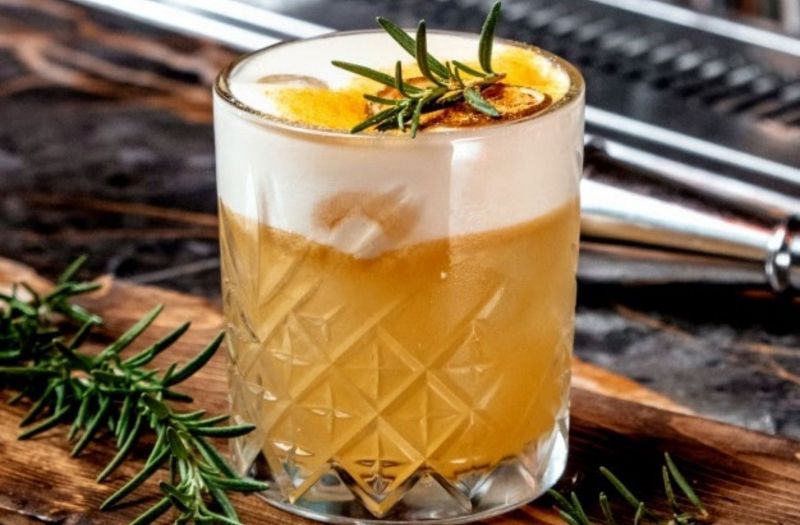 26/10/2021 Cocktails conjure up the elegance and mystique of the Jazz Age, where speakeasies were hot and the drinks were strong
Cocktails still bring a certain elegance to our holiday soirées and evenings at home in front of a cozy fireplace. Winter, with its many holidays, provides us the time and desire to explore mixology as we plan holiday dinner menus and host celebratory parties. We find the cocktail at the center of so many of our festivities. Savvy bartenders and home mixologists are turning to wine as a base for delicious and thematic drinks. Wine cocktails often make an appearance at brunch as often as they do at cocktail hour. Many of the luscious and rich cocktails on this list are perfect after-dinner drinks, as you curl up in front of a roaring fire with your family by your side, experiencing the magic of the holiday season.
Sparkling Wine Cocktails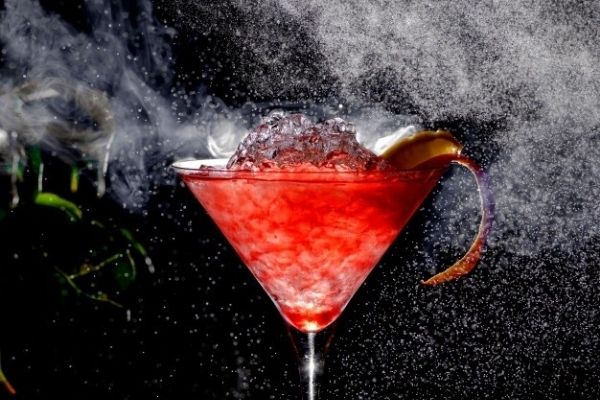 Classic Kir Royale
Crème de cassis is a sweet French liqueur made from black currants.
The kir is a classic, flavored with crème de cassis and brut sparkling wine, making it a perfect wine cocktail to serve at a casual cocktail party.
1/4 oz crème de cassis liqueur, natural is best
5 oz brut sparkling wine chilled
Blend in a chilled martini or white wine glass.
French 75
The French 75 is reminiscent of post-World War Europe and the lingering Golden Age. Named after the French military's M1897 rapid-fire 75mm artillery gun. It is bright, citrusy, and vibrant with bubbles and a mysterious smokeyness from the Cognac. Made famous by the Stork Club in New York City, the French 75 endures as a perennial favorite.
1 to 2 ounces gin, or cognac, to taste
1 teaspoon simple syrup
1/2 ounce freshly squeezed lemon juice
4 ounces Champagne
Lemon twist, for garnish
Pour the gin or cognac, simple syrup, and lemon juice into a cocktail shaker filled with ice. Shake well to blend. Strain into a champagne flute or white wine glass half-filled with crushed ice. Fill with Champagne or Cava Garnish with a lemon twist
Saint Florent
Use a delicately aromatic gin to add body and flavor to this cocktail without overpowering the Champagne or Cava. The Saint Florent is a gorgeous dessert cocktail.
6 oz of gin
1 oz of honey syrup (1 ounce of honey dissolved in 1 ounce of hot water)
2 oz each of bittersweet Cappelletti liqueur
Angostura bitters, and
Champagne.
Dissolve the honey in hot water and add to an ice-filled shaker. Add remaining ingredients and shake for half a minute before straining into glasses. Add the champagne and garnish with lime slices.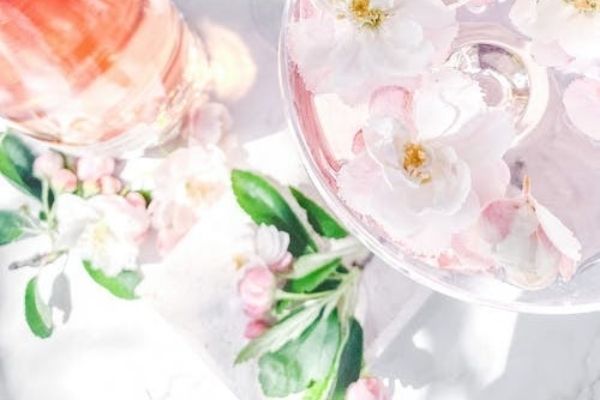 Simone Cocktail
The floral Simone Cocktail transports you back to the glitz and glimmering beauty of the Belle Époque era in Paris. Crystallized violets, created in Toulouse, France in 1856, are very rare. La Violeta was founded in 1915 in Madrid and still produces highly-prized, culinary candied violets. Float a few on the sparkling surface of this lovely cocktail.
1 oz Crème de Violette
1 oz St. Germain
½ ounce rose water
4 ounces brut Champagne or Cava
Candied Madrileño Violets or candied rose petals
Add Crème de Violette, St. Germain, and rose water to white wine or coupe glass. Top with champagne. Garnish with candied rose petals or a few old-fashioned candied violets. (© courtesy of Chasing Grapes™)
Sbagliato
Italy is home to several spritzy, sparkling cocktails that refresh all year around. The Sbagliato cocktail, along with the classic Aperol Spritz, is an example of a delicious and classic Italian wine cocktail recipe.
1oz of sweet vermouth
4oz of Prosecco (Brut-style)
½oz of Campari
Some club soda. Pour the Prosecco into an ice-filled white wine glass. Add the Campari and vermouth. Top with just enough club soda to fill the glass. Stir gently and garnish with a lime wheel.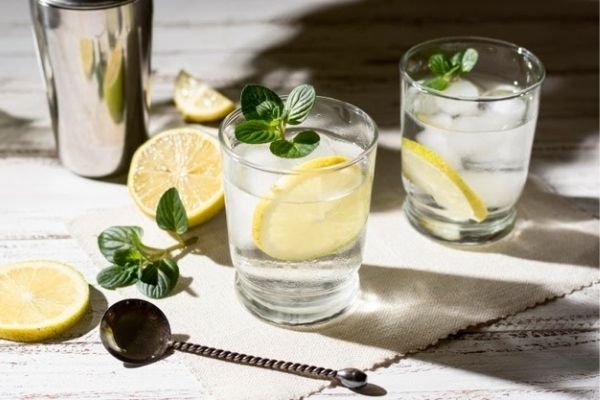 Cool Gin Fizz
This cocktail is best with champagne, but you can get away with a nice Cava. It is refreshing and aromatic, perfect for a holiday party with colleagues.
one small cucumber
1 oz of simple syrup
½ oz rose water
2 1/2 oz of gin
3 oz Champagne or Cava
A splash of club soda.
Shave several thin ribbons from the cucumber, reserving two. Muddle the remaining slices in a shaker. Add the simple syrup and gin, fill with ice, and shake until frosty. Strain the mix into 4 ice-filled wine glasses. Add the Champagne / Cava and a splash of club soda and gently stir. Garnish with thin cucumber ribbons and an edible rosebud or petals.
Still Wine
Mulled Wine
Mulled wine is as cozy as a cashmere shawl wrapped around your shoulders as you wander, arm and arm with your love, around an opulent Christmas Market in Bavaria.
The essentials:
2 bottles of dry red wine (Rioja or Beaujolais are perfect)
1 cup of brandy,
½ cup strained (pulp free) orange juice or 2 sliced oranges and zest from one orange
1 or 2 tablespoons of raw sugar or honey, to taste.
3 cinnamon sticks
1 teaspoon of fresh ginger
2 crushed nutmegs
12 cloves.
Combine the liquids in a pot and bring it to warm. Bundle the spices in cheesecloth or a cloth tea bag. Add the spices and simmer on low, don't boil. Run it through a fine-mesh strainer and serve hot. Can be prepared in a crock pot for parties.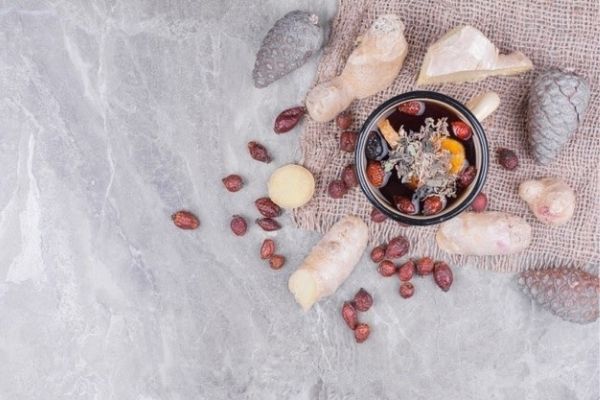 Spicy & Dark Mulled Wine
Spicy & Dark Mulled Wine is a richer, spicier, complex version of a classic mulled wine. Begin with the traditional recipe listed above and add the following ingredients:
1 teaspoon chili powder
1 tablespoon dark dutched cocoa
¼ teaspoon cayenne pepper
¼ teaspoon hot smoked paprika
Anise stars for garnish
Prepare according to the recipe for Mulled Wine. (© courtesy of Chasing Grapes™)
Kir Cocktail ( Vin Blanc Cassis)
The kir is one of the few cocktails that use crème de cassis, a blackcurrant liqueur that acts as a dark fruit sweetener and dresses up any wine wonderfully; it is dark in color with a thick consistency, similar to Chambord. Traditionally made with Burgundian Aligoté, a slightly herbal, light white wine.
½ oz crème de cassis liqueur, natural is best
5 oz Aligoté,
UK Sour
The UK Sour is a beautiful and festive layered cocktail. Essentially, it is a modern twist on a classic sour with the addition of aromatic cinnamon syrup, red wine, and a splash of lemon.
1 ½ oz of single malt
½ oz cinnamon syrup and
A squeeze of lemon.
A dash of the liqueur
A splash of dry red wine
Pre-chill a martini glass and fill halfway with shaved or crushed ice.
Carefully layer the ingredients starting with the single malt. Slowly add the cinnamon syrup, followed by the lemon. Drizzle the apricot liqueur atop the concoction. Finally,gGently float the red wine to preserve the colors. Make sure to pre-fill the serving glasses with ice to retain the two-tone appearance.
Sherries & Ports, Fortified Cocktails
Fino Martini, shaken not stirred
The Fino Martini mirrors the aromatics of a dirty martini but it is lower in alcohol and easier to drink more than one.
2 oz fino sherry
1 oz gin
Splash of dry vermouth
Crushed iced
Add all ingredients to a cocktail shaker and blend well. Pour into a chilled martini glass. Garnish as you would a dirty martini, with olives or onions.
Café Martini
The Café Martini is a lovely pick-me-up or digestif. Its coffee aromatics, lush flavors, and a dash of sweetness, make it a perfect dessert.
1 ½ oz of cold brew coffee or chilled espresso
1 oz dark rum
1 ½ oz tawny port
Crushed ice
Add all ingredients to a cocktail shaker and give it a vigorous shaking. Strain into a chilled martini glass.
Port Negroni
The perennially popular Negroni is a perfect summer cocktail. This tawny twist takes the Negroni into winter as well.
1.5 oz tawny port
1 oz gin
1 oz Campari
½ oz sweet vermouth
Crushed ice
Orange peel and zest
Combine the liquids and ice into a cocktail shaker. Give it a vigorous shake. Strain into a rocks glass filled halfway with ice. Garnish with orange peel and zest. The Port Negroni is delicious straight up as well.
White Port & Tonic (G&T)
White port, while rare, is gaining in popularity. Its aromatics lend themselves well to a modern take on the classic G&T (gin and tonic).
3 oz white port
1 oz gin
6 oz tonic
1 orange slice
2 lemon slices
2 lime slices
Crushed ice
Combine liquids and ice in a cocktail shaker and shake well. Strain into a tall Collins glass filled halfway with crushed ice. Garnish with an orange slice followed by the lemon, then the lime slices. This drink is refreshing in the summer months, but still perfect for a holiday cocktail party.
Smokey Topaz
The Smoky Topaz blends opulent tawny port with smoky, woodsy, mezcal, and añejo tequila for a brawny, aromatic cocktail.
2 ½ oz tawny port
½ oz mezcal
½ oz añejo tequila
Blend the ingredients in a shaker glass. Allow the drink to warm slightly. Pour into a cordial glass. The cocktail doesn't require a garnish, but an orange peel twist can be a lovely addition. (© courtesy of Chasing Grapes™)
Bolero
If a cocktail can be sexy, then the Bolero is just that. It is a beautiful blend of Sherry and spice, perfect for warming up on a cold winter day.
1.25 oz Amontillado
0.75 oz Manzanilla
0.75 oz Ancho Reyes Ancho Chile Liqueur
0.25 oz Midori
Lemon twist
Pour liquids into a shaker glass, add ice, and stir. Allow the beverage to chill. Create a lemon twist with a channel knife over a 6 oz coupe, allowing the oils to express themselves over the inside of the glass. Rub a piece of zest along the rim of the glass, discard the peel after using.
Strain into the coupe and garnish with the lemon twist.
French Toast Flip
The French Toast Flip is the perfect holiday brunch drink with its maple pie spice and cream flavors. It is perfect next to a roaring fireplace with s'mores, great company, or a good book.
1 oz Sweet, Aged Oloroso
1/2 oz Apple Brandy
1/2 oz Scotch Whiskey
1/4 oz St. Elizabeth Allspice Dram
1/2 oz Dark Maple Syrup
2 dashes Fee Brothers Aromatic Bitters
1 whole egg
Garnish with freshly grated cinnamon
Combine ingredients in a cocktail shaker and shake vigorously yet briefly. Add crushed ice and shake vigorously until the drink becomes creamy. Strain into a red wine glass or a cocoa mug. Garnish freshly grated cinnamon.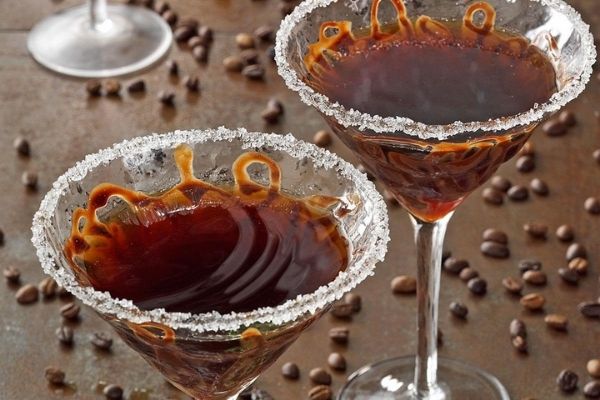 18 Valentino
The Valentino cocktail is a sensual after-dinner indulgence perfect for colder months and longer nights.
1 oz Ruby Red port
1 ½ oz bourbon
1 oz espresso
1 ½ oz heavy cream
⅛ t hazelnut extract
Shaved Honey Mama's Spicy Dark cocoa truffle bar
Freshly grated nutmeg
Crushed ice
Add ice and liquid ingredients to a cocktail shaker. Shake vigorously. Pour into a sugar-rimmed martini glass. Garnish with shaved chocolate and grated nutmeg.
Article Written By:Simone FM Spinner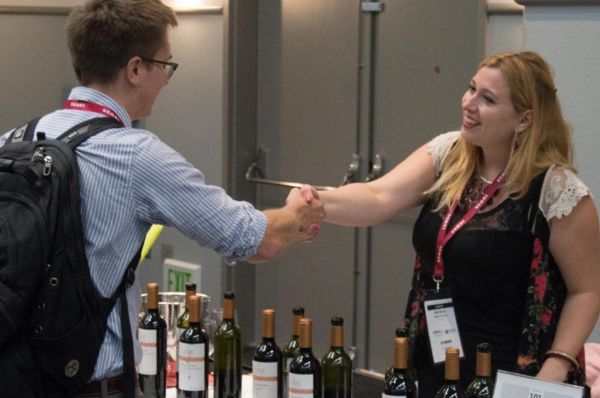 Insights
Building Connections, Expanding Palates, and Elevating Wine Culture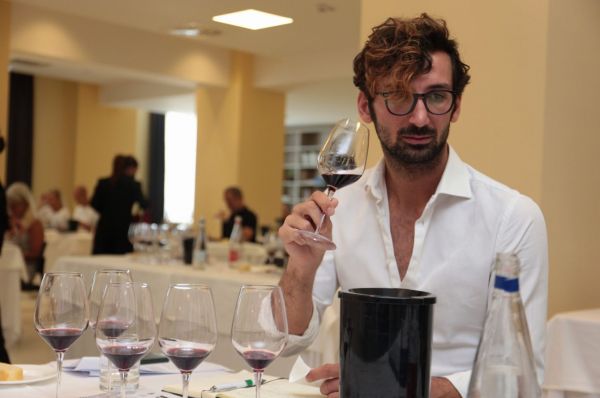 Interviews
"The Ambassador of Wine: A Multilingual Professional with Expertise in Hospitality, Sales, Marketing, and Management."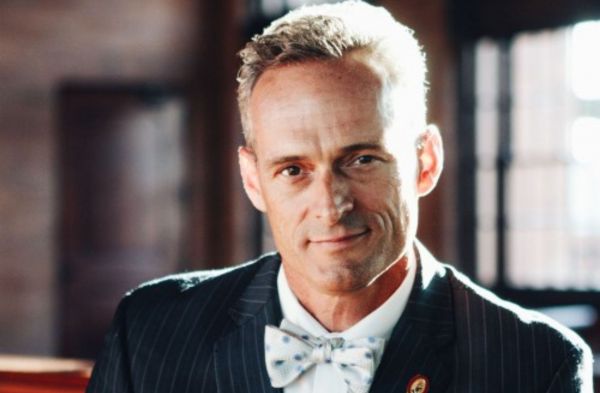 Interviews
Charlie Leary interviews Master Sommelier Ron Edwards of the major fine wine import & distributor Winebow about the company, his job & accomplishments within the fine wine sphere.
South San Francisco Conference Center, 255 South Airport Boulevard, South San Francisco, CA 94080, United States
Register Now
South San Francisco Conference Center, 255 South Airport Boulevard South San Francisco, California
Register Now