Wine Purchasing and Inventory: Monitoring, Systems and Guidelines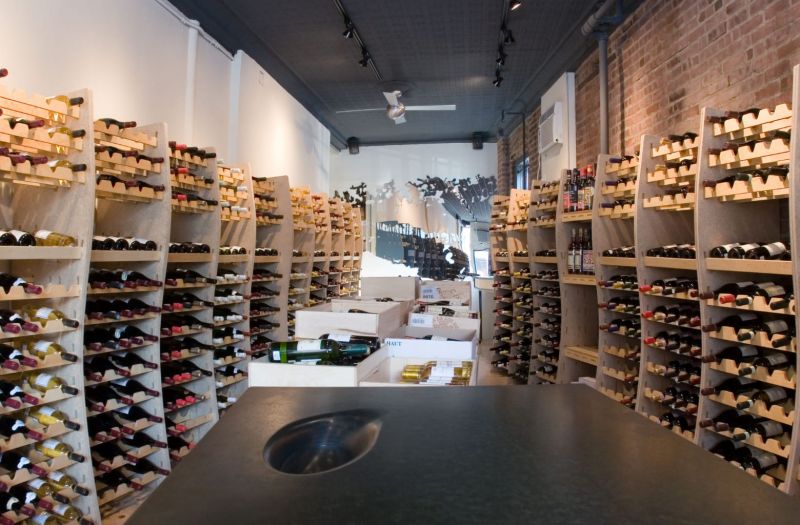 16/11/2020 There are now plenty of wine inventory management systems available – some of them created by sommeliers.
By integrating your wine purchasing and your wine inventory, you can dramatically improve the operation of your restaurant or wine bar. The good news is that there are now plenty of wine inventory management systems available – some of them created by sommeliers – so it's really just a matter of finding a wine inventory management system that works for you. With the right software in place, you will be able to monitor sales patterns and make more informed purchasing decisions, because you will have a near real-time look into your wine inventory at any time.
Monitoring
If you've been using a basic Excel spreadsheet system in the past, you're probably familiar with the key elements of what should be included in an inventory management system. You will want to monitor the origin, variety, vintage and purchase price of any bottle of wine. And you will want to have a running count of how many bottles of a particular wine are in inventory at any time.
But that's really just scratching the surface of what's possible with modern purchasing and inventory systems. For example, many systems enable you to connect your purchasing information with your inventory information. This ensures that you can get the right product at the right price and never run out of your bestselling wines. Moreover, you can send all orders directly to your sales reps, who can then go out and get the wines you need. Furthermore, you will be able to reduce the number of mispriced products deliveries (i.e. cases of wine that cost more than you originally anticipated). You will be able to track outstanding orders, know when they have been received, and automatically add all new bottles to inventory.
As you can see, this streamlined process can dramatically reduce your paperwork. All purchases are automatically recorded and added to inventory, and everything then gets added to your accounting system as well. That way, you can see at a glance how you are performing, which wines are not being replenished effectively, and how every bottle is taken out of inventory impacts your bottom line.
Systems
As a general rule of thumb, it's helpful if the inventory management system is also integrated with your sales software. For example, if it is integrated with your Point of Sale (POS) software, it can automatically pull in daily sales. This is far superior to the manual process of placing wine tags on bottles in your cellar, removing those tags with every sale, and then manually recording those sales at a later date (which might be a few days or a week later!).
Furthermore, systems should be capable of generating daily, weekly and monthly reports that can be used by members of your restaurant management team. For example, reports might show that a particular type of wine is being depleted at a much faster rate than other wines. That, in turn, might lead to discussions about the best way to leverage this encouraging trend, as well as how to ensure a consistent supply of this wine at the most favourable price.
One overlooked function of wine inventory management software is the ability to track lost inventory. This might result from kitchen transfers, from staff education events, from employee purchases, or simply from damaged bottles that cannot be sold. By getting a very firm grasp of lost inventory, you will be in a very good position to improve your overall profit margins. Remember – every bottle of wine that is not sold for the right markup is going to negatively impact your bottom line.
Guidelines
The way you use a wine inventory management system is limited only by your imagination. Some sommeliers, for example, like to keep track of which wines are ready to be uncorked. That way, you will always have a mix of ready-to-drink and storable wines on hand at any moment. And you won't need to make immediate purchases of wines at a price point that might not be advantageous for your restaurant.
[[relatedPurchasesItems-41]]
With some of the wine inventory management systems now being developed by sommeliers, there are even some nice little bells and whistles, such as the ability to auto-generate new wine lists based on items in your inventory. Not only does this save time and energy, but it also eliminates the all-too-common risk of a misspelt name or the wrong vintage being added to the wine list.
While there are obviously a number of very real practical advantages to updating wine purchasing and inventory for the digital era, it does come with the caveat that your wine or beverage director needs to take the time to study all the data and metrics that these systems are creating. By uniting your purchasing, inventory and sales functions, you have a very unique 360-degree look into your business at any time. So, instead of waiting for the end of the month or the end of the quarter to check on how your restaurant's wine program is doing, why not commit to more regular updates? This enables you to make adjustments on the fly.
By being able to spot a new wine trend before it takes off, you will be preparing your restaurant business to capitalize on it as quickly as possible. And you will also get a lot smarter about pricing. For example, if you see that purchase costs for your bestselling by-the-glass wines are starting to trend higher, you will need to act quickly. You have several ways of addressing the issue – you might decide to place larger replenishment orders next time around, in order to lock in more favourable prices; you might decide to boost the sale price of wines offered by the glass; or you may need to re-think which wines should even be part of your by-the-glass program.
With the right wine purchasing and inventory systems in place, you will become smarter and more informed about every aspect of your restaurant's wine program. The purchasing and sales functions will be integrated with your inventory function, leading to a very streamlined process that is updated immediately. The ultimate result is being able to ensure that you are buying the right wines at the right price at the right time. If you are doing that, you will be helping to optimize the profitability of your restaurant's wine program.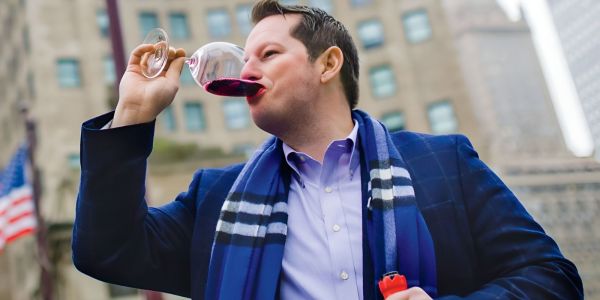 Interviews
Jon McDaniel on what makes a great sommelier, how sommeliers can create effective wine programs and how they can improve wine sales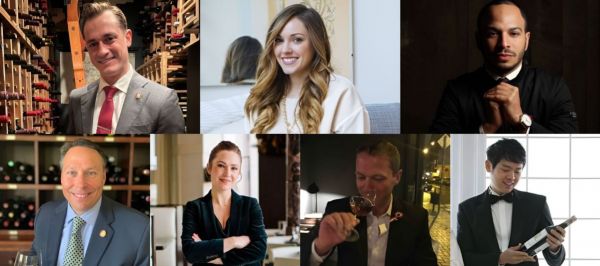 News
Top master sommeliers, sommeliers, wine directors and on-premise buyers of USA will gather in Chicago to judges wines at the 2024 Sommeliers Choice Awards, a leading wine competition benchmarking wines for on-premise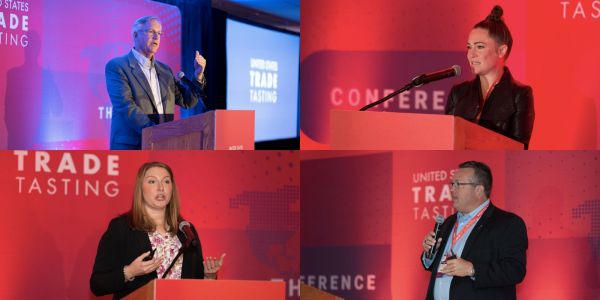 News
Mark Braver, The Fifty/50 Group; Michael E Klauer, Momentum Beverage Team: Jeremy Kruidenier, Wine and Spirits Distributors of Illinois and more take the stage at USATT 2023