New High Quality Guide to Wine Education Programs and Scholarships a Great Value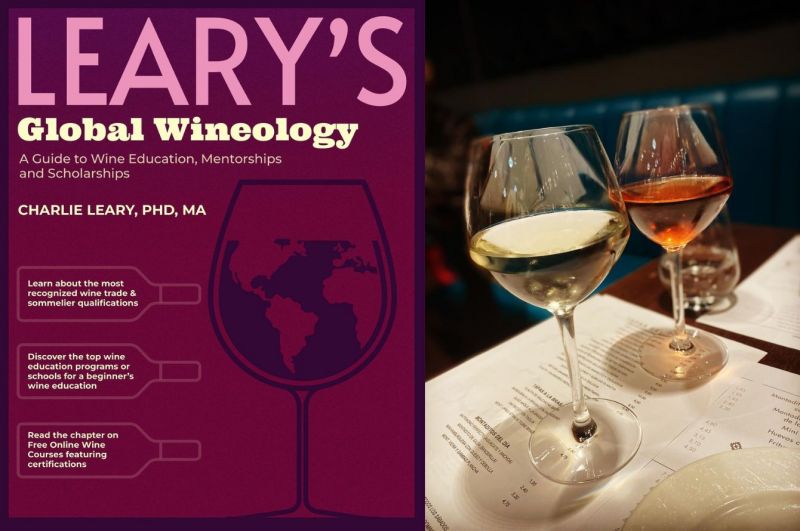 28/11/2022 A new book illuminates the diversity of wine courses, certifications, and degree programs out there, both for in-person and online study. We provide a review of its contents and strengths.
Until now, there existed no complete guide, or any guide, to the plethora of wine study courses in the world. Leary's Global Wineology: A Guide to Wine Education, Mentorships, and Scholarships definitively changes that situation. This book, currently available as an inexpensive eBook with a print edition forthcoming, covers programs and credentials for the wine trade and sommeliers as well as viticulture/enology programs and wine business degrees. It also compiles a description of various scholarship programs and wine industry mentorships. There's even a chapter on free online wine courses with certifications alongside suggestions for particular focus areas, like the wines of Spain, France, or Portugal.
A Complete Guide to Wine Studies
Well researched, Leary's Global Wineology, describes hundreds of wine education options, from short courses to 4-year degree programs, and from Level 1 of the Wine and Spirit Education Trust (WSET) to the vaunted Master of Wine qualification from the Institute of Masters of Wine. This includes many options most have probably never heard of. This is part of the true value of the book to have in one single reference a catalog of wine education, which Leary refers to as wine studies, or "wineology." The $9.99 price for the eBook—currently available on Amazon, Apple Books, Kobo, and Google Books—is well worth it and saves hours or days of online research.
Leary does not claim to be totally comprehensive in this first book, but new expanded editions are planned for each year starting with 2024. One possible drawback is the book does not include website information for the schools and programs, but a 10-second search on Google solves that shortcoming.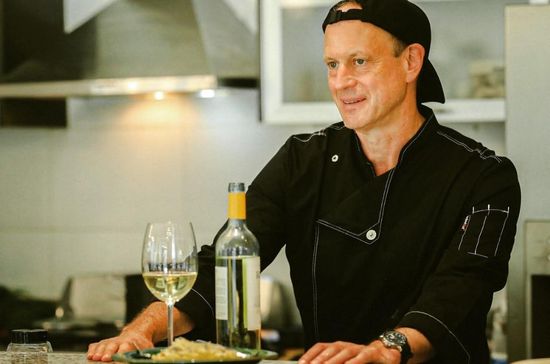 Image: Charlie Leary; Source: Instagram
Chapter Three gives in-depth information about what he calls the "Big Five": the Institute of Masters of Wine, Court of Master Sommeliers, Wine and Spirit Education Trust, Society of Wine Educators, and the Wine Scholar Guild. These will be familiar to anyone studying wine. They are regarded as offering certifications recognized by the international wine world as well as the general public. The next chapter covers other wine studies programs, including independent schools and credentials, like Napa Valley Wine Academy's Oregon Wine Expert. This chapter covers education available in 19 countries, from Argentina to the United States.
The next chapter is entitled Degree Granting Wine Studies, Viticulture, and Enology Programs and it includes 29 schools worldwide, many of them having multiple programs. Chapter Six covers 20 wine business degree programs from Bologna Business School in Italy to Washington State University in the USA. There are well-known wine business programs like Sonoma State University. But have you heard of tiny Linfield University in Oregon and Università di Scienze Gastronomiche di Pollenzo in Italy?
[[relatedPurchasesItems-41]]
Another chapter provides a list of the increasing number of formal wine industry mentorship programs.
The book also highlights specific programs under categories such as:
1) The Best Wine Education Buys of 2023
2) The Three Most Vibrant Scholarship Programs
3) The Top Three Most Recognized & Valuable Wine Trade Qualifications
4) The Top Three Most Recognized & Valuable Sommelier Qualifications
5) The Top Three Schools or Programs for a General Wine Education from the Beginning
For instance, Leary highlights new programs on geo-sensorial wine tasting, a coming trend.
Finally, there are two illuminating interviews, one with a recent viticulture and WSET student and one with David Glancy MS, CWE, the founder of the San Francisco Wine School, as well as a question and answer section.
Beyond Just a Catalog
Leary also has two chapters of analysis. The first traces the history of wine studies in the West, particularly how it developed in the United Kingdom. Leary distinguishes wine education that developed within the "insular" wine industry itself and the evolution of academic programs at universities.
The impetus for standardization of industry qualifications by means of uniform examinations was taken up by the WSET in the sixties, the Court of Master Sommeliers in the seventies, the Society of Wine Educators in the eighties, the Wine Scholar Guild in the 2000s, and it remains today. It's an industry-driven imperative. Improving education and knowledge followed from this, at first oriented towards actual or aspiring employees in the field of wine commerce, but now also attractive to wine writers, business managers, marketing professionals, and the general public. Finally, the "badge of distinction" motivation caused the creation of (self-granted) titles like Master of Wine and Master Sommelier copied from the medieval idea of a "magister" as well as the more contemporary academic qualification of a master's degree but without using the avenue of regulated, third-party accredited academic institutions. This emerged from the wine trade's self-motivated desire for status recognition for accomplishment both from within the trade and from the public in this extremely complex and valuable field.
Leary's discussion extends to issues of equity, accessibility, and diversity in contemporary wine education. He provides an insightful analysis of how we got into our current situation.
The final chapter, therefore, brings to the fore various suggestions for improving wine studies curricula, particularly in the light of some recent scandals (think Court of Master Sommeliers), concern over BIPOC and LGBTQ+ representation, and increasing accessibility and representation of differing perspectives. His chapter on scholarships helps in this effort. Leary believes students should know about the general history of how wine studies developed and that schools should make some changes to what they teach.
The Author
Is Leary qualified to write this book? He is a member of the prestigious Circle of Wine Writers and has serious academic qualifications. He earned his undergraduate degree in history at Kenyon College, magna cum laude, and then Ph.D. & MA degrees, also in history, from Cornell University in Ithaca, New York. He also studied at various other universities, including some online programs, which gives him insight into this format.
Leary reportedly developed and taught the first class on modern Chinese history for Tulane University before becoming a Louisiana-based organic farmer and artisan cheesemaker in the early 1990s. The Guilde Internationale de fromagers inducted him as a member in 1994. He then entered the hospitality industry and operated small hotels and restaurants in the United States, Costa Rica, France, and Canada, where he served as a wine director. His businesses won various accolades including being a finalist in the National Geographic Society's worldwide Geotourism competition in 2009.
In 2016–17, he helped train sommelier students during work placements and around the same time started a vineyard in Spain. He taught culinary and wine classes for tourists in Canada, Costa Rica, and Spain for over seventeen years. In addition the wine writing, he is a freelance editor with a major academic editing service. Leary says he has taken dozens of wine classes, which provides a good basis for writing the book, including with the Napa Valley Wine Academy, Washington State University, Wine Scholar Guild, ICEX, Rioja Wine Academy, California Wine Institute, the Cava Academy, and various other online programs. He is a certified Cava Educator and Expert, Sherry Wine Specialist, and Spanish Wine Specialist.
In terms of being a trained and experienced educator combined with lots of real-world wine expertise, his background is definitely apparent in Leary's Global Wineology. He also previously had his Creole cookbook published by Random House.
Overall, this book is a treasure trove for anyone interested in taking a wine course or pursuing advanced degrees or qualifications in wine. It is thoughtful and thoroughly researched. The price tag under $10 makes it a good value. The eBook format also makes navigation and research a snap.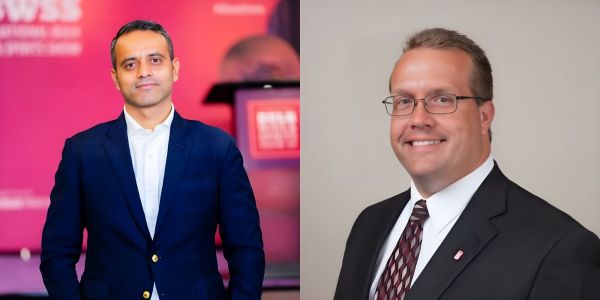 News
Attend this Q&A and insightful session on how beverage brands can develop sales processes to grow on-premise sales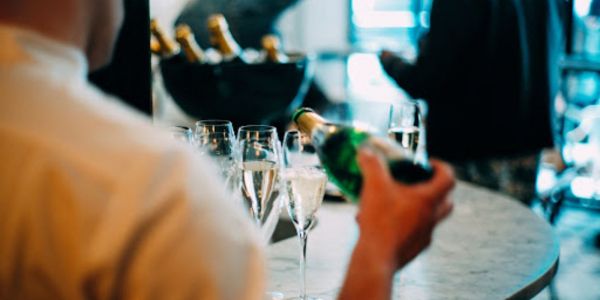 Operations and Management
Nurturing Talent and Expertise: Strategies for Retaining Sommeliers and Wine Waiters in a Challenging Wine Industry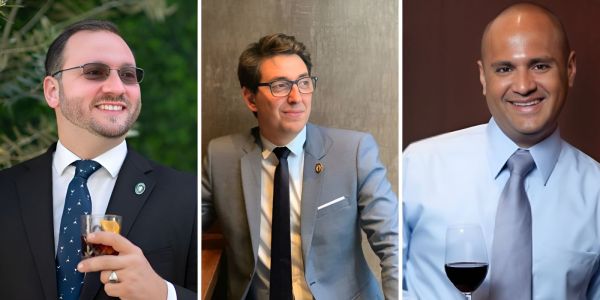 News
Sommeliers Choice Awards is pleased to share that Mark Guillaudeu MS, Jeremy Shanker, and Serafin Alvarado as its judges
South San Francisco Conference Center, 255 South Airport Boulevard, South San Francisco, CA 94080, United States
Register Now