Popping Champagne AYALA's History With Julian Gout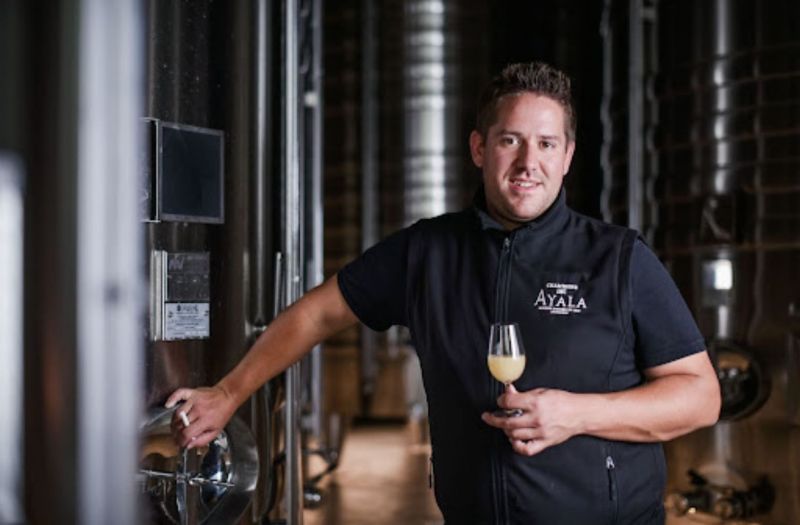 31/05/2022 Vineyard Incharge and Assistant Cellar Master of Champagne AYALA talks about its rich history and various aspects of making fine champagnes.
Julian Gout is in charge of Champagne AYALA's vineyard and assistant to Ayala's Cellar Master, Caroline Latrive. Born and brought up in a winemaking family in France, Julian always had a love for fine wines and had a clear vision to build a career in viticulture and winemaking. He has worked with many champagne houses for more than a decade including Champagne Taittinger, Champagne Jacques Selosse, and Champagne Henri Giraud. His diverse experience in champagne making and his love for fine champagne brought him to Champagne AYALA, where he oversees vineyard management, vinification, and cellar management. Julian is also associated with Societe Jacques Bollinger, a company that manufactures and distributes fine wines and spirits across the globe. Read on to know more about Champagne AYALA and Julian's exciting journey.
[[relatedPurchasesItems-41]]
Tell us a little about yourself. What inspired you to pursue your career in winemaking?
I was born in the vineyard in a family of winegrowers. Since a young age, I have wanted to understand the magic of winemaking and progress in viticulture and winemaking.
What does a typical day look like for you?
There is no routine in this job, every day is different like every vintage. I am Champagne AYALA's Cellar Master's assistant, and in charge of AYALA's vineyard. From the vineyard to the winery and the cellar, we the wine team, are closely working together, we make sure to reveal the beautiful terroirs of Champagne through the vinification process and the blendings.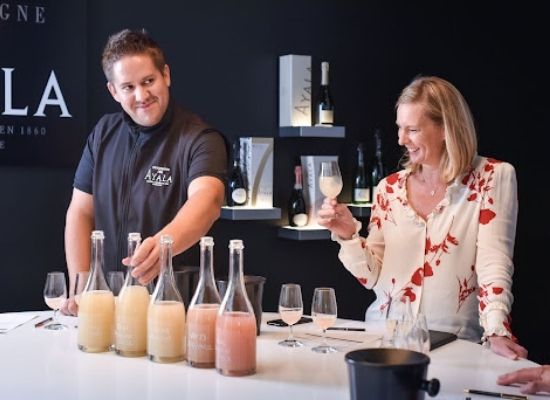 Julian Gout with Caroline Latrive
What's the story behind Champagne Ayala? What makes Champagne Ayala stand out from other champagnes?
Champagne AYALA was founded by Edmond de AYALA in 1860. The house is one of the longest-established champagne Houses. Its incredible history is first of all that of a visionary spirit, with a melodic name from afar. The name AYALA seems to have been custom-made, by chance, for the village of Aÿ, where the House has been located since its creation.
Originally hailing from a Spanish-Basque aristocratic family, Edmond de Ayala came to Aÿ in 1855, with the will to learn the secrets of champagne-making with the Count of Mareuil. His Latin charm and entrepreneurial spirit deeply moved the Count's only daughter, Gabrielle, whom he married in 1858. As a wedding dowry, he received the Château d'Aÿ and its vineyard. This marked the starting point of a great adventure: the House was founded two years later.
Edmond de AYALA always sought to go the extra mile. A pioneer in introducing a drier style, the House had the flair to launch "dry champagne" in 1865, with only 21 g/L. A bold statement at that time, contrasting with the traditional French dosage of more than 150 g/L at the end of the XIXth century.
Founding member of the Syndicat des Grandes Marques in 1882, the young House became a key reference in Champagne. After France, the House continued its growth in England, thanks to Fernand, Edmond's youngest brother, who settled in London in 1863. Close to the British aristocracy and nobility, he established a lasting awareness of the brand, leading to a Royal Warrant in 1908, after the coronation of King Edward VII, whom he knew personally.
The House enjoyed a golden age in the 1920s with an annual production of one million bottles, placing it among the greatest Houses of the times. During the post-war era, the House was led by great men of Champagne, René Chayoux, and Jean-Michel Ducellier, who furthered interprofessional organization, contributing to the development of the appellation.
In 2005, the Bollinger Family acquired the House AYALA to restore the sleeping beauty of Aÿ to its former greatness. The construction of a new winery in 2007 equipped the House with a modern vinification tool, up to the ambition of the wine's quality of Champagne AYALA. Redeployment on the international stage is successfully engaged.
From 2006, Caroline Latrive began to learn the savoir-faire of AYALA, Nicolas Klym's side, before succeeding him as Cellar Master of the House in 2012. At the same time, Hadrien Mouflard was appointed Managing Director, whose mission was to accelerate the development of AYALA in France and internationally. The style of the wines is affirmed with Chardonnay. The brand's identity is entirely re-thought, with the design of new labels inspired by the historical codes of the House. An anesthetic style that is contemporary, graphic, and chiseled.
In 2017, AYALA reached a new symbolic threshold of 1 million bottles sold. This was a genuine renaissance for the house, an acknowledgment of the work accomplished, which was also unanimously recognized by wine professionals.
According to you, what makes a great wine? Where do you draw inspiration from while making a new wine?
The first one and the most important is the selection of the grapes. Without qualitative grapes that come from a good terroir, it is impossible to make an extraordinary wine, maybe just good wine. Then, a good balance between modernity and respect for wine. Modernity for vinification tools, analysis, and science to try to understand what's going on. And respect wine, because you have to step aside from it and just keep the wine in a good atmosphere and wait, patience is key.
Today there are a lot of new methods to make wine, some are interesting, some are more mystic and risky. We have to keep in mind while we make good wine, that it needs to be nicely drinkable.
How do you think the role of a winemaker has evolved over the past ten years?
Winemakers are more and more requested to communicate about their knowledge and winemaking process all over the world. It's a good thing that people get to know more about our expertise but our main focus remains on the wines, to taste, smell, and regularly control the development of them.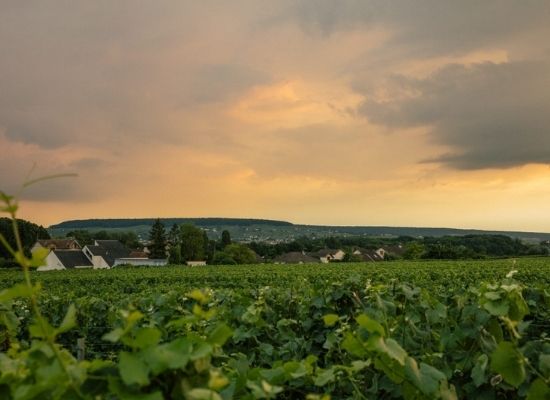 A view of AYALA's beautiful vineyard; Source: Vintus
Tell us about your sourcing and your quality control mechanism.
In Champagne, the sourcing of grapes is very central. At Champagne AYALA we have our own vineyard in Aÿ, Chouilly, Oger, Champvoisy, and Passy-Grigny for a total of 20 hectares. And we have access to a great diversity of crus that come from everywhere in Champagne as our goal is to reflect the richness of terroirs in Champagne in our blendings. To make this possible we have the chance to work with 100 families of winegrowers, a lot of them for a long time. We have a close relationship with them, we work together with confidence.
During the harvest, we spend the whole week in the vineyard to taste the grapes directly on the vine and we talk with the winegrowers to evaluate the best picking date that will give the best acidity/sugar balance for Ayala's signature. We have a close relationship with them, thanks to the small size of our team we are able to develop this unique link and share our passions.
What does your DTC (Direct To Consumer) channel look like? Can you give us a brief overview of it? What are the different avenues of DTC sales for your vineyard?
For 4 years we have been open to visitors and the oenotourism is booming. We propose different versions of visits and tastings during the week and on Saturdays. It is working well, visitors are keen to immerse themselves in the house, it's a great opportunity to share our craftsmanship and let them discover the Champagnes. They have the possibility to purchase directly at our boutique. Then we have our A-list composed of loyal customers and friends with whom we share exclusive offers and invitations.
Which is your favorite wine region outside France and the best wine from that region?
I love Italy, especially Piedmont and Tuscany. I love the Nebbiolo wines, they are typical and there is no wine like this in France. In Tuscany, the Chianti region is magical. I remember visiting Panzano in Chianti at Fontodi House, it was good. On top of the good wine, these regions are also attractive for gastronomy.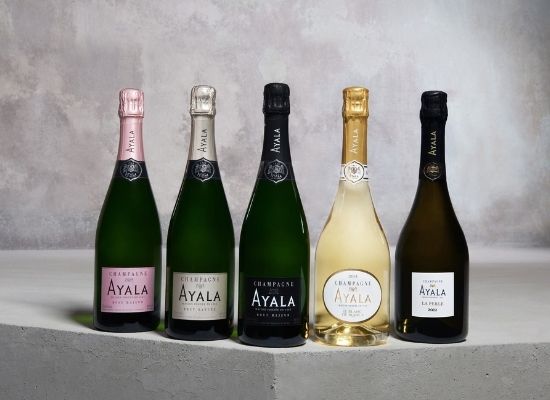 AYALA's Champagne Range; Source: Champagne AYALA
Could you tell us about the different expressions of your wine? What do you consider your flagship wine and why?
At champagne AYALA, blending is an art, and purity is a signature. AYALA's champagnes are appreciated for their precision, finesse, and freshness, they reflect a great purity, combining tension and balance.
The Chardonnay, the iconic grape of the House, holds a central place in the blends. It delicately confers freshness and an airy character to AYALA's wines. The Pinot Noir and the Meunier complement the Chardonnay, to enhance it further and balance it out.
Brut Majeur is our flagship cuvée. A perfect representative of the AYALA style, the Chardonnay reveals here all of its purity and elegance. The same quest for a clean and pure style is expressed through the low dosage and the stainless-steel vat micro-vinification, which ensures that the primary aromas are respected.
It is the Fruit of a unique blend of more than 70 crus of the Champagne region. Each cru, grape variety, and year is isolated in one of our 120 individual stainless-steel vats, enabling us to preserve their integrity and personality.
What are some of the recent upgrades and innovations in terms of technology in the winery?
The environment is a big part of all the discussions. We try to make good wine with fewer things and with the most neutral impact on the earth. It's very interesting and essential.
How do you focus on sustainability while making wines?
At Champagne AYALA, sustainability is a strong focus. We work on all the processes to identify every point of progress for now or for the future. Our vineyard is certified "Viticulture Durable in Champagne" and "Haute Valeur Environnementale". Sustainability is part of every project, we are already doing lots of things in this domain and we have a strong RSE plan for the upcoming years.
For example, on the vinification side, we have inaugurated a new winery in 2017 which allows us to save between 50% to 70% thanks to the thermal inertia under the vineyard. We are also integrating this reflection on all our raw material purchases, for example, all our packagings are recyclable and the bottle dressing is all made in the area.
What is the biggest challenge you face in your role? What is the one tip you would like to give someone who is looking forward to joining the winemaking industry?
Sustainability is the biggest challenge, especially for the vineyard. We now have to make good grapes without pesticides, with an extreme climate (maybe too much rain on one vintage and a heatwave on the next one). The work in the vineyard is more and more tough because we have to intervene more than before.
Could you share some of your favorite food and champagne pairings?
The best one for me is a very simple one, old Parmesan cheese with a drop reduction of balsamic vinegar. It's easy and fantastic.
I also love raw fish like ceviche with a glass of good champagne.
Interviewed By Prithvi Nagpal, Editor & Sommelier, Beverage Trade Network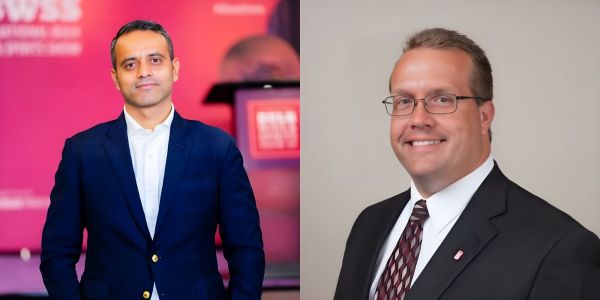 News
Attend this Q&A and insightful session on how beverage brands can develop sales processes to grow on-premise sales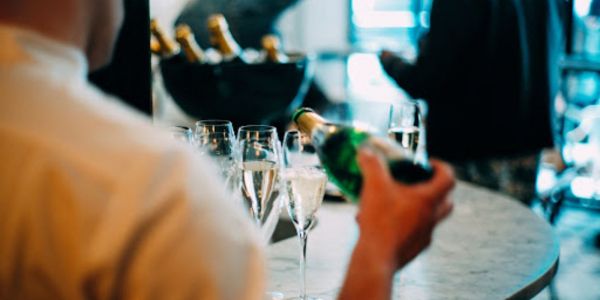 Operations and Management
Nurturing Talent and Expertise: Strategies for Retaining Sommeliers and Wine Waiters in a Challenging Wine Industry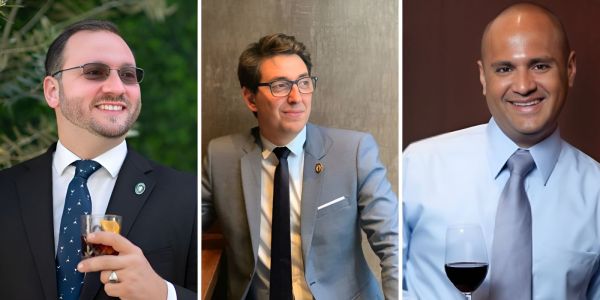 News
Sommeliers Choice Awards is pleased to share that Mark Guillaudeu MS, Jeremy Shanker, and Serafin Alvarado as its judges
South San Francisco Conference Center, 255 South Airport Boulevard, South San Francisco, CA 94080, United States
Register Now