How Wine Brands Can Help Sommeliers Sell More Wine In Their Restaurants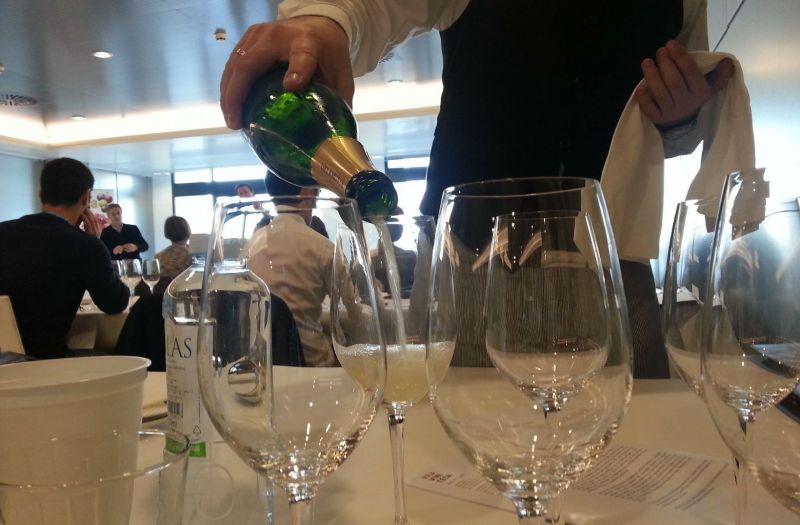 19/08/2019 Here's a closer look at some of the strategies and tactics that wine brands can use to help sommeliers sell more wine in their restaurants.
By working closely with sommeliers, wine brands can help to increase the amount of wine sold in restaurants. Yet, too many wine brands do not take full advantage of this opportunity. Here's a closer look at some of the strategies and tactics that wine brands can use to help sommeliers sell more wine in their restaurants.
1 - Partner on multi-course wine dinners
For sommeliers, one easy way to increase the amount of wine that they sell is by fully maximizing the value of their private dining rooms. And the easiest way to ensure that the private dining room is booked on a regular basis is by partnering with wine brands on multi-course wine dinners. This can really be a win-win for both wine brands and sommeliers since even the best-known wine brands sometimes have a hard time attracting consumer attention for their lesser-known wine varietals.
For example, a California wine brand known for its Cabernet Sauvignon and Pinot Noir could use the wine pairings throughout a multi-course wine dinner to highlight and showcase some of their other wine varieties, such as a sweeter Moscato wine for a dessert wine pairing or a new Shiraz to pair with grilled meats plates. In building out these multi-course wine dinners, sommeliers have plenty of room for creativity, especially if they work with wine brands on a particular theme for the wine dinner. It also gives sommeliers a fantastic reason to reach down deep into some of their best-cellared wines to make a great wine dinner even better.
2 - Partner on restaurant events featuring the winemaker
One way to increase the amount of footfall into a restaurant is by hosting one-of-a-kind events on a regular basis. One such event is a "meet-and-greet" with the winemaker for a particular wine brand. This strategy is particularly effective when a restaurant is looking to highlight the winemaking prowess of a local winemaker. A recent high-profile award, for example, or a recent media article might be all that's needed to turn a relatively unknown winemaker into a local celebrity. Perhaps a local winemaker is leading the charge when it comes to organic or biodynamic wines - that might be a fantastic opportunity for a restaurant to host a special wine education dinner featuring the winemaker on the topic of organic wines.
3 - Offer free staff tastings and other wine education events
In the restaurant business, there is a direct correlation between how much a restaurant staff knows about a particular wine and how much the restaurant sells of that wine. In other words, a knowledgeable server who is able to talk about the unique features of wine is going to sell more wine, over the long run, than a server who only knows the basics (i.e. origin, varietal) of the wine. That's where staff tastings and wine education comes into the picture. Wine brands can play a huge role here, by essentially taking over some of the wine education activities already taking place at the restaurant. Instead of a head sommelier being forced to come up with a program for a night, a wine brand can provide all the details for the wine education event. When it comes time for a sommelier or server to recommend a bottle of wine for the night, having an in-depth knowledge of the wine makes it much easier to recommend the wine from a particular wine brand.
4 - Adapt supply and distribution to the needs of the restaurant
Restaurants count on their wine brand partners for a regular supply of wine in their wine programs. As such, they place particular value on wine brands that are trusted partners when it comes to supplying the right wine at the right time. Many restaurants face storage constraints when it comes to wine, and they particularly value the ability to have a "just-in-time" supply system in place, in which bottles and cases of wine arrive at the right time, instead of building up in the corner of the wine storage area. Thus, anything that wine brands can do to simplify the supply and distribution of wine is going to have huge follow-on implications for the ability to sell more wine.
5 - Provide a dedicated point of contact for the sommelier
At the end of the day, the wine business is a "people business," and relationships matter a lot. Wine brands can ensure that they are top-of-mind for sommeliers by personalizing this relationship as much as possible. And one way to do this is by placing a lot of value on the post-sale relationship. Sommeliers want to feel comfortable that if there are any issues or problems to resolve, that they can literally pick up the phone and reach someone at the wine brand. Thus, the more that wine brands can offer a dedicated point of contact for the sommelier, the more likely that the sommelier will continue to order wine from the winery.
6 - Use social media to supplement restaurant marketing initiatives
Too many wine brands make their digital marketing all about themselves. When they post images or updates on social media, they might post beautiful images of the winery, or a great behind-the-scenes photo of the winemaker at the winery. But what about also posting about themes, topics or issues that are important for the restaurant? At the very least, wine brands can tag restaurants in their photos or use hashtags that are also used by the restaurant. And, of course, any wine dinner or cross-promotional event involving the wine brand and the restaurant also becomes a great opportunity to post a photo of people at the restaurant enjoying bottles of wine. This helps to build word-of-mouth buzz for restaurants and can provide a huge lift when it comes to selling more bottles of wine.
**
There is a multitude of ways that wine brands can partner with restaurants on a year-round basis. With a little creativity and imagination, it's possible to come up with a wide range of new wine marketing initiatives that can help sommeliers sell more wine on a regular basis.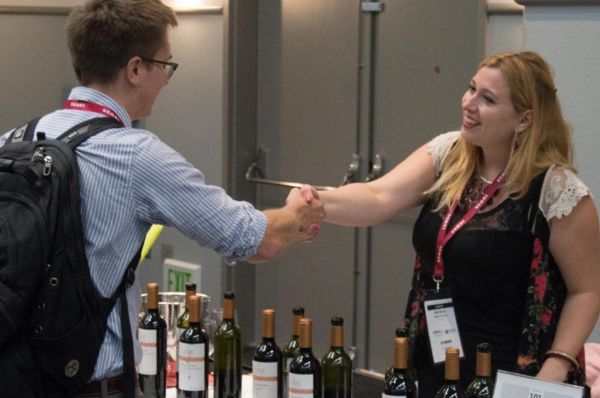 Insights
Building Connections, Expanding Palates, and Elevating Wine Culture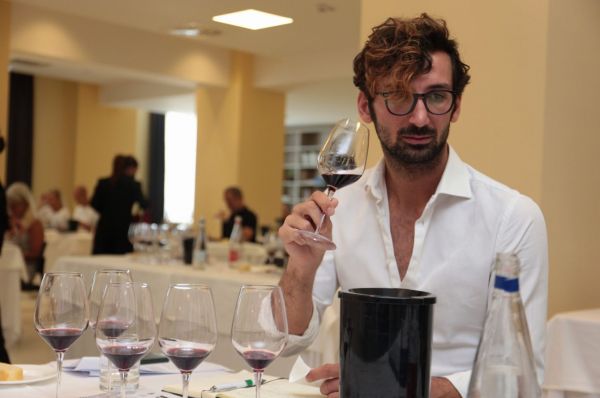 Interviews
"The Ambassador of Wine: A Multilingual Professional with Expertise in Hospitality, Sales, Marketing, and Management."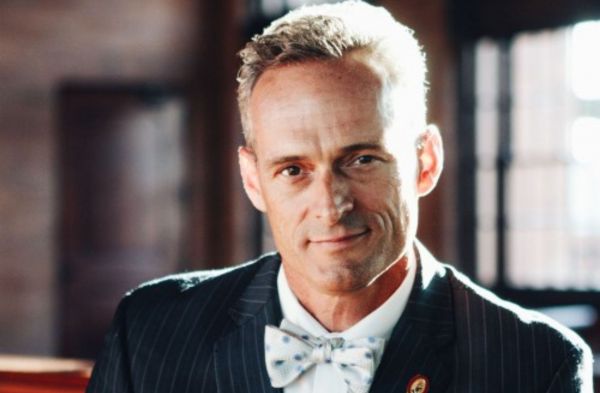 Interviews
Charlie Leary interviews Master Sommelier Ron Edwards of the major fine wine import & distributor Winebow about the company, his job & accomplishments within the fine wine sphere.
South San Francisco Conference Center, 255 South Airport Boulevard, South San Francisco, CA 94080, United States
Register Now
South San Francisco Conference Center, 255 South Airport Boulevard South San Francisco, California
Register Now