Best Wines For Your Customers To Try Out This Summer
01/08/2019 Celebrate the warm and sunny season with these picks that are ideal for sipping on your table whether it is indoors or outdoors.
Let's be honest – wine tastes great during any time of the year. But with the changing seasons, comes the changing preferences in wine. As summer temperatures climb, sipping on some crisp whites, healthy reds and beautifully hued roses paired with some quintessential grilled food is what we are looking for. Here we have put together the ultimate summer wines list that will help you select an ideal wine perfect for any occasion whether you plan on sitting tableside or poolside.
The below-mentioned wines are tasted and rated by our Sommeliers Choice Awards judges. All you have to do now is to select your wines and give them a try, today!
Lot 631
Lot 631 produced by Cameron Hughes Wines is a beautiful pale yellow wine made out of Pinot Gris/ Pinot Grigio. It has aromas of honey, almond, acacia flower, citrus zest, and Asian pear. The Willamette Valley appellation introduces yellow apple and wet stones on the palate and hints of melon with a clean finish that carries a kiss of spice. A classy and elegant white wine features seamlessly at dinner tables and cocktail parties. It has 13.2% of ABV. This wine was awarded a gold medal and "Wine of the Year By Varietal" special category award at the recent 2019 Sommeliers Choice Awards.
Zonin Prosecco
Made out of 100% Glera grapes, Zonin Prosecco, produced by Zonin USA, Inc., has a sophisticated and elegant bouquet which is enhanced by pleasing fruity notes. It is pale, straw yellow in color with subtle green hues. On the palate, it is dry and pleasantly fruity with a fresh, aromatic note on the finish which reveals an abundance of almonds and hints of fresh citrus. It has an ABV of 11% and pairs with a wide selection of dishes: Caprese salad, crab cakes, pan-seared salmon with lemon and basil, chicken pesto with angel hair pasta, or fine desserts.
Estate Viognier
Cline Cellars' Estate Viognier offers rich and distinctive aromas of pears, apricots, orange blossoms, and honeysuckle. It has a blockbuster flavor and full-body mouth-feel. This white wine has 14.5 % ABV. This wine goes perfectly well with spicy stir-fries, curried Thai dishes and grilled fish topped with fruit salsa when served slightly chilled.
Vina Robles 2018 Rose
Produced by Vina Robles Vineyards & Winery, this 2018 Rose is inspired by the refreshing, dry roses of southern France. With its sun-soaked slopes and coastal ambiance, Paso Robles boasts an ideal terroir for echoing the flavor and spirit of this popular Mediterranean wine. On the palate, it has notes of red cherry and pomegranate, with a bouquet of rose petals and finishes on a lively note.
Taraboste
Taraboste produced by Chateau Vartley is a 2015 vintage, made of 70% Cabernet Sauvignon and 30% Merlot. This wine has a pomegranate bouquet, baked with elegant additions of blackcurrant and oriental spices. The intense, yet the velvety taste of the tannins, reminds of dried plums and bitter cherries. Taraboste can be boldly kept in the collection as it has the potential for maturation and subsequent development in glass. With the passing of time, it becomes even more noble, justifying its "Pur Aristocratic" character. It pairs well with lamb, steak and ripened cheeses.
Mitchell Wines
2008 Mitchell McNicol Riesling produced by Red Earth Wines has great cellaring potential. This wine has the line and length to age for a decade or more. The bouquet reveals toast and lemon curd, ginger and wet slate; the palate is generous and sweet-fruited with vibrancy and complexity all playing key roles; long and luscious finish. It matched wonderfully with shellfish and salmon.
Rose et Or
Château Minuty's Rose et Or was recently awarded as "Rose Wine of the Year" at the Sommeliers Choice Awards. This vibrant, expressive rosé that combines zestful aromas with an intense freshness allowing the fruit to fully embody the wine. It has a pale color with translucent reflections. It is sharp on the nose with notes of citrus fruit and white flowers. It has a complex palate with exceptional freshness and finesse offering notes of pink grapefruit and white peach. Pair it with seafood, Asian food, sushi, strawberry and basil salad for delicious food and wine pairing.
Bird in Hand
The 2017 Bird in Hand Shiraz is produced by Bird in Hand. This Shiraz is deep red in color, underpinned by bright purple hues. It is lifted and complex on the nose, it shows notes of raspberry and blueberry with a touch of black pepper, vanilla, and cedar. This wine is medium to full-bodied and elegant with fleshy dark fruit characters, silky tannins and balanced acidity culminating in a long and rewarding finish. It has 14.5% ABV.
Ktima Brintziki Enipeas
This dry white wine produced by Ktima Brintziki comes from the valley of Enipeas and Pissatidos. This Greece beauty has the varietal composition of 70% Roditis and 30% Assyrtiko. On the nose, it has intense floral aromas, with crisp acidity in the mouth and elegant aftertaste. Enipeas is a 2017 vintage.
Leaning Oak Vineyard
The 2016 Leaning Oak Vineyard is produced by T. Berkley Wines of United States. True to its varietal, this lush Cabernet Franc from Napas Los Carneros AVA shows highlights of cherry and red plum. The tannins are soft, almost dark chocolate like, after 15 months aging in French Oak, and the finish retains the slightest hint of pepper and spice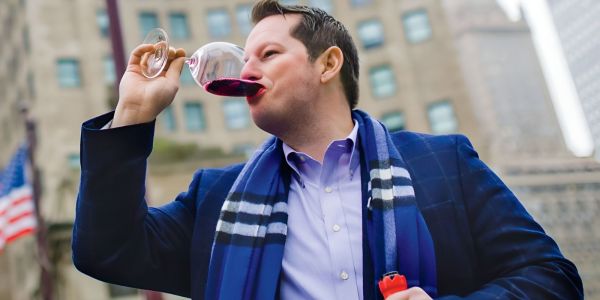 Interviews
Jon McDaniel on what makes a great sommelier, how sommeliers can create effective wine programs and how they can improve wine sales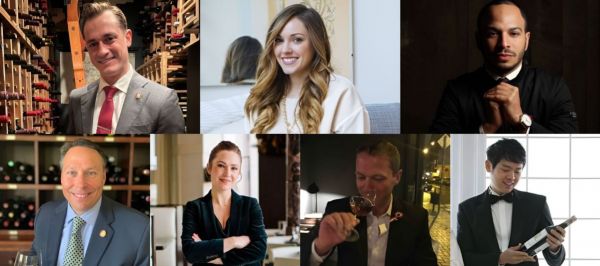 News
Top master sommeliers, sommeliers, wine directors and on-premise buyers of USA will gather in Chicago to judges wines at the 2024 Sommeliers Choice Awards, a leading wine competition benchmarking wines for on-premise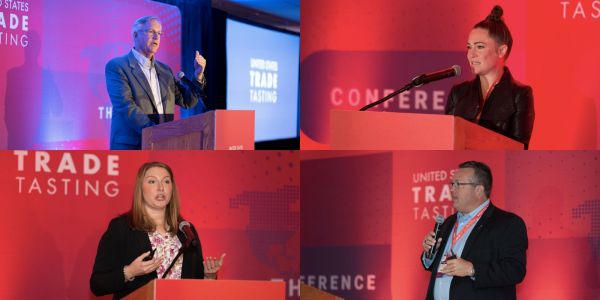 News
Mark Braver, The Fifty/50 Group; Michael E Klauer, Momentum Beverage Team: Jeremy Kruidenier, Wine and Spirits Distributors of Illinois and more take the stage at USATT 2023