FOMO- Making Your Restaurant Famous Through Range Selection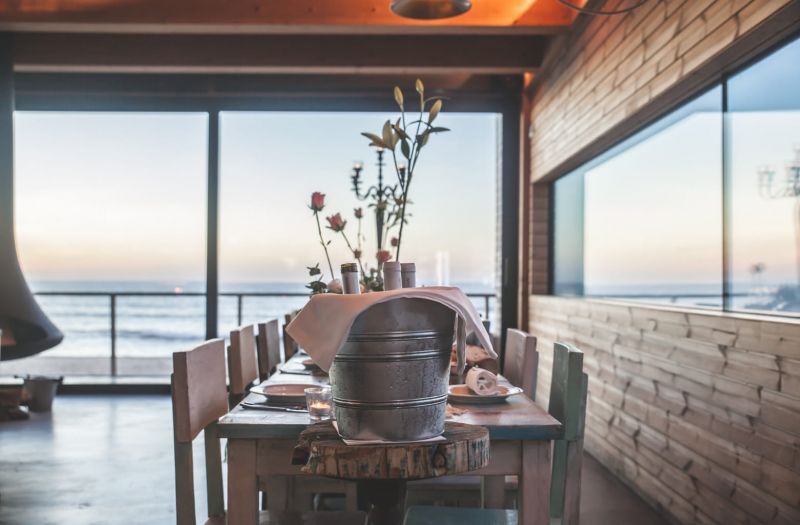 08/02/2019 Exclusivity as a marketing tool can be a game changer in this highly competitive environment.
Range is not just about size, it's about relevance to the restaurant, its clientele and the food served… Exclusivity is more than just the wine and food itself: it's about creating a sense of rarity, scarcity, and fear of missing out (FOMO)…
Originality is the name of the game if a restaurant wants to win out in the highly competitive environment in which most establishments operate.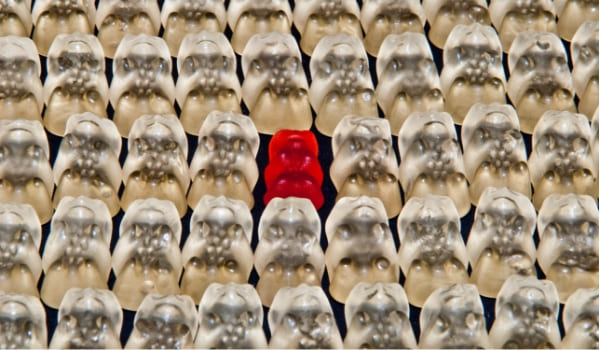 Of course, quality and guest satisfaction are vital ingredients, too, but being different for all the right reasons is a powerful way to beat the competition.
We're focusing on wine programs here and this is an area where it's certainly very possible to be different and carve out a reputation that's good for business by keeping existing clientele (even more) loyal as well as attracting new customers: indeed, half the fun of building a wine list is in offering wines that customers may not be familiar with (there's a serious side to this, too, with the other half of that 'fun' designed to improve bottom line performance).
Originality can be heightened by further developing a sense of exclusivity by marketing means. In marketing terms, restricted supply, or scarcity, and consumer 'fear of missing out' are other ways of describing exclusivity.
To optimize on the opportunity, it's necessary to have a plan: clearly a wine list needs to be taken into account the venue's target audience demographics (such as whether it has a somewhat younger profile that's perhaps more open to new ideas, or whether more traditional, but able to afford a degree of experimentation). Just as importantly, it has to work with the establishment's food offering, so the wine list and the menu each complement the other.
[[relatedPurchasesItems-41]]
Setting a venue apart is not just a question of the length of its wine list, although that certainly can become a point of difference in its own right (think lists containing dozens of pages and 5,000 wines), or, even by creating a specialism in a particular wine region,but it can also come from the breadth and versatility of that list, no matter what its overall size.
People have diverse tastes so it makes sense to reflect these in order that the core of any list covers the gamut of them: so, in white wine terms, a good rule of thumb is that a third of these are more on the crisp and fresh side, a third offer more structure and complexity, richness and body, and the rest cover the range of tastes in between. The same'division by three' in terms of taste profiles goes for core reds, too.
That element of versatility should also extend to pricing, providing a spread of price points with 'something for everyone' – or at least a couple of wines at different price points in each category – is not just an attractive wine list feature, it also makes good business sense. Going further, careful pricing can also promote varied drinking whilst rewarding the brave.
Using pricing as a point of difference, manipulating margins and creating interesting price points, together with the choices made in the wines being listed, can form part of a venue's exclusive positioning. Margin manipulation, looking at the contribution margin rather than the more standard cost of goods sold (COGS) is a potentially powerful promotional tool to create those all important points of difference.
Promoting a venue by running fine wine events where, as a promotional tool, the mark-up over the wholesale cost might be as little as 10 or 20, especially when linked to a top quality multi-dish tasting menu, it's possible that this can actually improve the overall take and bottom line contribution at the same time as gaining a reputation for the restaurant.
As can its by-the-glass program, or wine flight to accompany that tasting menu, by constructing this, at least in part, so it includes a good spread of the core wines, but fine wines where, as a promotional tool, the mark-up over wholesale costs again might only be 10 or 20%.
If these wine choices and their particular price points are time-limited, or part of a restaurant event, perhaps, as an example, tied to a public holiday or a sports event with national interest (it doesn't matter what), then the two key attributes of exclusivity – restricted supply, or scarcity, and FOMO (fear of missing out) – come into play. And people are pretty well always interested in what's different and enjoy being part of something that's deemed to be exclusive.
Whilst a successful wine list needs to be structured so it helps to showcase the skills of the chef and works to heighten the food experience, it can also stand in its own right and play its part in creating the 'personality' of an establishment whose name it bears and help promote its position in the marketplace.
If it's done properly, the wine list will tell the story of the wines as a distillation of history, geography and the culture of a people as much as the passion of the winemaker and how these particular grapes have come to be poured into a glass at the table.
And, done properly, the wine list becomes a reason to visit in its own right and a business-generator if it's presented clearly so it's easy to navigate for a guest and arranged in some logical order.
That listing must absolutely not be done by price so it creates a better chance that guests will look past the 'usual suspects' of Chardonnay and Cabernet Sauvignon and discover another gem from the myriad other varietals and regions: a Sauvignon Blanc from the Loirein France or Marlborough in New Zealand, a Viognier from California, a Riesling from Canada or New York State, a Merlot from Washington State, a Malbec from Argentina, or a Tempranillo from Spain.
Creating a broader perspective and exploring lesser-known players and regions can mean better margins for the restaurateur whilst nevertheless heightening the guest experience and the venue's reputation as an exclusive destination. And focusing on a particular country or country region is another way of creating a point of difference and heightening the sense of exclusivity.
Call it being a bigger fish in a smaller pond, but there's a sense in looking, say, beyond Bordeaux to neighboring Cahors in terms of French wines, and it's the same when it comes to Californian wines. Rather than Napa, Sonoma County is one of California's largest producers of wines, far outproducing the Napa Valley with wines that reflect the wide variety of climate and soil conditions so that cooler climate grapes grow well in certain regions whilst warm climate grapes are more suitable in others.
On the other side of the States, the Finger Lakes Region of New York State, known today for its tasty Rieslings, actually has more than 100 wineries and is the largest wine-producing region in the US east of California.
Whilst Ontario is known for its ice wine, Chardonnay, Riesling and Pinot Noir are also grown throughout the region and the southern portion of Ontario's Okanagan Valley, an extension of the Sonoran desert, produces red wine and the northern area is known for its Riesling, Pinot Blanc, Pinot Gris, Chardonnay, and Gewürztraminer.
Long lists, big producers, renowned wines, or shorter ranges, smaller producers from lesser known regions, allied to strategic marketing programs with intelligent pricing and careful promotions – there's more than one way where range selection can become a stand-out for the restaurant concerned… the wine list can make a considerable contribution in every sense to the fortunes of a restaurant: in reputation as much as commercial success.
**
Alistair Morrell – Editor - SommelierBusiness.com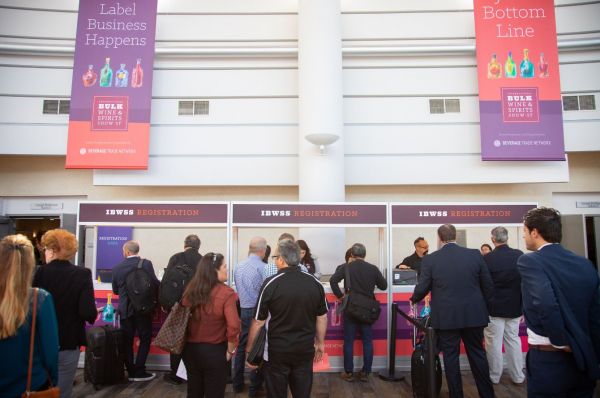 News
IBWSS San Francisco tickets can now be purchased at the official trade show ticket page, and if you buy before March 31, you will also save!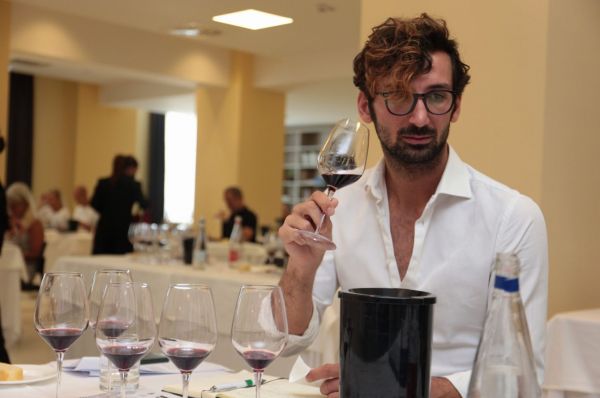 Interviews
"The Ambassador of Wine: A Multilingual Professional with Expertise in Hospitality, Sales, Marketing, and Management."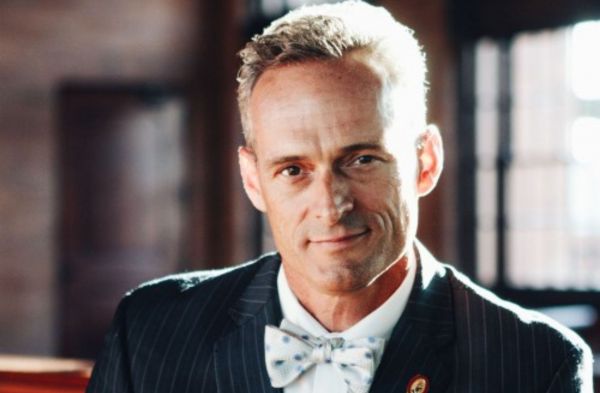 Interviews
Charlie Leary interviews Master Sommelier Ron Edwards of the major fine wine import & distributor Winebow about the company, his job & accomplishments within the fine wine sphere.