Classic Napa Cabernet Sauvignon For Your Wine List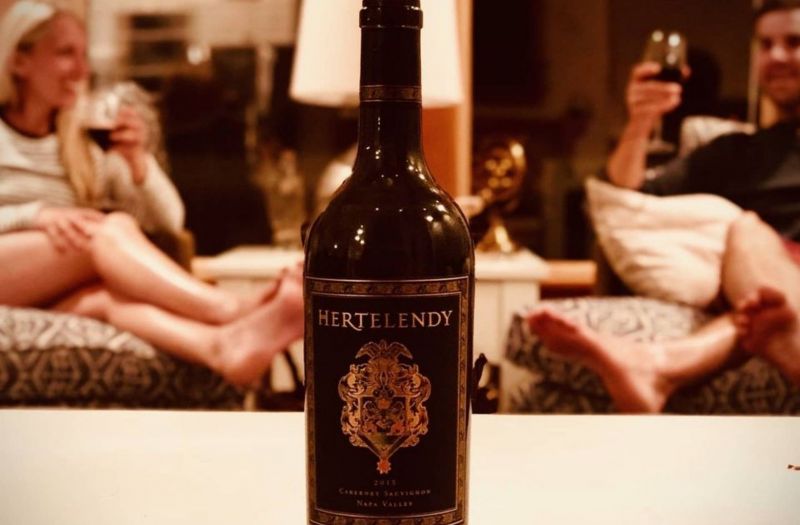 14/09/2020 Hertelendy Vineyards specializes in producing Bordeaux varietals from premium mountain fruit.
The history of Hertelendy wines represent our Old World family tradition over several centuries. From 18th-century vineyards in Slovakia to Great-Uncle Gábor Hertelendy in Hungary to today – these traditions have been reborn in the New World with quality vintage selections from the Napa Valley to bridge both sides of the Atlantic.
Hertelendy Vineyards specializes in producing Bordeaux varietals from premium mountain fruit, including Oakville, Pritchard Hill, Howell Mountain, Atlas Peak, Coombsville, and our very own 4+ acre Crystal Springs mountainside 1365 ft elevation "Rockwell Ridge" estate vineyard (35 ft below the Howell Mountain AVA) planted in 1993. We also produce a Russian River Valley Chardonnay from the legendary Ritchie Vineyard. With a limited annual production of 1000 cases, our focus is producing wines of exceptional quality.
Founder and Vintner Ralph Hertelendy and winemaking consultant Phillip Corallo-Titus create wines that meet in the middle of their styles, birthing beautiful compromising expressions that wouldn't otherwise have been made. They have formed a symbiotic relationship over the years, and continue to push the envelope with their winemaking techniques in the pursuit towards elegance, complexity, and winemaking perfection.


Since our 2016 launch, we are honored and humbled to have been well received so quickly by the wine community festooned with awards (Gold at Texsom, Double Gold, Best in Class at Sunset International Wine Competition) and ratings (consistently between 95-99 points by the world's most influential critics). With each harvest, we strive to handcraft the most balanced wine that expresses the unique character and complexity of our terroir. In our winemaking practices, we adhere to the "Rome wasn't built in a day" philosophy. Our red wines typically barrel age for 23 months, our whites barrel age for 19 months, and all wines are aged another 6 months in bottle before it's poured in your glass. That makes our total process from vine to table 2.5 years of the utmost care and detailed attention. We believe wine is liquid art, and we hope you appreciate our masterpiece.
Signature Mountain Blend won 87 points and Cabernet Sauvignon won 93 points at the Sommeliers Choice Awards.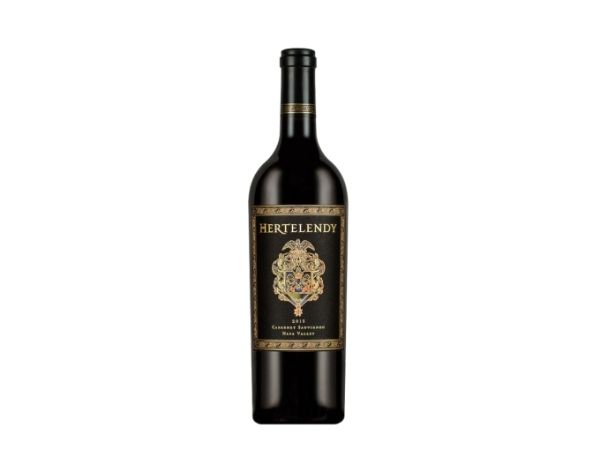 2015 Cabernet Sauvignon
On July 14, 2017, after two entire days of master blending, vintner Ralph was quoted as saying: "This 2015 Cabernet Sauvignon is as if Chateau Mouton-Rothschild and Chateau Montrose had a baby, but with the opulence of Napa Valley style!" This Cabernet Sauvignon has a wonderfully playful symbiotic relationship between Mayacama valley floor character and Vaca mountainous structure, culminating in more complex character and refined elegance than the 2014 Cabernet Sauvignon.
Some notable aromas on the bouquet include fresh roasted coffee, blackcurrant, crème de cassis, luxardo cherries, perfume, fresh violet petals, dark cherry liqueur, and hints of forest floor, sage, freshly cut cedar chips, with an intriguing musky nuance. Upon entering the palate, oodles of dark fruit, blackcurrant, cassis, fresh rose petals, water chestnuts, and subtle hints of licorice expand into a luscious, long-lasting espresso crème brûlée finish.
The mesmerizing complexities between the balanced, full-body character interlaced with the structured yet velvety tannins may cause frisson with certain individuals. Proceed with delight! Mother Nature in 2015 was not very nice to us, but evidently, this was a blessing in disguise. We experienced another drought year, shatter in the spring, and a heat wave with temperatures over 100° late in the season. Even with the atypical growing period, 2015 was yet another epic Napa Valley vintage where the stars aligned for us. Although we lost approximately 35% of our total yield due to shatter, the final fruit quality was SUPERB - and has created the best wine we have ever made!
After waiting three years on a wait list, in 2015 we were also very fortunate to obtain First Growth fruit out of Oakville (adjacent to a very famous, iconic Napa Valley winery who charges $1000+ per bottle) to blend together with our ultra premium Howell Mountain, Atlas Peak, Pritchard Hill, and Silverado Bench fruit. We barrel-aged all five Bordeaux varietals in 90% new French and Hungarian oak for 23-months, adding elegant, balanced structure without overpowering the essence of the unique terroir.
Furthermore, in 2015, we hired Andrew Opatz as our vineyard manager for our Rockwell Ridge estate vineyard on Howell Mountain and he immediately got to work improving the vineyard. Varietal Composition: 77% Cabernet Sauvignon, 7% Petit Verdot, 7% Malbec, 6% Cabernet Franc & 3% Merlot 706 Cases Produced
Tasting Notes
"Hertelendy's inky purple-black colored 2015 Cabernet Sauvignon has a lifted blackberry and cassis nose with nuances of cedar, tobacco and bouquet garni plus scents of chargrilled meat and truffles. Medium to full-bodied, with good concentration in the mouth and firm, fine-grained tannins, it's expressive and youthful with a long finish." — Lisa Perrotti-Brown MW, Robert Parker Wine Advocate, 96 Points
Ratings
"The 2015 Cabernet Sauvignon is also inky purple in color and offers a high-class bouquet of crème de cassis, vanilla bean, white flowers, blueberries and incense. It's full-bodied, deep, multi-dimensional and elegant on the palate, with fine, fine tannin and awesome purity of fruit." — Jeb Dunnuck, 96 Points
Awards
Gold Winner at TEXSOM. Gold Winner at Sunset International Wine Competition. Gold Winner at the Sommeliers Choice Awards.
Other Notes
"The 2015 Hertelendy Cabernet Sauvignon is sourced from multiple vineyards including Howell Mountain, Atlas Peak, Pritchard Hill, and Silverado Bench fruit and the first vintage to include the Oakville fruit which they have been on a waiting list to obtain for 3 years.
The wine itself is absolutely fantastic, as it displays a dark, inky color, with aromas of fresh ripe blackberries and dark currants that come together with spices, fresh violets, loam, hints of wild herbs and dark chocolate all taking shape. Full-bodied with a gorgeous rich, opulent texture, supported by muscular, yet beautifully polished tannins. Deep and concentrated, with layer upon layer of ripe dark fruits, spices and mocha nuances which envelope the palate. It continues to impress all the way through the multidimensional finish, where everything comes together seamlessly with remarkable length.
A hedonistic wine, which is simply delicious now, yet should continue to provide many years of pleasure. An absolutely amazing effort from Ralph Hertelendy and Phillip Corallo-Titus on this outstanding wine." — International Wine Report, 96 Points.
Sommeliers and wine directors looking to add these wines can contact the winery directly.
Hertelendy Vineyards, LLC 2471 Solano Ave., STE 213 Napa, CA 94558 510.MAX.WINE (510-629-9463) info@hertelendy.com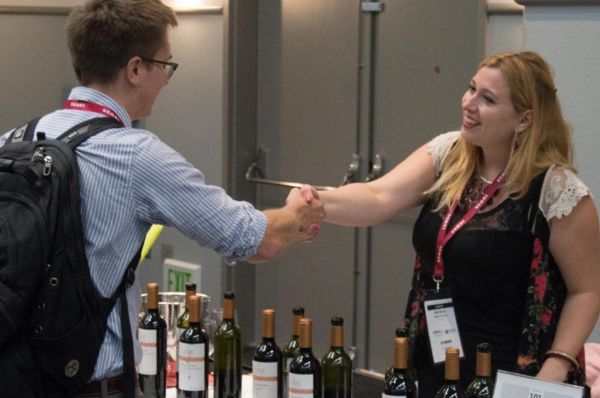 Insights
Building Connections, Expanding Palates, and Elevating Wine Culture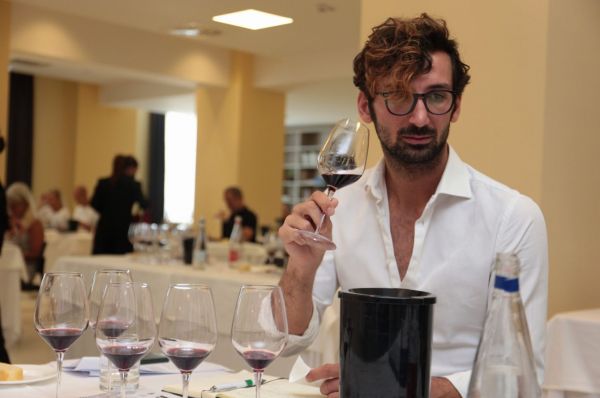 Interviews
"The Ambassador of Wine: A Multilingual Professional with Expertise in Hospitality, Sales, Marketing, and Management."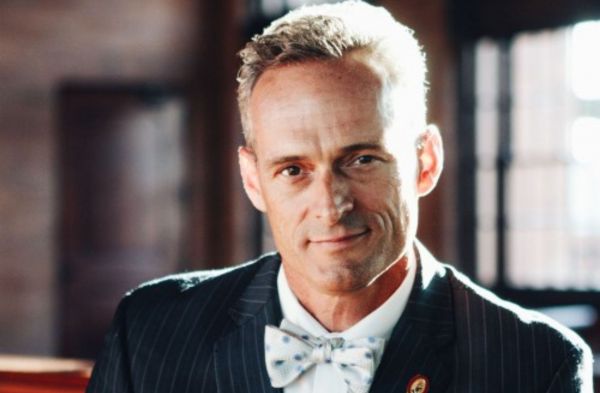 Interviews
Charlie Leary interviews Master Sommelier Ron Edwards of the major fine wine import & distributor Winebow about the company, his job & accomplishments within the fine wine sphere.
South San Francisco Conference Center, 255 South Airport Boulevard, South San Francisco, CA 94080, United States
Register Now
South San Francisco Conference Center, 255 South Airport Boulevard South San Francisco, California
Register Now