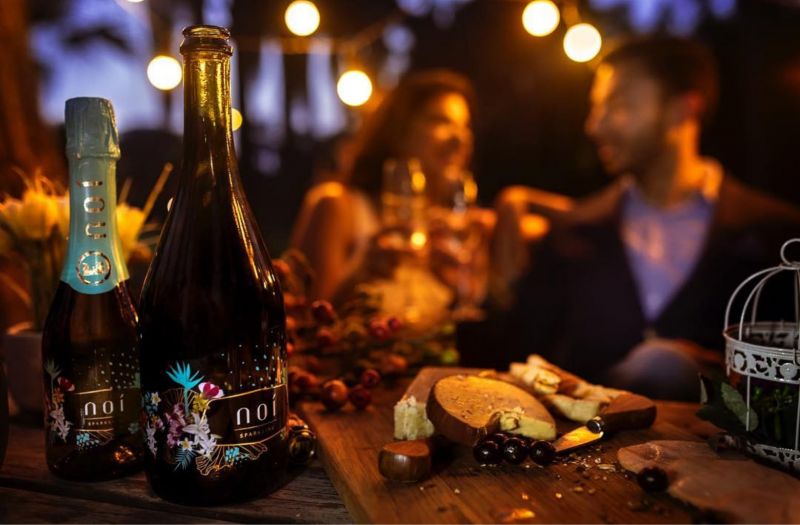 10/01/2019 India is home to just shy of 100 wineries with vast plantings of iconic French, Italian and Spanish varietals.
For various reasons including religion, prohibition-imposed dry states (in Gujarat, Kerala, Bihar, Nagaland, Manipur and Lakshadweep), climate, phylloxera louse and simply the country's taste for hard spirits, India has never seen a substantial amount of domestically produced wines. However, various classically trained winemakers and industry vets still have their fingers firmly on the pulse seeing India's Mediterranean climate and soil as an un-tapped haven for quality viticulture.
India is home to just shy of 100 wineries with vast plantings of iconic French, Italian and Spanish varietals. Coined India's wine capital, Nashik Valley is India's answer to Napa and Bordeaux, producing 80% of the country's wine. The maritime influenced climate is located 170 km north of Mumbai in the ancient, holy state of Maharashtra in Western India, boarding the Arabian Sea.
[[relatedPurchasesItems-41]]
From a winemaking standpoint, production here does present challenges including the monsoonal seasons and warm climate. Vine canopy pruning (twice per season), as well as spraying, are big components in reducing mildew risk. Further afield, high heat and humidity in the far eastern half of the country limit viticultural activity entirely.
Nashik Valley

Rajeev Samant is one example of an Indian native travelling abroad (Stanford, California) to learn the craft of western winemaking and thereafter returning back to the motherland. Sula Vineyards located on the banks of Godavari River lies in the heart of Nashik. Sula will soon celebrate the 20th anniversary of their Méthode Traditionelle sparkling "Sula Brut" proving the dry and temperate conditions of India are no obstacle for producing outstanding Indian wine. Sula's Blanc de Noirs (RRP: $7.80 USD) combines 70% Pinot Noir with small batch parcels of Syrah, Chenin Blanc and Chardonnay forming enticing layers of pear, passion fruit and bright lemon sherbet. "A wine to add freshness to the deep and complex flavours of Indian cuisine," says Samant.
Other wineries such as Charosa Vineyards and Fratelli Vineyards to name some of the finest, followed in the footsteps of Sula, establishing vineyards and facilities in Nashik, Maharashtra following the turn of the century, all with western-style craftsmanship at the helm.
Charosa produces a quaint portfolio including their famous tropical and mineral-rich Sauvignon Blanc as well as their Tempranillo that critics believe should have Rioja shaking in its boots. Serious sophistication.
Fratelli Vineyards is an Italian inspired operation overseen by notable Tuscan winemaker Piero Masi et al. Masi and his team, produce arguably one of the best red wines in the country - "Sette". This Sangiovese and Cabernet Sauvignon blend from inland Akluj, Solapur had veteran wine expert Steven Spurrier eager for a collaboration, the two teaming up for what would become the small batch but very affordable M/S wines (60:20:20 Sangio, CS and Syrah "M/S Red" & 80:20 Chardonnay and Sauvignon Blanc "M/S White") (RRP: $16.99 USD)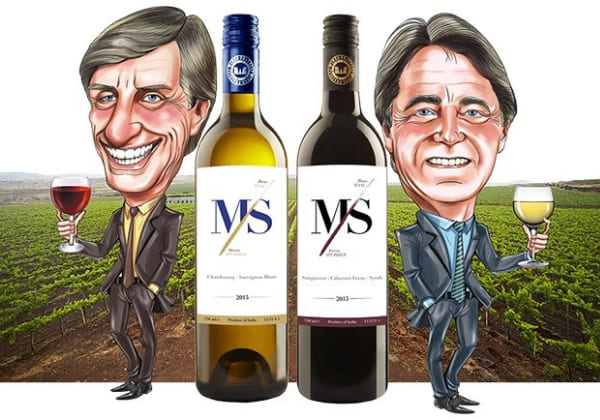 By 2013 Moët Hennessey had caught the wind. LVMH's expert consultant winemaker Dr Tony Jordan and his global team collaborated to establish their sixth daughter Maison of parent Champagne company Moët & Chandon. "Nashik's crisp air and fertile soil make an ideal terroir to produce exceptional, balanced sparkling wines," says Jordan. The team produce a Chenin dominant Chandon Brut and Shiraz / Syrah expression of Brut Rosé. (RRP: $19.00)
Nandi Hills
Further south in the state of Karnataka, 40 kilometres north of Bangalore, the landscape is also dotted with sloping green hillsides atop precious limestone abundant soil. The Nandi hills produce significantly less volume than Nashik. Nonetheless, wines from Nandi Hills are distinct, displaying greater acid balance, earthiness and aromatic appeal. Nandi benefits from a cooler climate allowing long, slow ripening.
Food Pairing
Butter Chicken (or Murgh Makhani) is decadent, and certainly, one to share. Seeing the cooler months roll in in California I can't help but seek out winter warming dishes. Best thing is this isn't a slow cooker dish, so you can bang this together in under 45 minutes. This recipe blends sweet, tangy, hot and vibrant aromatics that are so ballistic they'll rock your world! We're going to skewer and broil the diced chicken thighs for 25 minutes lending the most gnarly char for serious depth of flavour and attitude. Best of all, they're going to remain juicy and tender! What a treat.
Prep time 25 minutes | Cooking time: 25 minutes | Marinate Day Before | Serves 4
Ingredients:
- 1 lb boneless chicken thighs, cut in 2" x 2" dice
For the thigh marinade
- 4 garlic cloves
- 1-inch ginger, peeled
- ½ green chilli, seeds remaining (to your taste)
- ½ cup low-fat Greek yoghurt
- 2 tbsp chickpea flour
- 2 tsp smoky Kashmiri chilli powder
- 2 tsp whole cumin seeds
- 1 tsp whole cilantro seed (or coriander seed)
- ½ tsp ground cinnamon
- 1 lime, juice and zest
1. In an electric coffee grinder (or mortar and pestle) pulverize garlic, ginger and green chilli. Combine with Greek yoghurt, chickpea flour, lime and all spices. Mix well. Coat diced chicken thighs in the marinade, massaging in well to tenderize, place 4-5 thigh pieces on each skewer, cover with cling film and refrigerate overnight. Primo!
2. When ready to serve, remove thighs from the refrigerator and let sit for 30 minutes bring to room temperature. Ignite the broiler and preheat to 390º (190ºC) and grill skewers for 20-25 minutes, or until internal temperature of 165º (75ºC) and blackened at the edges.
For the gravy
- 2 tbsp unsalted butter, melted
- ½ inch ginger, peeled and finely grated
- ½ green chilli, cut lengthways, seeded
- ½ cassia bark quill
- 4-5 cloves, whole
- 6-8 cardamom pods, whole, crushed, seeds remaining
- ½ white onion, finely diced
- 1 tin tomato paste (small 3oz/ 90g tin)
- 1 tbsp Kashmiri power, heaped
- 1 tbsp cilantro (or coriander) powder
- 2 cups double cream (or full-fat coconut milk)
- 1 tbsp honey
- 1 sprig fresh cilantro
- ½ tsp salt
- ½ lemon
1. In a large saucepan, melt butter. Add ginger, chilli. cassia bark, cloves and cardamom and sauté on medium-high heat until fragrant.
2. Add chopped onion and sweat until translucent (take your time, don't brown it, slow "sweating" will bring out the sweetness to onions you never knew existed). Add tomato paste and all spices, stirring to not burn. Add cream and reduce heat to a simmer. Finally, finish butter gravy with honey, fresh cilantro, salt and lemon to add liveliness.
Note: make this gravy and store in an airtight container in the fridge and it will only intensify in flavour. When ready to serve, bring gravy to a simmer and add char broiled curry chicken thighs.
Gather your finest company and please enjoy this other-worldly comfort dish. If Indian Nashik sparkling or Chenin Blanc is out of reach, find the closest thing with some fruit forwardness, maybe a whisper of off-dry character or extra dosage to cool the hum of this mildly spiced curry. Indian born wine expert Rajat Parr tends to believe that "wines that we think would naturally pair well such as Champagne or Pinot Noir, can easily be lost alongside Indian flavours" suggesting alternatives such as demi-sec sparkling and pétillant naturels. Off-dry South African or Loire Chenin Blanc, German Spåtlese Riesling (such as '99 Dr Wagner - Somm Select) or Paso Robles Mourvèdre (Tablas Creek Vineyard, yum!) would all provide super pleasant drinking.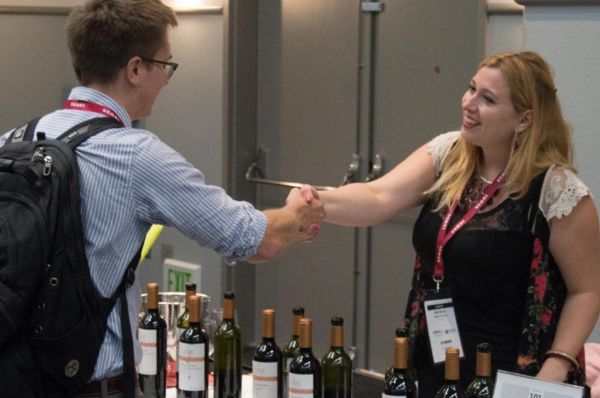 Insights
Building Connections, Expanding Palates, and Elevating Wine Culture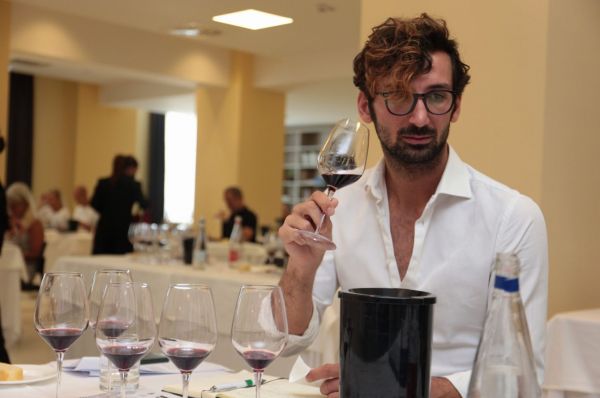 Interviews
"The Ambassador of Wine: A Multilingual Professional with Expertise in Hospitality, Sales, Marketing, and Management."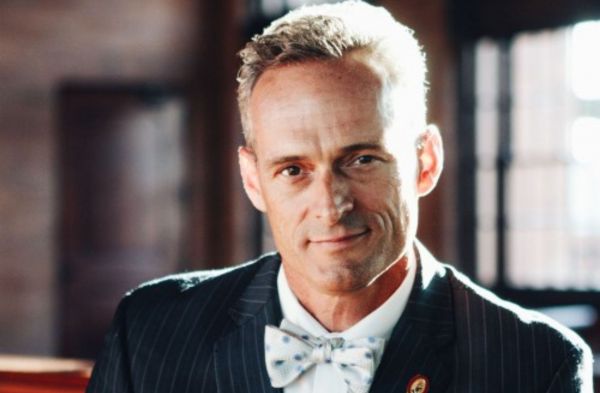 Interviews
Charlie Leary interviews Master Sommelier Ron Edwards of the major fine wine import & distributor Winebow about the company, his job & accomplishments within the fine wine sphere.
South San Francisco Conference Center, 255 South Airport Boulevard, South San Francisco, CA 94080, United States
Register Now
South San Francisco Conference Center, 255 South Airport Boulevard South San Francisco, California
Register Now