Back to Vinology: The Best University Wine Courses Around The World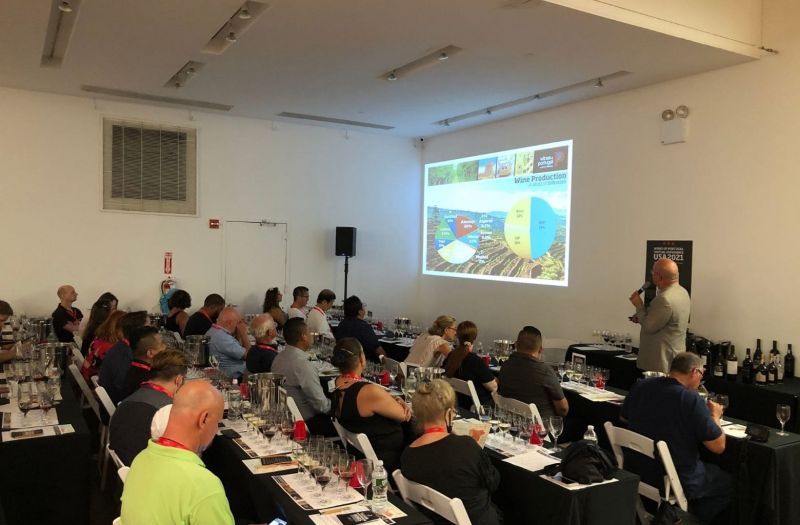 22/10/2021 Vinology, the scientific study of wines and winemaking, is increasingly gaining the interest of consumers as well as the industry. This article looks at five universities around the world that offer professional courses in all things wine.
It is believed that one can learn a lot about a person based on the wine they love. But what if you want to learn more about the wine itself? While it is encouraged that you try and learn on the go from sommeliers at your favorite bar and enthusiasts in your network, the industry has shown time and again that there is more to the business of wine than just the swirl in your glass. What if we told you that you could go to a business school to learn more about winemaking, wine managing, and wine marketing? Here are some global university courses for sommeliers and enthusiasts alike
Burgundy School of Business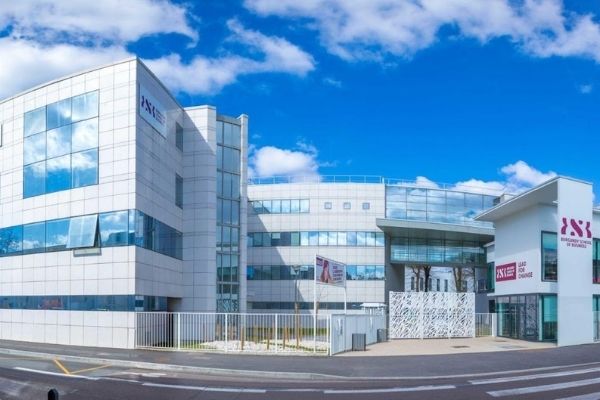 Burgundy School of Business Campus, Dijon. Source: BSB Website
Burgundy School of Business is a private school based in Dijon, France. Founded in 1899, it is a member of the network of French Grandes écoles. It has a dedicated School of Wine & Spirits that provides three cutting-edge courses from a campus surrounded by 29,000 hectares of vineyards which are over 2,000 years old.
The school offers an MBA in Wine & Spirits, an MSc in Wine Management, and a Specialized Masters in International Trade in Wines and Spirits, which is taught exclusively in French. The Specialized Masters in International Wine & Spirits Business is the longest-standing international program ranked number 1 in France and number 3 in the world. Taught 100% in English, the MSc and the MBA are both taught full-time over 18 months with global exposure and international internships. The MBA coursework includes Strategic Management, Law, Career and Leadership, International Markets and Distribution, Product Knowledge, and Innovation. The MSc offers an insight into Wine & Spirits Fundamentals, Wine & Spirits Management, and Practical's.
Sonoma State University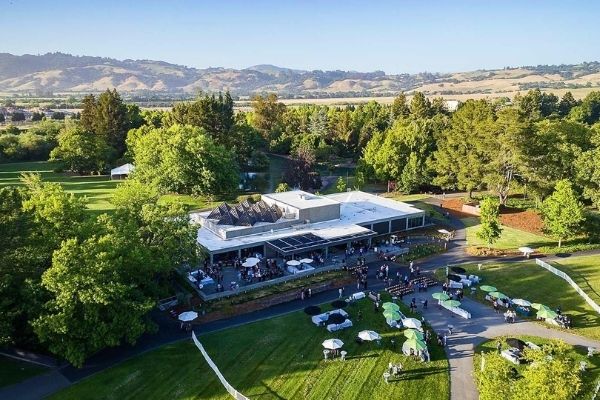 Sonoma State University Campus, Sonoma County. Source: Jak Wonderly
Sonoma State University is a public university in Sonoma County, California. With an acceptance rate of 91%, Sonoma State University offers multiple courses in the domain of Wine Business. In 1996, a partnership was established between the School of Business and Economics at Sonoma State University and the wine industry, which led to the foundation of the Wine Business Institute. This institute provides opportunities for revolutionary research that aims at the betterment of the industry and its best practices through its competitive and holistic curriculum.
The Wine Business Institute offers part-time and full-time certification as well as degrees both online and in-person. The Executive Wine MBA at Sonoma State University is the United States' first Executive MBA focused on the business of wine. The duration of this Executive Wine MBA is 18 months. They also offer a professional MBA in Wine Business (12 Months full-time, 24 months part-time).
KEDGE Wine School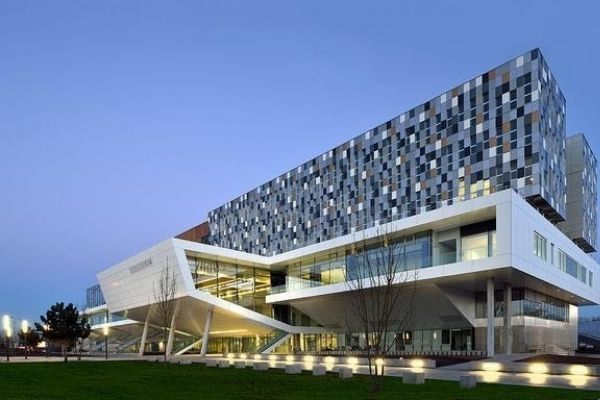 KEDGE Wine School Campus, Bordeaux. Source: EHL website
KEGDE is a Triple Accredited French business school and Grande École with a merger between two French business schools: Bordeaux Ecole de Management and Euromed Management. Under this umbrella rests the reputed KEDGE Wine School that provides two Master of Science programs in Wine management. The KEDGE Wine School is based in Bordeaux, a city celebrated by oenologists around the world.
The MSc in Wine and Spirits Management is aimed at introducing learners to the product as well as the global marketplace. This 18-month full-time program includes modules like Wine Economics, Climate change & sustainable solutions, Wine & Spirits Marketing, Export Strategy, Financial Analysis, Supply Chain & Operations Management, Strategic Management Entrepreneurship, and Wine & Spirits Law. The MSc in Wine & Hospitality Management is delivered by the KEDGE Wine School in collaboration with Ecole Hôtelière de Lausanne (EHL).
This 18-month MSc includes modules like Wine Economics, Wine Markets, Wine Distribution Channels & Negotiations with Distributors, Restaurant Economics, Sommelier & Wine Cellar Management, Hospitality Economics, Wine & Hospitality: CSR and Sustainability, Valuation of wine assets, Investment Strategies in Wine, and Strategic Wine & Hospitality Marketing. Both the MSc also make mandatory frequent field trips and study tours, International internship opportunities, as well as a thesis defense.
The Hong Kong Polytechnic University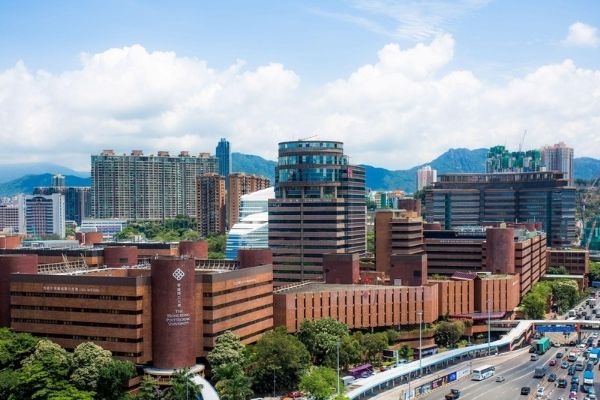 Hong Kong Polytechnic University, Hung Hom. Source: BachelorStudies Website
The Hong Kong Polytechnic University is a public university in Hung Hom, Hong Kong. With a strong focus on research, this University is one of the eight government-funded degree-granting institutions in Hong Kong. The School of Hospitality and Tourism at the Hong Kong Polytechnic University offers a competitive Master of Science (MSc) and Postgraduate Diploma (PgD) program in International Wine Management.
Both of these courses are designed to create industry leaders and researchers in the international market who could go on to lead the wine and hospitality industry in the future. While providing insights into global markets, this course also introduces learners to the wine consumer markets in Asia as well as Mainland China that are believed to be complex and fastest growing wine markets in the world. The MSc Program in International Wine Management is targeted at professionals with some practical knowledge in the industry who could benefit from intensive coursework.
This program has a duration of 18 months or 36 months and is offered in a mixed-mode that can be completed both full-time or part-time.
University of California, Davis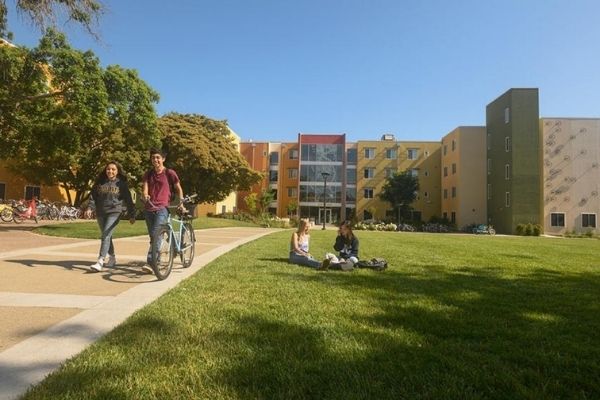 University of California, Davis Campus Source: UC Davis Website
The University of California, Davis is a Public Ivy university and one of the ten campuses of the University of California system. Winemaking Certificate Program is a series of five certificate courses offered under the UC Davis Continuing and Professional Education initiative. These courses are meant for novices and oenophiles alike and can be pursued from anywhere in the world as it is completely online.
Created for the interactive, web-based environment, this certificate course is an international program designed in collaboration between industry experts and UC Davis faculty. It combines academic expertise with real-world application. The five courses under this program include Introduction to Wine and Winemaking, Wine Production, Quality Control, and Analysis in Winemaking, Viticulture for Winemakers, and Wine Stability and Sensory Analysis.
While the program is designed for Winemakers, some courses from the curriculum lean towards business and appreciation. These can be taken individually based on the learner's interest and will still amount towards certification.
Article Written by: Prithvi Nagpal – Editor & Sommelier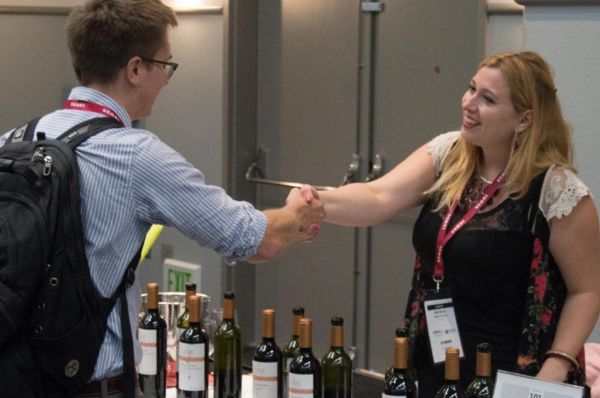 Insights
Building Connections, Expanding Palates, and Elevating Wine Culture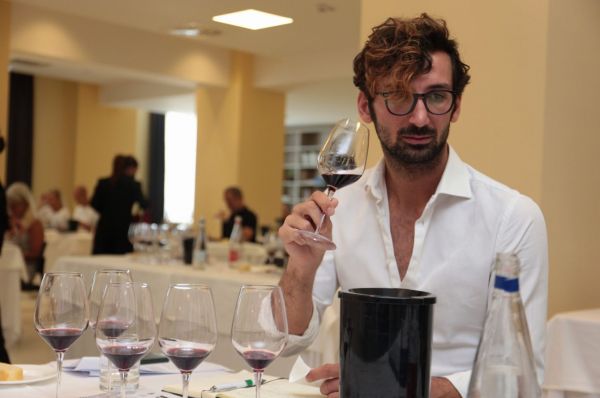 Interviews
"The Ambassador of Wine: A Multilingual Professional with Expertise in Hospitality, Sales, Marketing, and Management."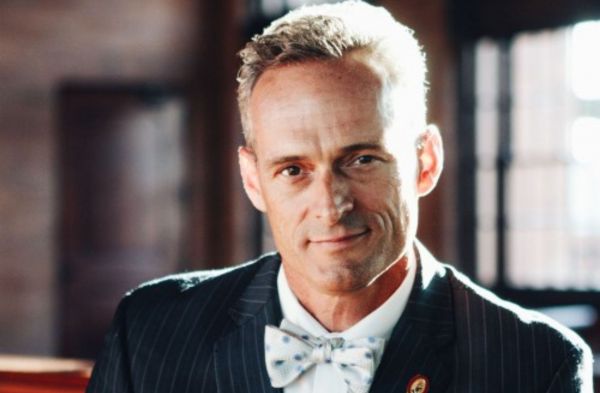 Interviews
Charlie Leary interviews Master Sommelier Ron Edwards of the major fine wine import & distributor Winebow about the company, his job & accomplishments within the fine wine sphere.
South San Francisco Conference Center, 255 South Airport Boulevard, South San Francisco, CA 94080, United States
Register Now
South San Francisco Conference Center, 255 South Airport Boulevard South San Francisco, California
Register Now