Wine Books We Recommend For Every Aspiring Sommelier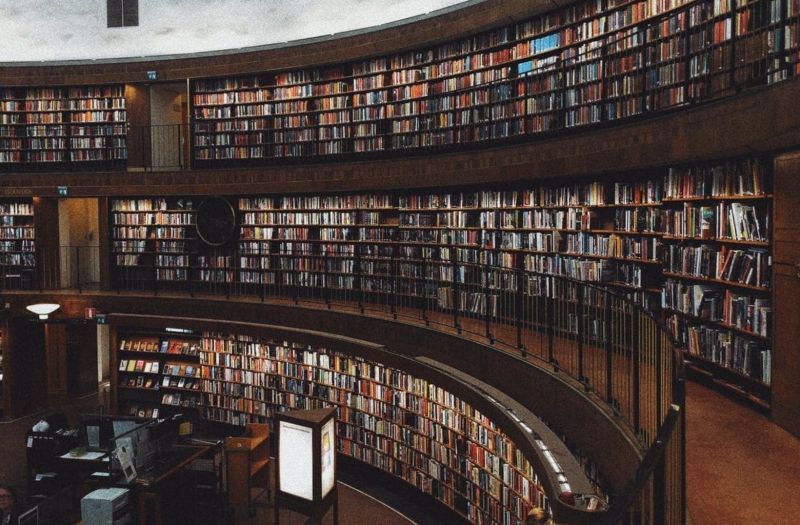 15/12/2021 From different wine regions of the world to a wide variety of grapes grown in these regions and the wines made from them, these books are the access to your never-ending wine knowledge.
Like all sommeliers mention "Never stop tasting" similarly never stop learning about wine. The knowledge about wines is vast and there is always something to learn every time you come across a new bottle of wine and taste it. If you are passionate about learning the various aspects of wine and enjoy being around people, start by studying about wine and tasting them.
To become a sommelier, it is just not enough to taste wines and know the right tasting notes but also knowing everything about the grape varieties and why the wine is so acidic. It is also about recommending the right wine to your guest with the dish they are eating. Thus, it is important to have the right knowledge and the passion to learn about it. We have curated a list of these super informative wine books, in no particular order, which can guide you in learning everything about the world of wine.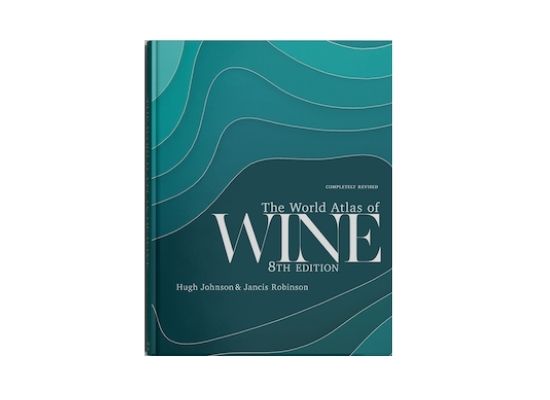 Price: $65 Buy here
2020 James Beard Award Winner, the World Atlas of Wine is one of the essential wine reference books. From beautiful maps of the regions to spectacular photography, it has everything to help you learn about the world of wine. It offers in-depth explanations about the origins and characteristics of different grape varieties grown around the world. Recognised and suggested by all wine critics, this is one book that every aspiring sommelier should get their hands on.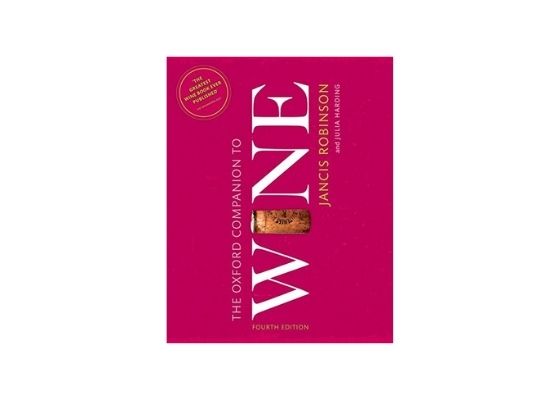 Price: $56 Buy here
Having received major book awards including the James Beard Award, this book is referred to as 'The Holy Grail' by somms. It is the best-researched book with an in-depth analysis of grape cultivation, fermentation processes and a lot more. It is packed with information that may be too complex for an amateur but once you get into the world of wine, this would be your go-to reference book. With contributions by more than 180 famous wine writers and specialists, it is recommended by every wine expert. The new edition incorporates more wine producers as well as biodynamic and natural wines.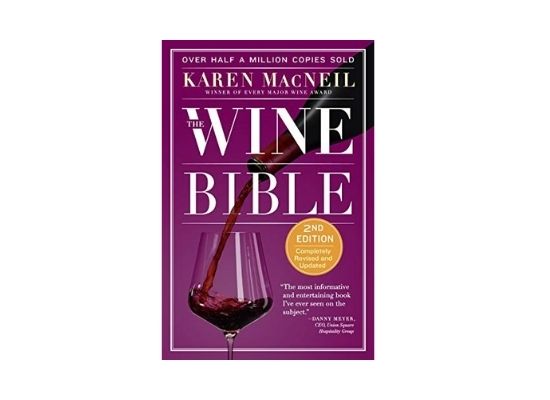 Price: $19 Buy here
One of the best-sellers in the US, this book is used by almost every educational institution. The book is comprehensive, informative and entertaining and is a good recommendation for every pro and amateur. From the secrets of professional wine tasters to expanding your wine tasting vocabulary, this book offers a lively course that grounds the readers in the fundamentals of wine. As the name suggests, the Wine Bible offers all the information about the world's most captivating beverage including how to buy, store and serve it to match wine with food.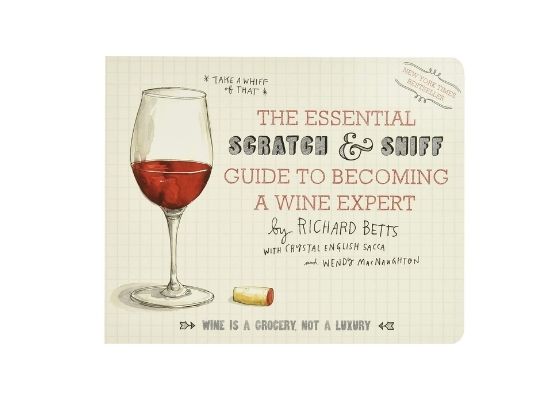 Price: $23 Buy here
The most interesting wine book by one of the most renowned Master Sommeliers Richard Betts, this is a 22 pages book filled with different aromas of the wine. The book lets you scratch, sniff, and experience the different aromas of the wine. The book portrays the basic components of wine to smell and illustrates them humorously and adds a fun element in learning the wine fundamentals. This is a very interesting book for sommeliers as it lets you understand the difference between Syrah and Sangiovese.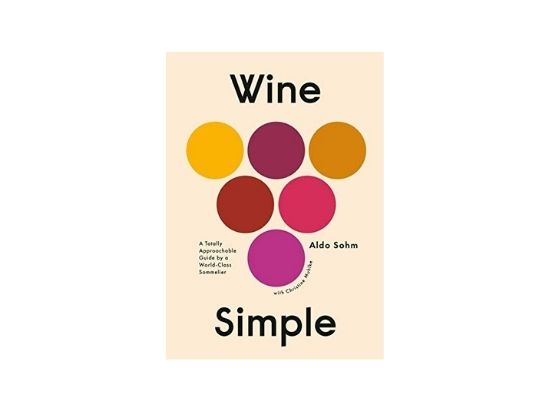 Price: $12 Buy here
Named one of the Best Cookbooks of the Year, this simple guide is written by one of the most respected and lauded sommeliers. The book has confidence-building infographics and illustrations. It is filled with easy to absorb information about key varietals and winemaking regions. Packed with strong opinions about wine, it helps you in shaping your own opinions about different wines. The book helps you take your wine knowledge to a next level by evolving your palate with the help of techniques that help you build a flavor library. Overall it is a guide that builds curiosity to taste with confidence, drink boldly and dive fearlessly into the world of wine.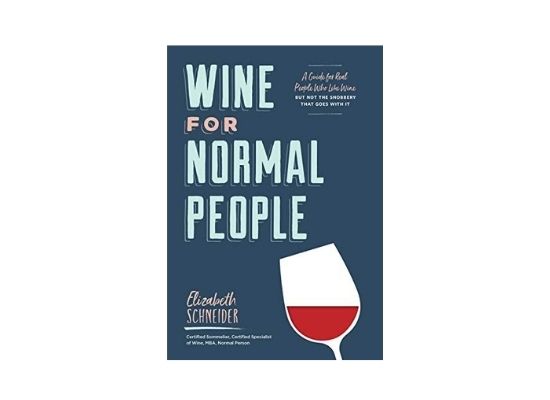 Price: $19 Buy here
Wine for Normal People is a straightforward guide to everything you want to know about wines. A highly comprehensive and approachable book, it is filled with non-snobby vocabulary. From teaching you how to read a wine label to how to buy wine, it is a go-to book for people who want to know more about becoming a sommelier. Filled with interesting charts, maps, and lists, it is an easy-to-read book and provides tips on how to smell, swirl and taste wine.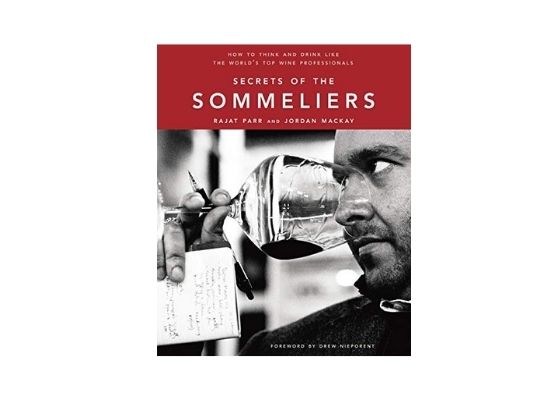 Price: $35 Buy here
Authors Rajat Parr and Jordan Mackay offer an insider look into the world of sommeliers. The book has been able to provide a changed culture and inspired a lot of young sommeliers. It gives insights into how people in the industry think and opinions from very famous wine directors. With rare mindsets, expanded expertise, and best stories shared by the sommeliers, it provides practical examples about questions that somms have to answer every day. The book gives engaging knowledge about tasting and serving wine, an approach to securing hard-to-find bottles at a good price, and understanding value sweet spots among the many regions.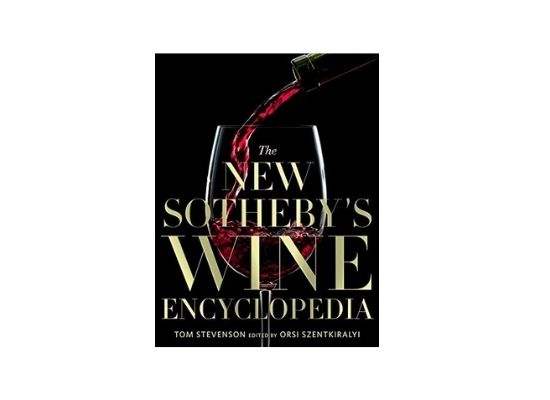 Price: $42 Buy here
One of the most comprehensive and up-to-date wine books in the world, Sotheby's Wine Encyclopedia provides the most recent trends in the dynamic world of wine written by experts. It highlights the regions and climates of the world that produce the best vintages with stunning illustrations along with superb photos and maps. From every part of the world, each page educates about flavor notes, vineyard profiles, tasting room guides, and the grapes know-how. The book is packed with expert sommelier tips, thousands of recommendations for the latest and greatest wines along with the history, culture, geographic regions and taste of vintages around the globe. Overall, it is a great book for anyone looking to become a wine expert.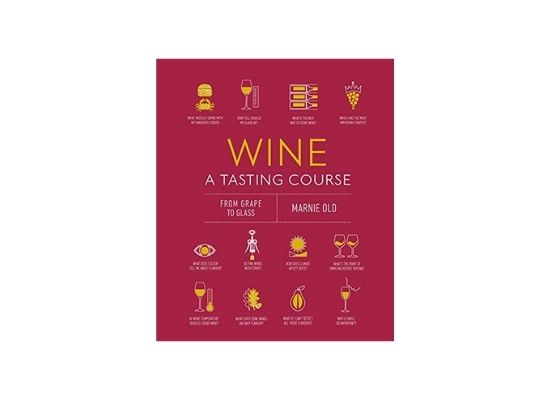 Price: $21 Buy here
The ultimate course for wine lovers, Marnie's book helps in building your confidence to buy wines and drink wines that you will enjoy. The book helps you to delve into and expand your palate in your own time and at your own pace. It provides a fresh take on the world of wine and debunks wine-snob myths. It provides a visual tour of various wine styles and helps the readers to build connections between wines. Overall, the structure of this book helps people in approaching wine the right way and learning it interactively.
Price: $14 Buy here
The book offers everything to know about the fruit of the vine. From the terroirs to the grape varieties across the globe, the book breaks down the complex bouquets of winemaking and tasting into ways that are easy to understand. The book describes the reason behind the different aromas of the wine, the color of the grapes and a lot more about the world of wine. It discusses the nuances of different types of grapes and everything you need to know to grow your love for wine. Overall, it is a great guide for a beginner who is looking to enter the world of wine and understand it in depth.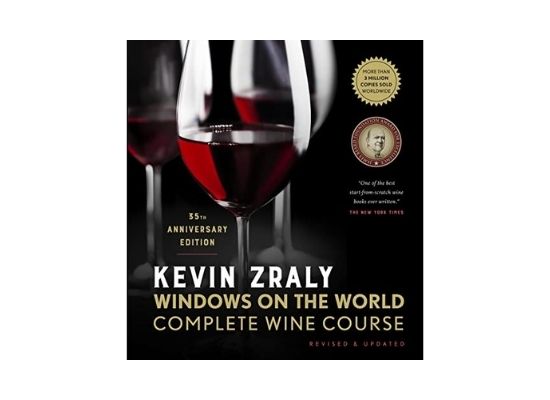 Price: $28 Buy here
Winner of the James Beard Lifetime Achievement Award, Kevin Zraly unfolds the mysteries of wine in this book. The book enables you to perceive and appreciate wine through entertaining and informative stories which make you feel like an expert. It explains everything from understanding the alcohol content of a particular grape variety to newly discovered varietals that make you want to taste more and more wines. Debunking the aspects of winemaking techniques, styles of wines and a lot more through an engrossing style of teaching.
The book is packed with quizzes to make the learners curious, spectacular maps of every region, stunning photos, descriptive infographics and 800 best value wines. Overall, the book helps you understand various aspects of the world of wine through guided tastings of the best wines.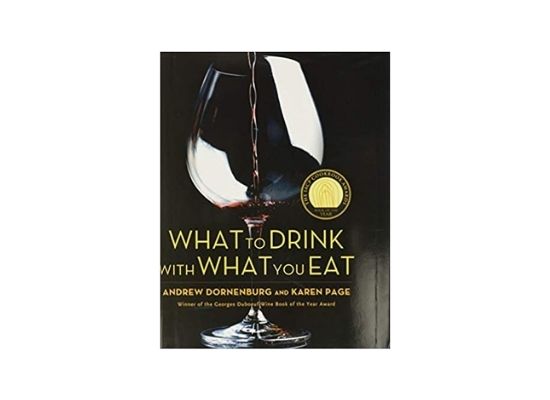 Price: $20 Buy here
James Beard Award Winner, this book is a comprehensive guide to matching food to drink. A guide packed with food-wine pairs with a compiled list of best food pairings for wine, spirits, coffee, tea and more. It provides world-class sommelier knowledge and is useful for professionals as well as novices in the industry. It provides pragmatic advice from the best wine stewards and chefs in America and helps you sell wines interactively in restaurants. Overall, it is a pinnacle of food-related wine books.
Article Written by: Shreya Kohli, Beverage Trade Network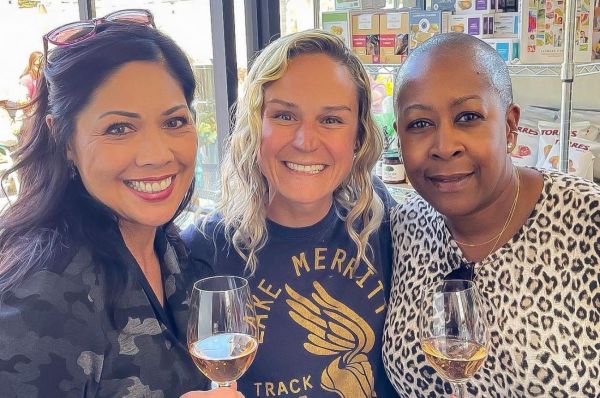 Operations and Management
Learning about wine is a never-ending process.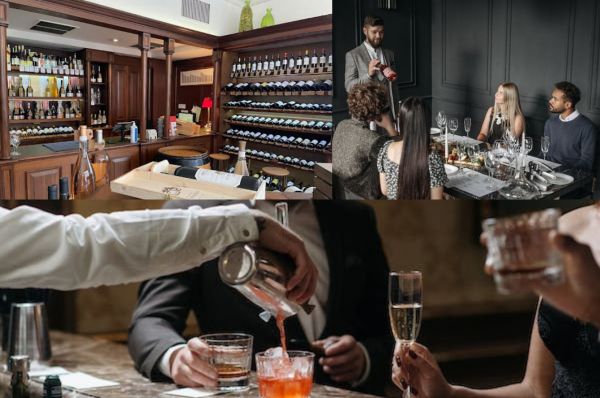 Operations and Management
Those planning to open a wine bar or already doing so should consider an adaptable business model that has specific objectives and may target specific markets.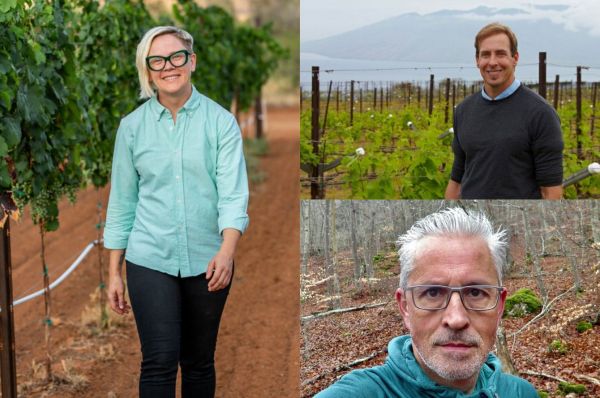 Insights
Climate change, labor shortage, geopolitical tensions, tariff fluctuations, and balancing personal life are the top 2023 challenges as per leading winemakers.
South San Francisco Conference Center, 255 South Airport Boulevard, South San Francisco, CA 94080, United States.
South San Francisco Conference Center, 255 South Airport Boulevard South San Francisco, California