Don't Ignore Your Wine Glasses!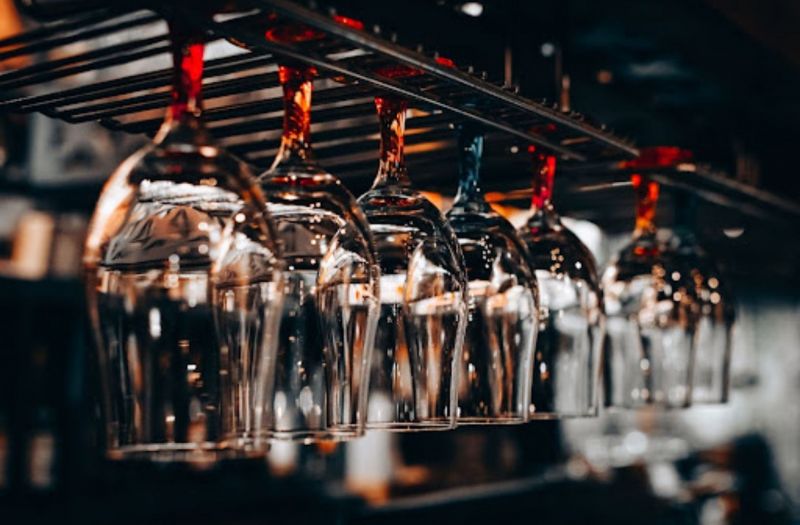 01/04/2022 To appreciate the true characteristics of wine, we need an ideal glass that elevates the aromas and flavors of this simple yet complex grape juice.
Here's a list of wine glassware that will help you to appreciate the true characteristics of this simple yet complex grape juice
[[relatedPurchasesItems-32]]
1. Riedel glassware - Perfect for white wines
The 11th generation Maximilian Joseph Riedel is the CEO of RIEDEL CRYSTALS. The revolutionary "O" glassware series was the brainchild of this visionary individual. Moreover, the company also has a glassware line for restaurants and hotels. This range is really helpful for sommeliers as it is durable and a perfect "wine tool"
Riedel Veritas collection wine glasses are considered the best wine glass for white wines.
Universal wine glasses are perfect for any wine but, if you want to elevate the fresh aromas of sauvignon blanc, chardonnay, and riesling, the Riedel veritas collection is a perfect choice. The tertiary aromas of oak are seamlessly accentuated through the rim. The lightweight design of this quality wine glass makes it feel like a feather while holding it.
You can buy the glass set here - Amazon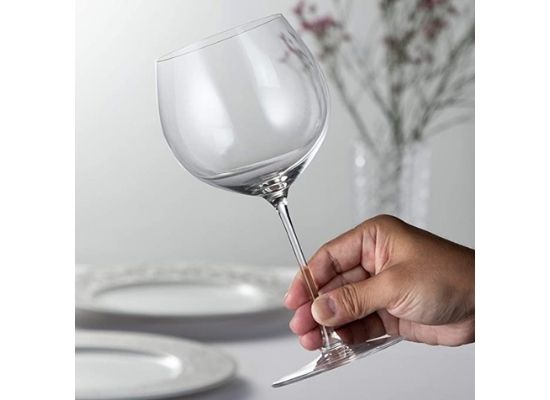 Image courtesy - Amazon
2. Zalto Denk'Art - for Red Burgundy
Taking inspiration from the priest Hans Denk, an inspirational wine expert in Austria, the Denk Art is perfect for cherishing those heavy Burgundies, The glass is 100% handmade and hand blown. The huge bowl gives enough room for the wine to release strong and well-rounded aromas of oak and baking spices. The first sniff through the glass will empower the fruit and sweet character of even years old wine. Pinot Noir, Nebbiolo, Barbera, Chardonnay, and Gruner Veltliner are the grape varietals that can be devoured best with this glassware. With the brand Denk'Art, Zalto pays homage to the mentor Hans Denk. The development of wine through oxidation in this glass is adored by sommeliers and wine connoisseurs around the globe.
You can buy the Zalto Denk'Art collection here - Zalto Glass Perfektion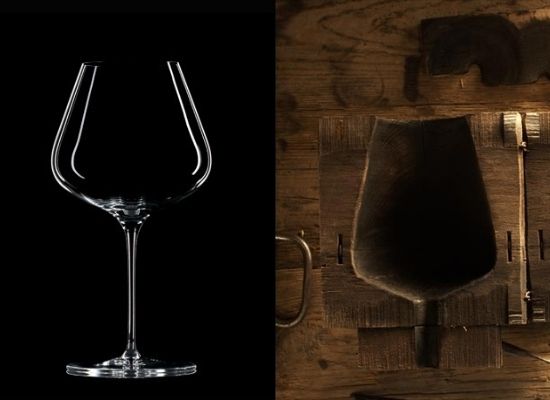 Image courtesy - Zalto
3. Riedel WineWings - Best for Sparkling Wine
An unusual glass for any sparkling wine, however, totally functional. This shape of the Riedel Winewings gives air and space for the sparkling wine to develop and release aromas that are never possible in a narrow champagne flute.
The flat-bottomed glasses are reminiscent of the wing of an aircraft. This means the wine has a greater surface area in the glass, which increases the levels of evaporation and enables a greater intensity of aroma. However, the narrowed rim does not let the bubbles get out. You can enjoy your champagne, cava, prosecco, or any other sparkling wine for a longer time along with packing all the flavor inside.
Buy It here - Riedel The Wine Glass Company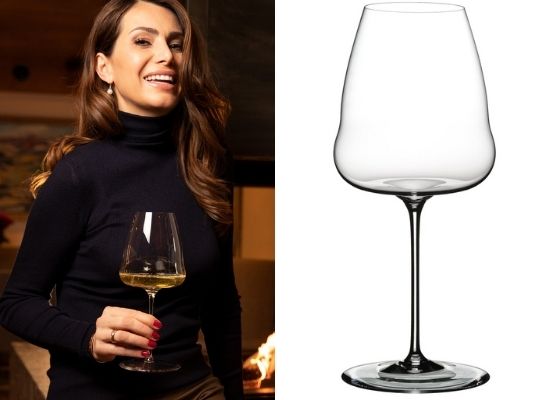 Image Courtesy - Riedel Wine Glass Company
4. Jancis Robinson, The perfect Glass - Best Universal Glass
"One Glass to rule them all" - The New York Times.
The Jancis Collection was made possible because of a collaboration of Jancis Robinson and Richard Brendon. This glass is on the expensive side (around 35 GBP for a piece) but can nullify all the other expenses for individual glasses for different wines. The entire collection has different glasses, decanters and is simple and minimalistic. Each piece in the collection has been mouth-blown by master craftspeople in Slovenia using beautifully bright, exceptionally light, lead-free crystal. This one glass in your kitchen is enough for enjoying red, white, sparkling, port, sherry, and other sweet wines.
You can buy this appealing collection here - Richard Brendon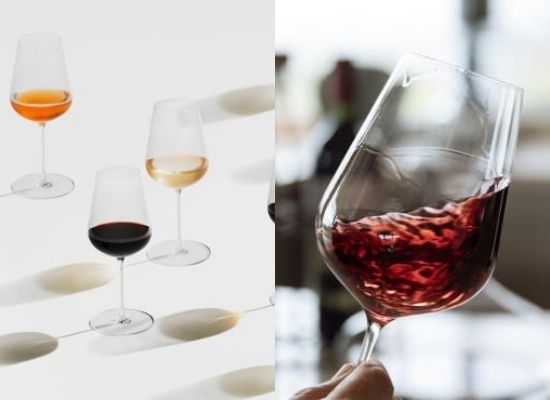 Image Courtesy - Richard Brendon
5. "O" Wine Tumbler by Riedel Glass Company
The infamous glass with which Maximilian Joseph Riedel challenged the glassware industry is one of the best innovative ideas to enter this conservative wine and glassware market. A lot of people raged against Riedel Glass company when it first launched its "O" collection. However, they eventually understood this innovation and appreciated Maximilian's guts to remove the stem from a wine glass. The rims are "cut", which allows the wine to flow smoothly onto the tongue vs. being "rolled" which obstructs the smooth flow of the wine and accentuates acidity and harshness. This glass collection is comfortable to hold, easy to store, and more durable than stemmed glass.
You can buy this glass here- Riedel The Glass Wine Company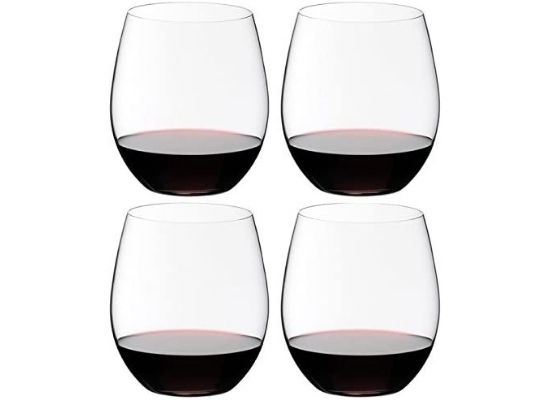 Image Courtesy - Amazon
6. Schott Zwiesel All Purpose Wine Glass
The one glass which is famous among all the categories is the Schott Zwiesel All-Purpose Glass. Whether it is a casual dinner drink or at a fancy gourmet restaurant, this glass is the perfect choice for all your needs. The big round bowl is more than enough for your wine to oxidize and pump out the fragrant aromas from the tampered rim which does not allow any of the delicate and elegant aromas to fade out. For reds and whites, the glass is a popular choice. The glass is lead-free and dishwasher safe which makes it great for everyday use.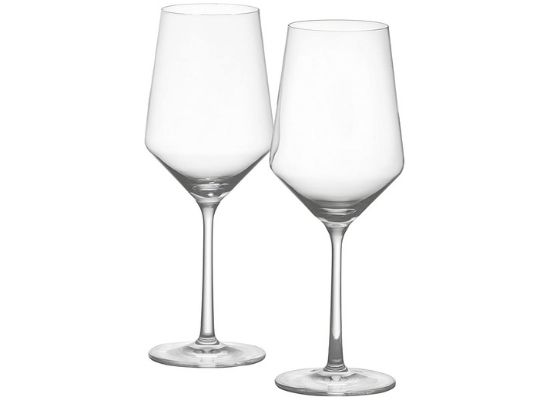 Image courtesy - Amazon
7. Lismore Essence Crystal Goblet
Everyone has that special set of crystals saved up for only special occasions. It might be the time you replace that set with the Lismore Essence Crystal Goblet. Elegant diamond and wedge designs of the classic Lismore pattern give it a royal and classy appearance. The non-lead glass is hand-blown and is also dishwasher safe. This might be an expensive glass, but you won't cut back on showing it off to your friends over dinner.
Buy it here - Waterford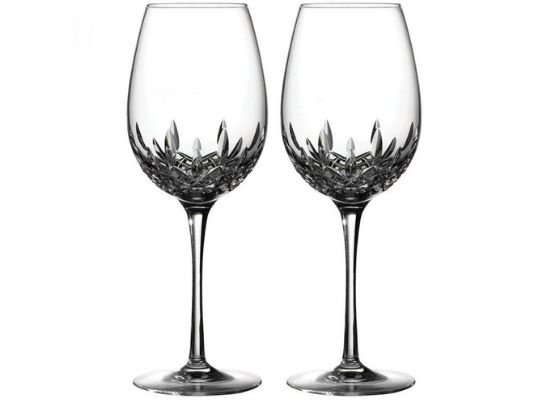 Image courtesy - Merci Dehradun
LEARN TO TAKE CARE OF YOUR WINE GLASSES
Everyone loves a clean, smudge-free crystal glass, However, it is very important to clean these beauties with utmost care. Wine glasses are delicate. No matter what guarantees the glass companies promise, you don't want to rely on them and risk your dollars. There are 4 steps that you must follow chronologically in order to get that bright shiny crystal clear glass.
1. Firstly, you need a long microfiber duster that is going to soak up all that water and wrap dust particles in it.
2. Hold the glasses firmly from the stem and place the tip of the duster under the solid base.
3. Take the other end of the duster and stuff the remaining cloth inside the bowl. Start rotating the glass holding from the stem and not the base.
4. Finally, wipe the stem and the base without touching the bowl with your bare hands. You don't want your fingerprints on that clear glass.
Article by Arjun Moghe, Beverage Trade Network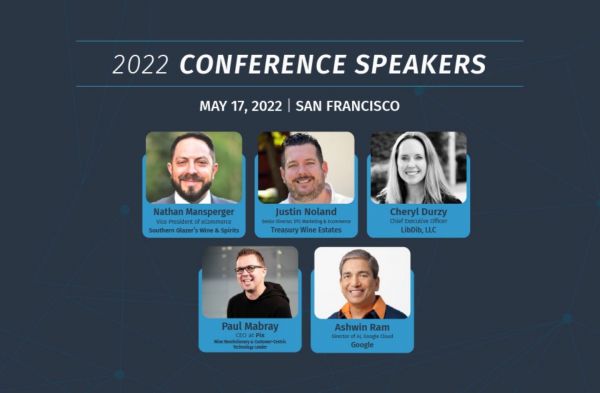 News
Hey Sommeliers, As one of the most successful and inspiring leaders working in restaurants industry, we have chosen you to attend our upcoming conference - Future Drinks Expo on May 17 in San Francisco.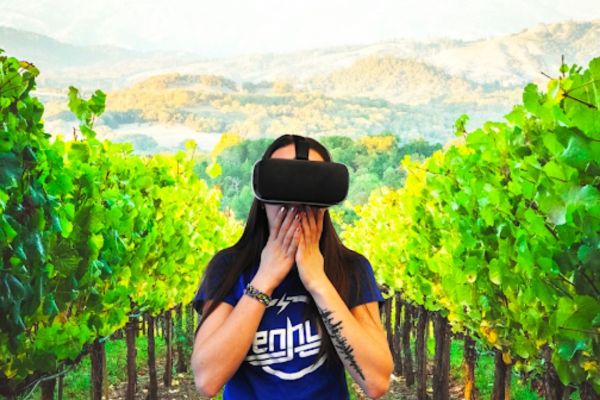 News
Future Drinks Expo is all set to happen on May 17 in San Francisco. Hosted by Beverage Trade Network, this event is one of its kind where top innovators will take the stage & discuss all 3 tiers of the wine, beer, & spirits industry & their evolution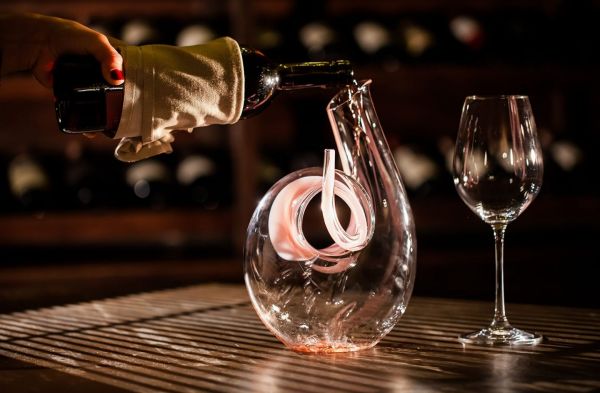 Insights
Here is a look at all things decanters — which decanters to buy, how to use decanters, and how to care for your decanters for an everlasting wine experience.