Choosing the right decanter for your wine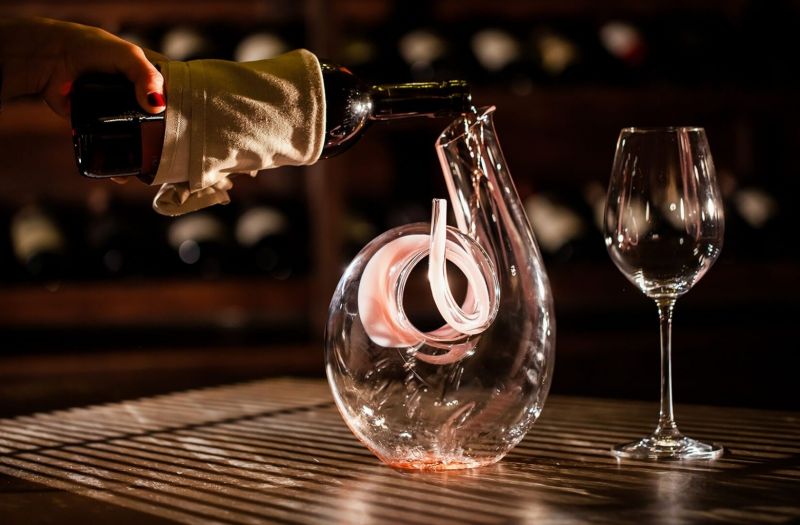 30/05/2022 Here is a look at all things decanters — which decanters to buy, how to use decanters, and how to care for your decanters for an everlasting wine experience.
If you are a wine enthusiast, you might remember the days when you have run into this dilemma. Have you ever walked into a wine tasting and looked at the different decanters in front of you in absolute bewilderment?
Diane Flamand, a Bordeaux-based oenologist for Légende Wines at Domaines Barons de Rothschild Lafite, breaks down the process. "Decanting is used for two things: first, to aerate and oxygenate the wine in order to develop the aromas after having been closed in bottles and kept in a reduction area for more or less time. And second, for older wine, which can sometimes have a bit of deposit," she explains in conversation with Liquor.com
While as a novice you might not have taken decanters seriously, you should start using the right decanters to fully enjoy wine. The taste of wine improves tremendously due to the oxygen exposure as it softens the tannins, allowing the fruity and floral aromas to become more pronounced. Secondly, the right decanters will help you with sediment removal, particularly from older wine. Decanters can help separate the sediment and provide a smoother wine experience.
[[relatedPurchasesItems-41]]
There are many types of decanters available in the market. But your choice of the right decanter is closely linked with the type of wine you plan on consuming and the base of the decanter.
Small Decanters: These decanters are perfect for lighter-bodied or small-bodied red wines. You can also use them for rosé or white wines. The ideal wines for these decanters are Pinot Noir, Beaujolais, Chardonnay, or Sauvignon Blanc. Using these decanters chilled can also enhance the wine experience. Small Decanters are ideal to decant a glass or two.
Medium Decanters: Medium Decanters work best for Medium-bodied Red Wines. The ideal wines for such decanters are Merlot, Grenache, Nebbiolo, Barbera, Dolcetto, and Sangiovese. Medium-sized decanters can decant upto one standard bottle of wine.
Large decanters with wide base: Large decanters with wide base help best decant full-bodied red wines. Large-bodied and full-bodied wines like Cabernet Sauvignon, Zinfandel, Petite Sirah, Tannat, Monastrell, and Tempranillo. You can decant more than one bottle in these decanters; however, it is recommended that you limit it to 1 or 1.5 liters at a time to allow the wines to breathe well. If there is too much liquid at the center, the wine may not aerate well, resulting in an ineffective decanting experience.
White Wines and Rosé don't really need decanting yet you can use a small chilled decanter to enhance the flavors. Decanting Sparkling Wines will make them flat as too much oxygen will directly impact its fizz. The aeration once Sparkling Wines are poured is enough to enhance its flavor.
Some of the most popular types of decanters are Standard Wine Decanters, Swan Decanters, Cornett Decanters, Duck Decanters, Bell Shape Decanters, Snail Shape Decanters, Decanting Systems, and Electric Wine Decanters. Wine Decanting also takes skill and time. From the angle of the pour to the time we let it sit in the decanter are all essential to make the decanter work well for your wine.
Decanting can take 15 minutes to 3 hours, depending on the type of wine. Full-bodied wines like Syrah, Cabernet Sauvignon, etc. take 1-2 hours to best decant. Old and Vintage Red Wines take over 2 hours to decant. Medium-bodied red wines like Merlot, Cabernet Franc, Zinfandel, etc. take 30 to 60 minutes Lighter-bodied wines like Pinot Noir or Chardonnay take 20 to 30 minutes. White Wines and Rosé like Chenin Blanc or White Burgundy take around 15 to 20 minutes as well.
Many decanter brands are taking the world by storm. Here is a list of some of the most popular wine decanters used by people in the trade around the world:
Schott Zwiesel Decanter (Standard)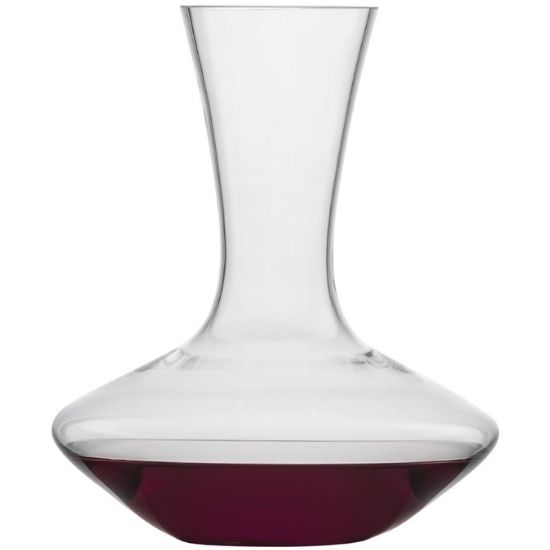 Source: Wineware
Riedel Ultra Wine Decanter (Standard)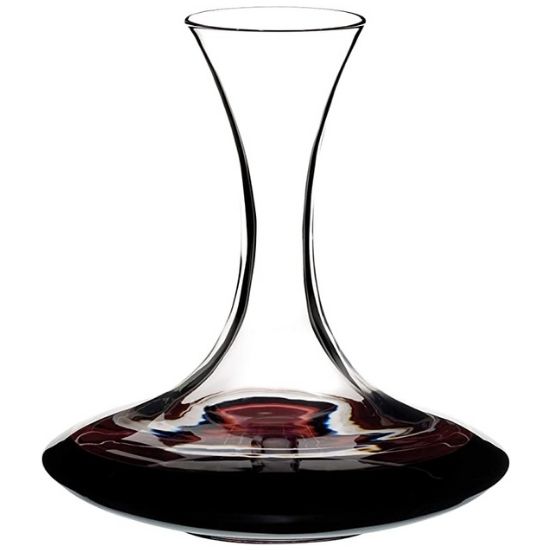 Source: Amazon
Riedel Magnum Cabernet Decanter (Standard)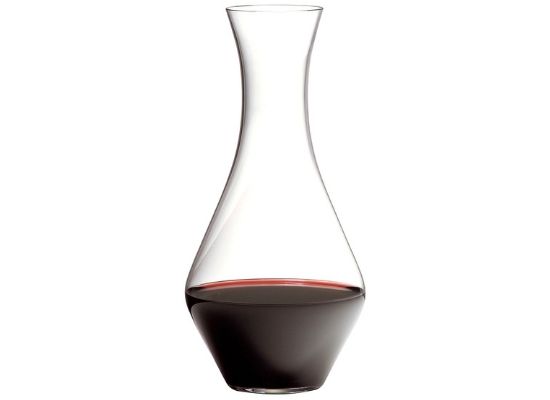 Source: Reidel
Le Château wine decanter (Standard)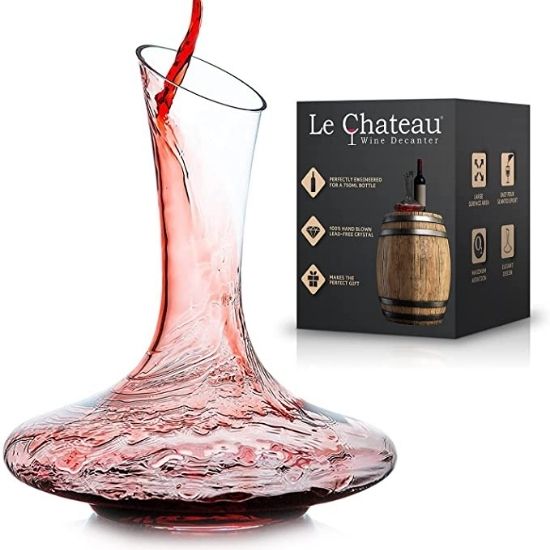 Source: Amazon
Luigi Bormioli Crystal Crescendo Decanter (Standard)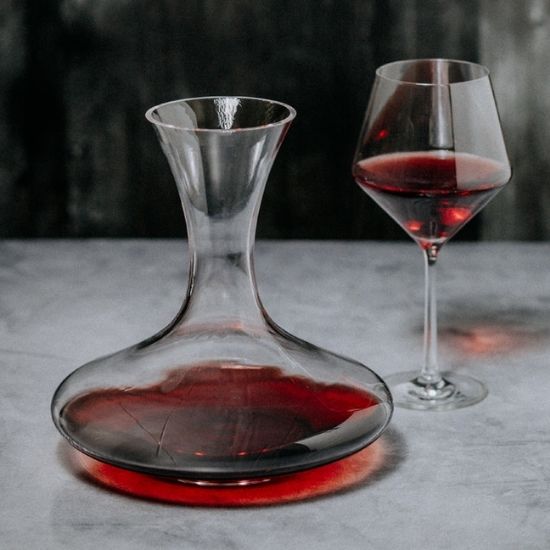 Source: Liquor
Spiegelau Authentis Decanter (Standard)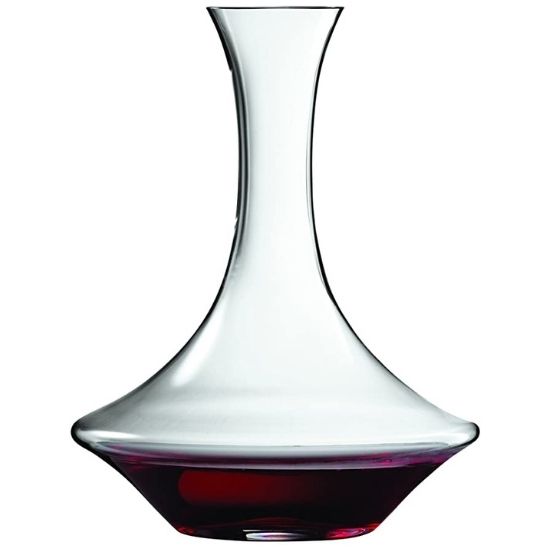 Source: Amazon
Rabbit Pura Decanting System (Decanter with a stopper and strainer)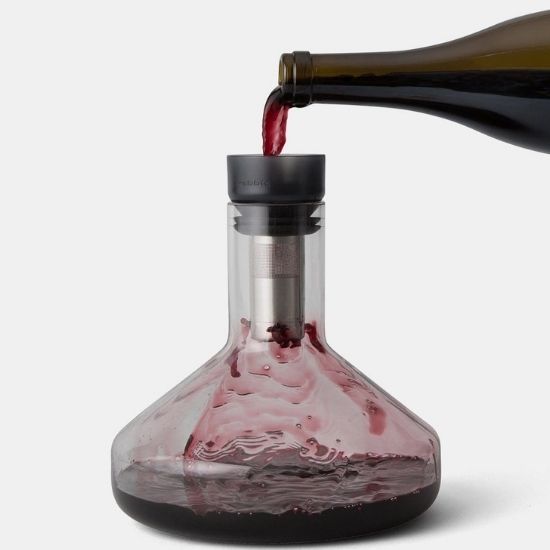 Source: Rabbit Pura Decanting System
BTäT Decanter (Decanter with a stopper)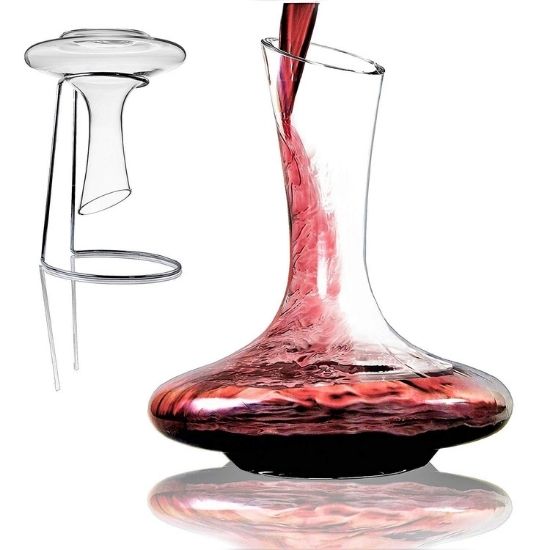 Source: BTäT Decanter
Richard Brendon Jancis Robinson Young Wine Decanter (Multi-use standard decanter)
Source: Wineware
HiCoup Red Wine Decanter (Swan Decanter)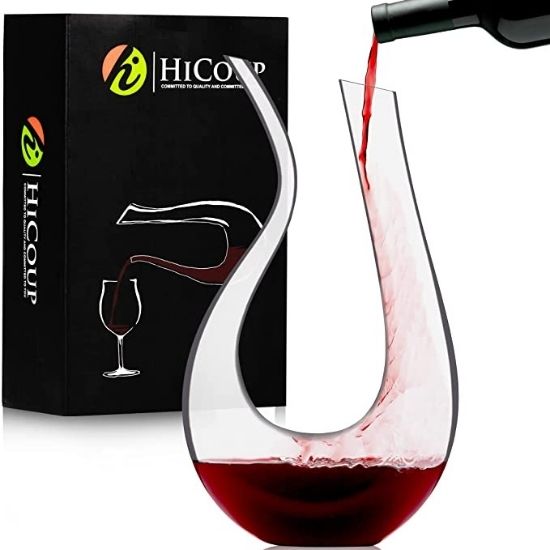 Source: Amazon
vSpin Wine Aerator (Electric Aerator)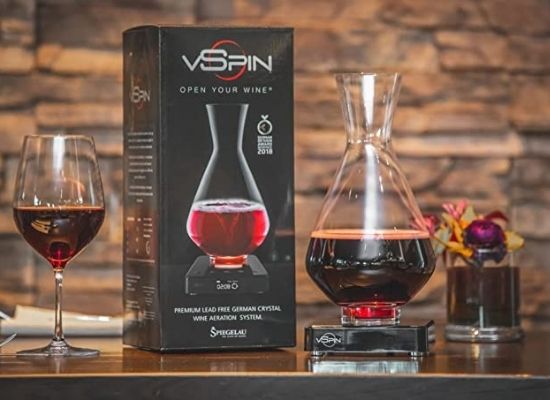 Source: Amazon
YouYah Wine Decanter Set (Decanter Set)
Source: Amazon
Finally, if you are selecting a decanter, there are a few things to keep in mind. Evaluate the ease of holding and pouring the wine. While some decanters look artsy and make for great centerpieces, your decanters should also be practical to use. Pick decanters that help you avoid spillage and pour your wine better. Look closely at the material. You can pick a crystal decanter but do not let your wine steep in them for long to avoid lead from seeping into the wine. Alternatively, you can pick glass or borosilicate decanters. Make sure they are sturdy, stable, and won't break or chip easily.
Do also look at how you can clean your decanters. Ideally, you can go for handwashing with care or using the dishwasher. Use fragrance-free soap to clean the decanter. You can use a non-metallic sponge with a brush or spoon to clean the decanter. There are many decanter cleaning brushes and cleaning beads available in the market to clean your decanters effectively. Cleaning also impacts the kind of decanters you choose. Today, decanters also come with extra features like stoppers, aerators, or cleaning equipment to make storage, usage, and cleaning easier. Evaluate the time and probability of using the decanters against these metrics to find the right decanters to best enjoy your wines.
Article by Prithvi Nagpal, Editor & Sommelier, Beverage Trade Network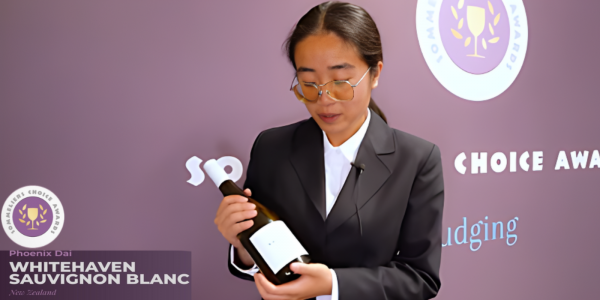 News
Elevate Your Brand: Exclusive Videos and Judges' Testimonials at Sommeliers Choice Awards 2024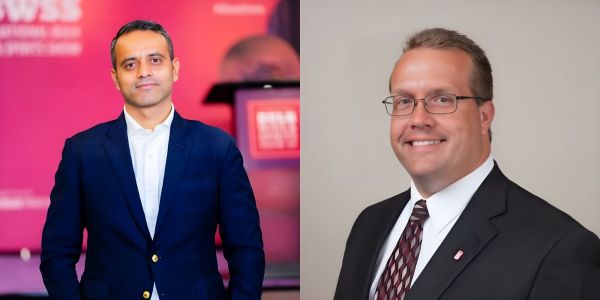 News
Attend this Q&A and insightful session on how beverage brands can develop sales processes to grow on-premise sales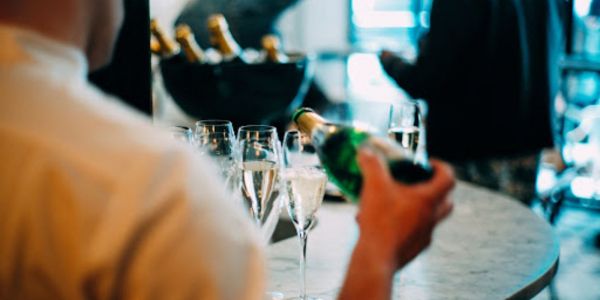 Operations and Management
Nurturing Talent and Expertise: Strategies for Retaining Sommeliers and Wine Waiters in a Challenging Wine Industry
South San Francisco Conference Center, 255 South Airport Boulevard, South San Francisco, CA 94080, United States
Register Now