Mastering the Love of Wine, Sherry, and Madeira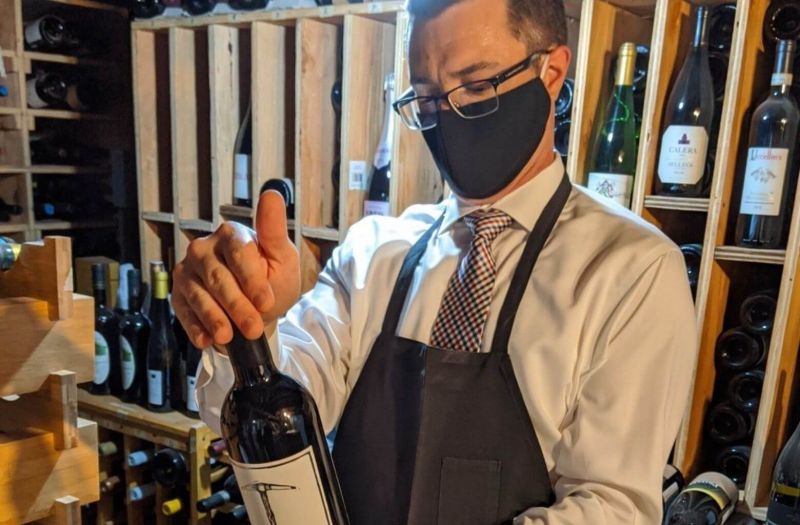 02/03/2021 When wine and hospitality are your passions, holding an award of excellence is something you strive for every day and achieve.
Hi Paul, tell us something about yourself
Hello to you. My name is Paul Carayas and I am the Wine Director and Sommelier for Michelin-rated restaurant Chez TJ in Mountain View, California. I've had a career in the hospitality industry for 23 years, working in both the front and back of the house. For over ten of those years my focus has been on wine. I am a Certified Sommelier with the Court of Master Sommeliers, a Certified Sherry Specialist, and the U.S.A.'s and North America's first, and only, Certified Madeira Wine Educator via IVBAM. I am also about to take my Certified Specialist of Wine exam in just a couple of weeks.
I've overseen and worked with multiple wine programs across the peninsula and I've spent the last five years at Chez TJ. During that time the restaurant has maintained having the Best of Award of Excellence from Wine Spectator since 2016.
I love wine. It is my true passion and calling. It's literally all I think about every day. I am so fortunate to have a career doing something I love, as it doesn't feel like work (even though it is a ton of work). I really do enjoy it. Not only tasting amazing wines from around the world but more importantly, helping others through their wine journey and experience. That is the true reward.
Where do you work?
Chez TJ. Chez TJ offers contemporary French cuisine in the form of one tasting menu, a combination of global and local ingredients.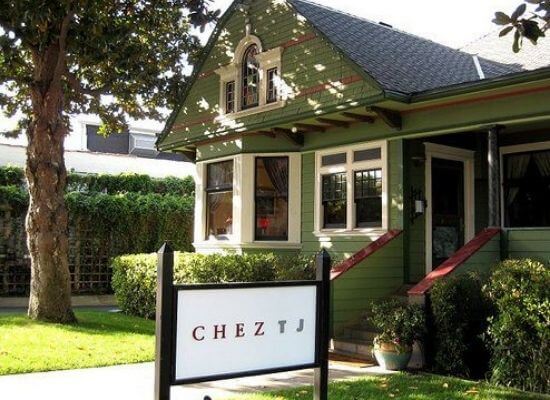 Chez TJ, San Francisco, Image Credit: Paul Carayas
What initially drew you to the world of wine and how did you first get started in the industry?
I've always liked wine. It was the "fancy" thing to drink with dinner when I was younger. Also, cheap wine was cheap. I could buy a magnum of wine from the bottom shelf at the grocery store for around $5. That was another appeal for a broke college student on pasta night.
Coincidently, I was living in Santa Barbara when the movie Sideways was released, so that sparked numerous wine-tasting trips to the Santa Ynez Valley. It was there, that I really started to enjoy wines that I liked, not just the ones that I had to sell at the restaurant as a server. That's really when the wine journey began.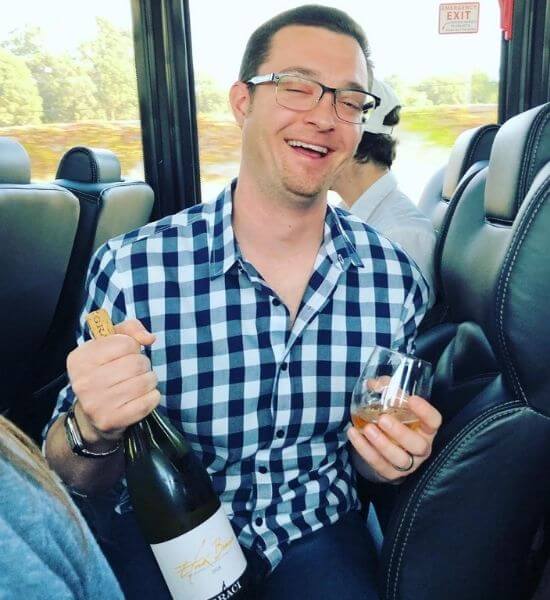 Paul Carayas sharing a light-hearted moment, Image Credit: Paul Carayas
From there I continued to taste and try new things, but it wasn't until I was taken under the wine of a wine buyer that everything changed. It was this wine buyer that really set the stage. I was taught how to taste wine objectively, not just subjectively. Not just what I like, but also what my guests would enjoy with the food we serve at the restaurant. That was when I could really start to appreciate wines more for what they actually were, not just if they were a hundred percent to my liking. That's when the understanding and the real learning of wine began.
When my mentor left the restaurant I took over the buyer role and the rest is history. That is also when I began my Sommelier journey with the Court of Master Sommeliers and from there my wine studies continue to this day. I've tasted thousands upon thousands of wines from all corners of the globe and I'm discovering new wines all the time. And the journey isn't over. There is so much wine and so much more to learn.
How according to you has the role of the Sommelier evolved, especially now during Covid times?
It has changed. There are many more steps to do to ensure proper sanitation of everything in the restaurant. More steps and more time. That being said, the role of our Sommelier has evolved in the sense of more areas of the restaurant to help with. The Somm has had to help out the captains with their tables every now and then as we are not a full staff yet, answering phones and taking reservations. Basically, anything else that is needed. I've even jumped in as a dishwasher when needed. We are very versatile and adaptable.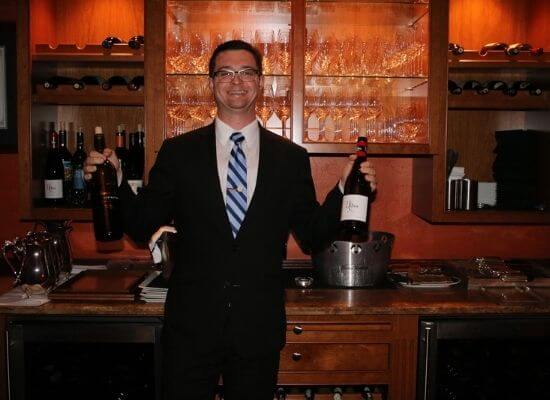 Paul Carayas with wine bottles at Chez TJ, SF, Image Credit: Paul Carayas
What are some of the most important skills for a Sommelier to have?
The first is listening. You have to not just hear your guest, you need to listen to them. Being a veteran of this industry, you really learn to read people and have a pretty good idea of what they may or may not be open to drinking. And the first step is to ask questions and listen to their responses. I am not as concerned about upselling a guest as I am getting them what they want.
Now that being said, you need to be able to make sales. That's your job as a Sommelier. Knowledge is important, so study up. I am reading or studying something about wine every single day. And taste wine.
The more you taste the more you can relate to the guest, the more you know.
Be adaptable. Especially during COVID times.
Along with listening is also not over speaking to your guest. What I mean is don't drown their ears with fact after fact or score after score about the wines. If you are selling bottles, just give them the info they are asking for, and maybe a good short story. If you are pouring wine pairings, again, don't drown them with information. People have a short attention span. This all comes with reading your guest. Some want more info, some just want to know who the producer is and what grape and where it's from. Period.
Remember, it's just wine.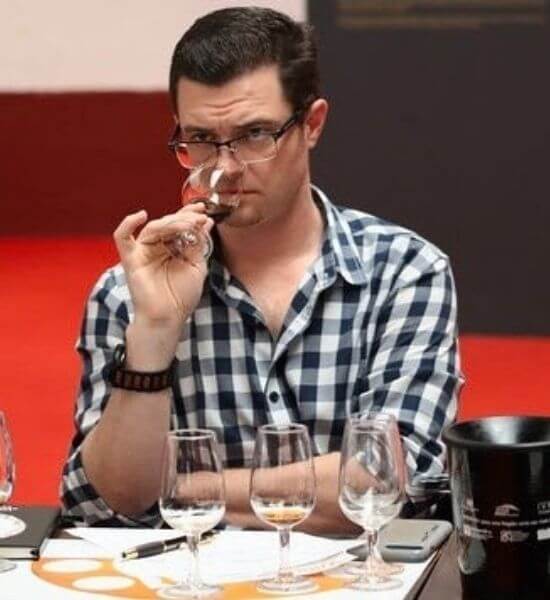 Paul Carayas at a wine tasting, Image Credit: Paul Carayas
What's next for you, and how do you see your career evolving as you look into the future?
For now, reopening the restaurant and getting that up and running. We are getting a liquor license so I am building a bar program also. I am about to take the CSW exam and after that, I will be taking some smaller, more focused credentials while I think about my next certification. Either WSET, Certified Spirits Specialist, or something with more fortified wines. I love fortified wines. I want to be an expert with the three main fortified wines: Madeira, Port, and Sherry.
For the future, we shall see. I am keeping my options open. I want to get into wine education more, which is always an ongoing pursuit. I am putting together some consulting and cellar acquisitions. More virtual classes and I have an idea for a podcast that's in the works. We shall see what happens. The wine journey is never-ending.
Give your best pointers on what you would do if you were a winery pitching to a restaurant and how would you support them to drive sales of your wines?
Staff education. Staff incentives. Tastings. Samples. BTG pricing. Wine dinners. Club promotions. That's all I can think of at the moment.
How would you grow the digital presence of your restaurant in 2021?
Social media is key. It is the easiest and most direct way to interact with new clientele and gain exposure. Even this interview, once published, with help grow the digital presence.
Ideas and formats on how somms can conduct virtual tastings for their restaurants
Zoom has worked great for me. We haven't used it at the restaurant, but I have conducted virtual classes myself. The best way I've found is to have them buy the wines or ship them and then choose a date to conduct the class.
How to bring new customers back and drive takeouts, in-house, and wine sales?
Consistent hospitality. I believe that is what brings people back. Well-executed dishes and well-executed wine pairings along with consistent hospitality, and of course, the guests' own company, is what makes the experience people want. Be consistent in everything.
How has Covid affected the way you buy wines?
Being that the restaurant was closed for so long, I wasn't buying at all. Once we reopened, it was business as usual. Besides allocations, the only real ordering was to maintain our three levels of wine pairings: Nightly, Grand, and Vintage. Originally, for the reopening, I was only going to offer one level, but the very first night we had requests for the other two levels. All in all, I haven't taken on too many new items. I buy what we need for the wine pairings.
Tips to make a good wine menu that sells more wine?
KISS- Keep It Simple Stupid. Don't overthink it and keep it nice orderly with small direct notes (if needed). Don't overprice. You want to sell more wine. Know your product and educate the staff and the guests.
What do you look for when you plan to buy wines for your restaurant?
Good wine. Seriously though, I am always looking for wines for our wine pairings, as we run three levels of pairings. So wines that are food-friendly and fit our price point. I prefer smaller, boutique wineries, but I also use some larger houses. Also, wines that have a good story. Otherwise, we have a good set of allocated items each year that we receive.
What support programs work best for you from suppliers?
I love having a fine wine specialist that focuses on me personally and the restaurant. Someone that I can reach out to and they can find the answer I need without having to jump through the channels. Staff training and wine dinners. Also, the educational seminars and tastings that are conducted. I benefit greatly from those.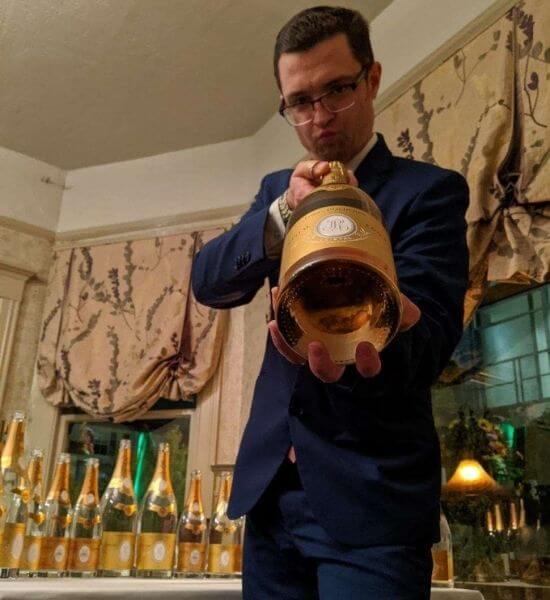 Paul Carayas in action at Chez TJ, Image Credit: Paul Carayas
What wine trends do you see in 2021
Champagne and rosé seem to still be on the rise. People like to explore. I like to try things I've never had. The wine world is our oyster. For myself, I am all about Madeira.
What's the best part of your job?
Wine. And being able to discuss wine with our guests. Being a storyteller of the vine. It's poetic. I truly enjoy bridging the gap between the consumer and the producer/wine region/grape.
How do you see the evolution of the sommelier community and wine culture?
That's hard to say right now. Our industry has been decimated due to COVID. And the county that our restaurant is in has only just recently reopened outdoor dining. Sommeliers are very important to the restaurant (even though sometimes we aren't viewed as such). We have expertise that can demystify and communicate the world of wine to our guests.
I also see the community staying in the virtual world. I do believe that wine during this pandemic, there has been a lot more wine education across the board. Once things get back to "normal" I see people getting right back to wine tasting and traveling. I know I am ready for a wine vacation.
Any tips for new sommeliers?
Study study study, and taste all you can as much as you can. Go to farmers' markets or to grocery stores and smell everything. All the herbs and all fruits. Don't try to oversell your guests. Ask questions and always listen to your guests needs.
With the current pandemic, what will the F&B industry look like in the near future?
Again, our industry has been decimated. The restaurants that survive will have to keep up with the current rules and laws. Masks are to be worn except when at your table. Outside dining will become much more common, probably never leaving. The restaurants that moved tables onto the street will most likely be able to continue with that as well. Workers have moved all over the country, so there may either be a shortage or surplus of workers, depending on where you live. That can be a huge problem. Only time will tell.
Are there any permanent changes Covid will create in the restaurant industry?
Outside dining on the streets. It will be nice to have a more European style of eating outdoors. And to-go cocktails along with selling wine retail.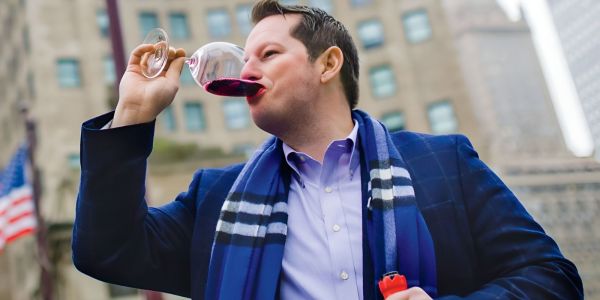 Interviews
Jon McDaniel on what makes a great sommelier, how sommeliers can create effective wine programs and how they can improve wine sales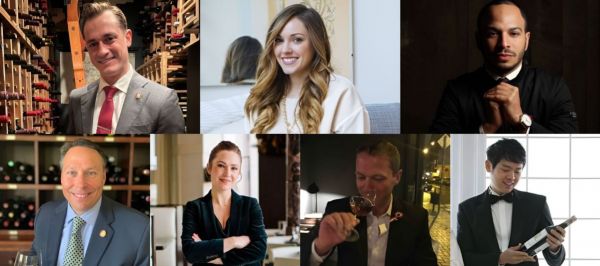 News
Top master sommeliers, sommeliers, wine directors and on-premise buyers of USA will gather in Chicago to judges wines at the 2024 Sommeliers Choice Awards, a leading wine competition benchmarking wines for on-premise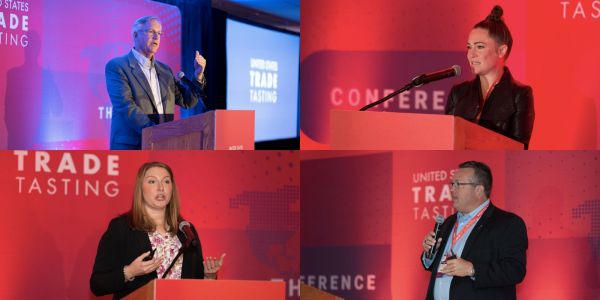 News
Mark Braver, The Fifty/50 Group; Michael E Klauer, Momentum Beverage Team: Jeremy Kruidenier, Wine and Spirits Distributors of Illinois and more take the stage at USATT 2023