Sommeliers Choice Awards: Medals That Matter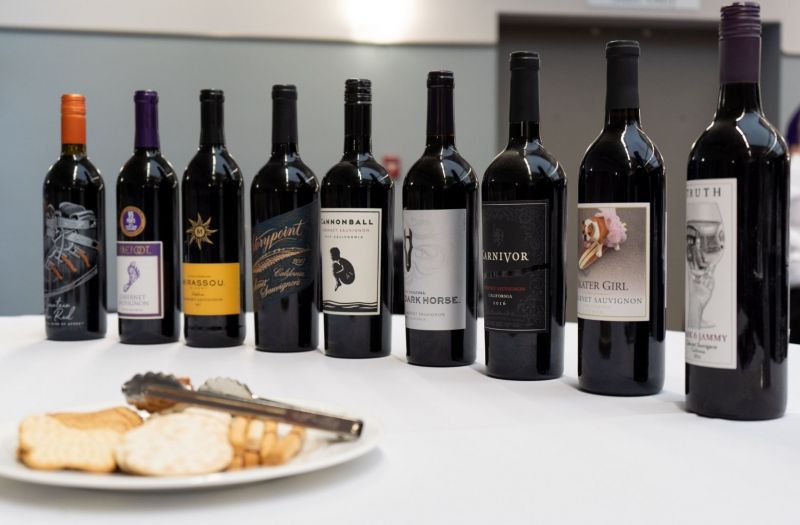 Here's how the Sommeliers Choice Awards has come back for its 2021 awards with a host of new initiatives to take the event to the next level.
The big lesson from 2020 is whilst we have mostly been restricted about what we can do, particularly in terms of traveling, and holding live events and tastings, it has not been an excuse to stand still. Here's how the Sommeliers Choice Awards has brushed itself down and come back for its 2021 awards with a host of new initiatives to take the event to the next level.
Sommeliers Choice Awards was first introduced in 2018 with the aim to benchmark the on-premise wine list and be a valuable tool for the on-premise buyers and sommeliers to add new wines. The first year of the Competition saw a close to 400 entries followed by 1200 in the second year.
The competition prides itself on its unique value offering that it gives wine brands around the world for the American on-premise market.
The first, and most important, is how the competition is run. It has five, highly effective, and different judging criteria to the majority of other international wine events.
F (Food Parability Score) + T (Typicity Score) + Q (Quality Score) + Value Score (V) + Package Score (P) = Sommeliers Choice Awards Final Score.
The top two questions that sommeliers will be attempting to answer as they judge wines is: "Would we stock this?" and "Will the consumer buy the 2nd glass".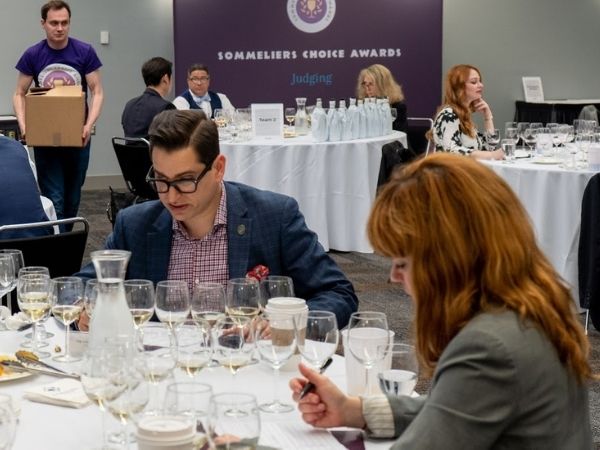 Top US wine directors and sommeliers judging at the first edition.
Winning a medal at the Sommeliers Choice Awards shows the restaurant industry and the consumer looking to buy at their favorite restaurants a valuable benchmark. Winners are promoted across the globe via Beverage Trade Network's media partners and its own media portals like BevRoute, SommelierBusiness, Los Angeles Drinks Guide. Wineries and wine brands that get involved in the 2021 competition will also be able to generate shelf talkers from their entry zone (template as shown below).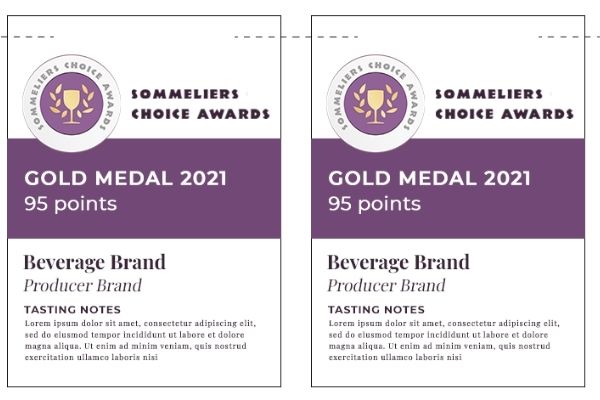 One of the main reasons why SCA medals matter the most is wine brands are also shown to the judges who are real trade buyers to evaluate the packaging score which gives brands great visibility.
What judges had to say...
What is great about sommeliers choice awards is that we are picking wines that are in distribution, that work for restaurant budgets, that work for restaurant situations, not necessarily for the collectors of the world, or for people who are trying to flip these wines over. This is purely about that restaurant experience something consumers look for, you go out for a tuesday night or to celebrate an anniversary - these wines are geared towards those situations and that dining experience and i think that's really powerful - Michael Meagher MS

The thing that I like the most about Sommeliers Choice Awards is the intention behind it. There are so many different types of competitions and judging these days to certify and sometimes that can become confusing for end consumers. So what I like about this is you get a very core group of judges in a room that a winery can go to the trade and say 'hey your peers are the ones who rated this wine' as opposed to some other people your buyers may not know. If I were a trade buyer and I was told the wines were judged by master sommeliers and these sommeliers, I would trust that score in the buying process more. - Jon McDaniel - Head of Wine Education at Scout & Cellar
This judging is very different, what I like about it is that you can see all the wines after the blind scoring part is done. It's a really good round picture of the judging. This also allows us to make sure that packaging is not deceiving and the wines show the character displayed on their package. Sharyn Kervyn, CSW, Wine Director, Capital Grille.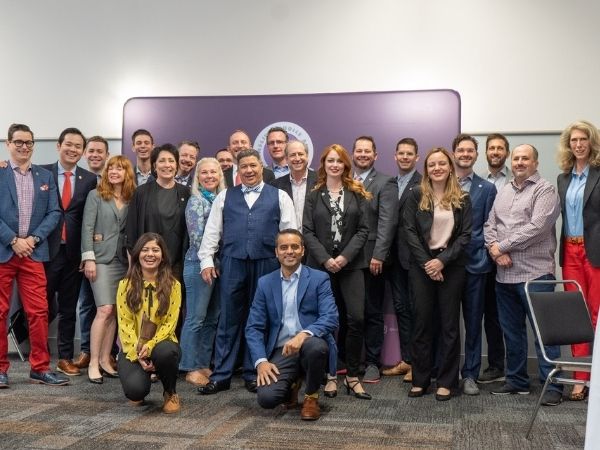 Judges at the Sommeliers Choice Awards include leading sommeliers of USA and Master Sommeliers.
New initiatives for 2021
1. Drinks Guide integrations: Beverage Trade Network will be rolling out 4 city guides in 2021. Los Angeles Drinks Guide, which is already live, was rolled out around October 2020 as the first US drinks guide focusing on the drinks culture of LA after BTN's London Drinks Guide. BTN plans to launch New York Drinks Guide, Chicago Drinks Guide and San Francisco Drinks Guide in the first quarter of 2021. These guys will promote the winners of 2021 Sommeliers Choice Awards helping the winning brands create more consumer awareness.
2. Get Drinks Delivered: We all witnessed the power of ecommerce and DTC during covid. BTN's new big global initiative is to empower wineries and wine brands to grow their direct to consumer business. Sommeliers Choice Awards wineries will be given free 3 months of listing and they will be able to upload all the products they enter along with the medals of the winning products by one click with GDD-SCA product integration.
3. Growing presence of SommeliersBusiness.com - a portal dedicated to bring value to the wine directors and sommeliers of the USA has grown its audience by 3 times since 2018. SCA winners will be shown to top sommeliers and wine directors of the USA on this platform and special category winners will get a complimentary story published on this platform.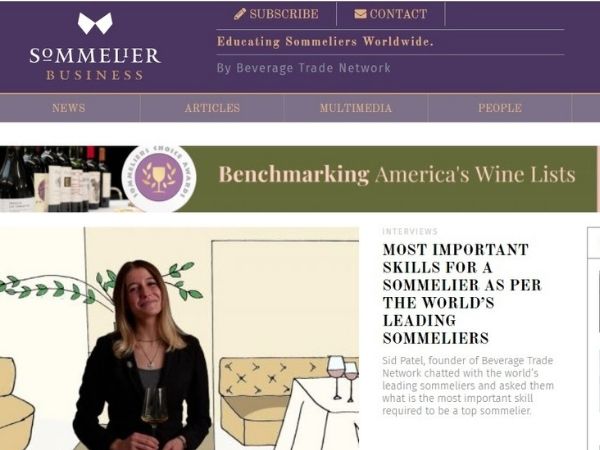 SommelierBusiness.com - Leading portal educating sommeliers and wine directors of restaurants worldwide.
How scoring works?
F (Food Parability Score) + T (Typicity Score) + Q (Quality Score) + Value Score (V) + Package Score (P) = Sommeliers Choice Awards Final Score.
Food parability
Food Parability of a wine is measured based on the variety of dishes that wine can be paired with instead of just one or two.
Typicity
Typicity is a term in wine tasting used to describe the degree to which a wine reflects its varietal origins and thus demonstrates the signature characteristics of the grape from which it was produced, e.g., how much a Merlot wine "tastes like a Merlot". It is an important component in judging wine competition when wines of the same variety are judged against each other.
Quality
Quality will be assessed based on how agreeable the wine is for its target customer and chemical analysis. SCA will measure quality by Appearance, Aroma, Body, Taste and Aftertaste.
Value
Value in this context means how well the wine is priced based on its quality. Judges will blind taste and write what they think should be the cost on which they will buy the wines and is fair. If they think it offers excellent value, the score should be close to 100 and if they think it should be priced lower, then the score should be low. The metric to be used here is the on-premise price vs quality.
Packaging
Packaging will be measured by how well judges think the wine will be perceived by the consumer. The package will be judged for the On-Premise market considering factors like label design and information, closure, and overall look. This does not involve boxes, cartons and bags. It is how they think the product will be perceived when placed on a wine shelf amongst thousands of other wines.
A separate weighted score will be given for each of the parts of the judging process. The scores will be added up to give a final score from which individual prizes will be awarded.
Double Gold – 96 points and above
Gold – 90-95 points
Silver – 80-89 points
Bronze – 70-79 points
Winning a Sommeliers Choice Award is a mark of excellence that is recognized across the wine industry. Especially if you are a wine producer or merchant from a non-U.S. wine destination, this is the perfect chance to win recognition for your wines within the U.S. marketplace. Brands looking to grow their distribution in restaurants, bars and hotels of the US drinks market are encouraged to enter the wines before December 10, 2020, to get super early bird pricing.
Other important links:
Judging process
Previous winners
How to enter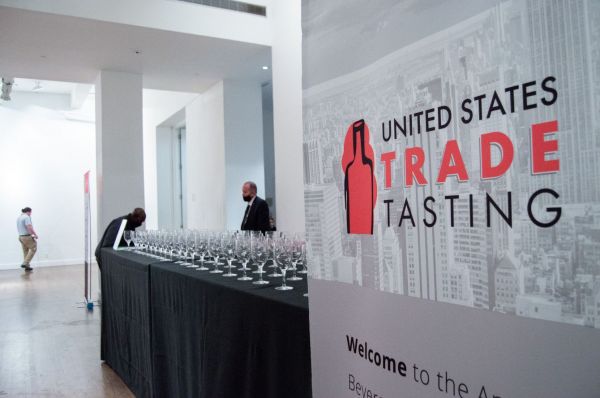 News
The 6th annual USA Trade Tasting is all set to happen in Chicago on October 12-13.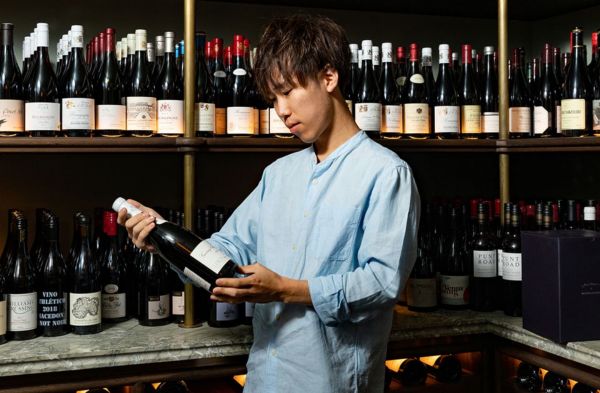 Insights
In the interview below, Toru Takamatsu talks about his journey to becoming the world's youngest Master Sommelier, & his goals, and shares a piece of advice for MS exam aspirants.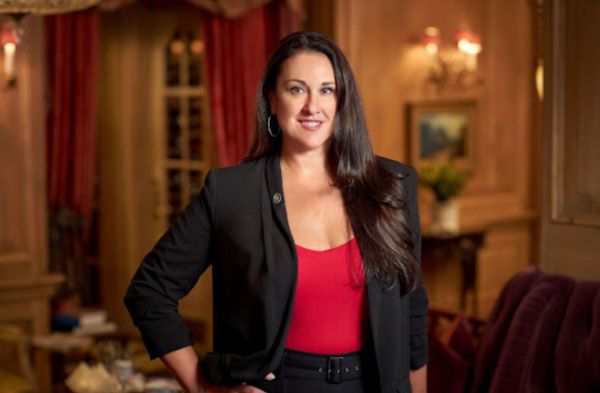 Interviews
Lindsey Fern, Director of Wine For The Inn At Little Washington, talks about her role as a wine director, the challenges she initially faced & shares tips on how restaurants can market wines to drive wine sales.