Nutrition, Health and Wellness in the Hospitality Industry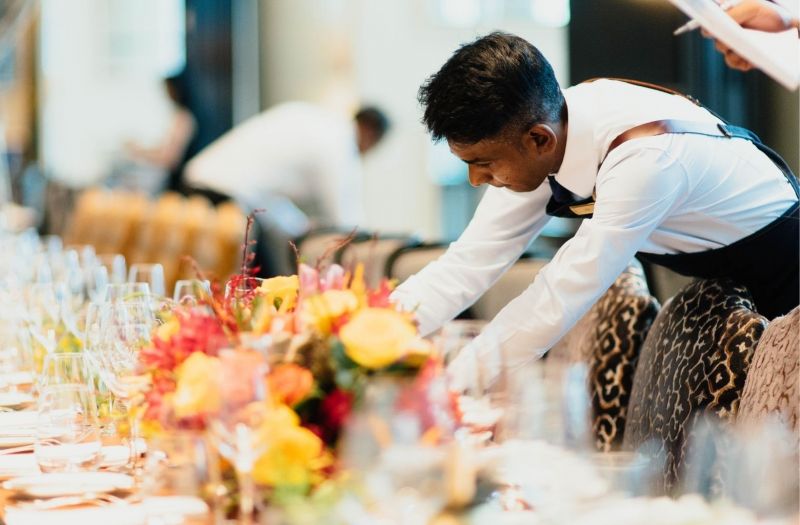 17/01/2019 Some quick tips to encourage healthy eating and lifestyle while you are working into the hospitality industry.
In the hospitality industry, supervisors and management teams have a unique position to proactively promote a more balanced work environment. Below are some quick strategies to encourage principles of healthy eating and an active lifestyle around work schedules.
During my studies as a student dietitian, I've provided nutrition advice for hundreds of patients in hospitals and community health. There are many factors that affect the way we eat, which ultimately impact our long-term health. One of the main factors is the environment we live and work in and the peers by which we are surrounded day-to-day.
It's widely known that the hospitality and wine industry faces high levels of staff turnover and in some instances, burnout, leading to changes in career paths. The hospitality industry is an exciting and vibrant place to work, but the industry is only as good as the incredibly well educated and passionate staff that keep it running and thriving every day.
To avoid burn out, not just as fast-paced hospitality professionals, but as humans in any profession, we must find an optimal balance. Broadly speaking, the most natural means of reducing the risk of poor mood, stress, and sickness are to develop regular sleep patterns (perhaps making it a goal to sacrifice or limit the "knock-off" tasting session, or as an employer, rotating a roster of early finishers following dinner service), adopting and maintaining a consistent exercise regime (perhaps setting a weekly personal goal to get moving before or after your shift or a super challenge such as a quarter-yearly marathon or fun run) and making positive eating choices.
The positive eating choice may include reducing saturated fats (from fried foods, large amounts of processed or fatty meat, and heavy meals containing large amounts of cream or butter) and reducing salt (eliminating salty fried foods, crisps, and other processed foods). These changes can hugely benefit weight maintenance and long-term heart health. It is also important to boost dietary fiber by eating regular plant-derived fruits, vegetables, whole grains, and seeds. This keeps our digestive system full for longer, reducing the need for snacking (which any hospitality professional knows, can be a struggle with so much great food around).
[[relatedPurchasesItems-41]]
Poor nutrition is a major factor affecting everyday health. In turn, poor health may lead to workplace absenteeism, sickness, stress, accidents, staff turnover, low mood, and team morale. Studies find that even small positive workplace health changes can go a long way in all industries, not just hospitality. This includes enhanced workplace performance, productivity, team problem-solving, cohesiveness, and collaboration.
The following recipe is for all hospitality supervisors and restaurant managers in the industry, looking for ways to promote the health of our food and beverage industry ninjas. Become the overnight favorite on the floor with this 45-minute power bar. Put these together for your staff for an ideal quick break room snack brimming with nutrition for a team that shines brightly. It is time to promote a healthy start to end for all shifts. Seek out a workplace nutritionist or health professional to inspire and educate your team, otherwise, look out for more articles like this at SommelierBusiness.com
Ingredients
¼ cup pepita seeds (pumpkin seeds)
¼ cup sunflower seeds
1/3 cup dry roasted almonds
1/3 cup cashews
2 cup rolled oats
2 tbsp sesame seeds
8 large fancy Medjool dates, roughly chopped
¾ cup unsalted butter, plus 2 tbsp
¾ cup coconut sugar
¼ cup honey
Zest one orange
2 tsp orange blossom water (optional)
1 tsp ground cinnamon
¼ tsp kosher salt
1. Grease a shallow 9 x 13-inch baking tray and line with parchment paper. Preheat oven to 325ºF (160ºC)
2. In a small frying pan, brown almonds and cashews over low heat for 5-10 minutes until aromatic. Remove and allow to cool, then roughly chop. Leave some whole for crunch and attitude.
3. In a food processor, pulse half of the rolled oats into small coarse pieces (not powder) and combine with the remaining whole oats in a large mixing bowl.
4. In a dry frying pan, toast the pepita seeds, sunflower, and sesame seeds evenly over medium-low heat tossing frequently. Combine all seeds, toasted nuts, chopped dates with oats, and set aside.
5. In a small saucepan, heat butter, honey, sugar, and orange zest over medium-low heat. Stir gently to mix until butter is melted and sugar is partly dissolved. Remove from heat and add orange blossom water, cinnamon, and salt
6. Pour wet ingredients over the oat mixture and mix well. Pour batter into a lined baking tray and use a spatula or the back of a spoon to distribute evenly, pressing the mixture into the corners of the dish to create a slice.
7. Bake for 35 minutes until bubbling and golden. Most importantly, remove and allow to cool to harden (let me tell you from experience this is not one to eat straight from the oven, ouch!). The slice will congeal to allow a gorgeous chewy but crunchy texture that is absolutely heavenly.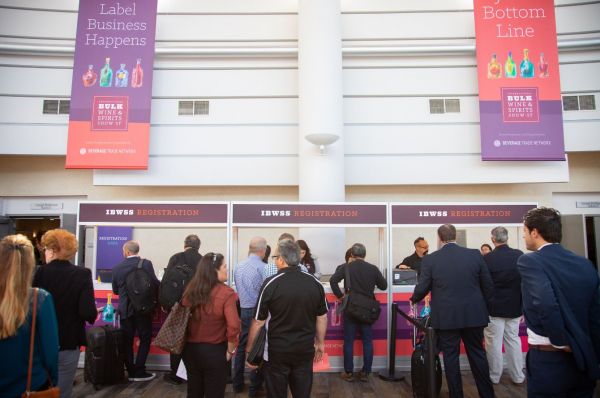 News
IBWSS San Francisco tickets can now be purchased at the official trade show ticket page, and if you buy before March 31, you will also save!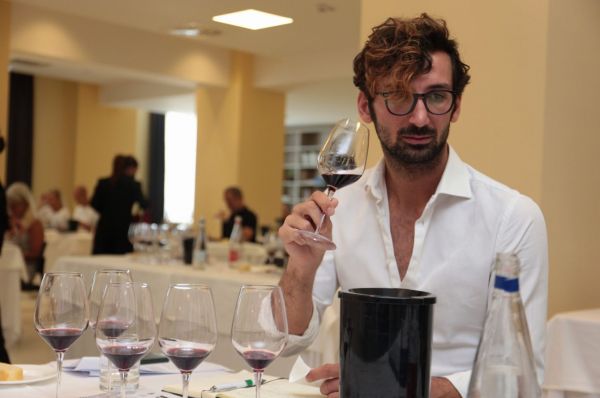 Interviews
"The Ambassador of Wine: A Multilingual Professional with Expertise in Hospitality, Sales, Marketing, and Management."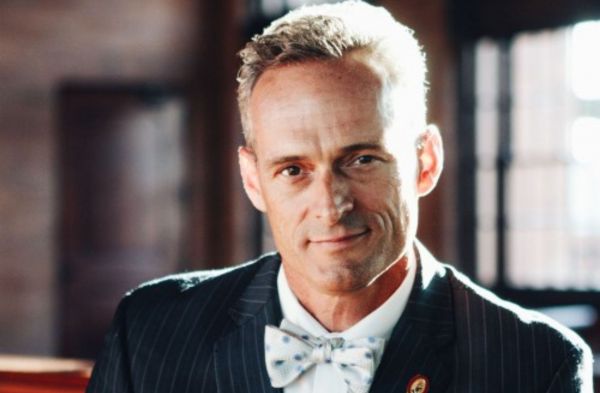 Interviews
Charlie Leary interviews Master Sommelier Ron Edwards of the major fine wine import & distributor Winebow about the company, his job & accomplishments within the fine wine sphere.