Boosting Your Guest Take With Sweet Wines (And Not Just For Dessert)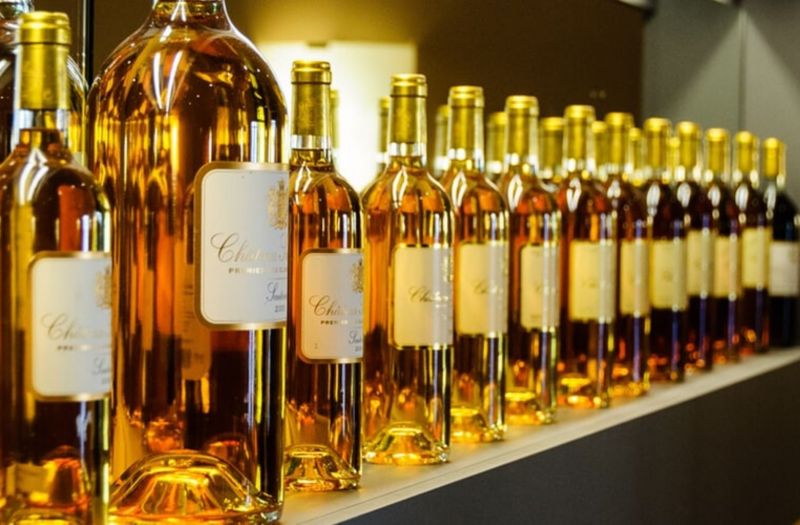 15/04/2019 Listing sweet wines can make sound business sense, with dessert wines becoming a real money-spinner, at the same time as heightening overall guest satisfaction
Some may view the fact that with only 10% of diners, by some counts, ordering a dessert, this means that selling a dessert wine might just not be worth the effort. With many diners reticent about ordering a dessert on price/value, not to say health,grounds, or with some guests ordering a dessert whilst others don't, or guests sharing desserts rather than buying a dessert per diner, this can be seen by restaurants to be 'dead' time and 'wasted' seating occupancy when other guests could be accommodated. The result is that restaurants can view desserts as essentially uneconomic.
Yet, it need not be like this.
I'm reminded of the story (apocryphal or not) of the two shoe salesmen who were sent to a Third World country by their respective companies only to discover that nobody there wore any shoes. The first salesman sent a telegram back (this is a story from long ago) saying something along the lines of "Coming home. No business was possible. Nobody here wears shoes.". The second salesman's note was just as short and went "Open another factory. Fantastic opportunity. Nobody here wears shoes.".
It's all about perception and seeing the opportunity: in a restaurant environment, if the sommelier and the wine team are able to work with the chef and the kitchen team, there's good business to be done in terms of both food and drink, at the same time as heightening a guest's hospitality experience.
In that vein, looking at desserts, a sweet wine can be a pretty perfect way to add to a wonderful dining experience. Looking at it from a food perspective, more guests may be encouraged to order a dessert to go with that sweet wine. Indeed, like a dessert itself, sweet wines both complement and complete a meal, leaving the guest with wonderful memories – and makes good business sense with a repeat guest visit on the cards. It's a win for the drinks team, a win for the kitchen team – and a win for the restaurant because the meal has been up-sold.
You can see where I'm going: it can pay – literally – to put a bit of effort in to realize the business opportunity.
Let's start with food and wine pairings in a wider context. Today is the day of the adventurous customer. We're seeing this in the growth in craft drinks: spirits, beers and ciders – and, of course, cocktails. The growth in the number of people drinking wine with a meal is another factor, not to say the growing interest in, and appreciation of, fine dining. This represents fertile ground for wonderful food pairings and, speaking of sweet wines, not just with desserts.
It doesn't just have to be that they're included in the food and wine pairings in a tasting menu: sweet wines can be promoted by adding them to the main menu(not just a dessert menu) – there are myriad other dishes that marry with such wines. Think sweet and savoury and think dishes that match or contrast the notes in food and wine to open up new horizons of flavours and aromas – and pleasure: a Sauterne, for example, can complement both the citrus and honey flavors of a duck à l'orange just as well as the strong and savory taste of a blue cheese, like a Stilton.
Not all sweet wines are the same, either – indeed, sweet is a relative term: as in a dish, balance is key and the best sweet wines balance their sweetness with acidity. It's this that allows them to be paired with the richest of dishes (the French would pair a Sauterne or Montbazillac with foie gras), whilst the crispest of salads with a vinaigrette dressing can go wonderfully well with a Riesling (not all Rieslings are sweet – an estate-bottled German Riesling will likely have an amazing level of acidity, whilst being forward in its fruit flavors). A Tuscan Vin Santo is another example of a 'sweet wine' that can be fairly dry, moderately sweet or very sweet – a hugely complex and time-consuming wine to make, there's no one style that can definitively be called authentic.
Sweet wine with fish? Well I never – yes, just as a red wine can go, too! Moscato, Gewürztraminer, and either a Kabinett or Spätlese Rieslings can all work well with a spicy fish dish and a fine curry sauce (a Moscato d'Asti actually works with a simple and light fish dish) – and an old white Pineau des Charentes can pair beautifully with raw oysters.
Whilst sweet wines can work across a meal, as can 'dessert' wines, it's at the dessert stage that they really come into their own. And not just 'straight' wines, but oxidative, fortified styles: Tawny Ports, Sweet Olorosso Sherries and Madeiras are great matches with both milk chocolate and dark chocolate dishes... as are profiteroles with Muscats… if the chef is into chocolate (serious stuff, like 'Death By Chocolate') a liqueur Muscat can stand the pace… crème caramel is simply made to go with a Sauterne or Barsac… vanilla ice cream can be turned from ordinary into extraordinary if paired with a Pedro Ximénez… and humble custard enters a different league when paired with a sweet Riesling or Muscat… a treacle tart or pecan pie tastes even better with a liqueur Muscat or Tokai… as does a lemon tart or lemon meringue with an Eiswein (or even an Ice Cider)… whereas a Sauterne was made for a Tarte Tatin or Banoffee Pie. If we're watching our waistline (and our heart) then a Moscato d'Asti or an Auslese or Beerenauslese is a delight when drunk as an accompaniment to a fresh fruit salad or strawberries or raspberries (with or without cream or ice cream).
Sweet wines – including dessert wines – are an up-selling, revenue-generating, business-growing opportunity that can also work can help ensure that the guest experience ends on a high note. Working to ensure that wine lists and menus can be 'optimized' so they complement each other is clearly the first business decision; getting the pricing structure right is the second, ideally looking at this in the round so that the take from both the food and beverage is maximized. My suggestions would include pricing sweet and dessert wines with approachability in mind in order to get these in front of more guests; including food and wine matching on the menus; running a number of sweet wine pours, highlighting these on menus, together with a fuller list (wines-by-the-glass can easily lead to full bottles buys); ensuring that staff training is up to the mark – and they are enthused – as this can have a positive impact on all wine sales,but particularly dessert wines as some of these will require more of a hand-sell than others; creating a dessert wine display; running a dessert wine beverage trolley that can be brought to the table at the time that desserts are the order of the day…
Sweet and dessert wines: products with real profit potential and the icing on the cake, as it were, both for the business as well as your venue's guests.
Alistair Morrell - Editor - SommelierBusiness.com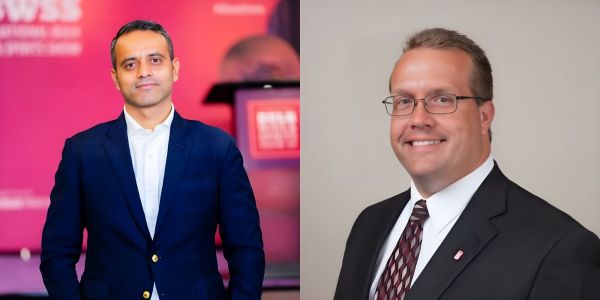 News
Attend this Q&A and insightful session on how beverage brands can develop sales processes to grow on-premise sales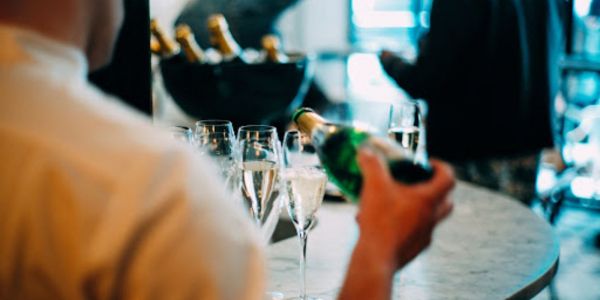 Operations and Management
Nurturing Talent and Expertise: Strategies for Retaining Sommeliers and Wine Waiters in a Challenging Wine Industry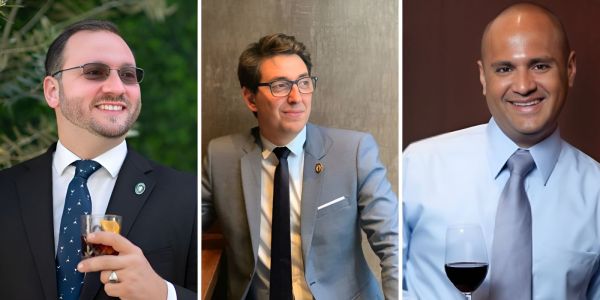 News
Sommeliers Choice Awards is pleased to share that Mark Guillaudeu MS, Jeremy Shanker, and Serafin Alvarado as its judges
South San Francisco Conference Center, 255 South Airport Boulevard, South San Francisco, CA 94080, United States
Register Now