Emily Lester On Digital Marketing Tips For Wineries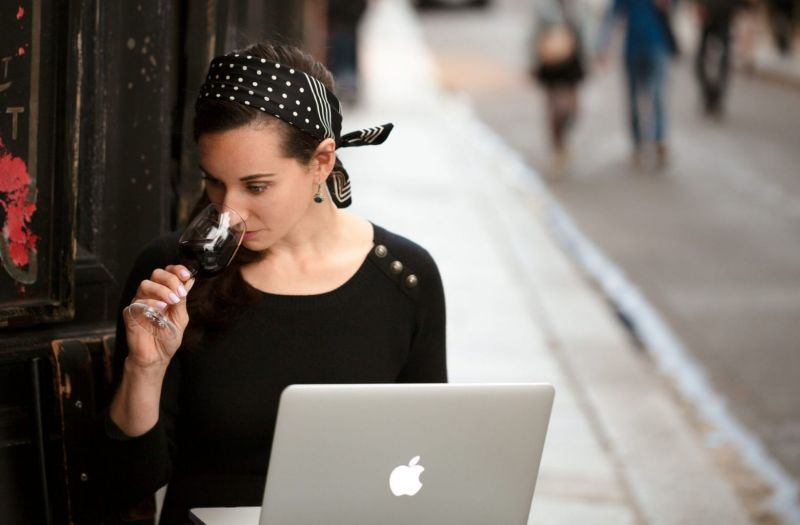 02/02/2021 All About Wine, Business & Growth: An Interview With The Paris Wine Girl, Emily Lester, Digital Marketing, Social Media, French wineries, Covid-19, Business, Wine Industry.
In this article, Emily chats with Paris Wine Cup on how French wineries can market in 2021 and grow their wine brand digitally in France and also in other international markets.
The Paris Wine Girl starts the interview by talking about her day to day work, the impact of marketing in covid-19, 2021 marketing trends, and how French wineries can go about planning their content for international wine markets like the UK and USA.
Then she navigates her way ahead by giving solid tips to the French wineries looking to find an importer in the USA & sommeliers looking to position themselves as influencers on digital platforms. Finally, she ends the interview by throwing some light on what wineries want from sommeliers if they hired them as brand ambassadors.
Read this super informative interview; exclusively by the Paris Wine Cup.
Listen to her brand new Podcast on iTunes - New-season sponsored by Paris Wine Cup.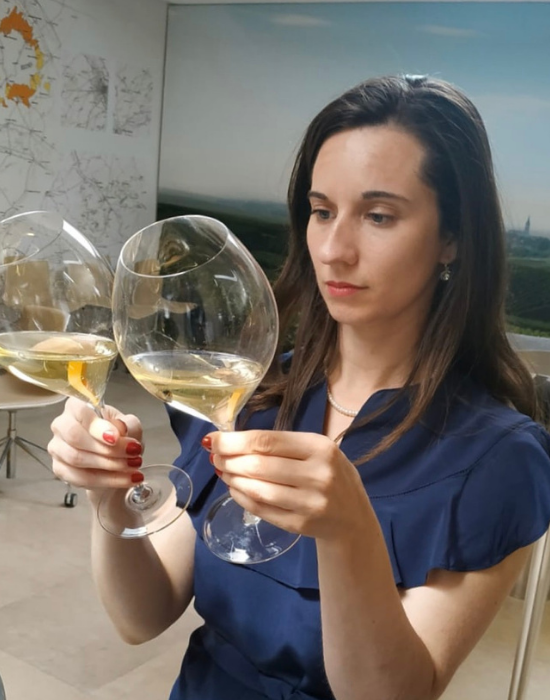 Emily curating two different wines
Tell us about yourself
My name is Emily Lester. I am an American Sommelier and creative professional specializing in social media and content marketing for wine-related businesses.
I founded my business, Grape Girl Media, in 2020, to help companies within the wine industry look their best online. After working as both a sommelier and artist, I knew I had to put my passion to good use - I believe in the power of storytelling paired with strategic marketing and how this translates into successful campaigns.
Before moving to France, I owned a small business in Seattle. I built it from the ground up and sold it in 2019. A significant portion of the value was connected to the customer base I created through innovative and strategic marketing practices.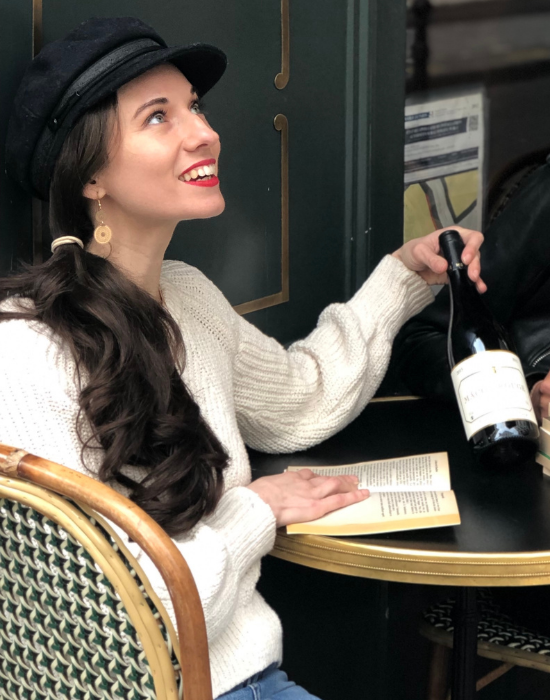 Emily about to open a bottle of fine wine.
Tell us about your day to day work and role.
My day to day changes based on the client I am working with and the nature of their project.
Currently, I am working for the Napa Valley Wine Academy in two roles. I am their Social Media Manager and French Wine Correspondent. I produce monthly wine educational and immersive segments to be used as content for the website and across social media platforms: scriptwriting, photography, videography, editing, and post-processing (audio, video, blog). And report on the wine industry and regional news.
I also oversee posting and scheduling educational segments on social media accounts (IG, Facebook & LinkedIn) 13K+ followers: content writing, hashtag research, community engagement, and brand alignment.
I also host a Podcast called "Paris Wine Girl" as an extension of my blog, where I share stories and interviews about the great wines I discover and the people behind them. This work is rewarding and allows me to forage partnerships with wine producers, brands, and businesses in France. The purpose is to create engaging wine-related content for American and other English-speaking audiences.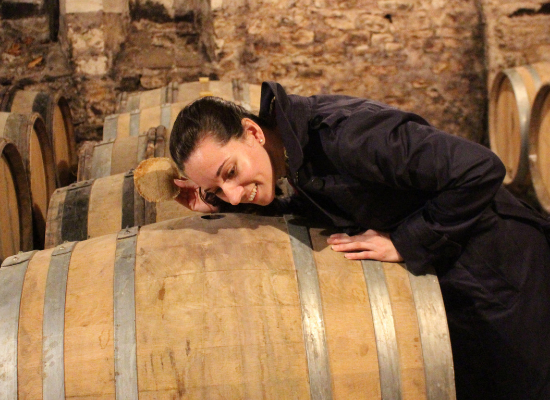 Emily at a wine cellar tour.
How was the world before covid-19 for you and what has changed now? How has marketing changed for you in the last 12 months and where you see 2021?
I want to use this particular question to discuss the major changes and shifts we have seen related to social media and digital marketing because of the pandemic on both a practical level (lockdown/ closure) and business and consumer behavioral changes.
There has been a rapid increase in the use of social media. Businesses that had a presence now turn their attention to this avenue of communication to reach their customers more vigorously. Whereas in the past, they might not have paid much attention. Also, businesses that never used social media or thought of it as unnecessary are now learning how and experimenting with new technologies.
Content is the currency of digital and social media. It is crucial to consider the longevity of the content you are producing and how this relates to your online discoverability.
Juxtapose social media with all other content like a blog, youtube video, or podcast. This will give you a better bang for your buck. In 2021 it will be essential to go back to basics. It's time to look at our digital and social media marketing strategy holistically.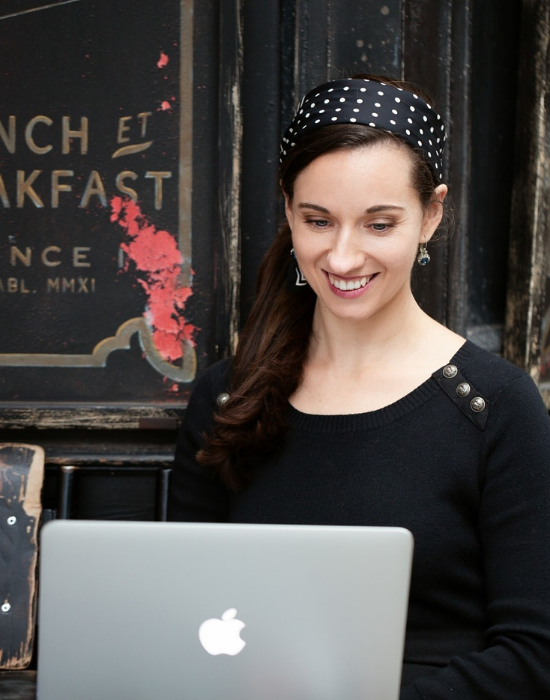 "Content is the currency of digital and social media" -Emily
How French wineries can go about planning their content for the French wine market – what content will work in 2021, which platforms to focus on.
The biggest mistake a business making in their content is focusing too much on "push" marketing rather than "pull" marketing.
Push marketing is when you're continually pushing a product or service to your audience. Pull marketing uses relationship-building methods that allow your audience to be kindly pulled into whatever process you use for sale. The goal of pull marketing is to get the customer to come to you.
To once again emphasize my point above, there needs to be consistency and versatility in publishing content.
Tip: Consider a Facebook Group for your customers as a way to engage and connect with them
Here is a link to my Tips on how to use Facebook Groups Blog Post.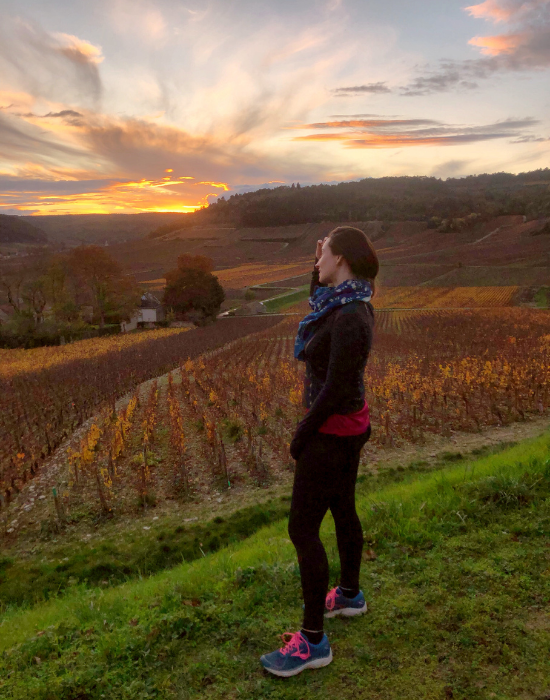 Emily enjoying the sunset at a vineyard.
How French wineries can go about planning their content for international wine markets like the UK and USA– what content will work in 2021, which platforms to focus on?
When it comes to choosing social media platforms, think about where your audience already is. The entire point of social media is to put you in the sight of your target audience. I recommend committing for at least an 8 to 12-week timeframe, so you can track analytics and make sure that they are each bringing you some ROI and what type of content seems to perform better on each platform of choice.
LinkedIn is a powerhouse platform that has flown under detection for quite a while, especially in the US. However, I've observed its growth in importance, particularly in France. Culturally this difference makes a lot of sense. One's professional identity is more fixed in France than in the US or UK.
LinkedIn has become a useful tool for generating B2B leads and establishing valuable connections for potential partnerships. LinkedIn is an excellent place to start building business brand authority and to educate people about your business and who you are.

Instagram is a fantastic platform for building awareness for your brand, inviting your audience inside your business, bringing people closer together, building community, forming relationships, and creating engagement around your brand. I like to think of Instagram as multiple platforms because of the variety of options we have. We have the Feed, IGTV, Stories, Reels, and Live Video.
Each can be thought of separately. This platform is always a great way to reach other businesses and execute a strategy similar to LinkedIn but in a more casual way.
Youtube + Podcasting + Blog
These are consistently being overlooked but hold greater longevity. Podcasting is the #1 growing media platform. There are only 1M podcasts available worldwide. This may seem like a lot, but it is minimal in the grand scheme of things. Customers are continually looking for new and exciting podcasts to listen to, which will only grow in the coming years.
A blog can serve as the mothership for content. The lifespan of a blog and its importance should not be overlooked. You can get website traffic from a blog post that was published years ago. Content on social media should be derived from a blog.
TIP: Podcast notes and transcripts can be used to create a blog post.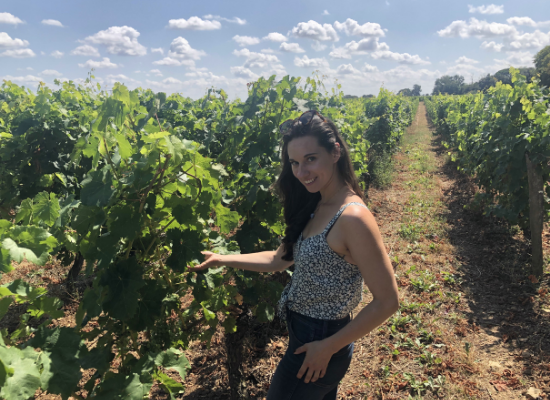 Emily exploring a Vineyard!
Give us 2-3 real good examples you would do if you were a French winery looking to grow distribution in Paris, other parts of France.
I am going to echo what I said above. Begin with a 12-week strategy around 1-2 platforms with a clear objective to build awareness around your brand and establish connections. Please do not get caught up in the number of followers they have but their quality of followers.
For example, suppose you are looking for distribution in Paris. In that case, you should be creating and publishing content that is interesting and giving reasons why your particular brand would be a good fit into a portfolio.
Follow and connect with Paris restaurants and their owners on IG and LinkedIn. Create a list of distributors and restaurants you want to work with. Take a look at what they are publishing and ask yourself how you can align yourself to be a better choice to work with.
Consider publishing content on your blog to help them sell your wine, like tasting notes, recipes, or stories. Make it easy for them to choose your wine over another. Please do this by having their business interests in mind. When I worked as a sommelier in a restaurant, a wine with a story and a producer that provided me with a tasting note to reference was a big help. I like having relationships with producers. This can mean following on IG, connecting through LinkedIn, or even eventually hosting them on my podcast.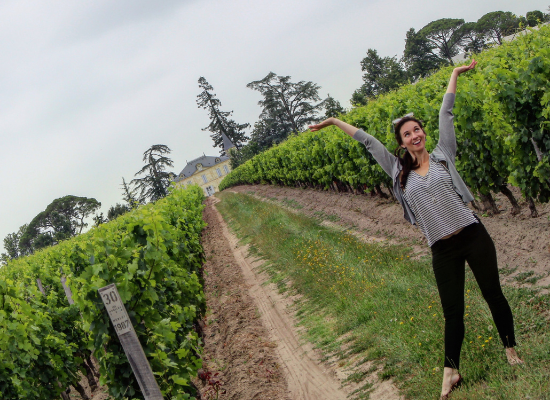 Emily getting clicked in front of Vineyard aesthetics.
Give us 2-3 real good examples you would do if you were a French winery looking to find an importer in the USA.
Create a Lead List spreadsheet of US-based importers that includes a column for social media information.
Follow them and connect through these channels.
Build relationships with them through organic engagement (pull marketing)
Tip: Consider hiring a freelance social media strategist to create a campaign tailored to your business goals like Grape Girl Media.
Tips for video vlogs
Connecting with your audience needs to be your priority. Always create an outline when you begin. Think about the mood or tone you want to convey to your audience. Write down three keywords that describe this so that you can go back and ensure you are aligned with it later on. Your audience should be either inspired, entertained, or educated through each segment. If you can hit all three, then you will have a successful end product.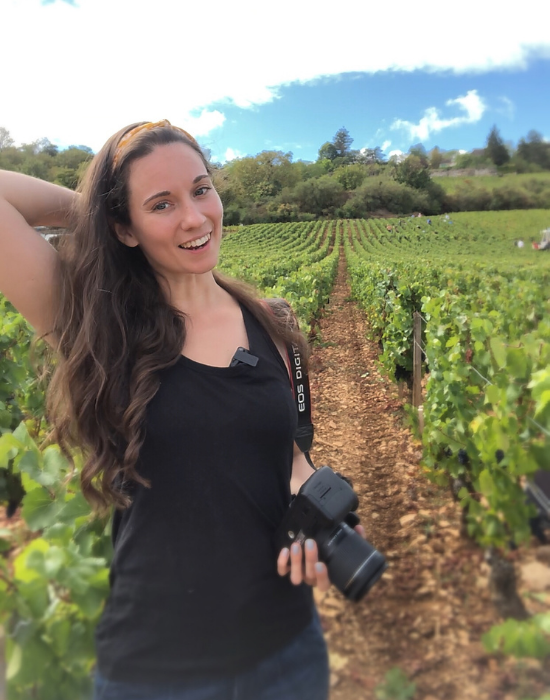 Emily capturing pictures below the Vineyard skies.
How can sommeliers position themselves as influencers on digital platforms?
Now more than ever before, having a professional digital presence is essential to growth. This is true for sommeliers at any level. A LinkedIn profile, Instagram account, or even a professional website is more important than having a business card these days. But just like a business card, this doesn't need to be over the top. It needs to be a clear representation of yourself, your business and reflect the skills or talents you can bring to the table.
Here is a Blog Post about how to use LinkedIn for Wine Professionals.
Part of a sommelier's job is to help customers make educated decisions and introduce them to new wines. These same skills can be demonstrated digitally. Introduce your followers and customers to new wines.
Explore a pivot into private cellar management or offering packages to curate a wine list for an event or even take over an extensive personal collection over the inventory task. A sommelier's skill set can translate to a plethora of new opportunities if you begin to look outside the restaurant box.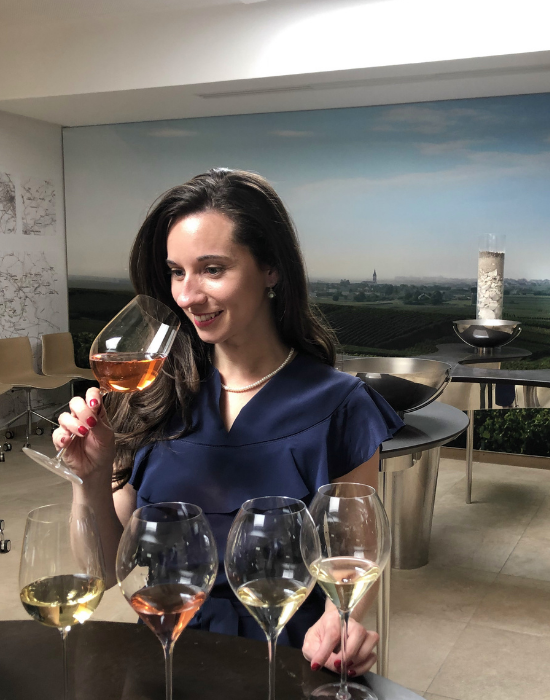 Emily at a wine tasting.
What do wineries want from sommeliers if they hired them as brand ambassadors and how to get the best working relationship out.
The key to good influencer marketing relationships is contract agreements—a large part of my work in developing these contracts. A clear understanding of goals and expectations is essential. Choosing the right person to work with is vital. This is true of both brands and the influencer. The biggest mistake I see is when a brand decides an influencer based only on the number of followers. If the influencer's followers are not in line with your customer base, a campaign will be unsuccessful. If the influencer does not genuinely like the wine, then the message is hollow.
A cup of coffee made in the morning for you with love tastes different than one-handed to you in a crowded coffee shop by someone who sees you as a number in line. Just like these cups of coffee, creative content holds energy. Your audience will feel this.
Paired with a clear contract, aligned energy between brand and influencer is key.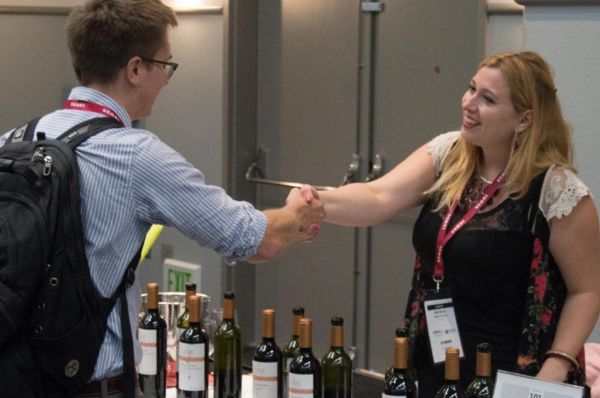 Insights
Building Connections, Expanding Palates, and Elevating Wine Culture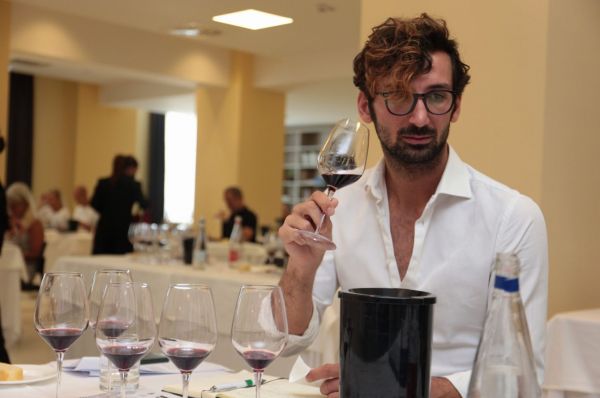 Interviews
"The Ambassador of Wine: A Multilingual Professional with Expertise in Hospitality, Sales, Marketing, and Management."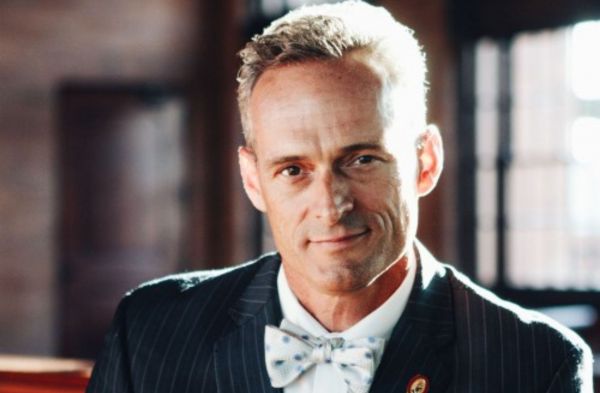 Interviews
Charlie Leary interviews Master Sommelier Ron Edwards of the major fine wine import & distributor Winebow about the company, his job & accomplishments within the fine wine sphere.
South San Francisco Conference Center, 255 South Airport Boulevard, South San Francisco, CA 94080, United States
Register Now
South San Francisco Conference Center, 255 South Airport Boulevard South San Francisco, California
Register Now