10 things you need to cover when a new sommelier joins the restaurant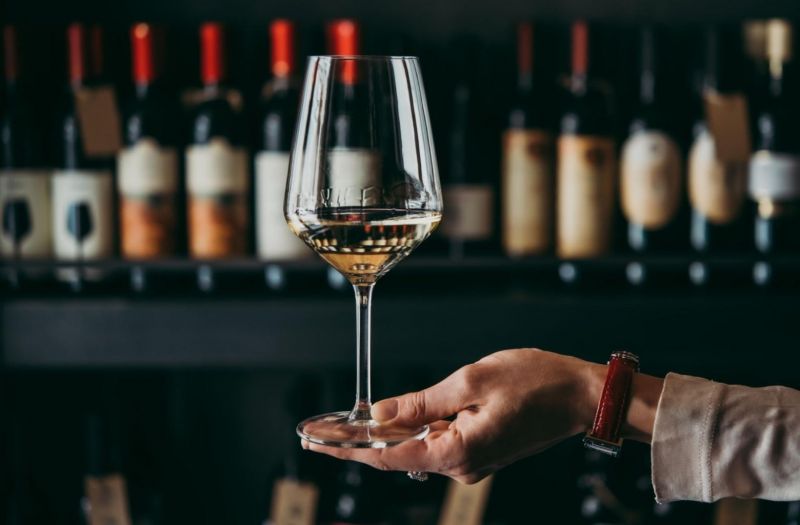 14/07/2021 Upon hiring a new sommelier, focus on these ten items before having them jump right into selling wine. 
There has been quite a rise in sommeliers due to media influence over the last decade. There seems to be a gap in all the knowledge a sommelier should obtain prior to selling wine at a restaurant. There is more than just the world of wine when it comes to being a sommelier. This article goes in-depth of all the steps deemed necessary before a sommelier becomes a part of the wine team.
A successful sommelier is a versatile staff member in any restaurant. A skilled sommelier should be able to maintain attention to detail all while providing exceptional service to each and every guest. Focusing on hiring a passionate hospitality-driven professional is key. A successful sommelier will be humble with a focus on continuous learning. Upon hiring a new sommelier, focus on these ten items before having them jump right into selling wine.
1. Understanding the ethos of the restaurant
Being a sommelier means you are ultimately the extension of the restaurant. A sommelier has the most time to connect and create a bond with guests. With this being said, it is pivotal to have a complete understanding of the entirety of the restaurant and is something every sommelier should obtain quickly upon hire. A guest can ask you any question, and you should feel confident in answering them with clarity and ease.
Having a deep understanding of what the restaurant's purpose and goals are is crucial. Understanding all the chefs' motivations and the history of the restaurant will allow you to become more beneficial to creating a unique experience for guests. This skill allows you to connect with guests and to better serve them in all aspects of service
2. Food & Inspiration
Building a relationship with the Chefs and earning their trust is important in creating a good repertoire for yourself in any restaurant. A sommelier needs to understand the principles of the food in order to create exceptional pairings for guests. A sommelier would be nothing in a restaurant without the food, so remember to be eager to learn about the cuisine.
Creating a time to sit down with the chefs and ask questions about their motivation is something every sommelier should do upon being hired. When dishes get changed or updated ask about the motivation and inspiration behind the dish and the ingredients.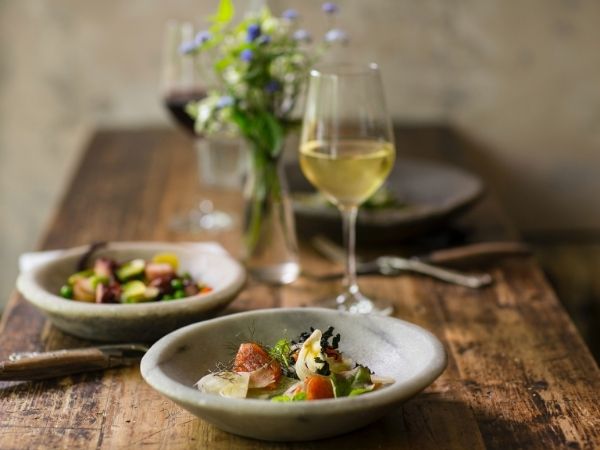 3. Training in all roles of front-of-the-house
A sommelier is a hospitality professional first and foremost. A sommelier is a versatile and important member of any restaurant team, and as such a sommelier should be able to jump in at any moment to help any position in front-of-the-house. A sommelier needs to understand the critical roles and responsibilities of everyone in the restaurant. There needs to be an in-depth training in all positions.
A sommelier is a member of the team who should be able to assist and jump in at any moment, much like that expected of any restaurant manager. This includes learning how to run food, hosting, being a captain, and even some parts of administrative roles that affect wine service. A sommelier should be comfortable greeting and checking in guests, running food and even discussing dietaries and the menu in its entirety. The more you can do as a sommelier ultimately benefits the entire staff and flow of service.
4. Service style
Every restaurant will have a different service style and expectations for staff. Becoming fully understanding of this style and these expectations is essential before selling any beverages. Learning how to maximize your efficiency is important. Every movement and step matters when it comes to service. A sommelier has a lot of roles in a restaurant and should always be thinking of their next five steps of service.
More importantly, a sommelier should be able to see the entirety of the service floor, and be able to jump in in any role if and when needed. It is truly magical when a sommelier can move around and become the float during a busy service. This skill of being able to multitask and be efficient takes time and ongoing effort. Understanding the quickness of the kitchen is important when creating tasks and being able to be flexible with your next step if something more crucial comes up first.
5. Communicating
A sommelier is working alongside many colleagues within the front-of-the-house. In order to have a smooth service, this includes communicating with fellow staff if you are stepping off the service floor. For example, if you are stepping off the floor to decant a bottle, or going to the cellar to retrieve a bottle-you should always communicate with someone on staff.
This action takes you off the floor and it's important someone can cover you in your absence. If you don't communicate- things can go awry. Being gone up to 5 minutes without telling someone can create problems and distress among other team members.
Having a smooth service and calm employees is very important for having an overall better atmosphere for the guests. Training managers on how to retrieve bottles from the cellar can alleviate the sommeliers from leaving the floor. This is beneficial in fast-paced and wine-forward restaurants when a lot of bottle service comes into play. Learning how each staff member communicates comes with time, but it should be something you focus on from day one.
Everyone communicates differently, but it is your job to be able to lead the team in over-communicating. Most members of staff see sommeliers as leaders, so lead by example. Being able to ask for help is something a sommelier should feel comfortable doing. It is important to know how to delegate with other staff members in instances when you are overwhelmed. Being quick and concise with your words to staff members creates a more efficient service.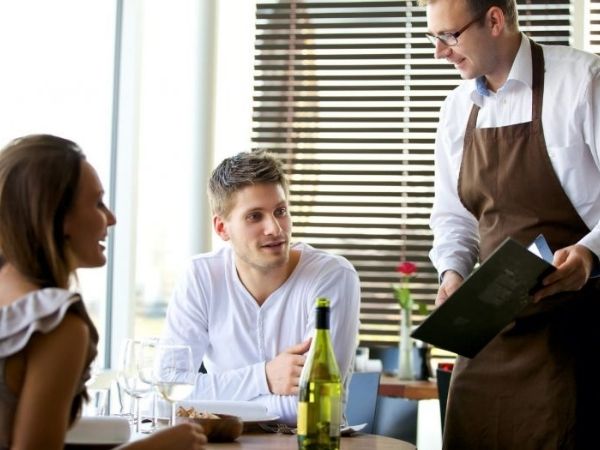 6. Understanding clientele
Every restaurant is different, and understanding your clientele will lead to a more successful sale of beverages. Try to avoid very geeky sommelier language when discussing beverage options with guests. This language can be overwhelming and confusing, and is unnecessary when at the table. Using simplified language will help guests feel more at ease. Focus on selling something that your guest will enjoy- that is hands down the most important thing.
Creating an experience that is joyful for a guest will allow them to tell their friends about the incredible experience at your restaurant, and ultimately spread the word of your overall hospitality. Sales can still be great, without trying to sell your most expensive bottle or something YOU as a sommelier want to drink. This is a flaw of our current sommelier community.
Being able to read each and every table is extremely crucial. Maybe the clientele wants to start with cocktails or bubbles, and then move into wine later on? Or maybe they just want to bottle for the entirety of the meal. Sometimes people want to sip on one glass for dinner.
Being able to read a table and understand what they want will create a more personal experience. If a table is unsure of how to go about their experience, a sommelier should be able to tailor an experience to them. For example, creating a pairing with half-glasses or even doing a side-by-side with a by-the-glass option and their bottle of choosing creates a unique experience tailored to that guest.
Sommeliers have a lot of power when it comes to directing tables, and it is important to use that power of persuasion to lead to guests to ease during their meal.
7. Expectations as a beverage professional
A sommelier should be well versed in all things liquid. This includes coffee, tea, spirits, and wine. Being able to create a unique experience for guests who don't drink is just as important as someone who is drinking alcohol. Understanding your purveyors of coffee and tea is something that a sommelier should know backward and forwards.
Talking to someone through your offerings creates a more personal experience when you can talk to a guest instead of directing them to a list. People can be overwhelmed by wine lists, and speaking to a sommelier is a way to ease this stress and create a decision quicker.
8. Non- Alcoholic options
Being knowledgeable about options like coffee, tea and non-alcoholic options isn't important- it is necessary for the success of any sommelier. Not everyone drinks, and it is your opportunity to show them other options for having a great time at the restaurant. A sommelier is a person who is knowledgeable about all things liquid. Even if a table is only drinking water, you should still make time to connect with them about the food and their experience.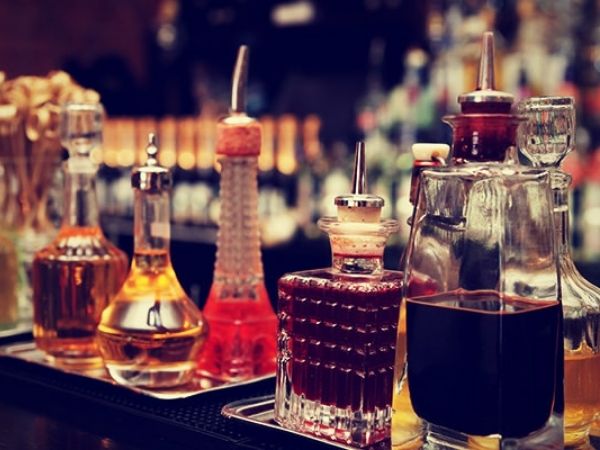 9. Bar Program
It is important to know what your bar has to offer. Spirits have the highest profit margin and adding an after-dinner drink to tables will create a higher sales night overall. Understanding the Bar Director and how each bartender works will help you when selling beverages. Having a spirit list and back pocket list of go-to cocktails should be the base for any staff working front-of-the-house.
A sommelier should go above and beyond and be able to talk in-depth about the offerings behind the bar including unique spirits and vintage spirits your restaurant has to offer. I recommend as a sommelier you learn how the bar is set up in the instance you will need to help the bar. A great time to discuss after-dinner drinks is after the final savory course and before desserts begin.
This is also a unique experience for most guests, as some of these spirits are foreign to them. This allows you to sell them on things that excite you and to verbally interact with the table.
10. Wine Time
After a full understanding of the restaurant and food then you should dive into understanding the wine list. Having options that range from affordable selections to your most expensive bottles. A sommelier should be able to guide guests on how to read the wine list, and direct them to certain pages.
Some guests prefer it if you guide them verbally because a wine list can sometimes overwhelm people. I recommend sitting down with the sommelier Team and wine director and begin asking questions about the program.
Remember selling wine is about sharing an experience with guests. It is important that a sommelier communicates with the guest, and allows for trust to be built when selecting a bottle.
Written by: Jessica Dobrin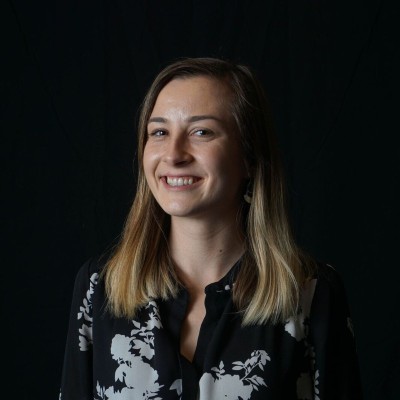 Jessica's passion for hospitality led her to attend the Culinary Institute of America in New York. Intending to pursue wine as a career, Jessica took and passed her introductory and certified exams at 21 years old through The Court of Master Sommeliers. Jessica then moved to Napa where she trained in a hospitality role before working through multiple michelin-star establishments in the Bay Area.
She began her restaurant career at The Restaurant at Meadowood in Napa where she fell in love with fine dining. In 2018, She moved to San Francisco and worked as a Sommelier at Spruce, and then continued at Benu, and was a key member in reopening Lazy Bear during the pandemic as a member of the wine team.
She most recently began working at Beverage Trade Network where she assists with organizing worldwide wine,beer and spirit events and is their lead sommelier.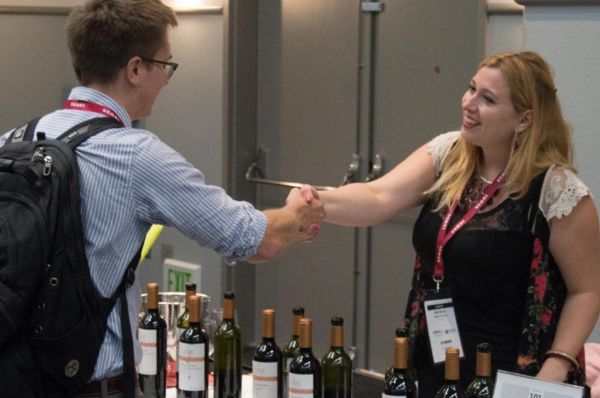 Insights
Building Connections, Expanding Palates, and Elevating Wine Culture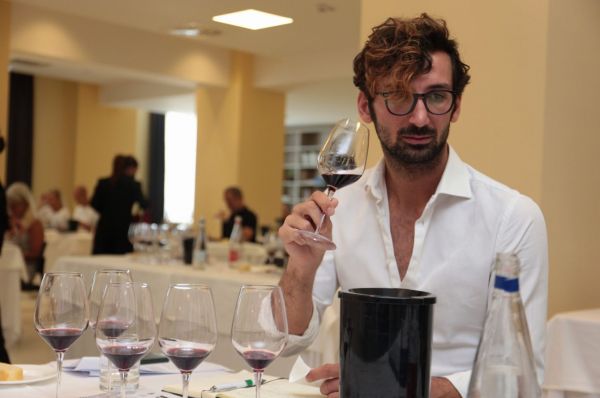 Interviews
"The Ambassador of Wine: A Multilingual Professional with Expertise in Hospitality, Sales, Marketing, and Management."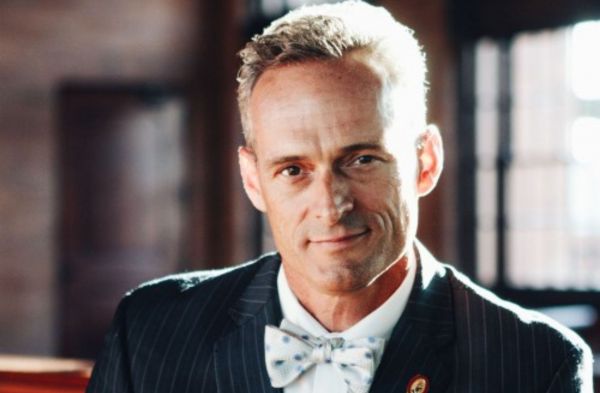 Interviews
Charlie Leary interviews Master Sommelier Ron Edwards of the major fine wine import & distributor Winebow about the company, his job & accomplishments within the fine wine sphere.
South San Francisco Conference Center, 255 South Airport Boulevard, South San Francisco, CA 94080, United States
Register Now
South San Francisco Conference Center, 255 South Airport Boulevard South San Francisco, California
Register Now