Karen MacNeil: How to Write About Wine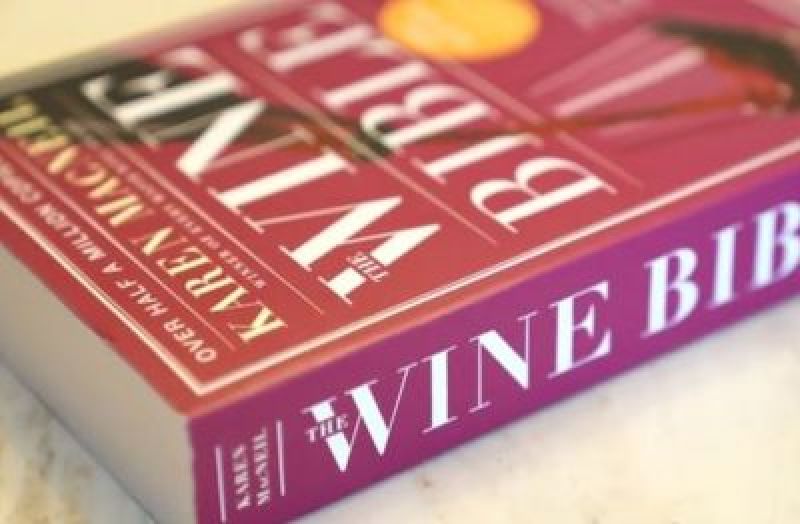 26/04/2019 The author of the bestselling wine book talks about how one can champion writing with a much broader view of wine.
As the author of The Wine Bible, which is now the bestselling wine book in the United States, Karen MacNeil is currently one of the foremost authorities in the wine world. For more than a decade, she has played a critical role in shaping how people write about wine, and in helping to champion a much broader view of wine that takes into account factors like history, culture, and art.
According to MacNeil, the very best writing about wine today needs to be creative, interesting and thought-provoking. MacNeil often refers to the "tapestry" and "richness" of wine, and it is something that she has attempted to capture in both her short-form and long-form writing. The Wine Bible, for example, is so popular precisely because it offers up so many fascinating facts and trends about wine as the same time as it is offering very practical information about how best to enjoy it.
However, MacNeil acknowledges that this much broader view of the wine industry is still one that gets pushback from those who would prefer just to read dry, factual accounts of wine. When she was first starting out, for example, she had to convince her editors that taking a tango class while in Argentina was absolutely vital to understanding the appeal of wines from Mendoza. "Wine, at its very best, is connected to other parts of the culture and other art forms," says MacNeil.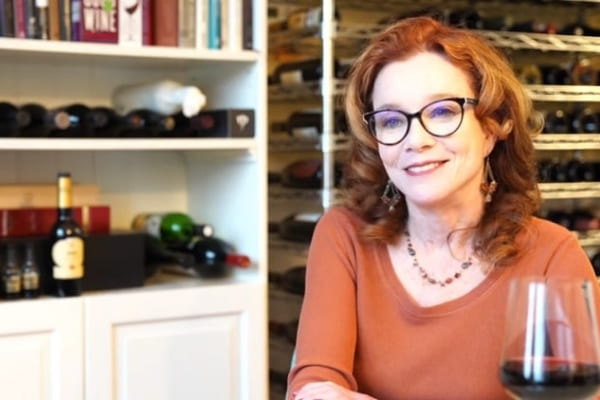 When writing about wine, it's important to have the right perspective, MacNeil points out. Too often, wine writers will adopt an approach of "What do I want to say?" rather than an approach of "What would be fascinating for this person to hear?" In the first case, the writing about wine usually turns out to be stuffy, pedantic and even egotistical. In the second case, though, the writing is fresh, vibrant and appealing. The responsibility is on the writer to discover the "little nugget" that the reader will enjoy hearing about.
To illustrate this approach, MacNeil uses an example from her early days of trying to break into the industry. At that time, she was writing about food and was looking for a way to get her work published in the New York Times. So she came up with a unique pitch for the editors: "Where do the cops eat?" The idea was simple but also brilliant: Surely, New York City's top cops would know all the great hole-in-the-wall places in the city to eat. As an up-and-coming writer in New York City, MacNeil knew that she couldn't simply pitch an idea like, "Let me go to a famous restaurant like Le Bernadin and write about their French wines."
So what is the best way to come up with unique, creative ideas about wine? MacNeil advises keeping a file of ideas and story concepts. For example, she maintains a file called "Interesting Things," and will use it to track some article concepts or story ideas that have crossed her path, but that might not yet be ready for use as part of a broader story or trend piece. "Good writing starts with good creative thinking," advises MacNeil. Sometimes, that means "thinking backward" in order to come up with a new, clever angle. Something simple – such as running across some creative cocktail napkins in a wine bar – might be enough to suggest a new story concept.
One thing that separates American writing about wine, says MacNeil, is the focus on food and wine pairings. "Pairing is an American idea," says MacNeil. "It started in the 1980s in Napa Valley." Part of this focus on pairings was due to the sheer amount of wines in America: walk into any wine store, and you're likely to find as many as 1,000 different wines. Add to this the fact that no real "American cuisine" exists – an average person in California might just as likely cook Asian stir fry as Italian lasagna, so there is no accumulated cultural heritage that helps to explain what to drink with each new dish. Contrast that situation with Italy, says MacNeil, where no Italian grandmother would ever think of studying acidity or some other characteristic of wine in order to understand which wine to drink with a plate of Italian lasagna.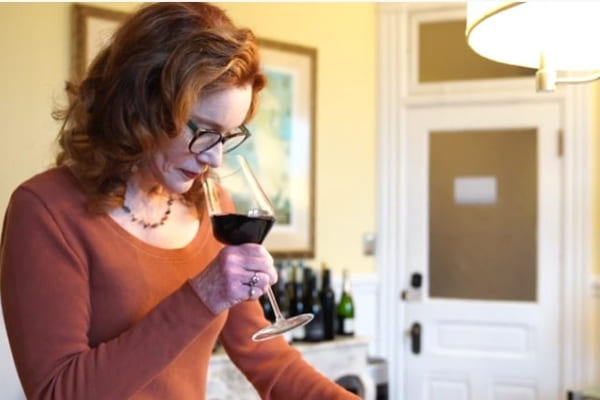 The great part about food and wine pairing, explains MacNeil, is the fact that it can often uncover some very unique pairings. For example, who knew that German wine would be such a great match with South East Asian cooking? When MacNeil helped to launch the wine program at the Culinary Institute of America (CIA), people learned about wine matching by taking a very detailed, even scientific, approach to how a certain food – such as a red bell pepper – might pair with everything from a Gruner Veltliner or a Chateauneuf du Pape. In the end, though, it's helpful not to have any strict rules about what pairs with which wine. "Match the wine to mood, not wine to food," advises MacNeil.
Currently, MacNeil is adapting her approach to writing about wine to the digital era, in the form of a short-form email newsletter (Winespeed) that goes out to subscribers and wine lovers once per week. "It takes less time to read than to open a bottle of wine," says MacNeil. It is now "the single best wine newsletter in the country," says MacNeil unapologetically. A big reason for that is the fact that Winespeed is fascinating, fast to read, and "chock-full of great wine information." MacNeil currently has plans to send out special editions of Winespeed on wines from Australia, Napa Valley, and Spain.
But not all of MacNeil's time is taken up with wine writing or wine publishing efforts. "We're pedaling our bikes pretty fast right now," she says, about her time at Karen MacNeil and Company (the company that includes all of her various wine ventures). She is planning a large number of tasting events, and directly advising corporations on different wine projects. Most recently, she took a group of lawyers to Italy for a Barolo tour. And she is also working with the University of Notre Dame on wine programming concepts that can be used as part of new dining and entertainment options.
It is, says MacNeil, a really exciting time to be writing about wine. "So many exciting things are happening in so many countries," says MacNeil. In some cases, she is re-thinking everything she thought she knew about a wine region based on new tastings, new conversations, and new information. For example, MacNeil is very bullish about a comeback for Australian wine, acknowledging that many stereotypes people have about wine from Down Under are now outdated.
At the end of the day, the best way to learn how to write about the wine is to immerse yourself completely in the wine experience. MacNeil, for example, specifically moved from New York City to Napa Valley in order to be in close proximity to vineyards and wineries. "It creeps into your wine writing in a very positive way," says MacNeil. For anyone looking to write about wine, that is perhaps the best possible advice: if you want to write well about wine, go to where the wine is.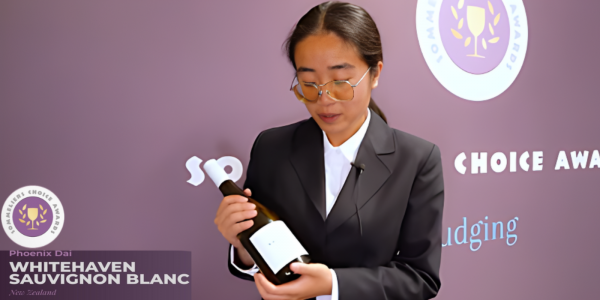 News
Elevate Your Brand: Exclusive Videos and Judges' Testimonials at Sommeliers Choice Awards 2024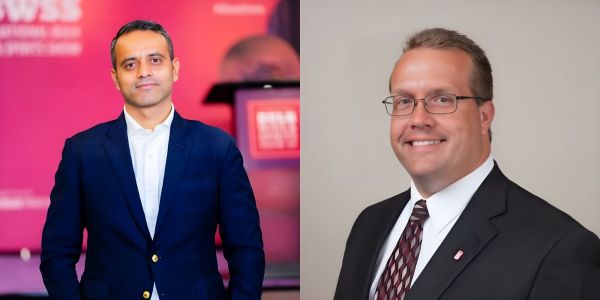 News
Attend this Q&A and insightful session on how beverage brands can develop sales processes to grow on-premise sales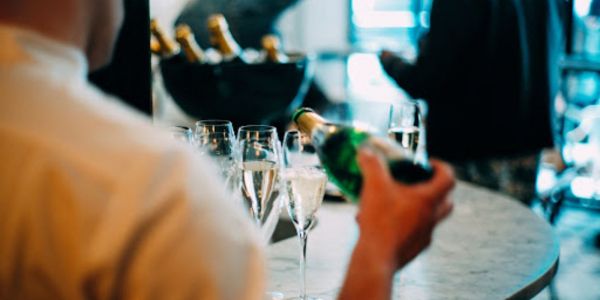 Operations and Management
Nurturing Talent and Expertise: Strategies for Retaining Sommeliers and Wine Waiters in a Challenging Wine Industry
South San Francisco Conference Center, 255 South Airport Boulevard, South San Francisco, CA 94080, United States
Register Now