How to build a successful wine menu with Samantha McCrimmon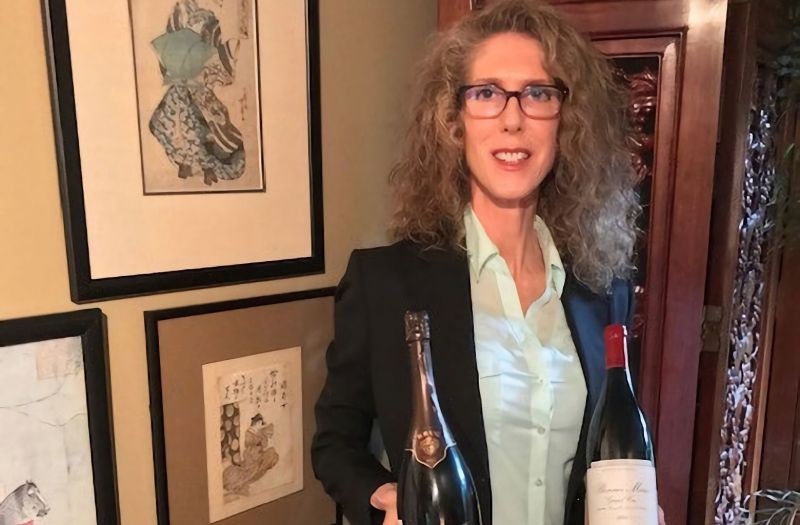 18/06/2021 Samantha McCrimmon shares her journey as a Wine Director and Sommelier and spills the tea on how she created and currently leads a successful wine program.
Today, Samantha McCrimmon is a Wine Director, Sommelier, and a prestigious judge at the Sommeliers Choice Awards. But things didn't start out that way. Samantha's educational journey was in applied physiology, but when she worked at The Carlyle Hotel in NYC, she discovered her passion for wine.
"I attended Kevin Zraly's Windows on the World Wine School at One World Trade. There my passion for wine and wine knowledge was cemented. After that incredibly unique experience, I continued my wine studies in NYC with IWC, SSA, and WSET" said Samantha.
Tell us a little bit about yourself, and how you progressed into this role.
My post-secondary educational background was in applied physiology. My vision was never to be a Somm, surprisingly but to work in the vineyards. Years later, Harry Barksdale, the GM of Plein Sud located in the Smith Hotel, hired me to restructure and direct their wine program. That success opened many opportunities for me - to work in award-winning establishments in NYC and in VT. I had been looking to relocate to WY for almost 12 years when the opportunity arrived to join the team at the Brush Creek Ranch Collection. I value and appreciate my experiences there.
Can you tell us a bit about your role at your previous establishment, Magee Homestead?
As a Sommelier and Beverage Director (the latter being a generous title to oversee the beer and spirits program as well), my basic tasks were to sell wines from our reserve list and train staff on all our inclusive and reserve lists. More defined within my role, I also created wine pairings for themed dinners, for our goat cheese tastings, beer pairings (e.g. Oktoberfest), and empowered our bartenders on their daily cocktail specials and our seasonal lists. At pre-shift, daily cocktail creations and wine pairings were discussed as well as the direction of floor service for that night. Inventory management, wine list maintenance, EOD sales reports and recaps, ordering, receiving, billing, training, floor service, tasting, and scheduling were all a part of my daily tasks.
If you were to pick a restaurant and fix its wine program and grow wine sales, what would your strategy be?
The first step would be to speak to the owner. While speaking with the owner, I would need to know what their vision is (cuisine, theme, demographics, budget, inventory volume, style of service, marketing/promotional), then review existing inventory, sales, and revenue reports (YTD). I would speak with associates about their thoughts on the wine program and their wine and menu knowledge. Then, I would create a '101wine school' for the associates where we learn about wine, flavors, profiles, regions, and sales techniques.
Next, I would incentivize; sell off the existing inventory that does not align with the new program - create 'End of Season' sales or 'Wednesday Wine-down' promotions. I would also redevelop the wine list - make it user-friendly, experiential, and have a healthy balance of low, medium, and high priced wine range within each category to help your margins.
Then I'd work on expanding the BTG program. Connect with the vendors that we have great relations with and leverage those relationships for wines that will align with the vision. Research local establishment's wine lists - have competitive pricing and ensure that the wines are not already in an oversaturated market. Create promotions within the list if it aligns with the vision - examples: wine flights, amuse bouche and wine pairing specials, Coravin BTG pouring list, etc. Taste, train, taste, train, taste, train at each pre-shift and incentivize, incentivize.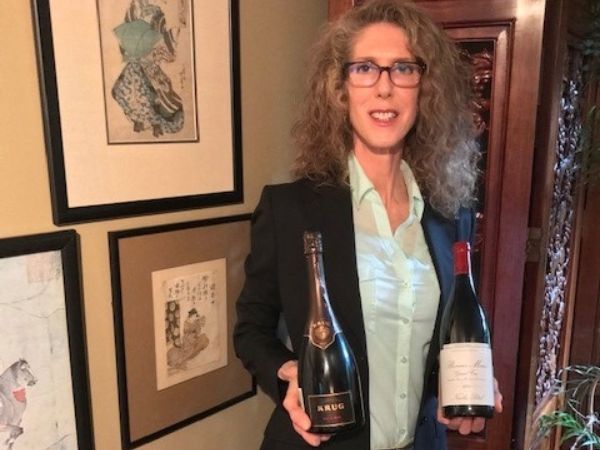 How can suppliers work with you to drive sales?
Your sales rep should be able to give you a heads-up on upcoming sales at least a month in advance so you can pre-order and get your budget ready. Also, if you have the storage space, buy in volume to help lower costs. Reps should also be helpful with the sales training - they can taste/train the associates on their wines and help you to organize winemaker dinners. To find older vintages, I also worked with private clients and would buy portions of their collections. This helped me greatly at Crown, where there was a demand for older vintages that many suppliers could not fulfill. That category was successful for us.
Can you share with us an example of a solid wine program?
A solid wine program needs to have a variety of wines (varietals, regions, vintages, producers) and a variety of price points within each category. Every wine program that I have directed has been different regarding wine names due to theme, cuisine, inventory, and budget. So I have had very little overlapping or repetitive wines. The exception would be bubbles - Veuve Clicquot and/or DP were on every list. No need to hand-sell either and especially seasonally, these wines moved. Having a DP (or other trophy wines like Harlan, Screaming Eagle, Rothchild) can elevate your list (and bottom line) if you have the demographic for these wines.
Let's talk about your wine menu. Can you tell us a bit about what was there, why it was there, and how it helped the bottom line?
The easy answer is low-hanging fruit; wines that come in really inexpensively that can afford a higher markup to help revenue. Pricing strategy is crucial. Esoteric wines and wines that are not heavily marketed can be an easy target to mark up - e.g. Martin Codax, Albarino. In 2017, I had never heard of this producer but the wine was fantastic and a great alternative to the Chard, Pinot Grigio, Sauv Blanc crowd. Very food-friendly and the wholesale price was incredible. After our first 2 cases, we bought in volume for further discounts and it was one of the stars during the summer, and that increased our revenue and helped our margins. Another star was Rustenberg Wine Estate, Rosé - a 2018 discovery that boosted our sales over the summer. These 2 examples were not only easy sells but also easy training with the associates. They were our go-to for both BTG and BTB. The wines moved quickly and the associates loved the wine - and that always helps.
What are the four main things you focus on daily?
I review daily sales reports, inventory, wine lists (for revisions on 86'd inventory), and sales techniques (or upcoming promotions) with associates. Also, I would discuss daily food specials with the Chef and taste with associates to discuss a wine or spirit pairing.
What are the things that are NOT so important to the bottom line that many sommeliers/wine directors tend to focus on?
Interesting question - I have no idea what aspects are not important to the bottom line.
What do you look for when selecting a wine for your wine program?
First, is the wine a good fit within the program? Does it blend or complement our vision, food, etc? Then comes the most crucial thing; price point. Another factor is the volume - is this a low-volume wine (only so many cases produced), hard to get? Is it already established within my local market (the corner wine shop, for instance)? Lastly, can my team sell it?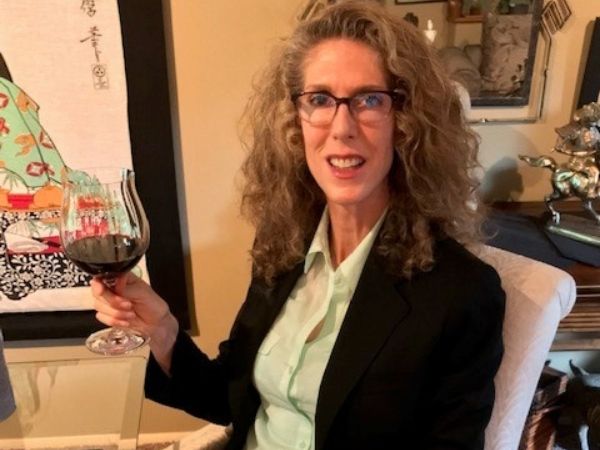 What is the difference between a sommelier and a wine director?
I think it depends upon the organization that's hiring. Some establishments don't like to use the word 'Director' within the title as it can command higher compensation. Some Wine Directors are not seen as much on the floor, whereas a Somm is always present during dinner service. Having been both, my best experience was in NYC where I directed the wine program in totality and worked the floor as a Somm 3-4 nights per week with having 1 or 2 days for admin duties. My title was Wine Director. If a Somm is just hired to sell on the floor then that's their role. However, I know many Somms that run the entire program. My thought is that if you control all aspects of the inventory, are responsible for the sales and training, wine list creation, and maintenance then you're a Wine Director regardless of company title. Additionally, all Wine Directors should work the floor minimally a few nights per week - high volume nights especially. The associates truly value your presence as do your guests.
According to you, what makes a good sommelier, and what qualities do you look for when hiring a sommelier?
Having humility (because we don't know everything), and the hospitality gene is huge with me. Also having excitement about the wine industry is contagious. Being able to be flexible (wear many hats if needed) and reading your guest is invaluable - not every guest appreciates the same type of approach. I look at it this way, I can teach you just about anything but I cannot teach you how to be kind, and being kind over a wealth of knowledge is a deciding factor.
What do you look for when you have to evaluate the effectiveness of the wine program?
Your sales are the first thing you can evaluate daily, weekly, monthly, and yearly. If it's not selling, then you need to understand why it's not selling (are the prices too high? Maybe it doesn't fit the cuisine or demographics? Maybe there wasn't enough training?), generating revenue and helping your profit margins (are the prices too low?). You then need to change the program to one that sells, generates revenue, and increases your profit margins.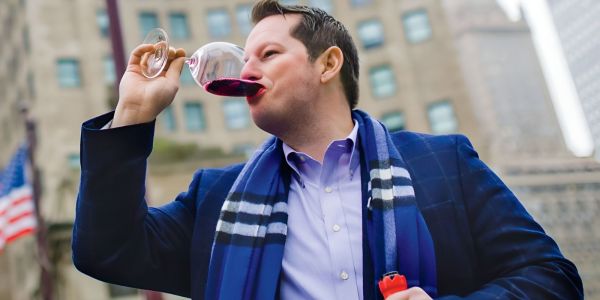 Interviews
Jon McDaniel on what makes a great sommelier, how sommeliers can create effective wine programs and how they can improve wine sales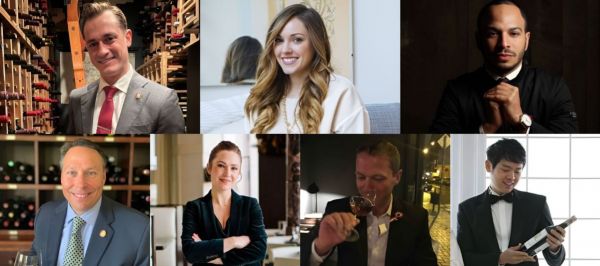 News
Top master sommeliers, sommeliers, wine directors and on-premise buyers of USA will gather in Chicago to judges wines at the 2024 Sommeliers Choice Awards, a leading wine competition benchmarking wines for on-premise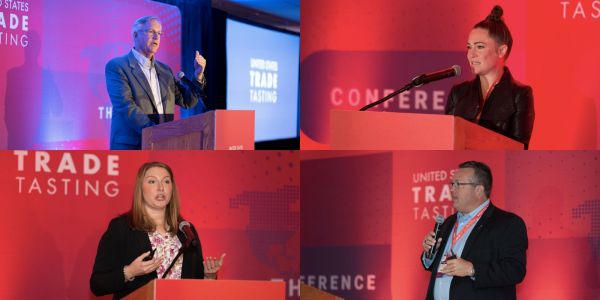 News
Mark Braver, The Fifty/50 Group; Michael E Klauer, Momentum Beverage Team: Jeremy Kruidenier, Wine and Spirits Distributors of Illinois and more take the stage at USATT 2023