Alcohol Delivery and Pickup: How Restaurants Can Make The Most Out Of It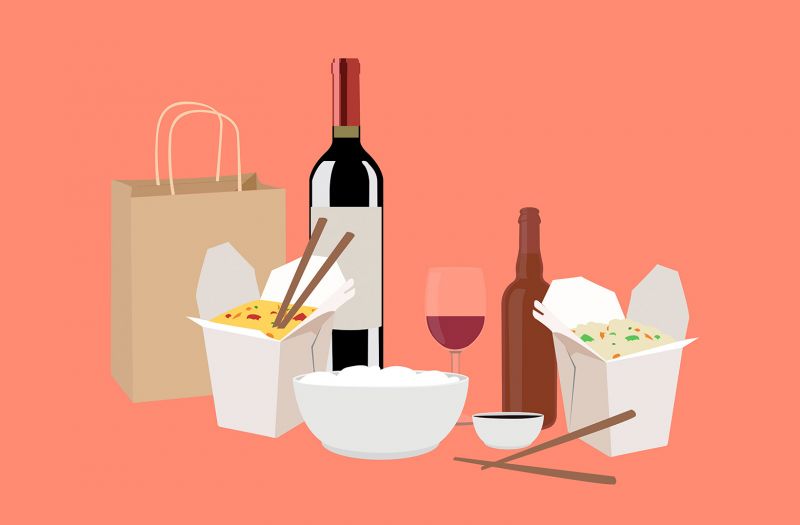 01/05/2020 Actionable tips to make the most out of home deliveries and curbside pickups.
Restaurants and Bars all across the world were ordered to shut down in March as a preventive measure for Covid-19. With almost a month in social distancing & lockdowns, the restaurant industry is feeling the hit.
According to the National Restaurant Association of USA, "So far, more than 8 million restaurant employees have been laid off or furloughed, and the industry will lose $80 billion in sales by the end of April." And that number would have been even higher if state officials would not have permitted them to generate revenue through take-outs, food and beverage deliveries.
When it comes to alcohol, restaurants are counted under on-premise consumption and were never allowed to deliver alcoholic beverages or offer pick-ups on them. As a response to Covid-19, state governments in the US and all around the globe are permitting this hospitality sector to generate sales via alcohol.
And if you're a restaurateur, you will agree with us when we say, profit margins are always higher in alcohol/cocktail sales rather than the food you offer. With home deliveries and curbside pickups as the only options left that are viable for generating revenue, how do you make the most out of it?
Offer Ready-To-Drink (RTD) Cocktails
Who isn't missing having a Martini in their favorite restaurant? RTD beverages can be a great way to offer that restaurant experience in a glass. It's also about convenience and a wide variety of flavours your customers can get at home.
Take your best-selling cocktails and create a delivery menu to go with your food menu.
One bar that is absolutely winning at it is 15 Romolo, a cocktail bar in San Francisco. They are offering cocktail kits, wine, spirits, and other beverages to pick-up. Their customers can bring any vessel with them and the 15 Romolo team will fill it up with their orders.
Create Recipe Boxes
As you might've also noticed, social media, nowadays, is flooded with pictures of home cooked meals and recipes. As restaurants shut and work-from-home began, everyone is trying their hands on bartending and creating different beverages from martinis to sangrias.
This is where you as a restaurateur can help them. Offer 2-3 servings worth of ingredients in small boxes with step by step recipes. You can offer summer cocktails and give them a feel of sunny beaches, iced beverages and tropical sunsets all at home.
This can be a great way to integrate personalised marketing in your communication. Look at how 54 MINT Ristorante Italiano, an italian restaurant in San Francisco is nailing it.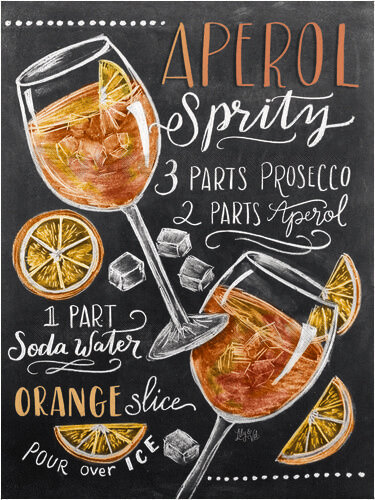 (Image Credit: 54 Mint)
Their at-home Aperitivo Kit includes the ingredients required to make 2 glasses of the cocktail. Every order comes with a flyer, within which, customers can find instructions on how to make your Aperol Spritz, a personalized message, and a list of ingredients.
A great example of personalized marketing and engagement in the local community.
Offer Discount Gift Cards
Restaurants and Bars will remain shut as non-essential businesses during Covid-19. But in a world after this pandemic is past us, people will go out more than ever, eat out more than ever and shop out more than ever.
As a restaurateur, how do you make sure that these people come to your restaurant first? One way is to sell them discounted coupons with every order that can be utilized by them post Covid-19.
In shorterm, you will have some revenue coming in by selling the coupons and in the long term you have your walk-in customers ready. Also, this is a great way of "Reminder Marketing" which makes sure that your customers remember you.
[[relatedPurchasesItems-41]]
Get Listed on Getdrinksdelivered.com
Make your delivery services visible with Get Drinks Delivered. You might be delivering, but not everyone might know about it - so how are you going to make your local customers see that you're delivering?
This is exactly why Beverage Trade Network has launched Get Drinks Delivered, an online platform to offer small business owners including restaurants & bars, the visibility they need during the Covid19 phase.
GetDrinksDelivered.com platform is now available for registration to all wineries, distilleries, breweries, bottle shops and restaurants that are making deliveries to customers or have curbside pick-up options.
For more information, visit getdrinksdelivered.com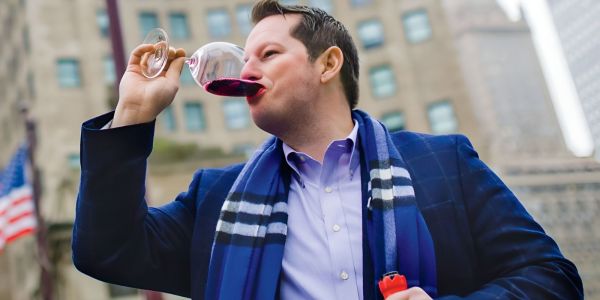 Interviews
Jon McDaniel on what makes a great sommelier, how sommeliers can create effective wine programs and how they can improve wine sales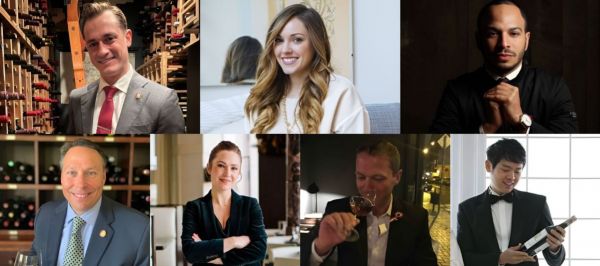 News
Top master sommeliers, sommeliers, wine directors and on-premise buyers of USA will gather in Chicago to judges wines at the 2024 Sommeliers Choice Awards, a leading wine competition benchmarking wines for on-premise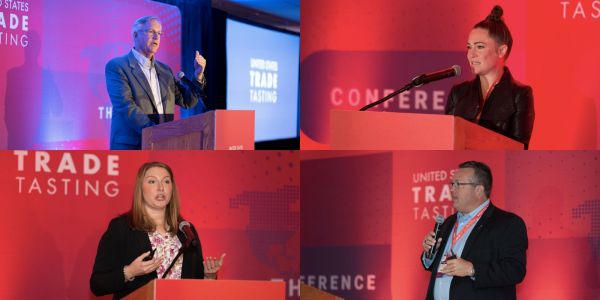 News
Mark Braver, The Fifty/50 Group; Michael E Klauer, Momentum Beverage Team: Jeremy Kruidenier, Wine and Spirits Distributors of Illinois and more take the stage at USATT 2023